Learning to Listen
Tuesday, January 30, 2018
Hi Everyone,
The free downloadable 'Zenspirations® Word of the Month' page for January featured the word Discover, and I am hopeful that it sparked moments of reflection which led to some new discoveries. The piece below is from one of my morning journals on this theme: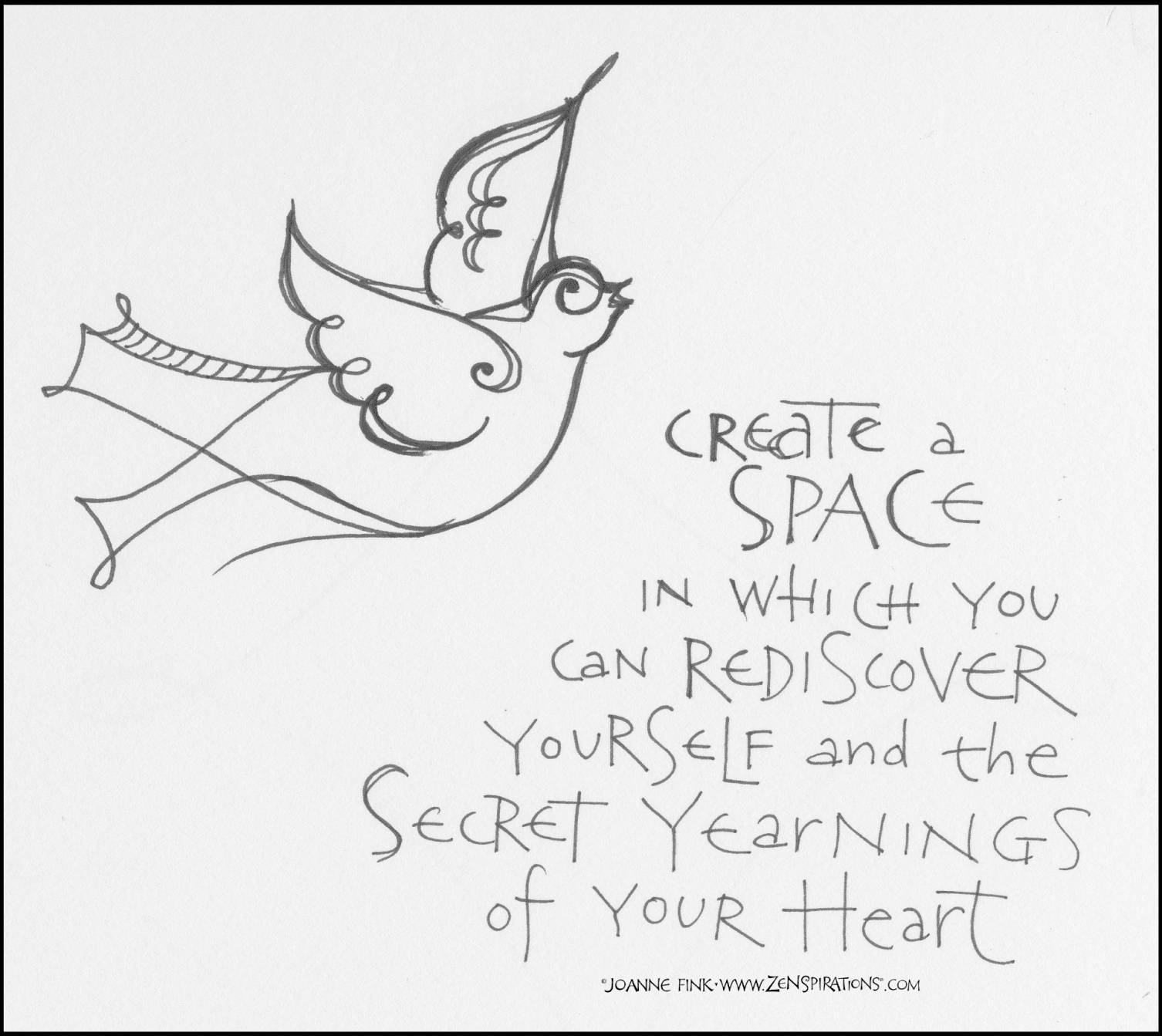 I am looking forward to seeing some of the creative ways everyone used January's download, so I started a DISCOVER album in the Zenspirations Create, Color, Pattern, Play FB Group where you can post what you did, or something you discovered which resulted from the page.
One of the things I discovered is how much it means to have people who believe in you, and encourage you to pursue your dreams. As many of you know, I'm on a mission to help change the culture of grief support, and one of the ways I'm trying to do this is by providing tools which enable people to reach out in love and kindness to those facing health, loss or other life challenges. And I'm delighted to share that after seven months, my first "Care-Moji" Sticker Collection, Get Well Wishes, is available in the App Store! I want to thank you all for the encouraging comments, and for the suggestions of phrases to include. If you decide to purchase the sticker pack, I would appreciate your letting me know how you like it, and if there are other phrases you'd like to be able to text.
I am hoping to get two additional collection up in the App Store next month; at that point I'll be able to send the people who shared their thoughts about this project early on a coupon to download one of the first three Care-Moji sticker packs. At the moment you can only buy the stickers, which are $0.99 for all 25 images in the collection, in the App Store for IOS devices. You can text them to someone who has an Android phone, but only IOS users can purchase them. I am looking for someone to develop an Android version of the App, so if you have an Android phone, please know I am working on it. For the iPhone users in our community: I would be very grateful if you could share this App with your friends and family. I'd love to hear stories about how you use them– as well as what phrases and icons you'd like me to include in future collections. I read every comment that is left on the blog; what you say matters to me, and I listen when you share.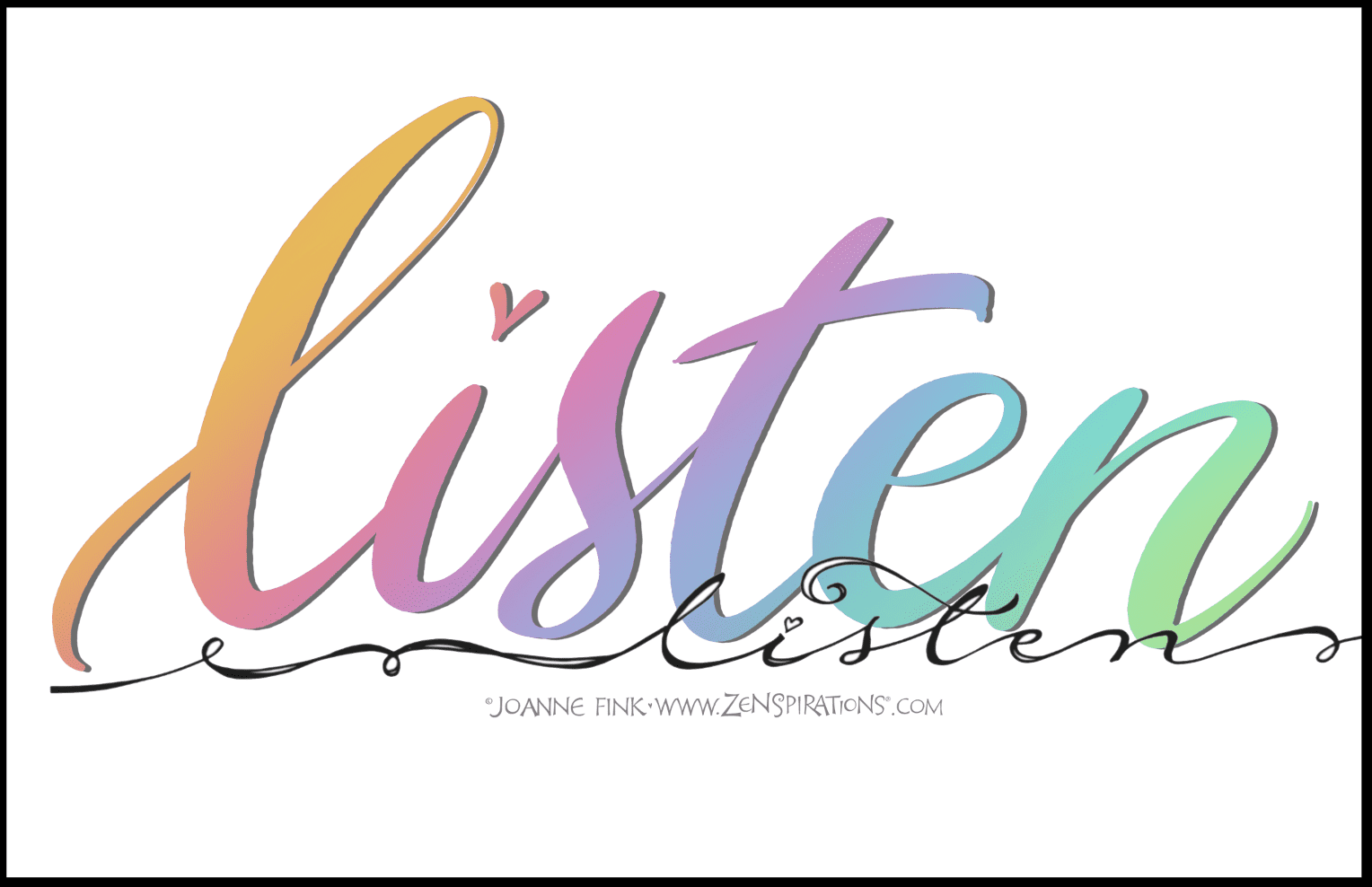 For February I considered several words, and ultimately decided to go with LISTEN. The comments left on the last blog inspired me to create a 'listen duo' in PhotoShop, which combines a rainbow colored word I lettered on my iPad with a hand-lettered version I did with Sakura's awesome Micron 01 pen. Wouldn't it be wonderful if we felt safe enough to share our innermost thoughts knowing that we would be heard? That those we talk to would really listen to what we had to say? As you experiment with the Zenspirations® Downloadable word of the month for February, I encourage you to find new ways to listen. Here's another of my morning journal pages: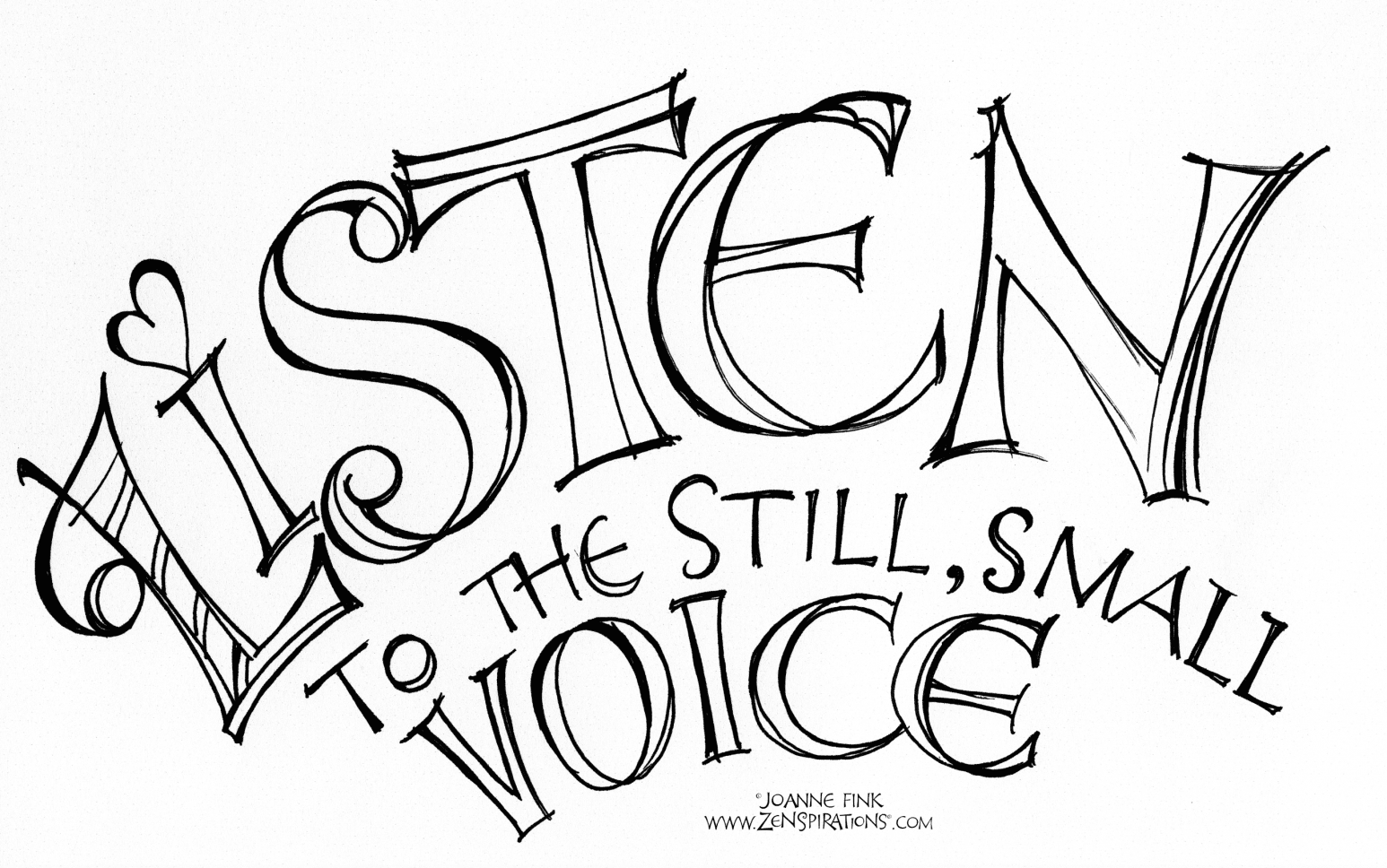 Here is the design I created for February's Word of the Month: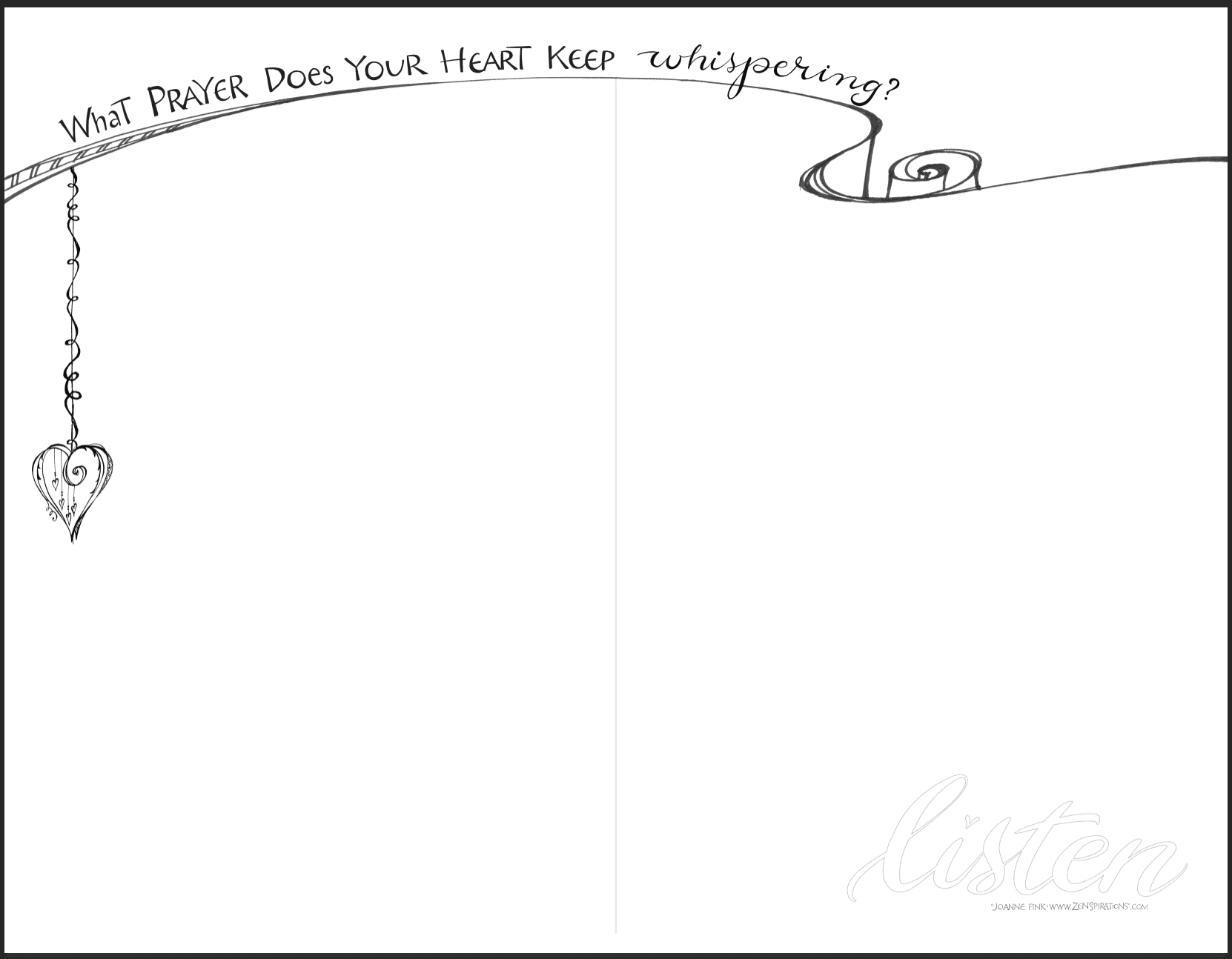 Click the link below to download your FREE COPY!
   Zenspirations®_by_Joanne_Fink_Blog_2018_Word_of_the_Month_February_Listen
Before closing, I wanted to share one more page from one of my morning journals. While it's important to listen to others; it's equally important to listen to ourselves.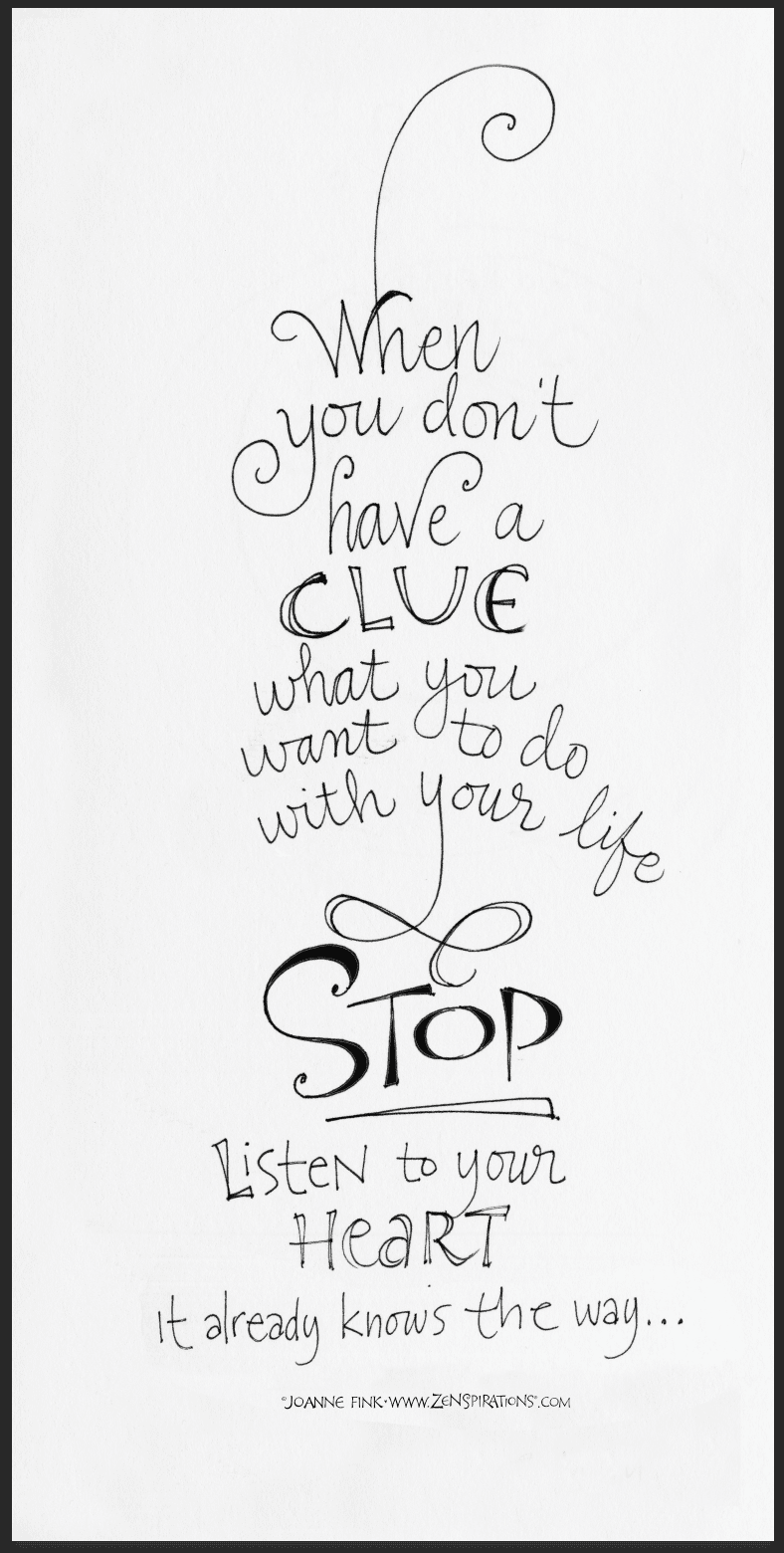 Stay Zenspired,
Joanne