LEGACIES: The 33rd Annual Calligraphy Conference
Tuesday, June 24, 2014
Hi Everyone,
I'm in Texas this week to meet with Michaels, whose corporate headquarters are in the Dallas area. I know they love my Zenspirations books… and I have lots of other Zenspirations product ideas to share!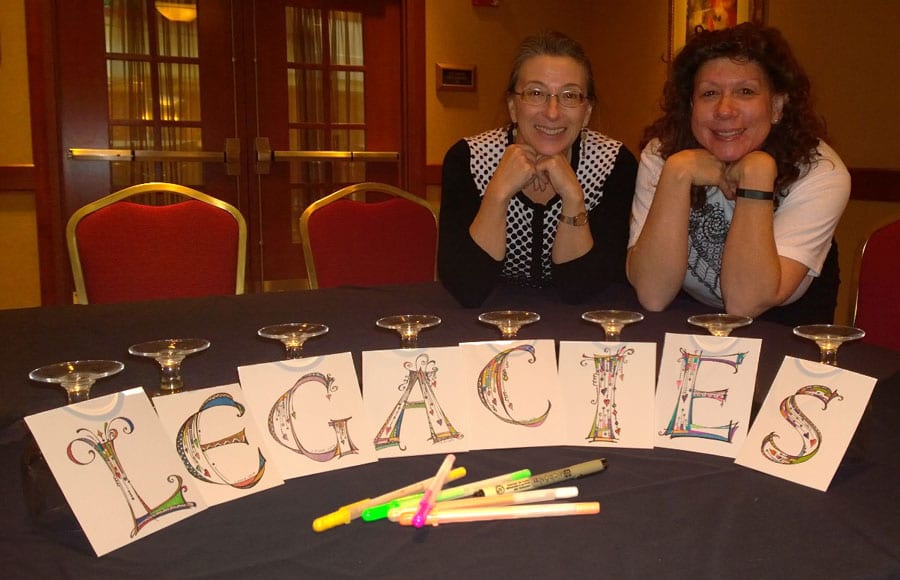 The Michaels meetings start tomorrow, so today I had fun visiting with my friend and fellow calligrapher, Angie Vangalis, who is directing Legacies II, the 33rd Annual International Lettering Arts Conference, which will be held here in Dallas, July 19th-26th. Angie invited me to tag along to the Legacies II board meeting this afternoon, and I got a 'sneak-peak' at some of the awesome plans that are in the works for everyone who is lucky enough to be attending the conference. It's not too late to register– you can sign up for anything from a 90 minute 'Break-out' mini-workshop to a five-day intensive workshop on the Legacies website: www.calligraphyconference.org.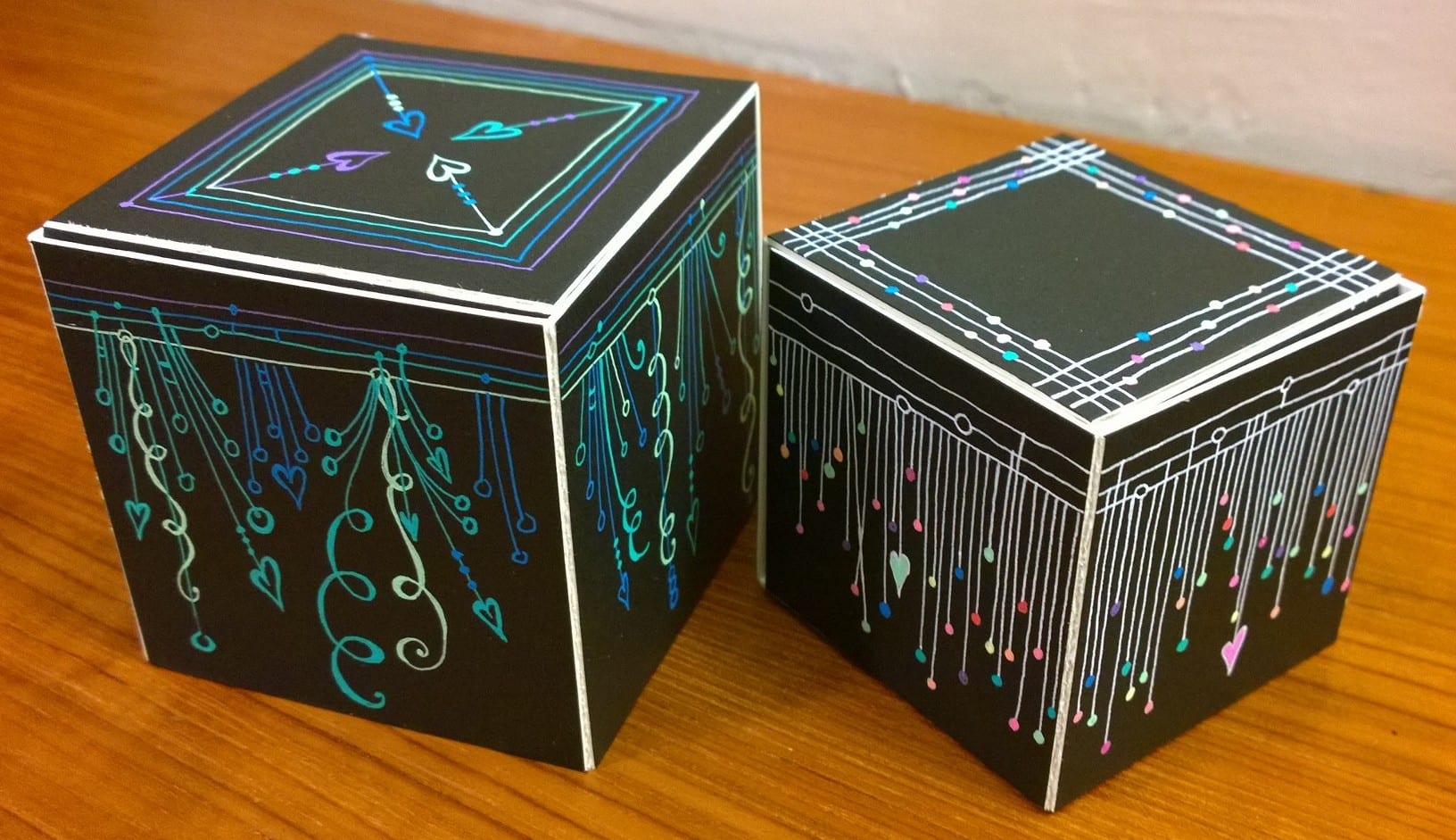 This is a photo of the project I'll be teaching in my Sparkle, Shimmer & Shine! breakout Tuesday night. We'll be using my friend Eileen Hull's fabulous Sizzix dies to make the boxes, and then decorating them with my favorite Sakura pens. If you've never been to a calligraphy conference, you are in for a treat. There are SO many things to do– classes, exhibits, evening programs, shopping at the Scribes stores, demonstrations, 'Serendipity' sharing sessions, and much more– that I'm not sure what I'll do first. I'm really looking forward to teaching my class: a 2.5 day Zenspirations workshop which will cover all the steps involved in creating your own Zenspirations piece: patterning, drawing, lettering, writing, designing, creating & inspiring. Most of all I'm looking forward to catching up with old friends, and meeting new ones… so if you'll be near Dallas this July, be sure to stop by and say hello… I'd love to see you, and show you how you can make your summer sparkle, shimmer & shine!
Since I got a 'sneak-peak' at the conference plans, I thought I'd give you a 'sneak-peak' at my faculty piece. It will be a banner of my Zenspirations Dangle Monograms, spelling out the word LEGACIES. You can see the word above, and below are close ups showing how I've colored the letters using Sakura's cool tools. It's hard to photograph, but I love the contrast of the metallic and glitter gelly rolls. Really makes them jump off the page.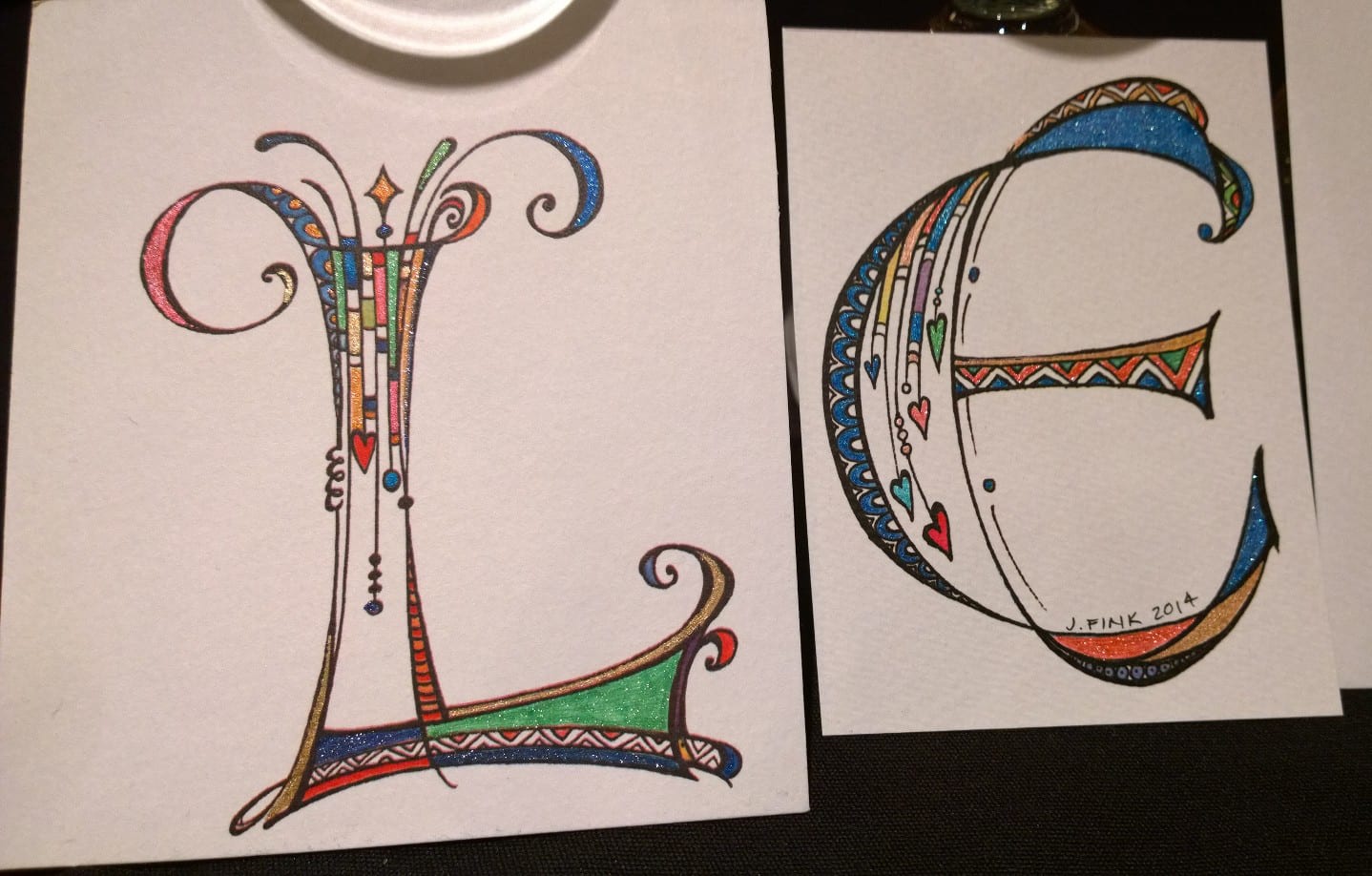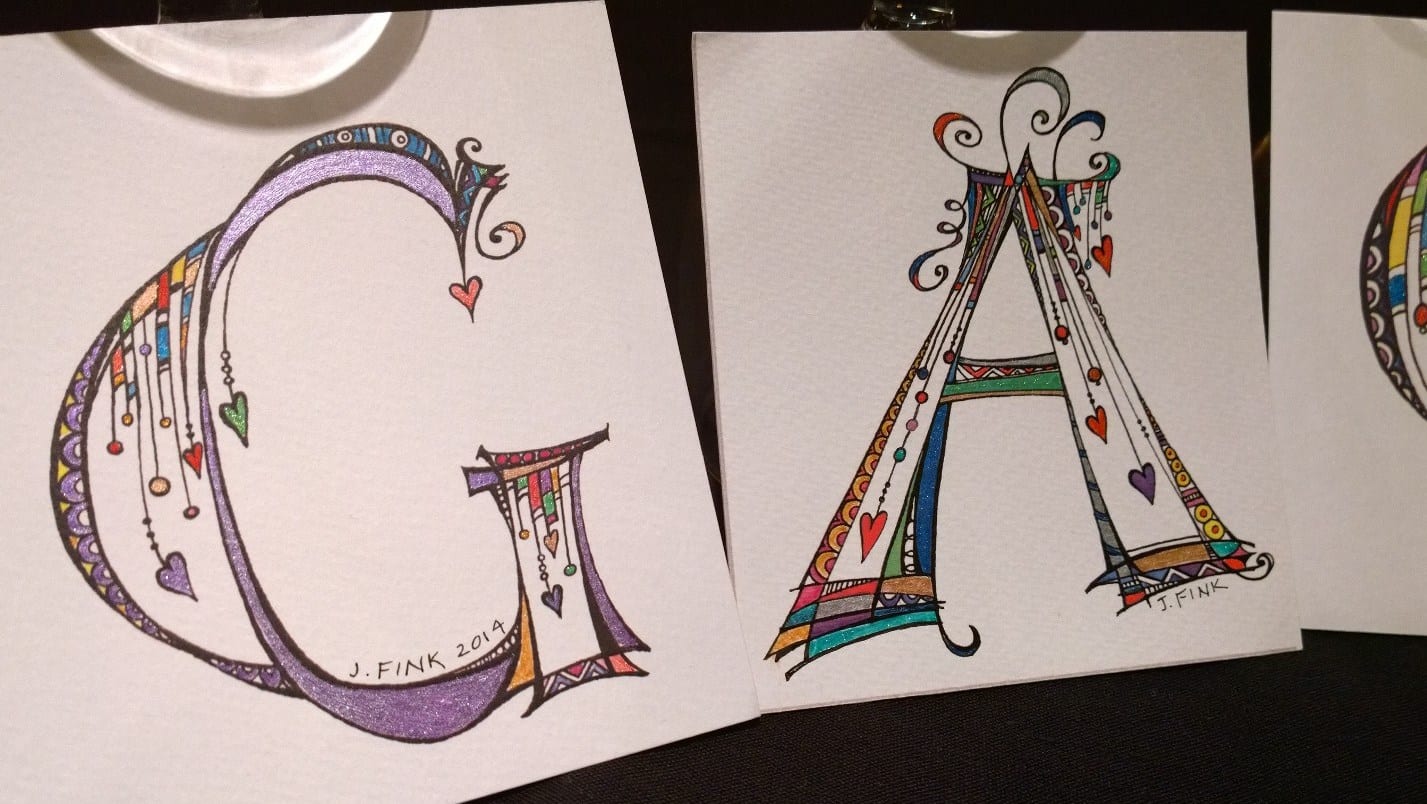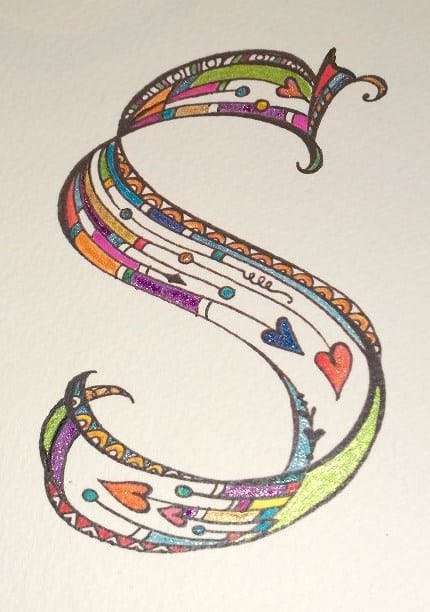 Stay Zenspired,
Joanne