Let Love Flow
Tuesday, August 26, 2014
Hi Everyone,
LOVE is a force so powerful that it transcends time and space, and can transform those whose hearts are touched by the loving kindness of another soul. Sometimes I think of love as akin to the wind– although we cannot see it, we know that it is there because we can feel it.
We each have the capacity to reach out in love, to connect with others in a meaningful way. When we become aware of the love which surrounds us, it is easier to let that love flow through us, bringing the gifts of hope and connection to others.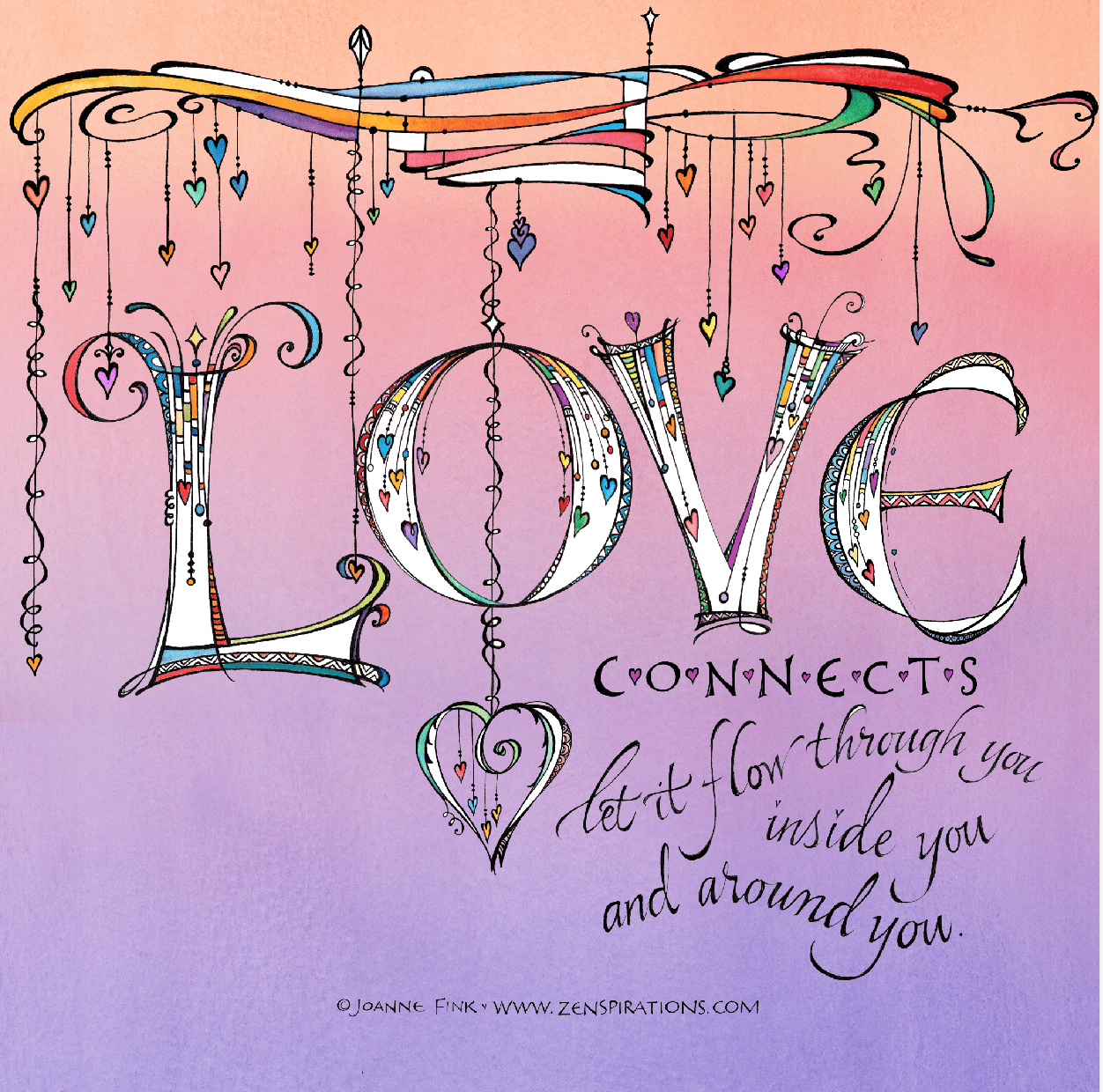 We all know people who are facing challenges more serious than our own. Won't you take a moment today to reach out with love to someone you know who is dealing with a difficult situation and may be feeling alone? I know you can make a difference in their lives– and I hope they will also make a difference in yours.
For those of you who would like to know how to create the Zenspirations Dangle Monograms that I used in the word LOVE, here is a link to one of my new videos. Hope you enjoy!
As always, I'd appreciate your sending me an e-mail or leaving me a comment to let me know what you think.
Stay Zenspired,
Joanne