Live in Color!
Tuesday, July 28, 2015
Hi Everyone,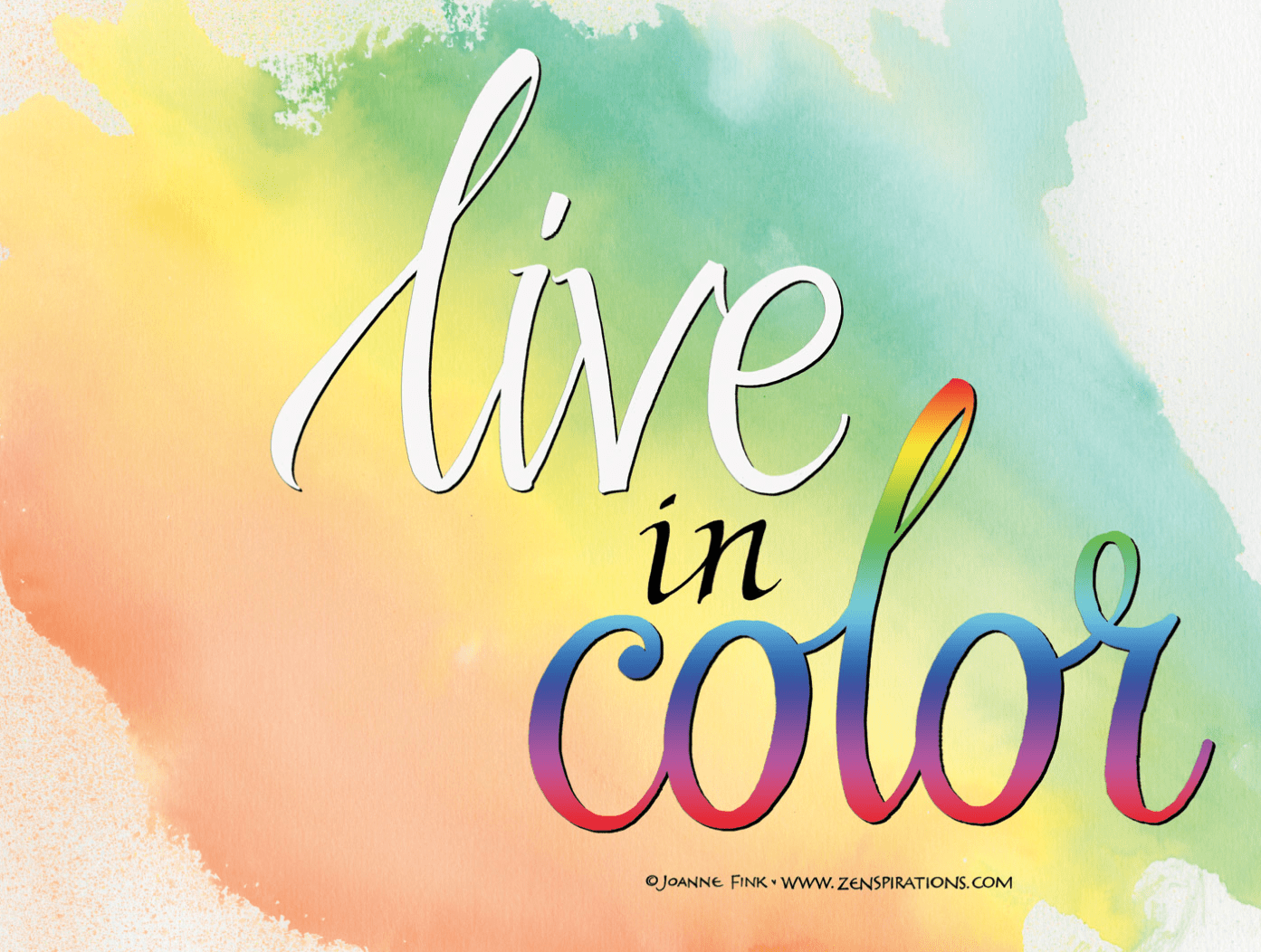 Last week I announced the new "Zenspirations® Create, Color, Pattern, Play" Facebook Group, and invited you to share your Zenspirations Creations. And what a great first week it's been! We already have 121 members, and I have been both awed and inspired by the fabulous artwork that has been posted. Thank you to those who 'live in color' and have been sharing! If you are a Color & Creativity Enthusiast, please take a few minutes to check out the new group and join the fun: https://www.facebook.com/groups/1471158256528576/
Part of what makes Zenspirations pages different from those found in other coloring books, is that they are designed as a springboard for your creativity… I've been fascinated by how different everyone's designs are. Each one is impressive on it's own… but collectively they are even more of a 'WOW!".
To celebrate a great first week for the new group, and to encourage those of you who may not have tried this yet, I'm sharing two designs that you can
download, print out, and use to create a special piece. The first one is from one of the new books which will be out in October: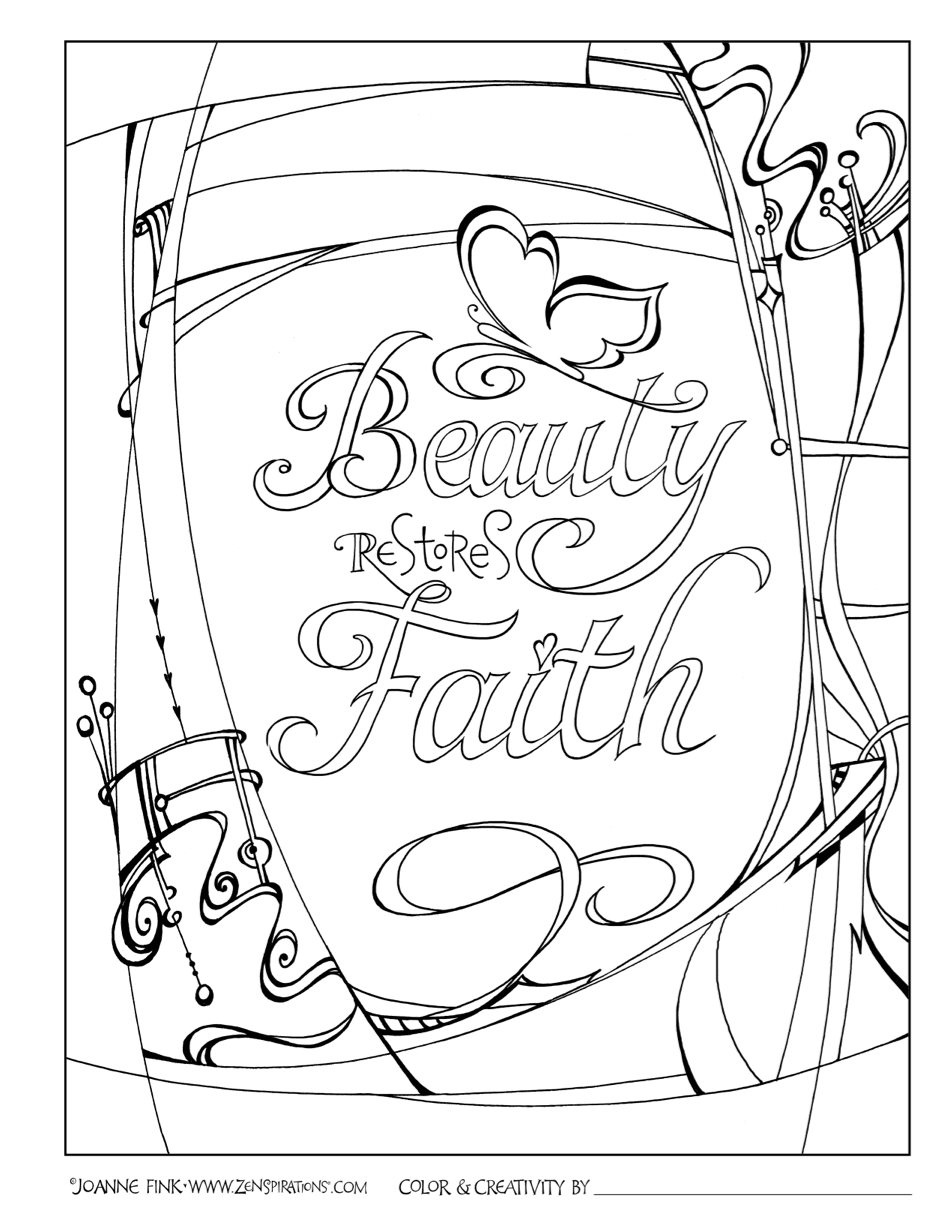 Here is a link to download the image: DOWNLOAD
For those who prefer pages without words, or who would prefer to add their own, I'm also posting my one of my favorite pages from Zenspirations® Abstract & Geometric Designs.



Click here to download this design. DOWNLOAD
To make it more fun, I think another contest is in order! You may download these two designs as many times as you want all week… and experiment with different tools, color palettes and embellishments. Feel free to add patterns, lettering, and additional illustrations as well as color, and then post the results in the FB group by Monday at noon EST to be entered into a random drawing for the "Live in Color" prize package. The package includes the three original Zenspirations Create, Color, Pattern, Play books:


and some goodies from my two favorite art supply companies– Sakura of America and Strathmore Fine Art Papers.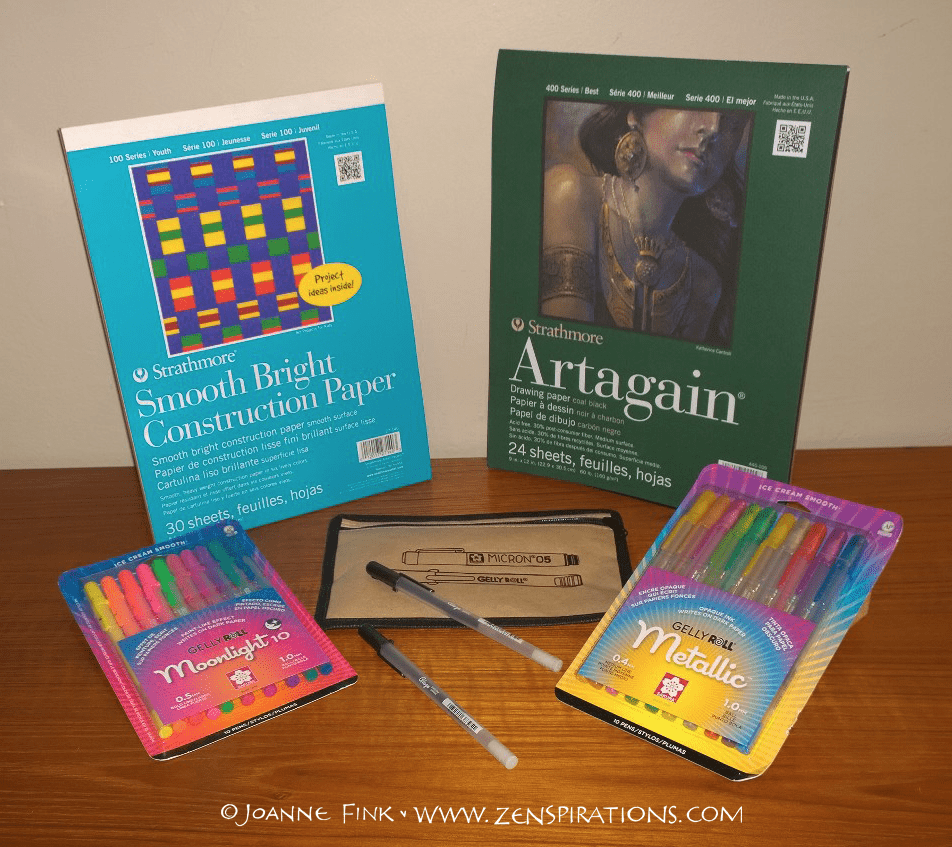 I can't wait to see what you create!
Stay Zenspired,
Joanne
Hi Everyone,
Thanks to those of you who let me know that the links to the PDFs of the new coloring pages weren't working yesterday; but they should be working now. Sorry for the inconvenience… and to make sure that everyone has enough time to create their designs, I'm going to extend the contest until Saturday, August 8th.
I look forward to seeing everyone's wonderful work!
Stay Zenspired,
Joanne