Love is Transformational!
Tuesday, February 17, 2015
Hi Everyone,
Love is more than a feeling—it is a way of being. Love is kindness personified.
When you look with love, you

'

ll see the best in everyone you meet.
When you listen with love, you'll hear the melody of someone's heart.
When you reach out in love, you'll discover the spark of holiness in someone's soul.
When you give with love, hearts are healed.
When you create with love, miracles happen.
When you act with love, you become a light into the world.
A single loving act can change the world.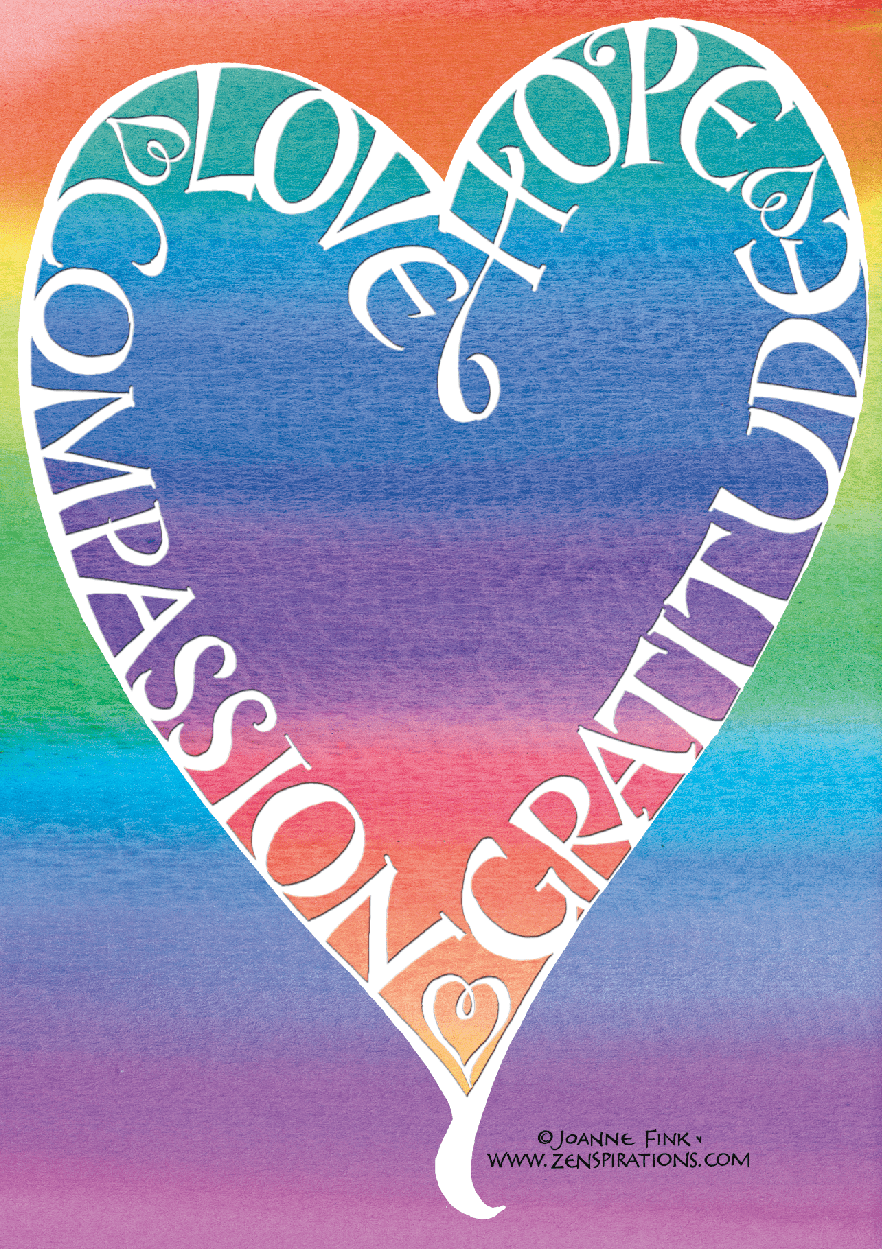 Years ago a friend left a post-it note on my computer which said "You are loved by the very Creator of the Universe!" This absolutely blew me away… I've always considered myself a loving and caring person, but until that moment I didn't really understand that I had intrinsic value and was truly worthy of being loved. Knowing that you are loved makes a huge difference in your life. It gives you confidence, security, and ignites the ability to reach out to others in love. And love is what connects us to one another.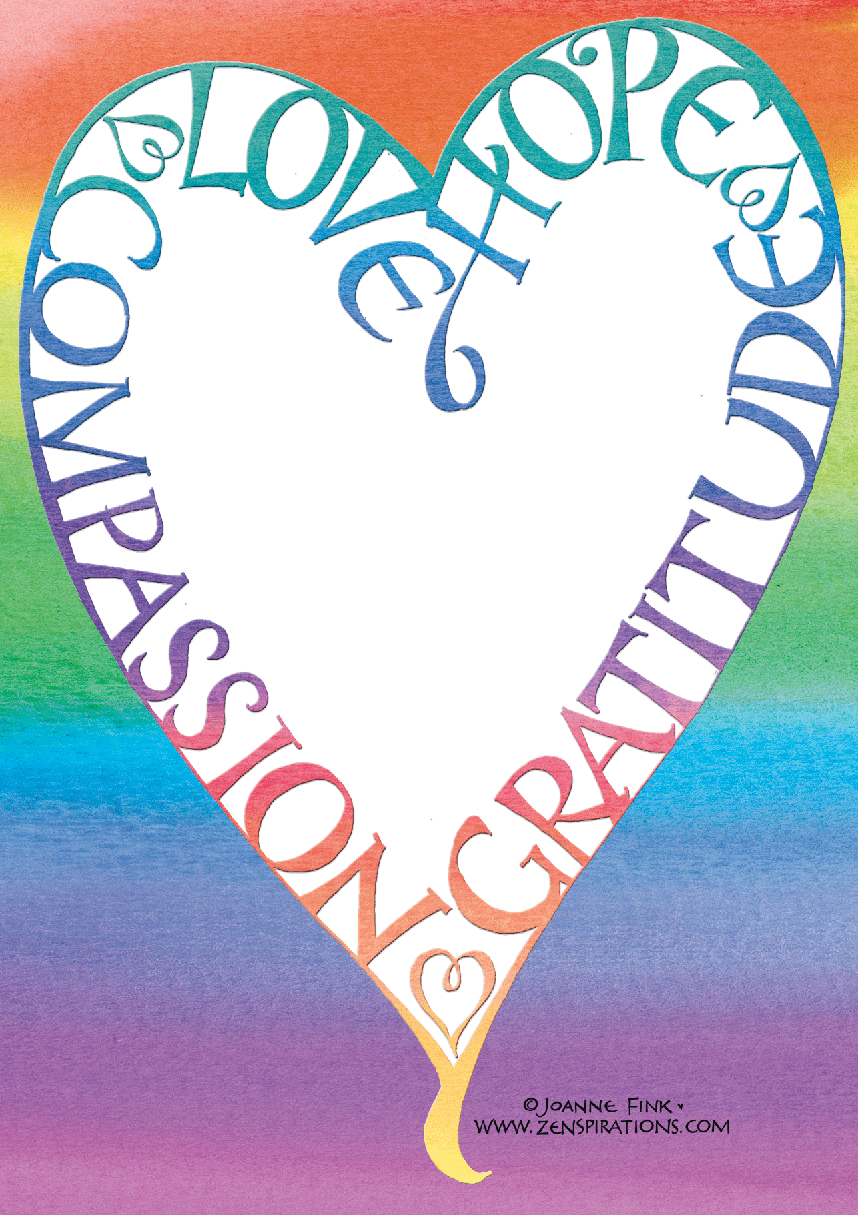 Let the love in your heart permeate every fiber of your being… and connect you to the flow of the most powerful force in the universe. Won't you join me in setting an intention to make LOVE the way you choose to interact with the world?
Love is transformational!
Let love, hope, gratitude and compassion fill your heart; let them flow through you, inside you and around you. Let all you do come from a place of love.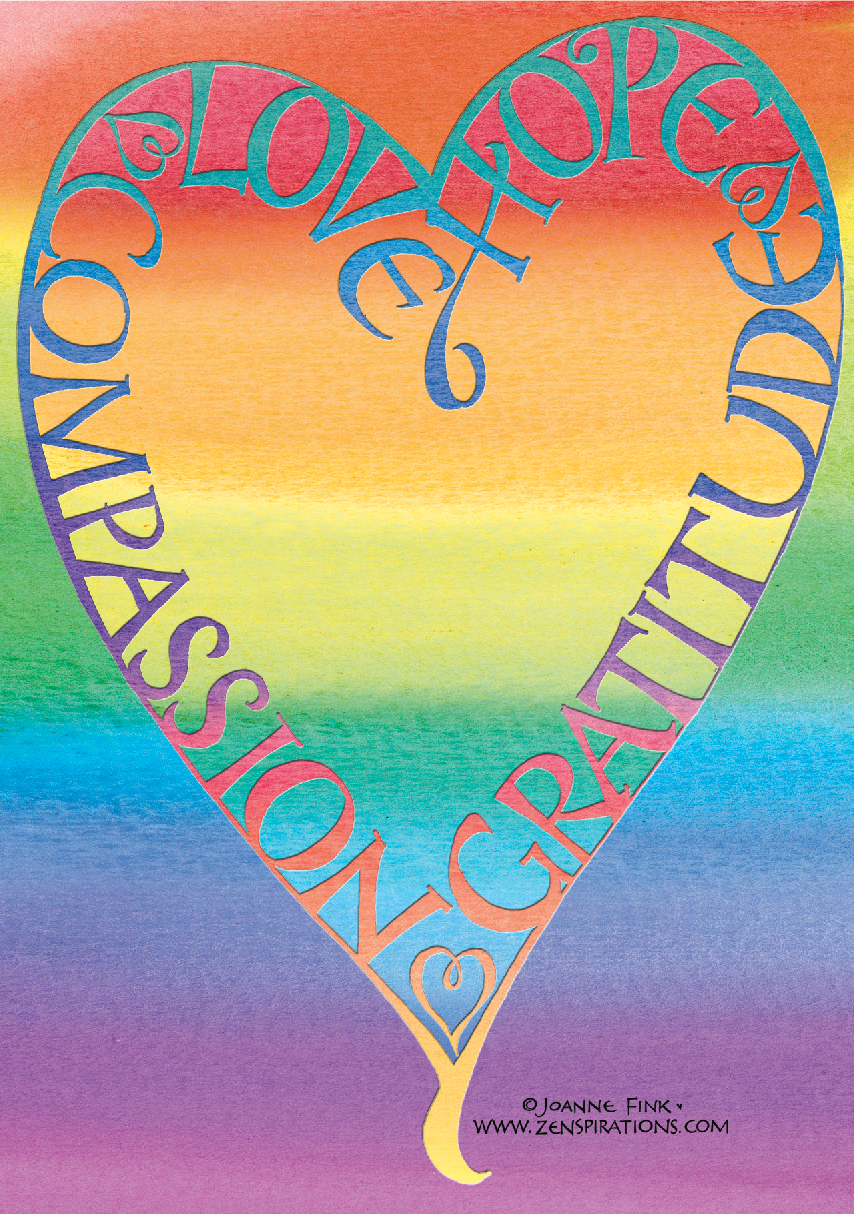 I had fun creating the image for this week's blog, and enjoyed experiment with some new color techniques. I'd love to know which version of the design is your favorite. Please leave a comment to let me know which one you like best.
Stay Zenspired,
Joanne
PS If you colored any of the Valentine's Day cards or coloring sheets from last week's blog, I'd REALLY appreciate your sharing how they turned out. You can e-mail photos to me at [email protected]. THANKS!