Love Lives On
Tuesday, October 10, 2017
Hi Everyone,
Today, October 10th, 2017, is the long-awaited day that Amazon starts shipping copies of my book, When You Lose Someone You Love. It's filled with excerpts from the grief journals I kept after my husband died, and is a gift of comfort for anyone who has lost someone they love. I initially self-published a smaller version of the book, but ultimately decided to focus my creative energies on writing and designing rather than selling books. Of all the books I've written, this is the one that's closest to my heart. I'm excited about the launch and would be grateful if you'd let your friends and family know about it. If you get a copy, I'd love to know what you think– you can leave a comment on the blog, or do a review on Amazon.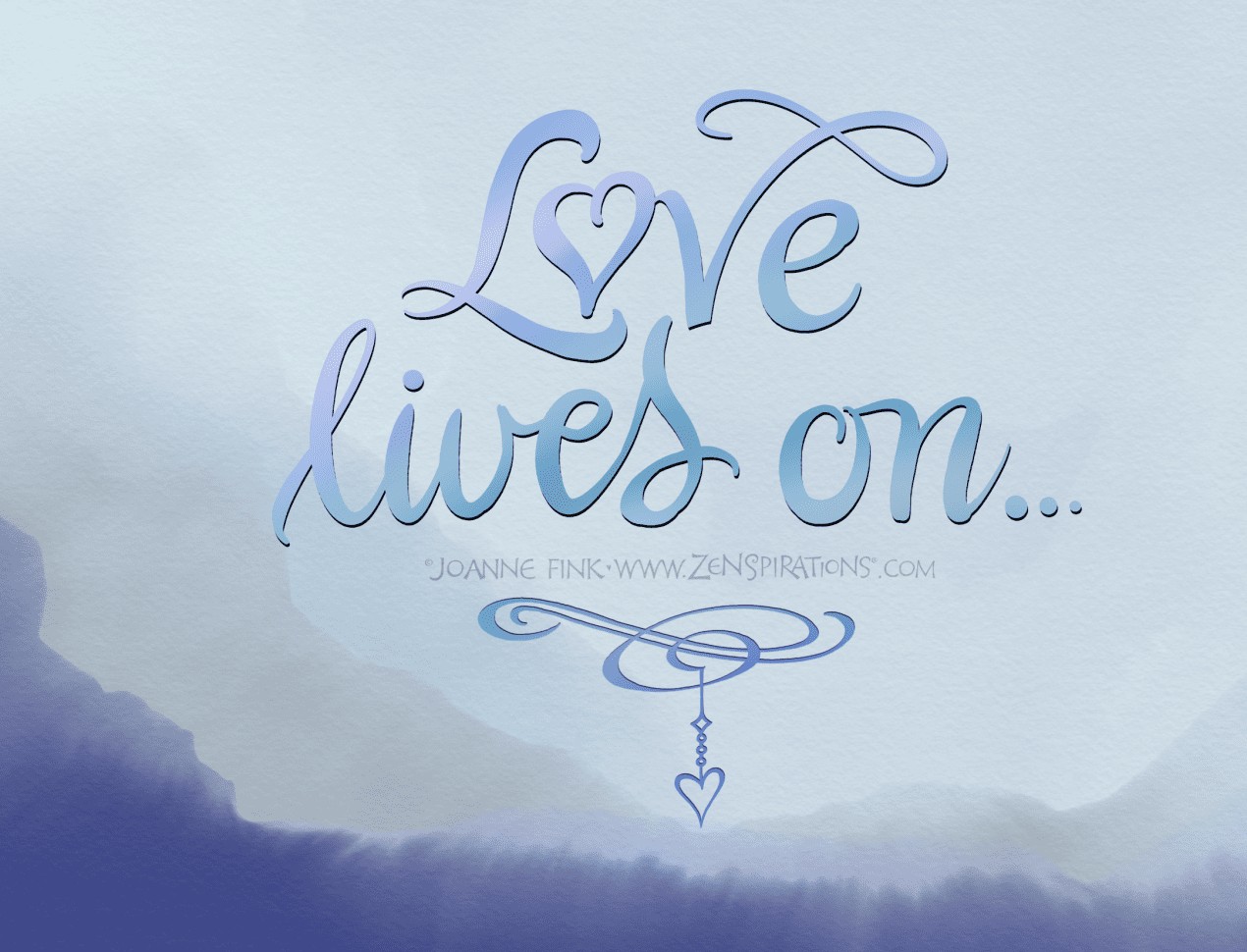 My husband would be turning sixty October 21st. I'd like to do something special to commemorate his milestone birthday; something which honors him and helps keep his legacy alive. Since we shared a passion for books, I've been thinking of embarking on a new title: "60 Ways to Keep Your Loved One's Legacy Alive", and I would love your help coming up with ideas. One of the ways I keep Andy's memory alive is by creating art which expresses my feelings and celebrates the things he loved. This is one example: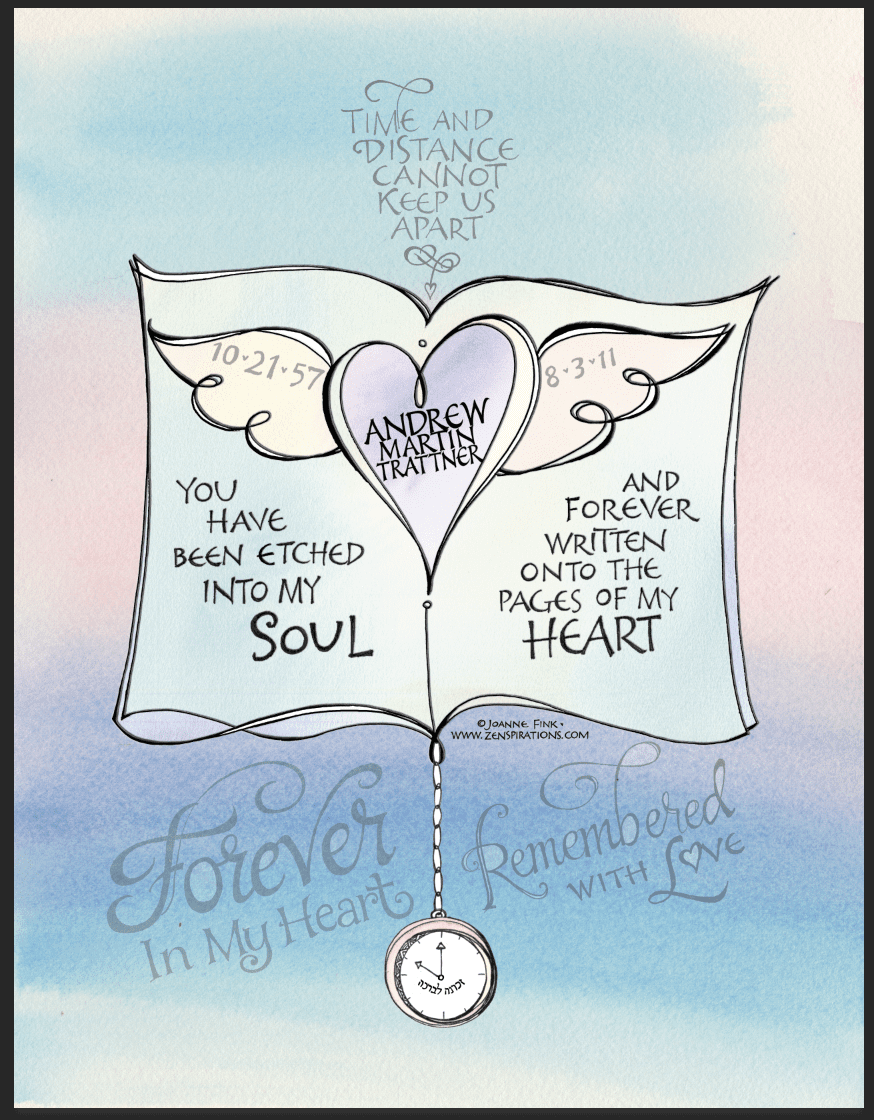 Has someone important to you died? If so, how do you keep your loved one's memory alive? Please leave a comment letting me know what you do… as an incentive, I'll pick one person at random and send them a signed copy of When You Lose Someone You Love. I know I'm not the only one interested in what I call meaningful 'Remembrance Rituals'. As a further incentive, if we get a strong enough response, we can all collaborate on this book… I'll include the best ideas shared, give credit to whoever shared them, and include the name(s) of their loved one(s) in the dedication. Feel free to share more than one idea… we can all learn from one another. I am really looking forward to finding out what other people do.
Over the past six years I've come to learn that Love Lives On… those who once touched your life in love will forever live on in your heart.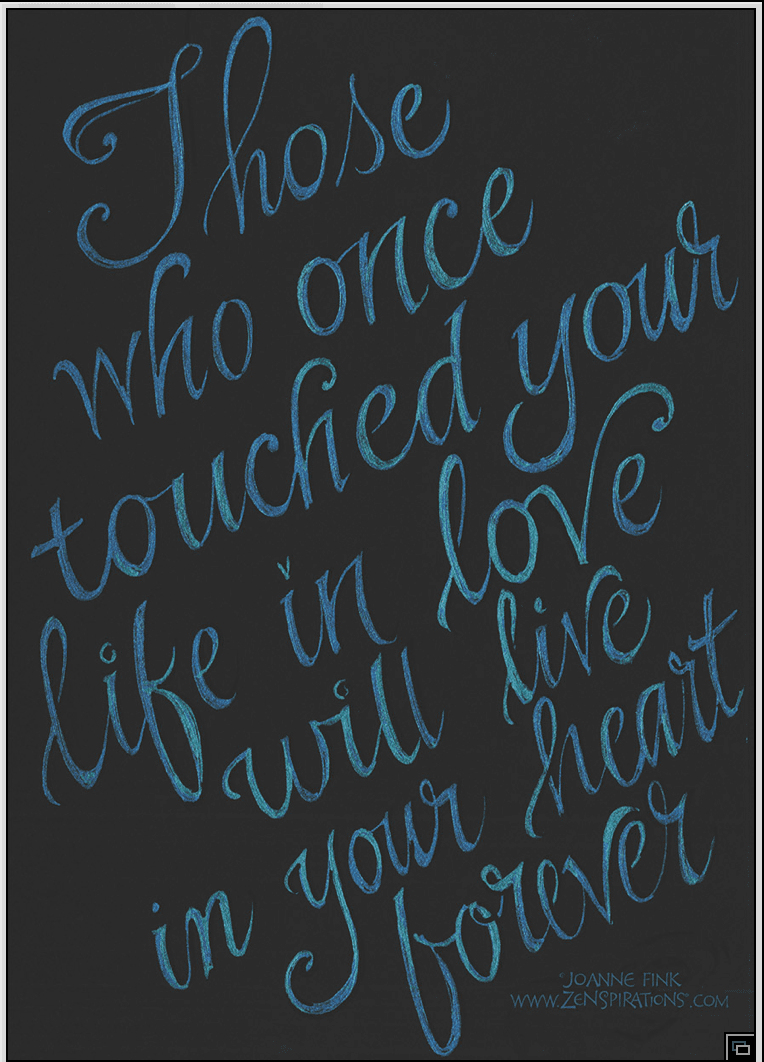 Stay Zenspired,
Joanne
PS If you'd like to order a signed, personalized copy of the book, you can do so on my website, www.zenspirations.com.