Loving Letters & Caring Cards
Tuesday, April 14, 2015
Hi Everyone,
Since April is National Card and Letter Writing Month, I want to devote this week's blog to the wonderful and meaningful art of written correspondence. I started out my career as a greeting card designer, and of all the different products I design, greeting cards hold a special place in my heart. I love the variety of imagery, color and sentiment, but most of all I love knowing that I'm creating a tangible way for people to show they care.
One of the advantages of being a greeting card designer is that I get samples of the cards I design… as you'll see from this photo of the card wall in my office, I never have an excuse for not having a card on-hand!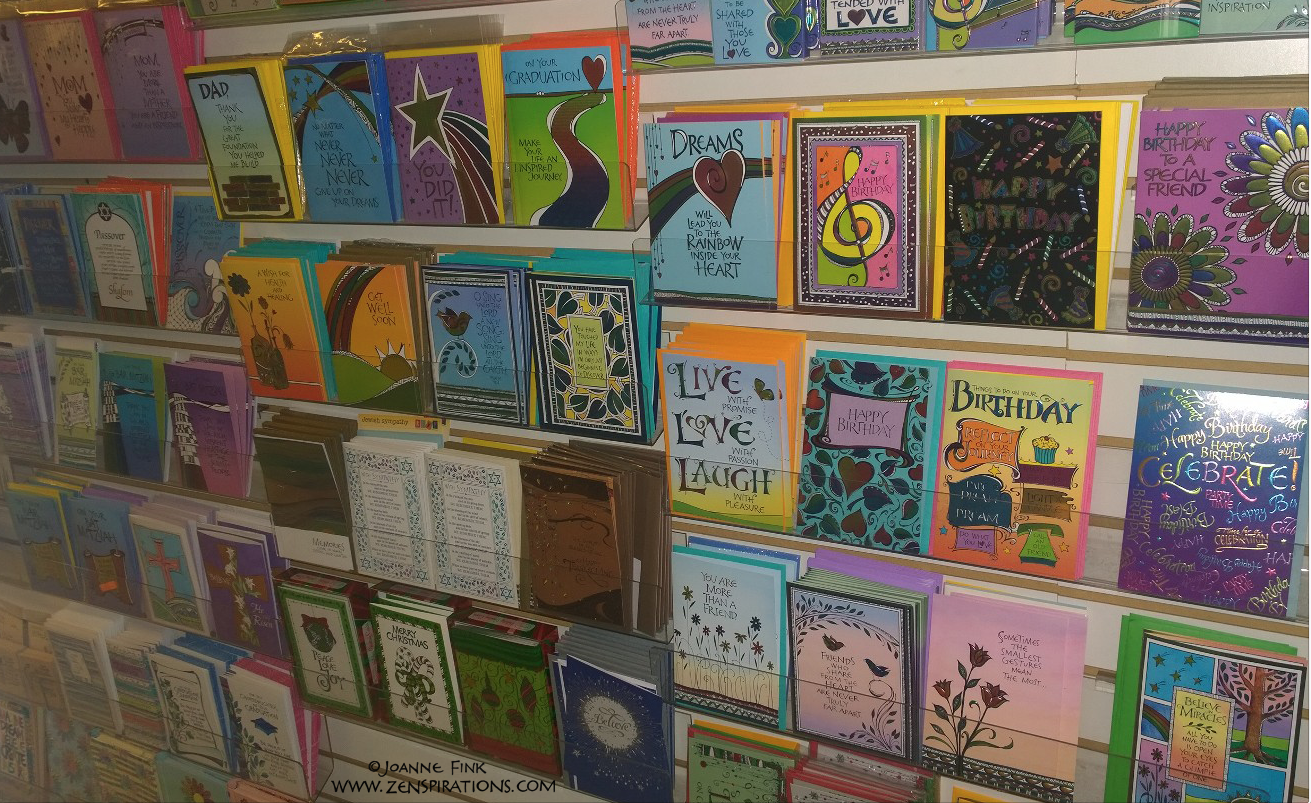 And yet, even though I have a studio full of greeting cards, and even though I know how a card can touch the heart of someone I care about, I don't always remember to send them. That's why I love National Lettering Writing and Card Sending month… because it reminds me to reach out and connect with family, friends and others who have made a difference in my life.
If this appeals to you, you might want to check out Write_On (http://www.writeoncampaign.com/), which is a campaign to promote joy, creativity, expression and connection through hand-written correspondence. This year they gave away 5,000 letter-writing kits (which included one of Sakura's awesome Gelly Roll pens!). They have also posted some wonderful reasons to write a letter: http://www.writeoncampaign.com/reasons-to-write/. I hope you'll join me in writing letters and sending cards this month… I plan to send out notes thanking people for the unexpected kindness they have shown.
Although they won't be ready until next month, I'm getting really excited about notecard collections that I've been working on. Thank you again for sharing your ideas about this new series; I listened and hope you like the finished designs. They will be launching at the National Stationery Show in NY next month. Here is a 'sneak peak' at the "Written in Stone" collection…
And here are a few close ups: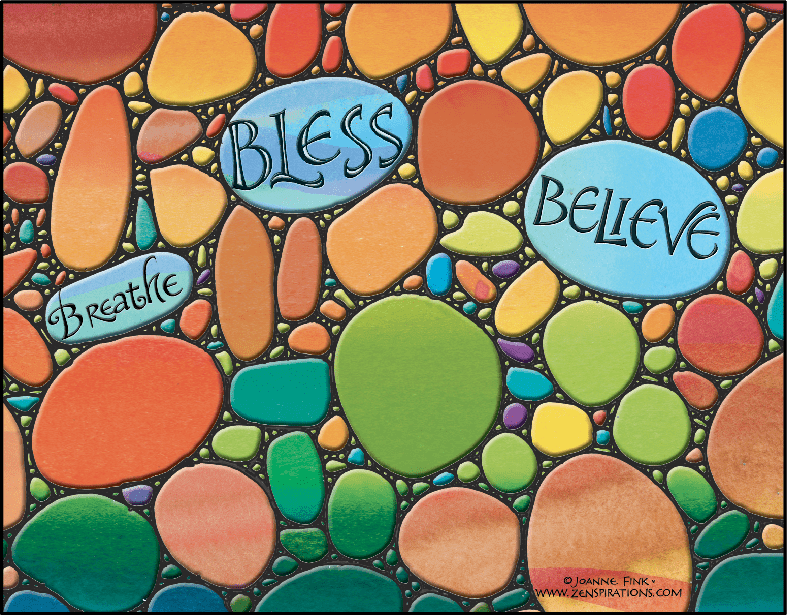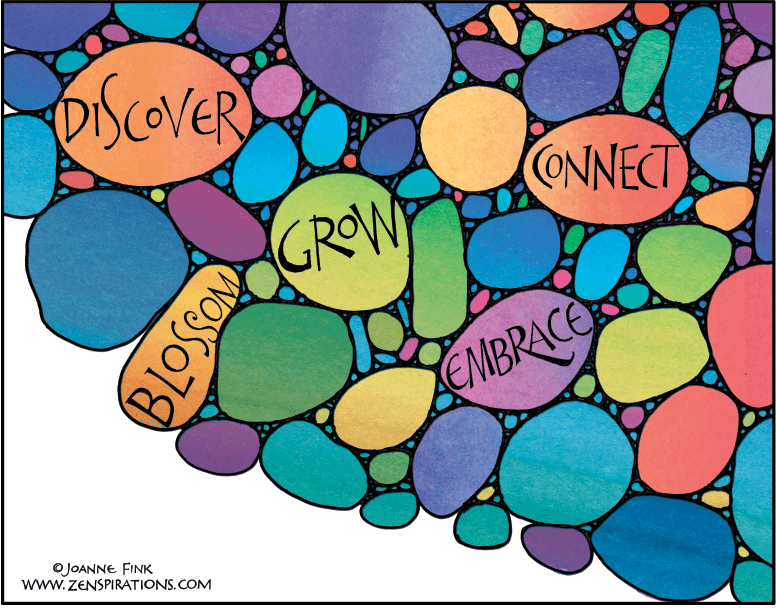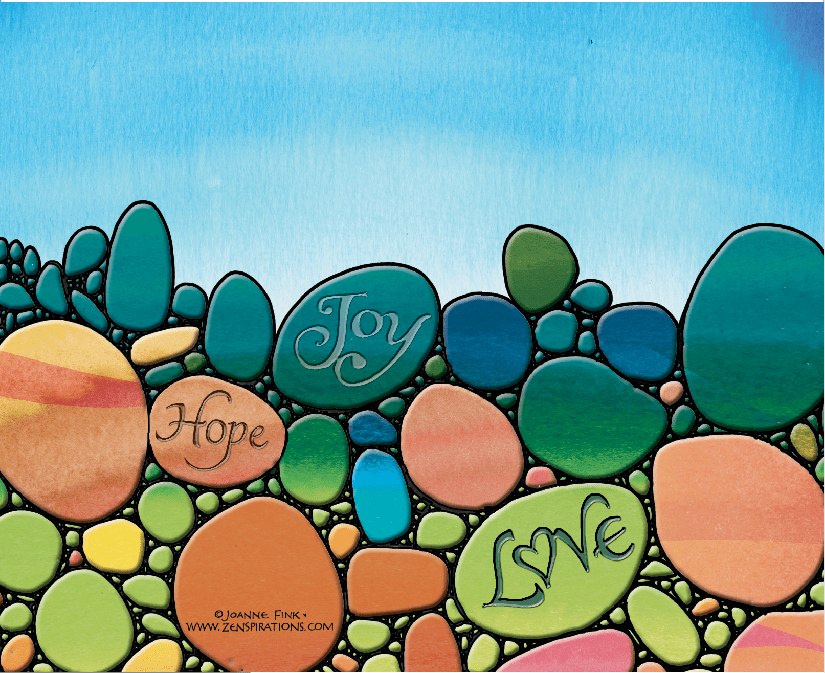 Those of you who are on Instagram may have seen the first collection I finished: Swirls. Below is a photo of the printouts I made when I was trying to narrow 12 designs down to 10. If you are on Instagram, and would like to connect, my user name is Zenspirations. Here is the link: https://instagram.com/zenspirations/.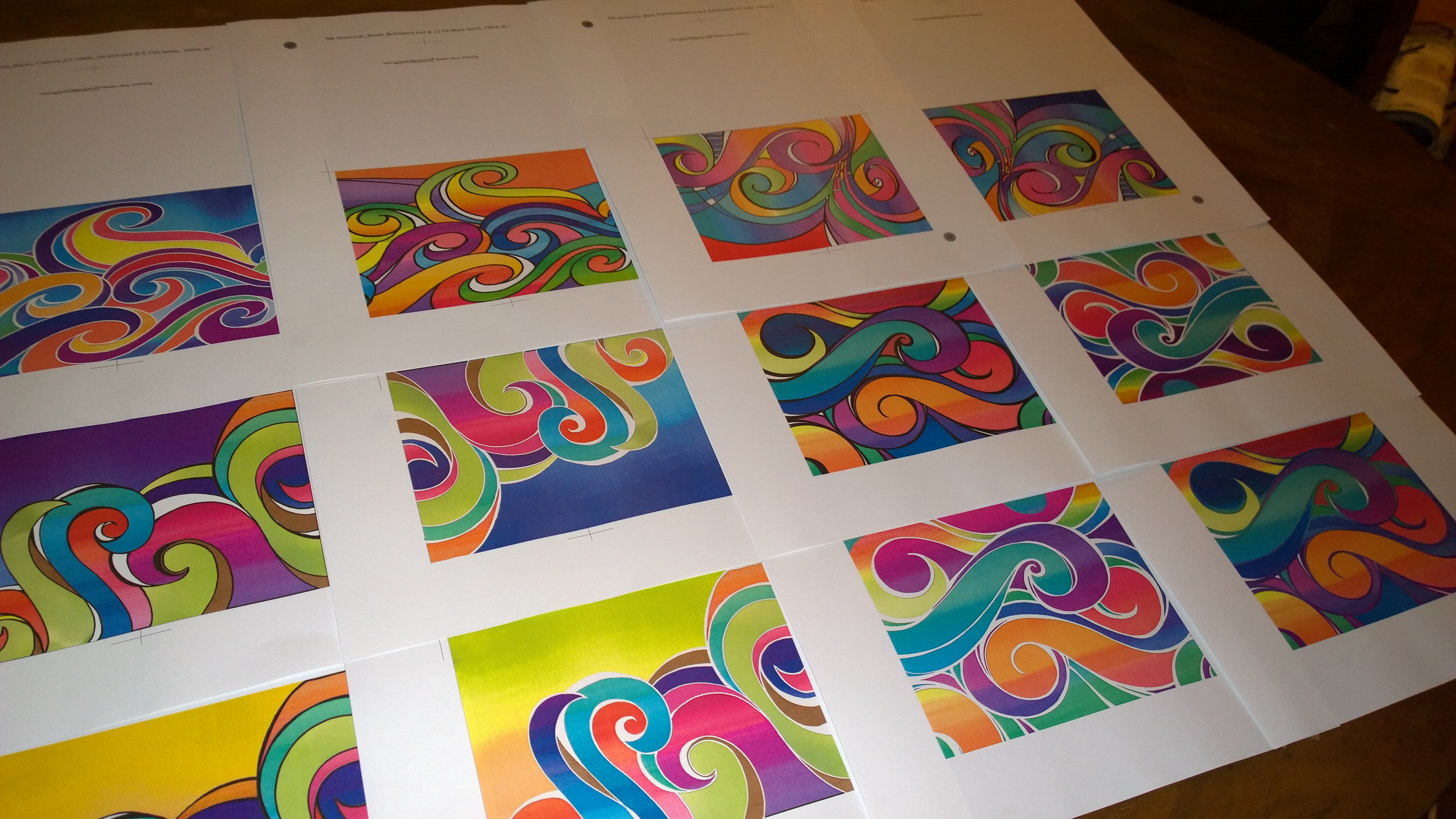 I hope I've 'Zenspired' you to put pen to paper and write to someone you love… or someone you just met… or someone you'd like to get to know better… or someone you miss… or someone who is going through a rough time… or someone you haven't seen in a long time… or someone, well, I think you get the idea. I'd love to know who you write to… so please leave a comment to let me know.
Speaking of comments, WOW! I am totally overwhelmed by the wonderful response to last week's blog post! I guess you guys must like to color because there are more than 120 comments (which is more than double the number I usually get). I've read each and every one, but haven't had a chance to finish tabulating the results yet, so I won't be able to announce the winner until next week. But as a thank you for your patience, I'm going to draw two names instead of one– so when they are printed I'll be sending out two sets of the new Zenspirations(R) coloring books… and I'll let you know next week who the lucky winners are.
Stay Zenspired,
Joanne