Making a Difference on #GivingTuesday
Tuesday, November 29, 2016
Hi Everyone,
Making a difference in the world is one of my core values, so when I learned about #Giving Tuesday, (which is today!) it really resonated with me. According to the
#GivingTuesday website
,  it's "
a global day of giving that harnesses the collective power of individuals, communities and organizations to encourage philanthropy and to celebrate generosity worldwide
".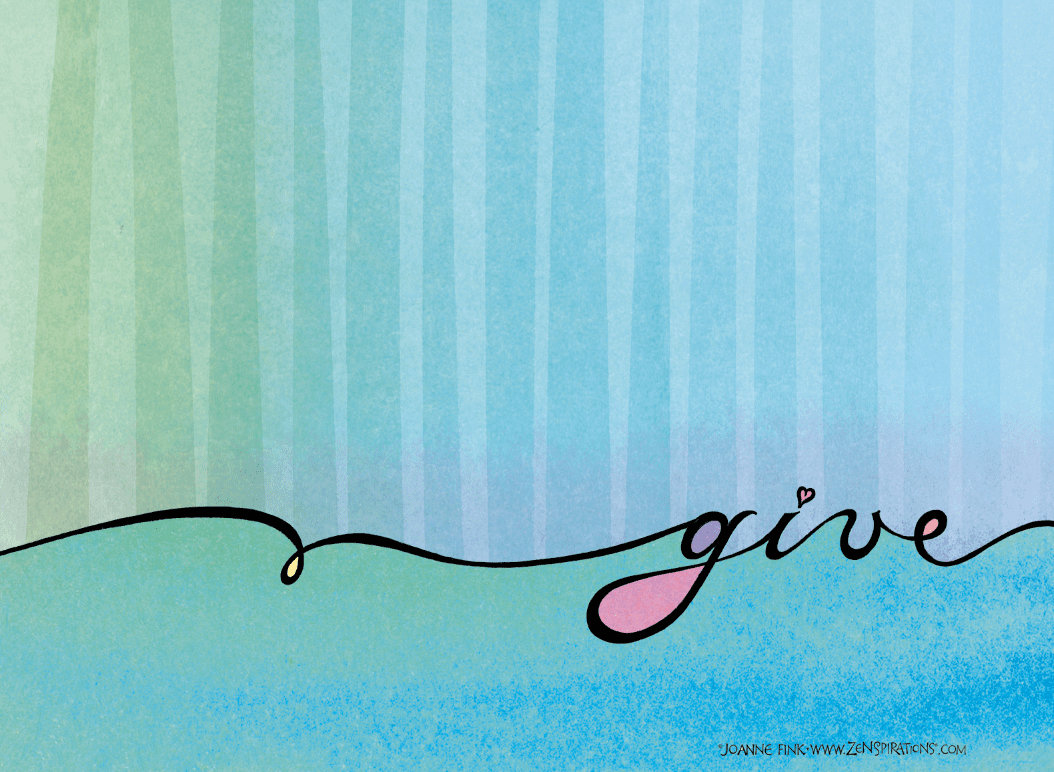 I love the thought of inspiring people to make a difference in the world by giving!  Not only financially, but by contributing their time and creative talents to the charities and causes they support. This page, from one of my 2014 morning journals, relates to that theme: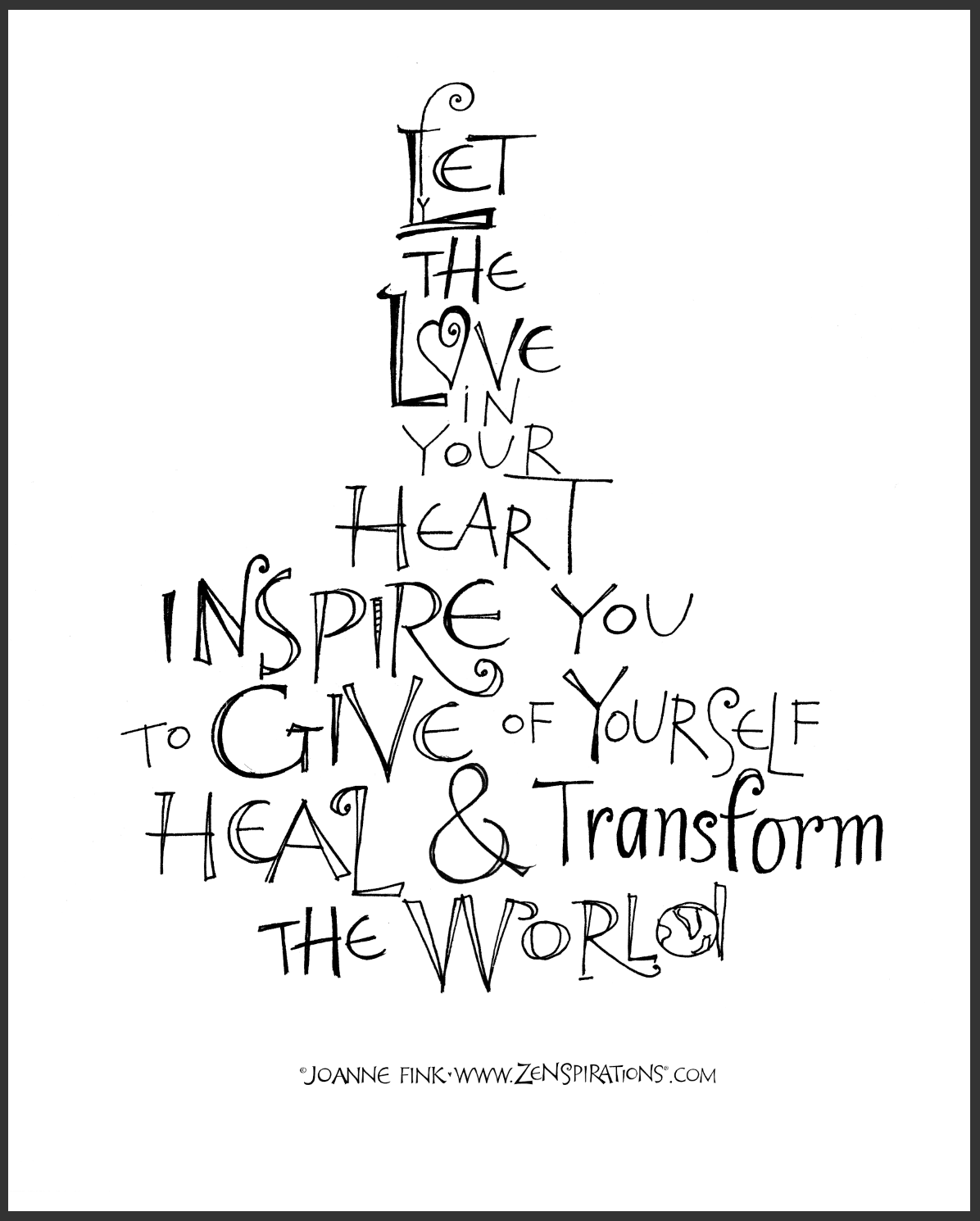 Last year, more than 45,000 organizations in 71 countries came together to celebrate #GivingTuesday, and this year I thought it would be great if the Zenspirations® community joined the movement. This is a Zenspirations drawing I did in 2012, the same year that #GivingTuesday was started: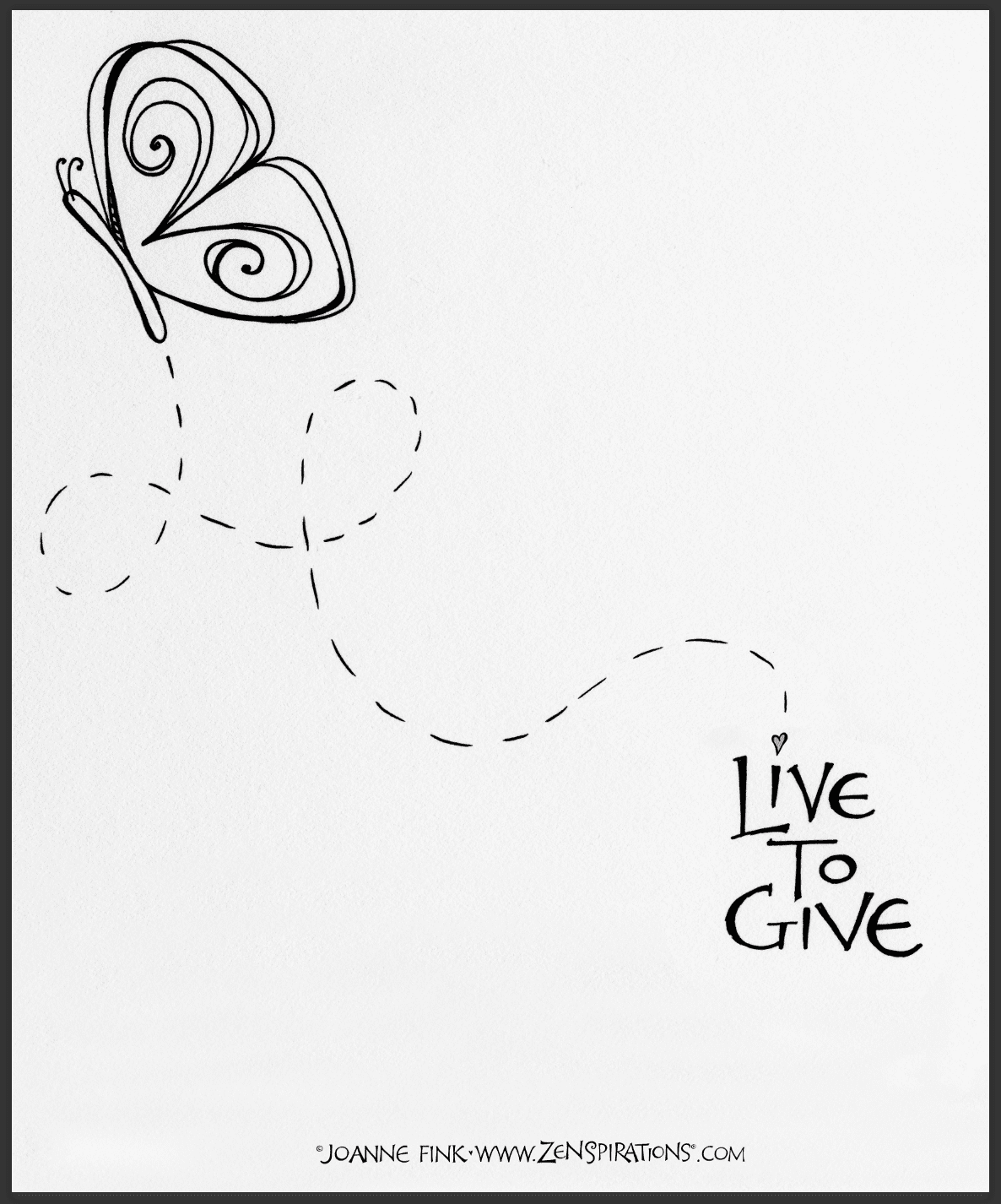 You don't need to have a lot of money to give. We can all practice philanthropy by contributing what we can: goods, time, art, ideas, as well as making monetary contributions. I started my #GivingTuesday with a $10 donation to the 
Wikimedia Foundation
, an international 
nonprofit
 which operates Wikipedia, my go-to research resource.
But the cause that is nearest to my heart is the
Modern Widows Club
(MWC), a 501(c)3 non-profit which was established in 2011, and serves to "
empower widows to lean into life, build resilience and make a positive difference in society
".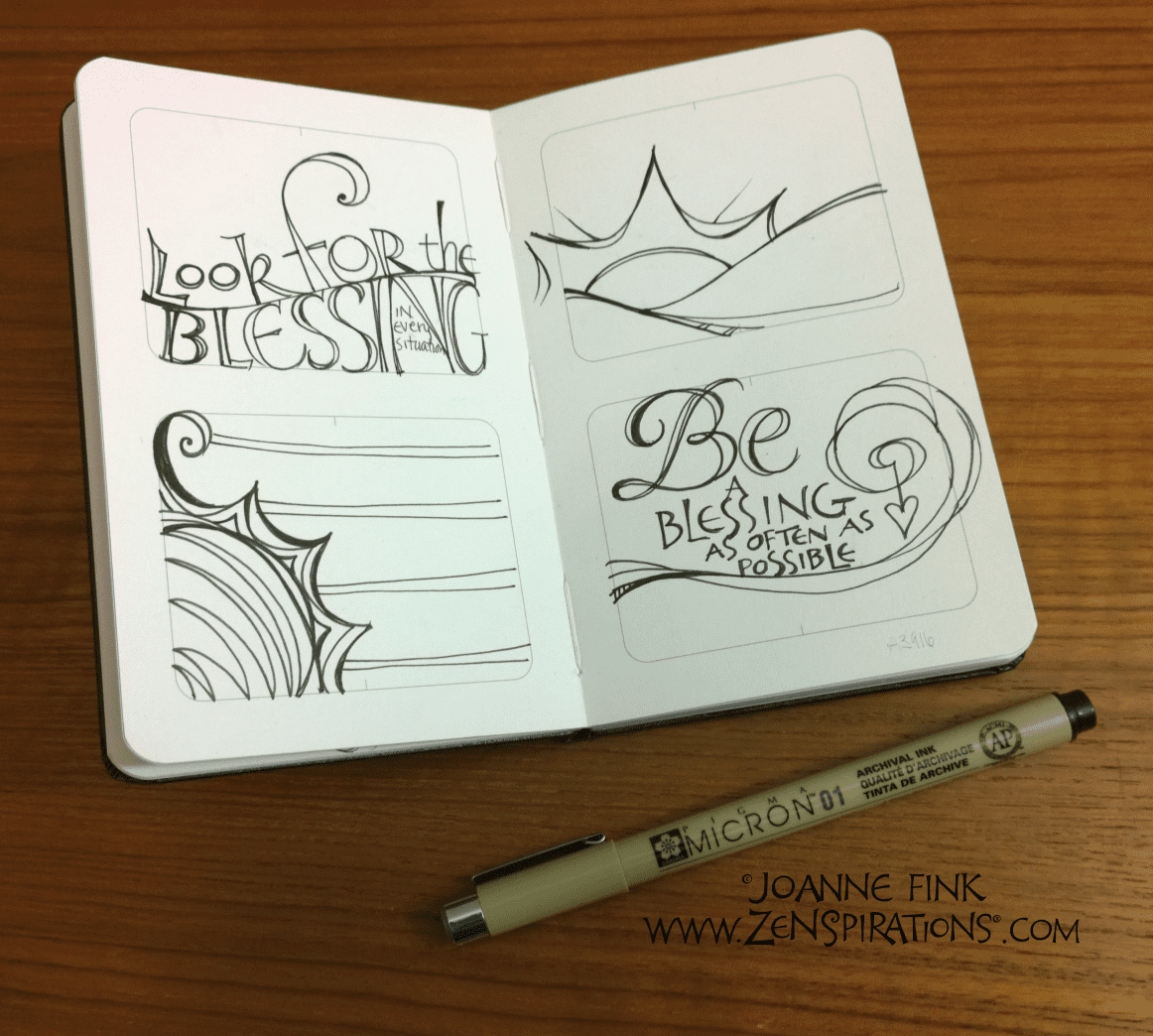 MWC made a big difference in my life after my husband died, and I was honored to join the national board this year. I know first hand how important it is to connect with people who can support you during major life changes, which is why not only give my time, but also donate a percentage of sales from my book,
When You Lose Someone You Love
, to MWC.
If you would like to bless a widow, I'd highly recommend gifting them a $25, one year MWC membership, which will allow them to network with, and get support from, other widows. And if you are in a financial position to help, MWC would welcome donations of any size.
Now that you've heard about the organization I'm passionate about, I'd love to hear about the organizations that you support. Please leave a comment on this blog post sharing information about worthy causes. This is a way we can learn from each other, share resources, and discover new charities that we can help. I'd be especially interested in supporting a non-profit dedicated to making a difference through art-education. Please let me know if you are familiar with one you'd recommend.
Giving– and give aways– always make me feel good. So I'm happy to announce that the winner of last week's giveaway is (drum roll, please): Louise Johnson! Louise, please let me know where Sakura should send the Gelly Roll Metallic, Moonlight and Stardust pens you just won.
Thank you again to Sakura, for inviting me to be their guest Instagram artist earlier this month, and for supplying sets of their wonderful pens for our Giveaway. Coincidentally, one of the posts was a short video of my lettering 'Give' with a Koi Coloring Brush pen. 
Click here if you'd like to see me hand-letter the word "Give"
.
We all have different passions. I'm passionate about pens, and my daughter Samantha is passionate about music. She spent most of the summer recording her first CD, and just launched a Kickstarter to raise the money she needs to finish the album. Click here if you'd like to
see Sam's Kickstarter video, 
and listen to some of her music.
This is one of the graphics I created for Sam's Kickstarter: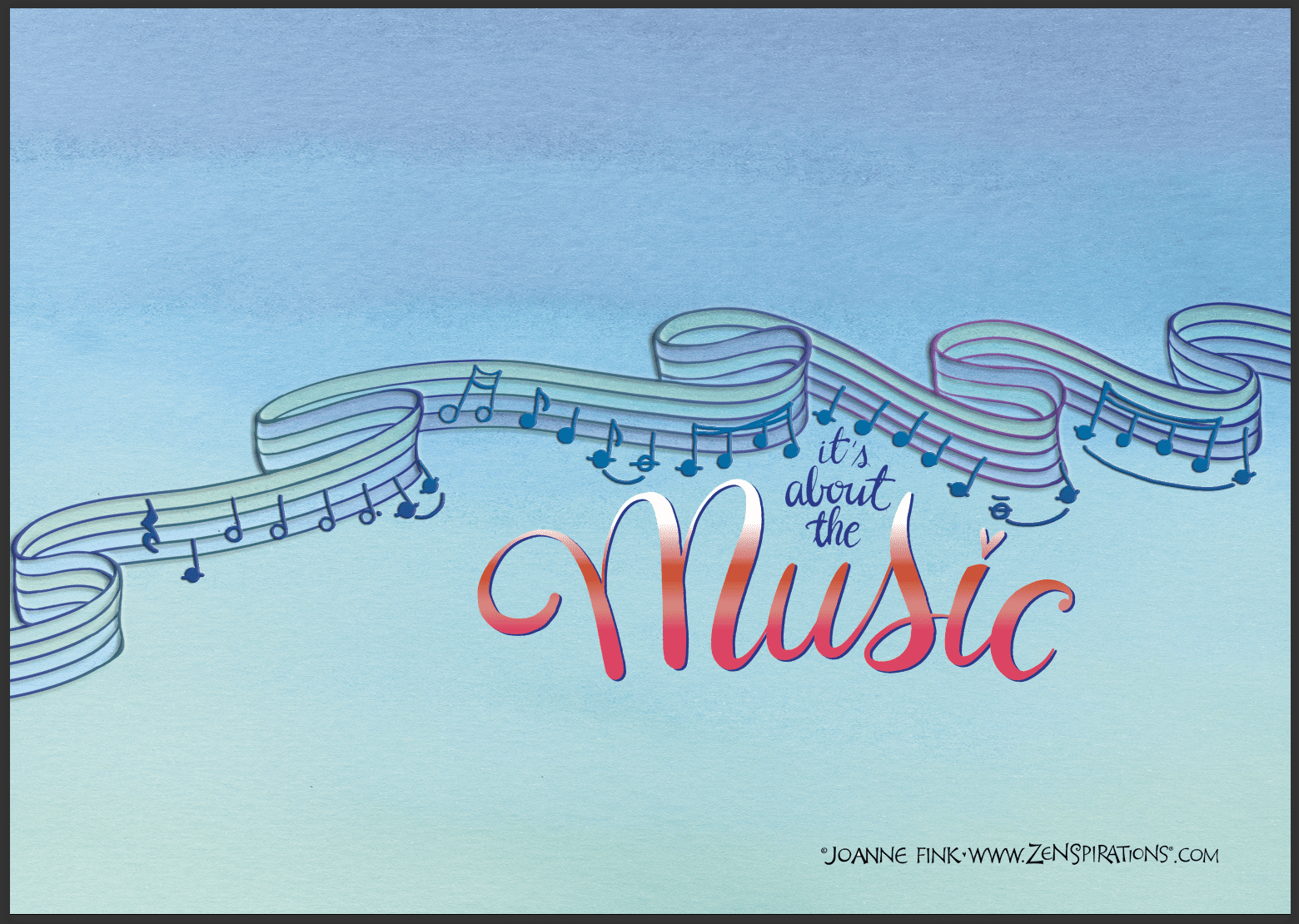 Sam's Listen CD is special to me, not just because of the wonderful, meaningful songs she's written and hopes to include on it,  but also because she's making this album in memory of her dad. We would both appreciate your sharing the Kickstarter link with anyone you know who may be interested in her project.
Stay Zenspired,
Joanne