Making Time to Play
Tuesday, August 21, 2018
Hi Everyone,
Although I generally prefer the interaction of ink on paper to digital design, I've discovered some things– like animation– which are a lot easier to do in my iPad than on paper. I recently got a cool new program, iOrnament Crafter, and have been having a blast making kaleidoscopic versions of my art. The app is an extension of the iOrnament drawing App which I've been playing with for the past few months, and I am amazed at the beautiful art you can create with these two inexpensive apps.
Since much of my art involves lettering, I naturally wanted to see if I could animate one of my rainbow words, and was totally mesmerized by this 20 second animation of the word HOPE.
I am having a great time making kaleidoscopic designs today!

Posted by Joanne Fink on Monday, August 20, 2018
I tried a similar technique on the word LOVE, which I lettered on a black background:
I still can't decide which I like better… which is your favorite?
After making a few 'word-scopes', I animated a watercolor Star of David design which is incredibly meditative:
Hard to believe that this simple Star of David is the only art needed to create the kaleidoscope!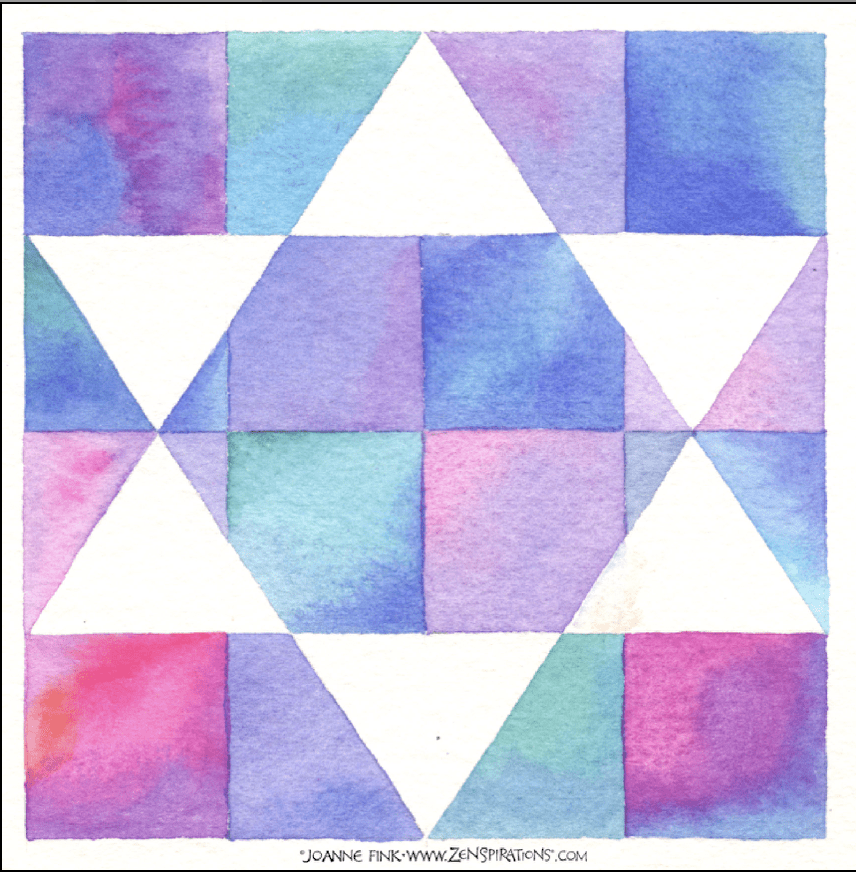 There are two other features of iOrnament Crafter that I REALLY like: one is being able to  create a metallic look, and the other is being able to print my art out on a variety of different box templates so I can actually build 3-D boxes like this one: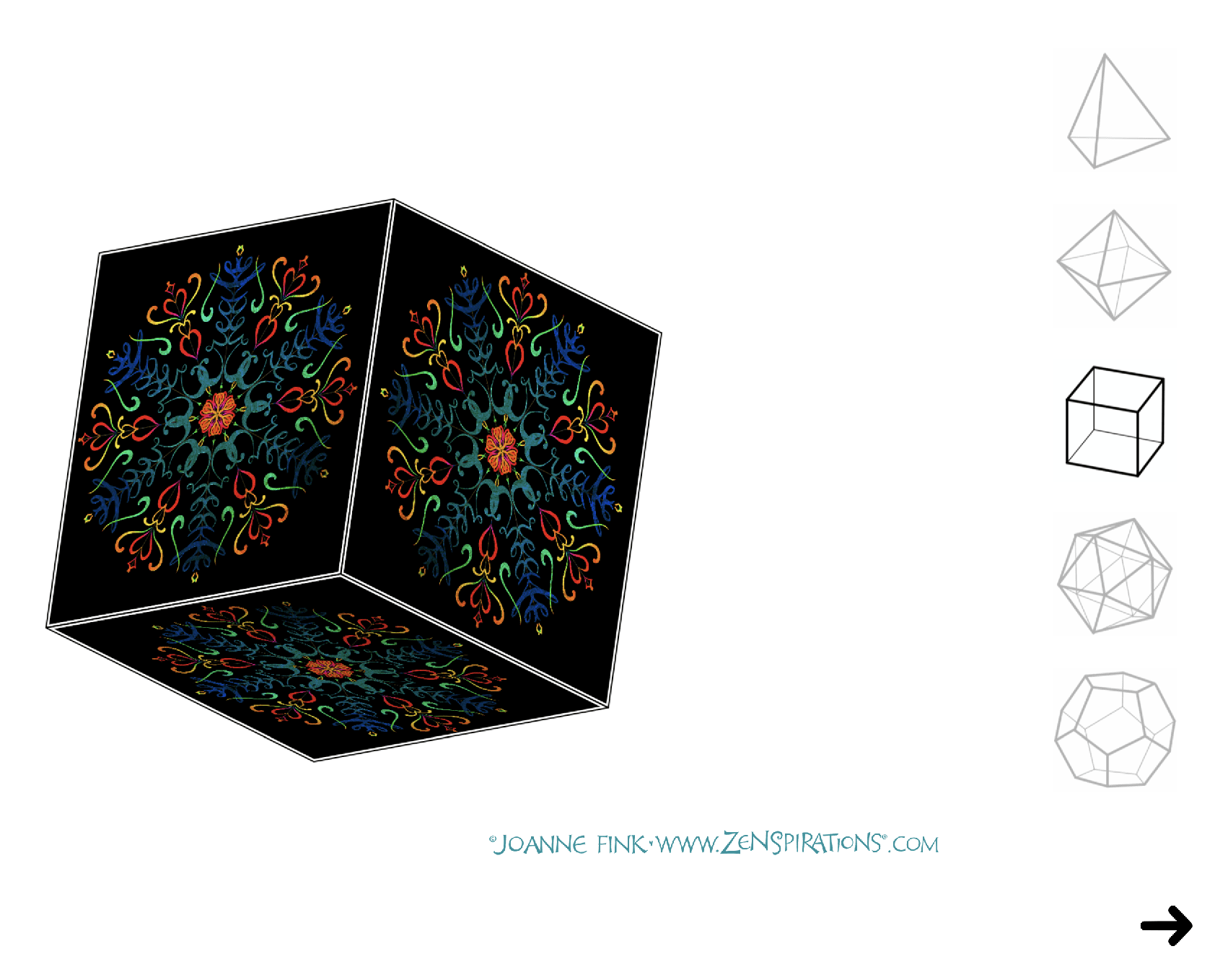 All you have to do is cut, fold and glue the printout: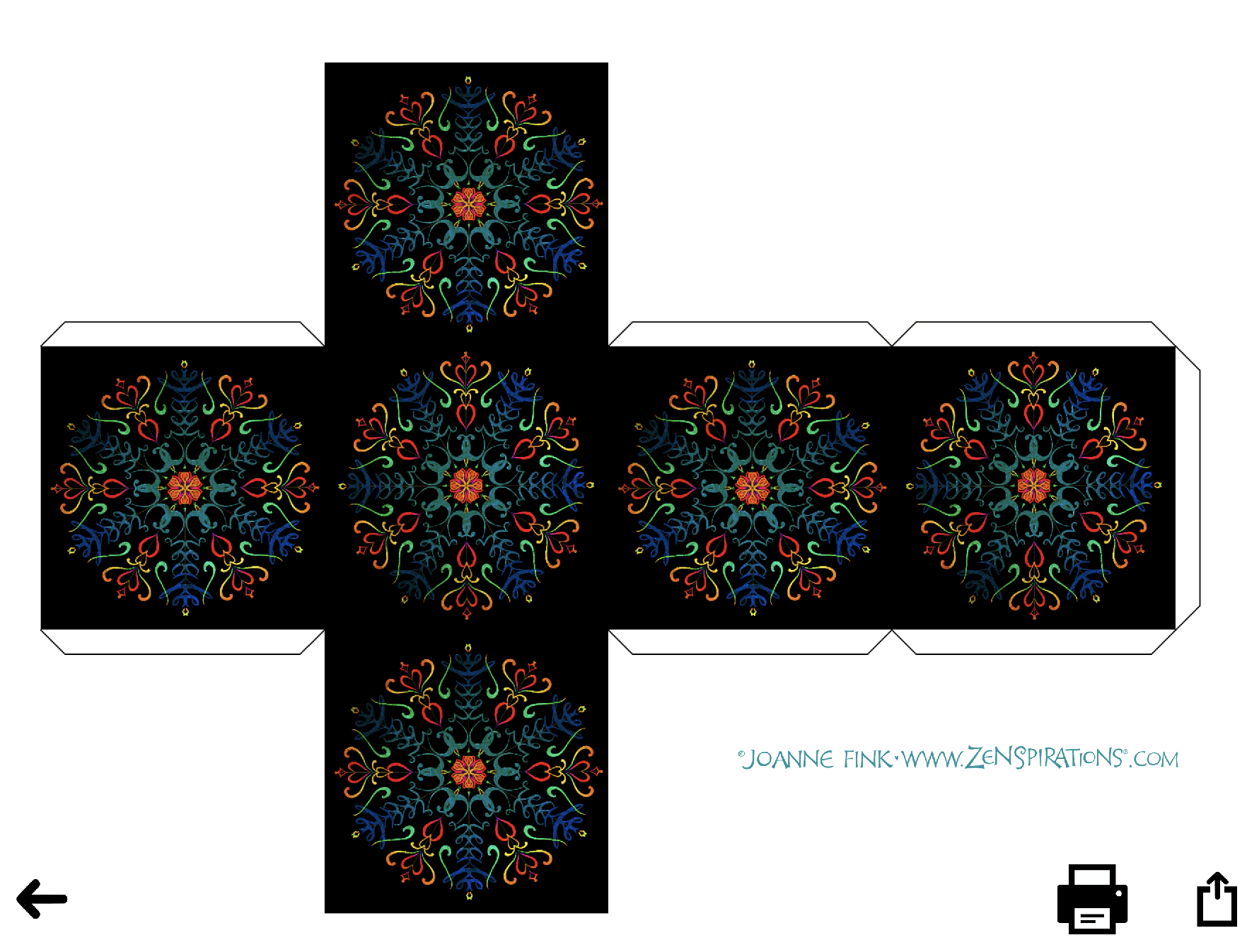 This is a crafter's dream!
The box design is based on the word 'Create':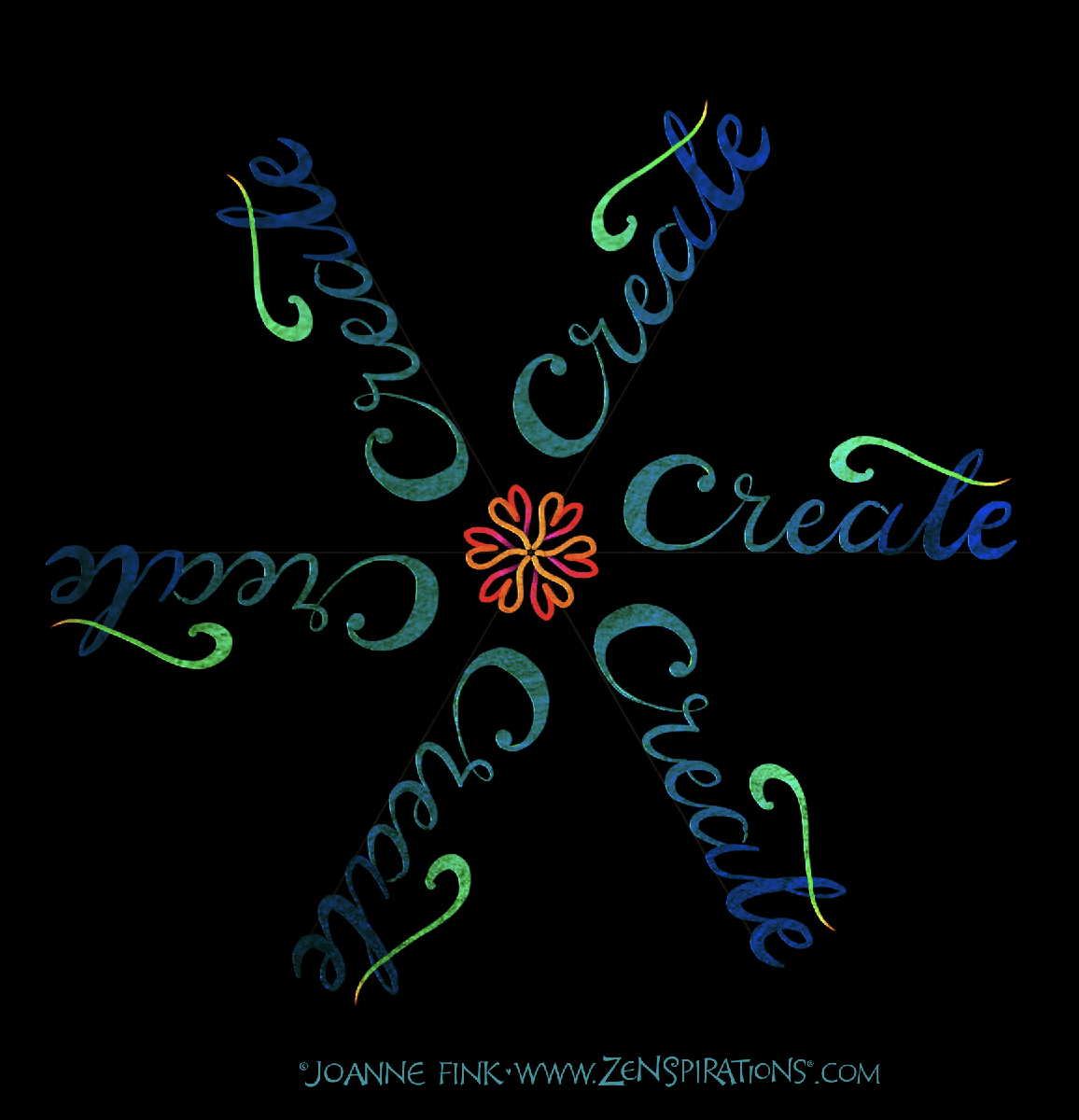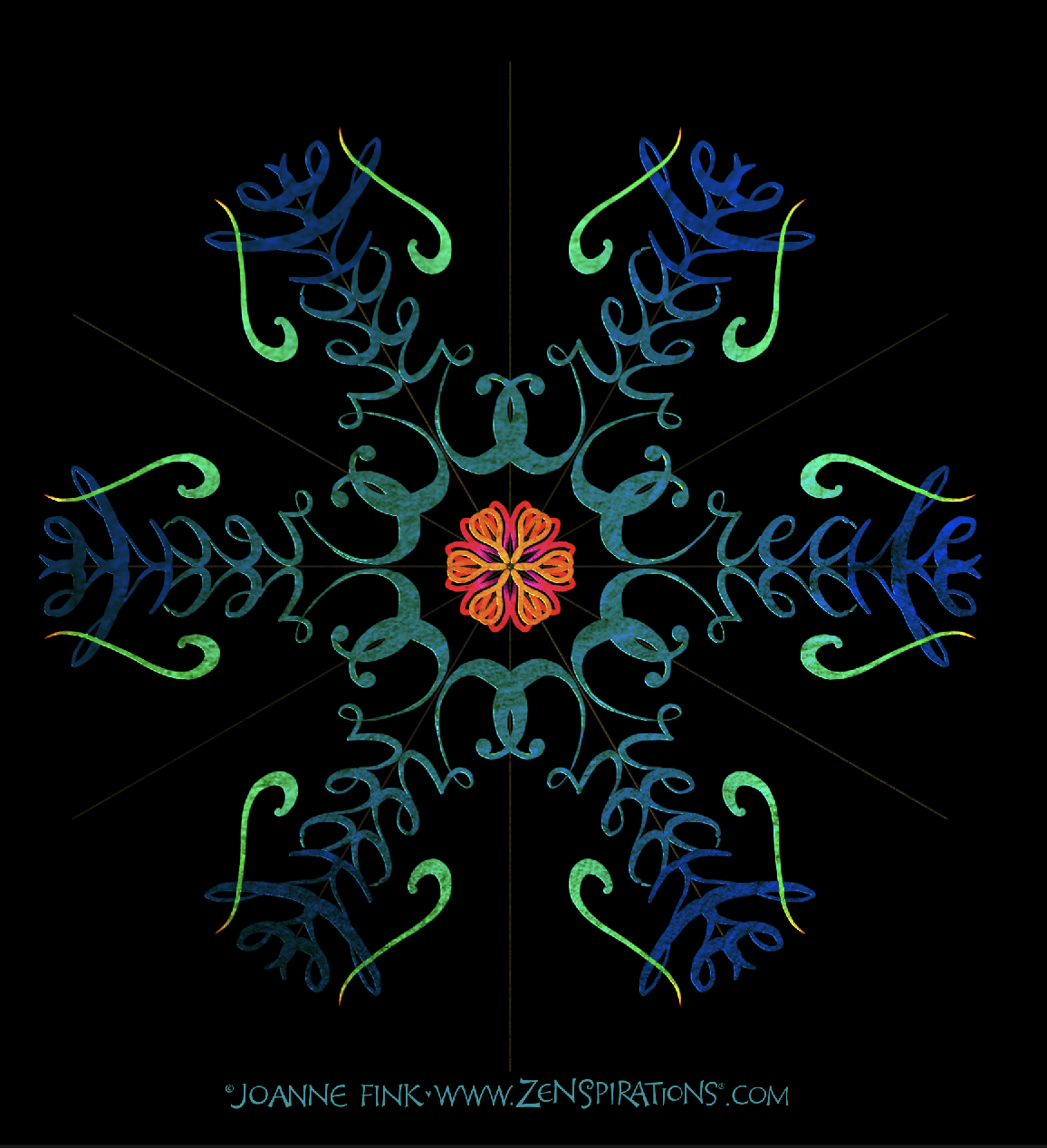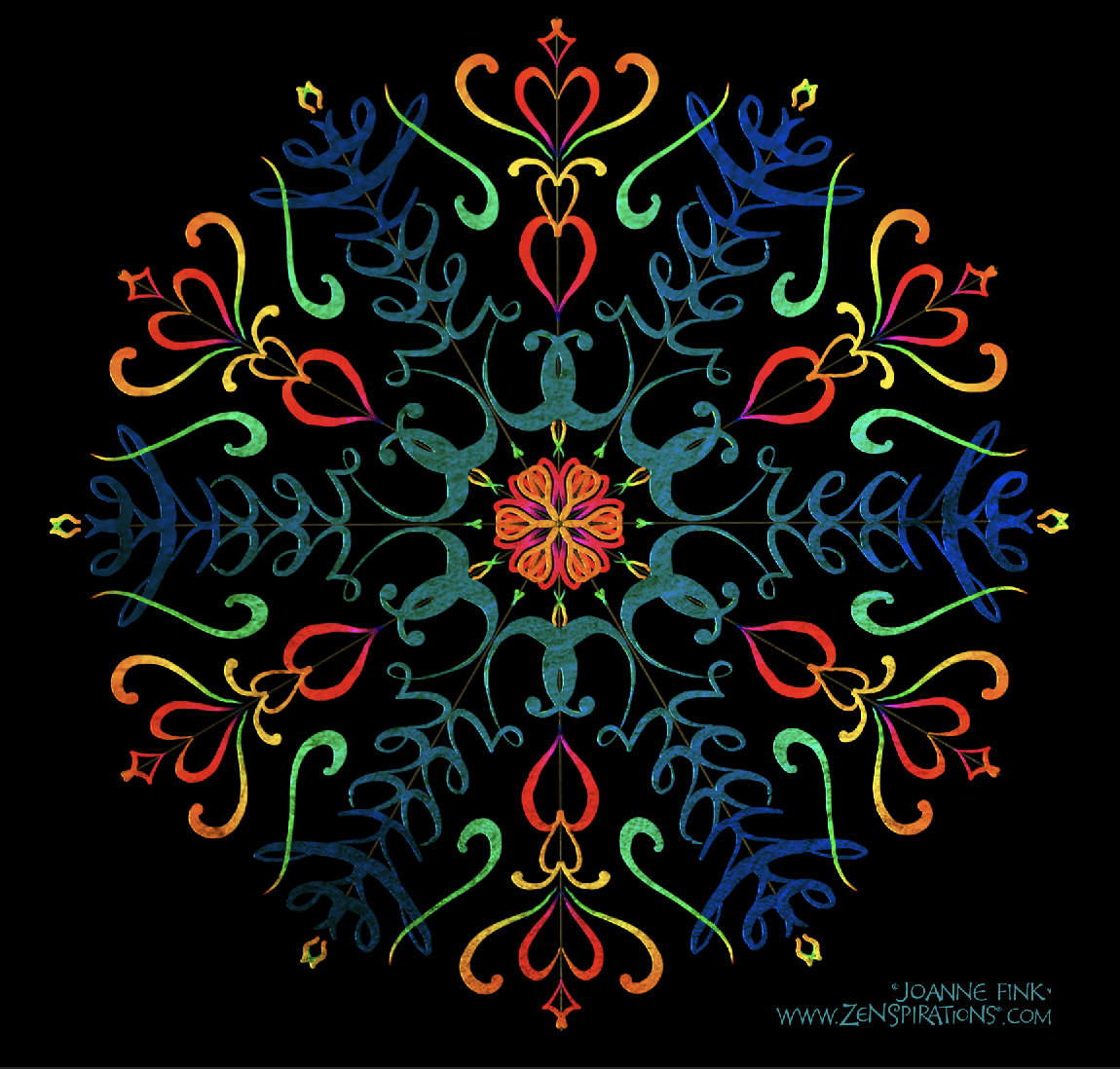 And you can print it out on several different box styles. Here's how it looks on the triangular box: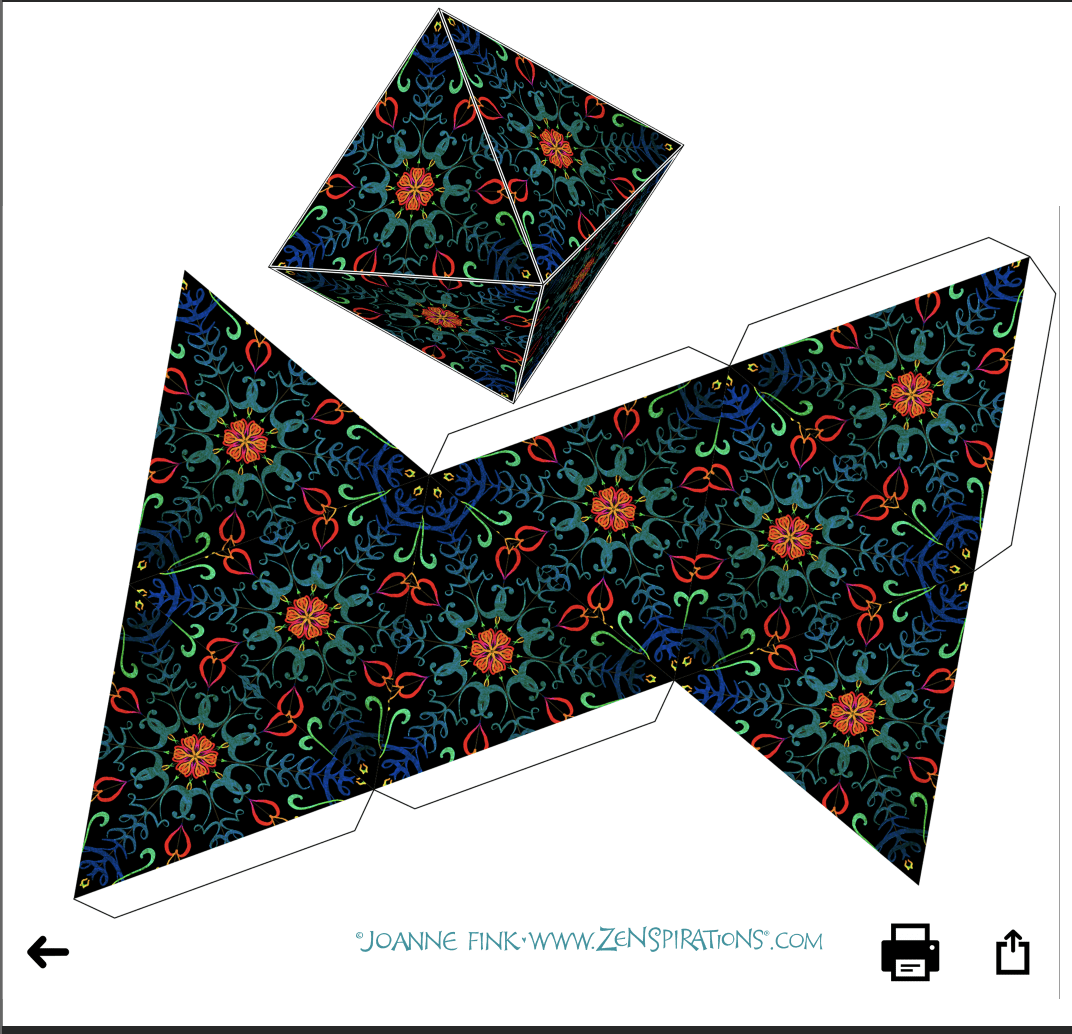 I did a full screen animation of the Create design, and am thinking about making it my screen saver:
Hi Everyone,I am having a great time making Kaleidoscopic words, and wanted to share this one, which features the word CREATE.Enjoy!Stay Zenspired,Joanne

Posted by Joanne Fink on Monday, August 20, 2018
In addition to two dimensional art, iOrnament has a feature which allows you to simulate 3-D globes: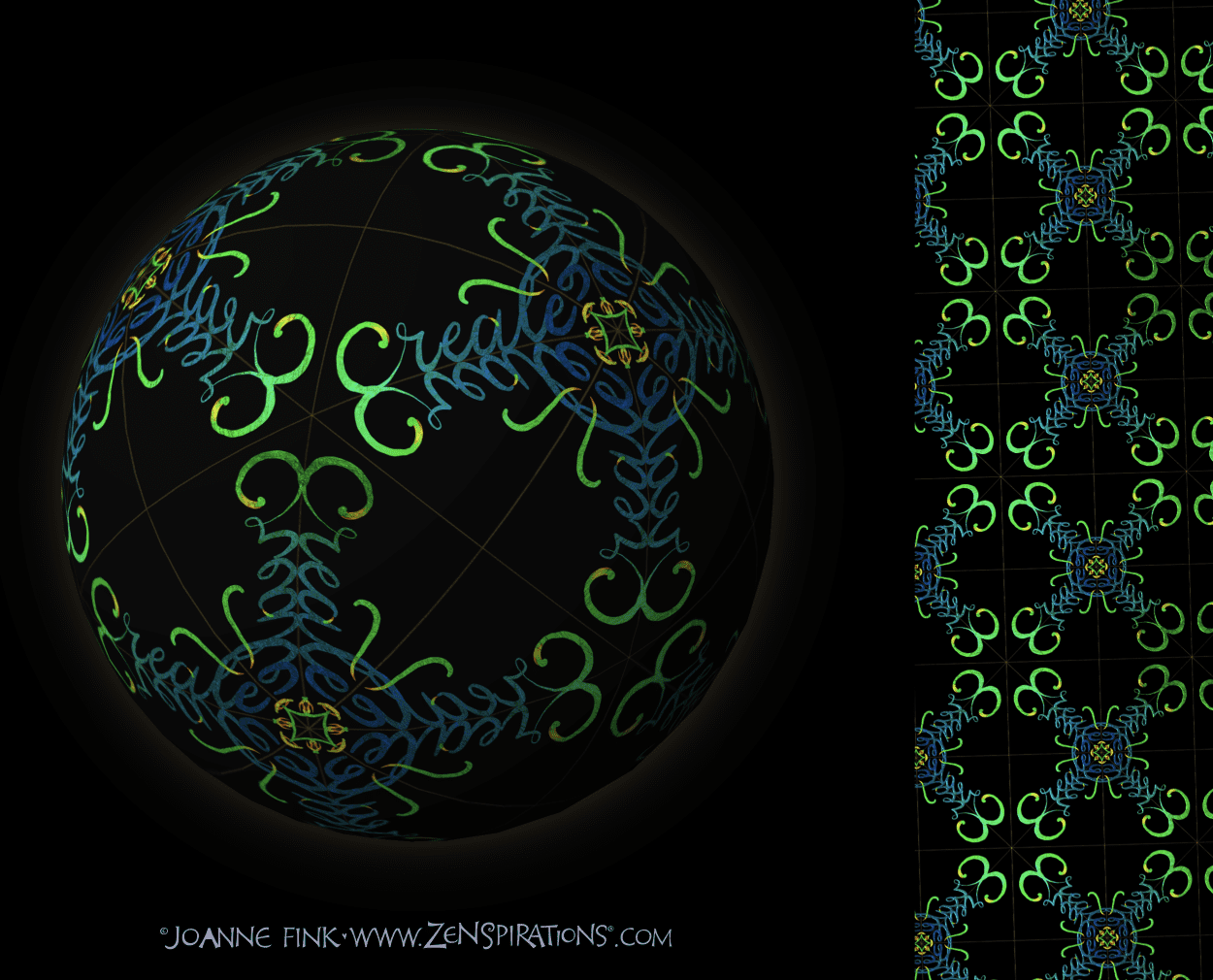 I like being able to see both the two dimensional and three dimensional versions of the same pattern.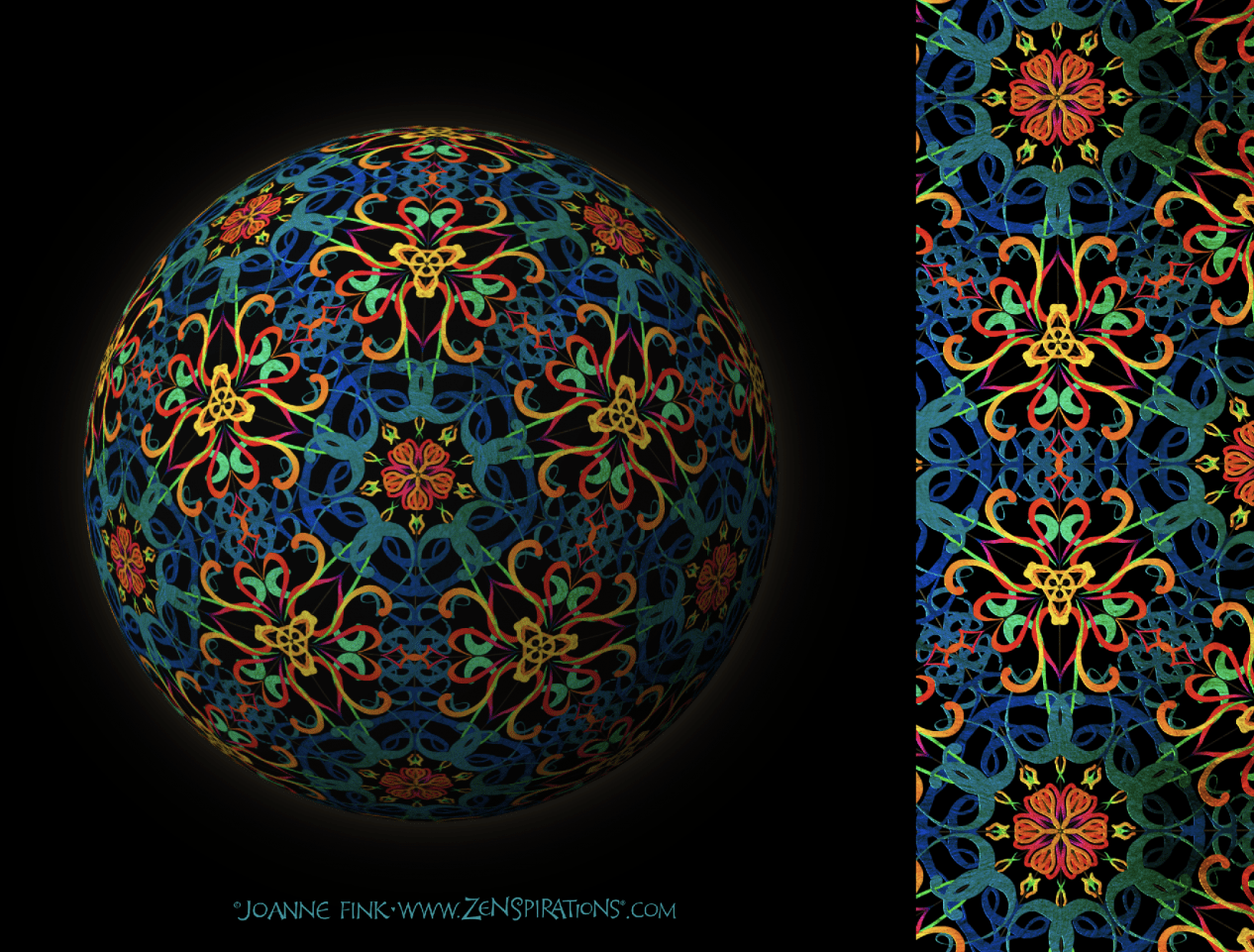 And I really like being able to change colors with the click of a button!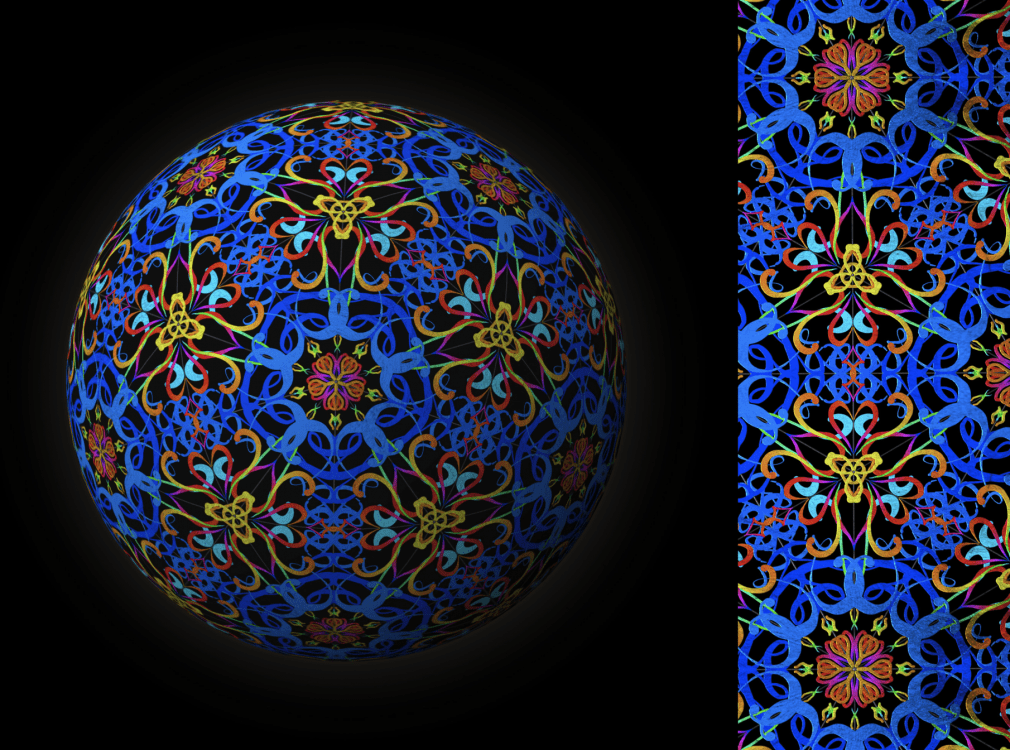 In addition to iOrnament, I also enjoy using Procreate, Adobe Sketch and Amaziograph. I've been doing a lot of my lettering designs– include all the Care-Moji Stickers— in Procreate. If there's interest, I'd be happy to get someone to film me showing how I use each of the programs. Leave a comment to let me know if you'd be interested in a 'iPad Pro tips for Artists & Crafters.
Stay Zenspired,
Joanne