Memories are a Blessing
Tuesday, December 2, 2014
Hi Everyone,
As the holiday season gets into full swing, I find myself thinking about people I love, and wondering what I can do to let them know how much they mean to me. I've always believed that the best gifts are those that come from the heart… and this year I am thinking of giving gifts which don't cost anything but time– I'm talking about gifts of memories and gifts of appreciation.
Sharing meaningful memories with someone who made a difference in your life is a great way to bless them. I created the piece below to encourage giving 'Memory Appreciation' gifts this holiday season. Let the people you love know that you remember and appreciate spending special times together.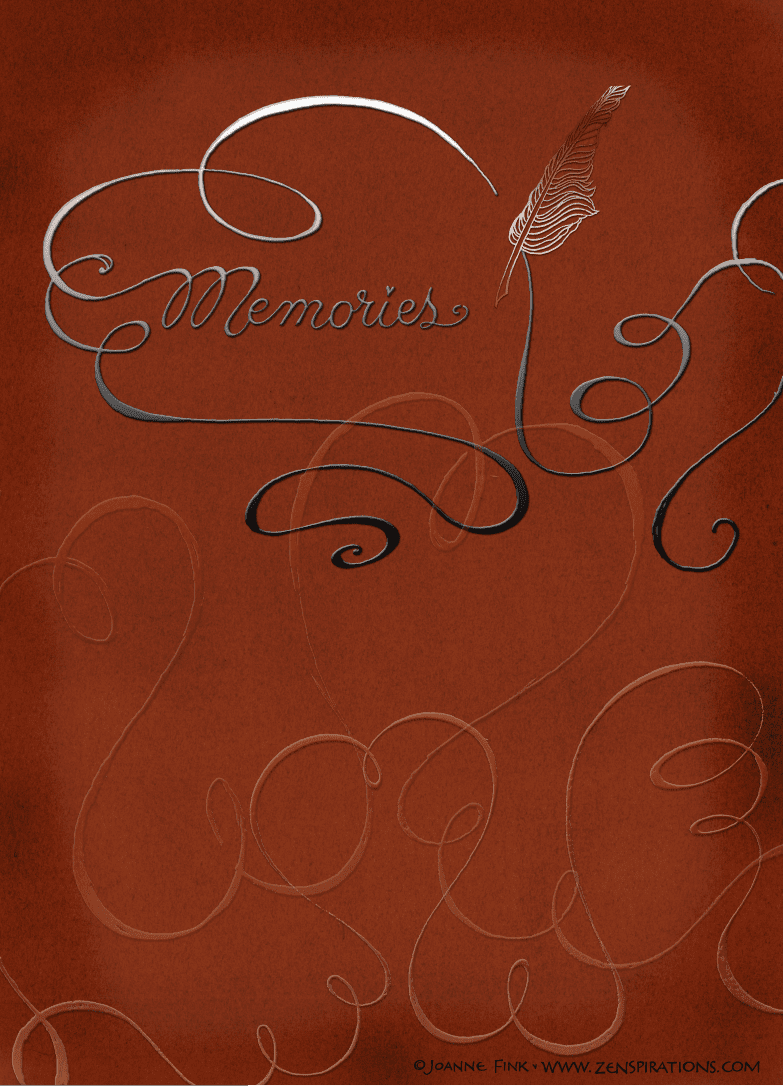 The letter that I'm writing to my Mom starts out "I'm so proud to be your daughter"… and concludes "With every passing year my love and appreciation for you grows". Just sitting down to write the letter makes me feel close to my Mom…
I'd love your thoughts on writing your own 'Memory Appreciation' letters… if you haven't had a chance to try the technique I showed in the last blog post, perhaps you can create a memory appreciation booklet to give to someone extra special. If you do I'd love to see how they turned out.
Stay Zenspired,
Joanne