Message_Mojis
Tuesday, August 28, 2018
Hi Everyone,
When I first started designing the Zenspirations® Care-Moji Stickers, I based them on the messages I post on my friends' Facebook pages. I'm really excited to share that after months in the making, I finally have a new version of the IOS Care-Moji App ready for Beta Testing! In addition to being able to text the Stickers, the new App lets you choose how to use them. You can e-mail, text, tweet or share them on a variety of social media platforms including Facebook, Instagram and Pinterest. If you have an iPhone or iPad and would like to test the App, please leave a comment letting me know, or send an e-mail to [email protected] with Care-Moji Beta Tester Volunteer in the subject.  
Beta Testers will not only get to test the App functionality, but will also get to test the new collection I've been working: Message Mojis.
In anticipation of being able to put the Care-Mojis on Facebook, I've been lettering all the things I frequently write in the comment sections of my friends' posts. Here are a few examples: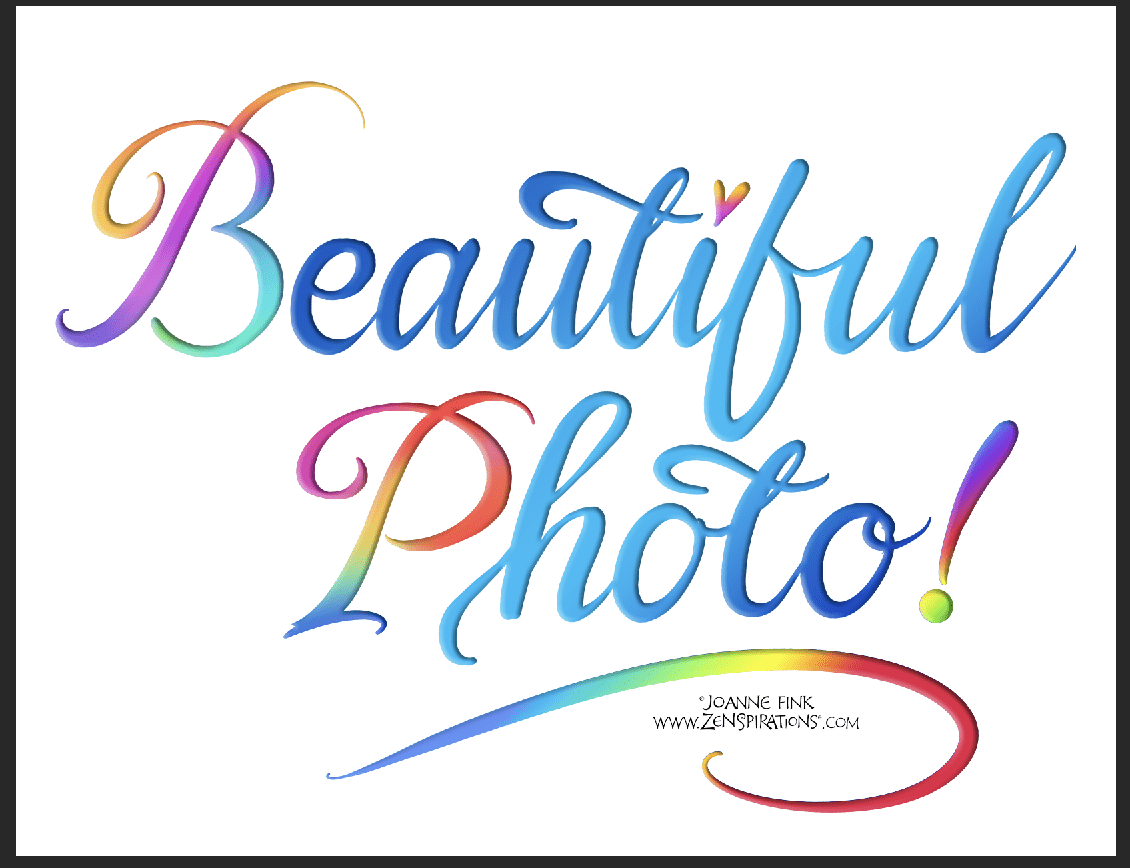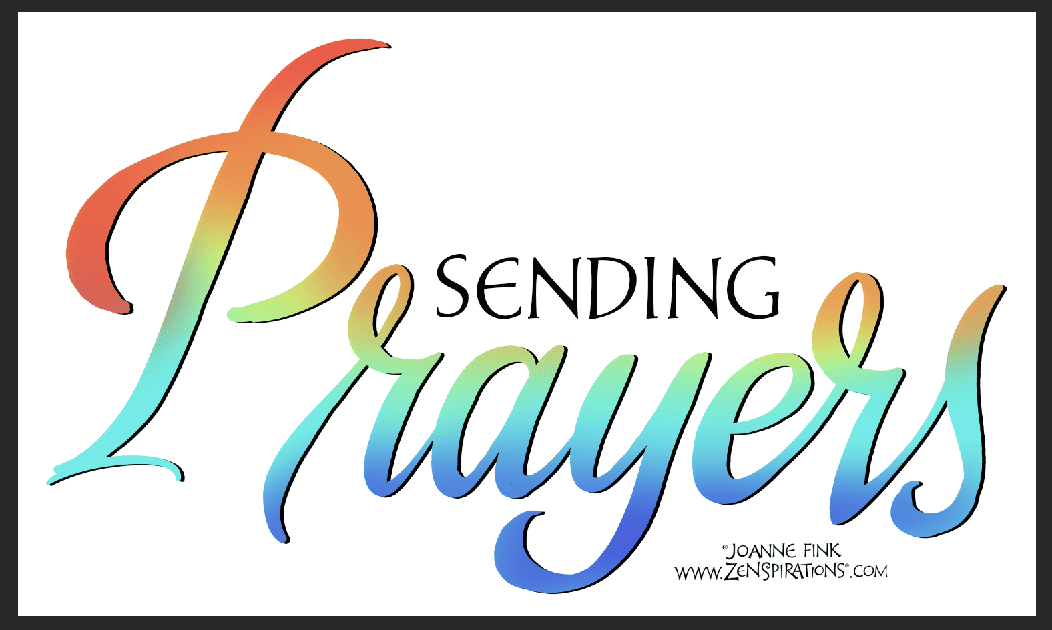 I've also taken 'Message Requests', such as Lookin' Good: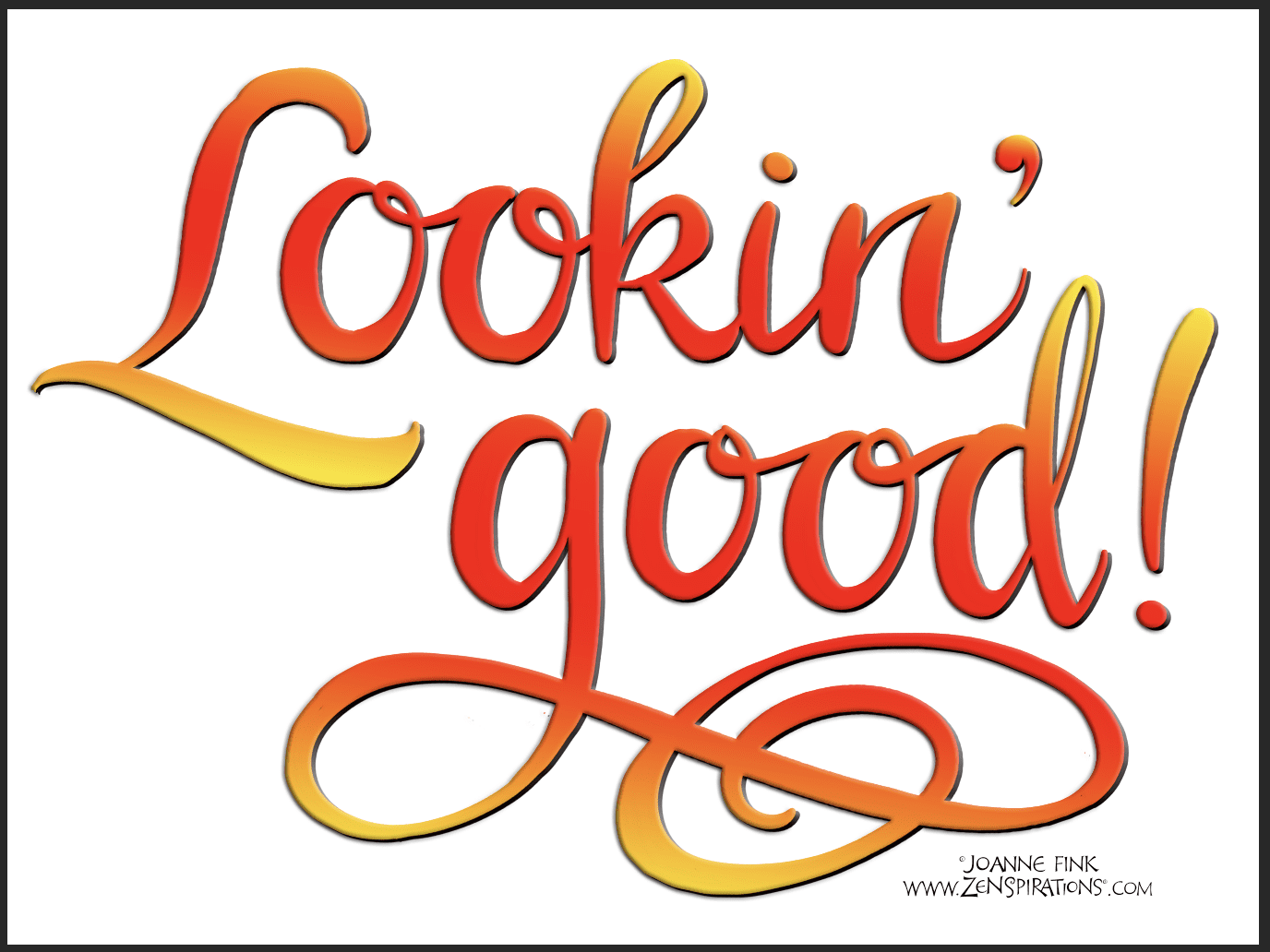 and Hysterical: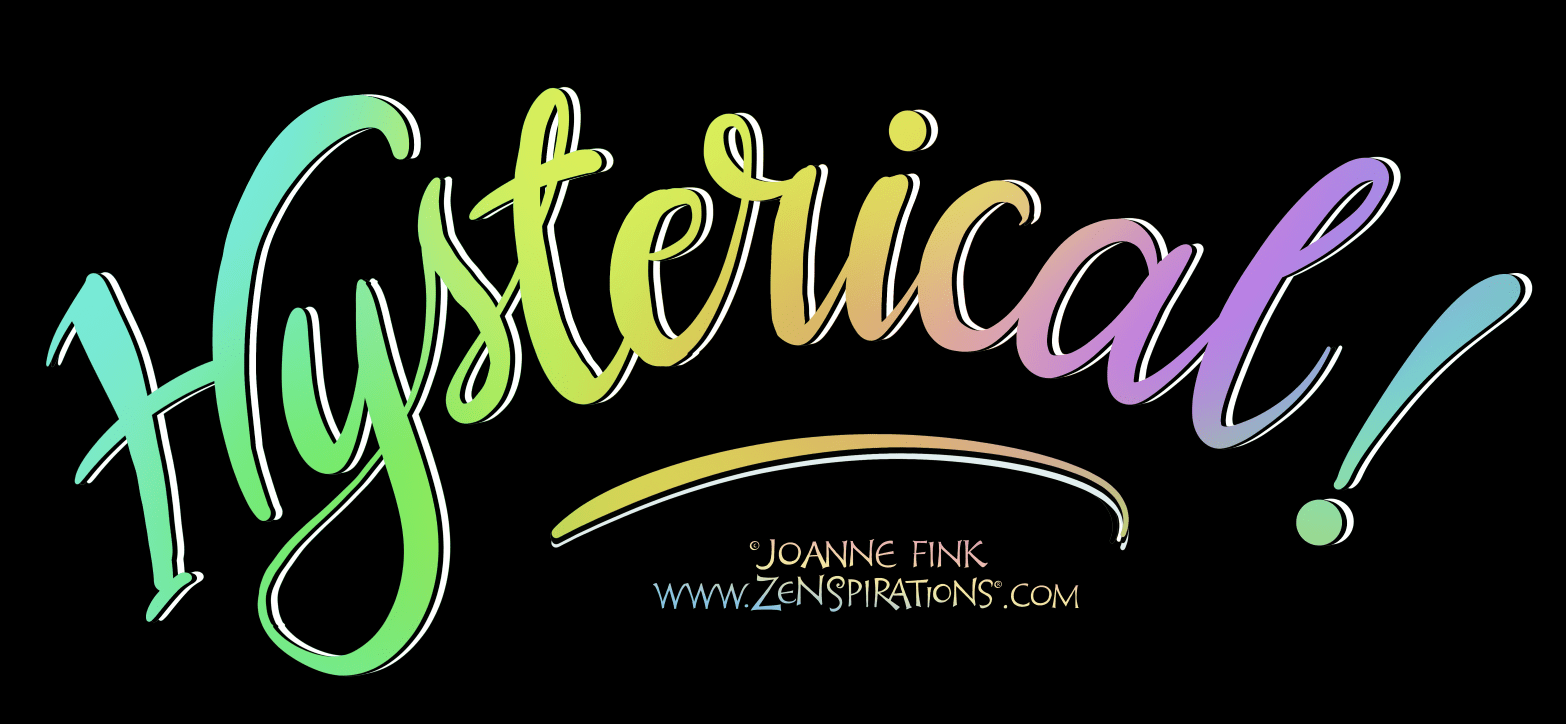 Hysterical was the first Care-Moji I lettered on a black background. I thought it looked so striking that I did a few more with black backgrounds: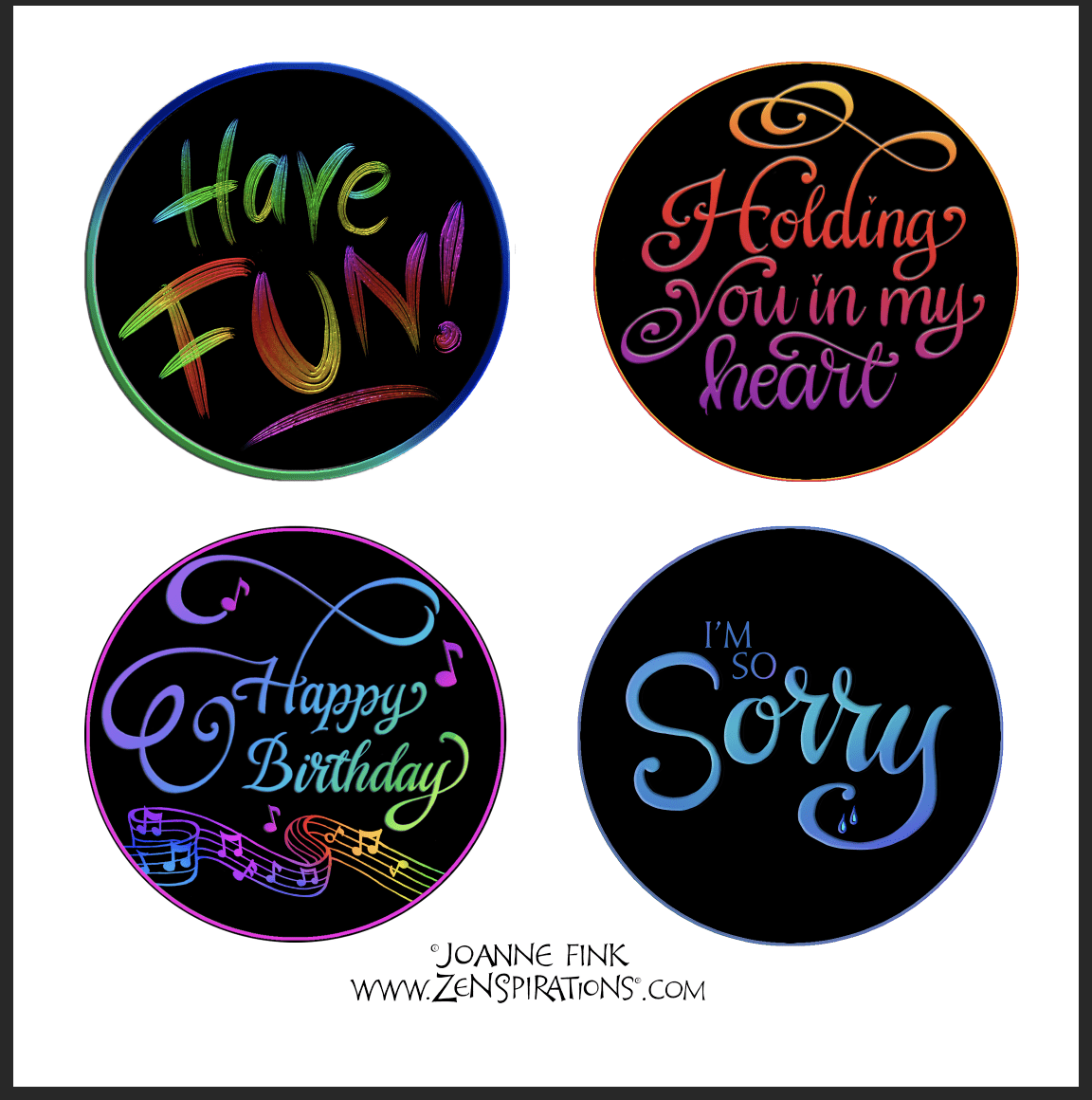 If you read last week's blog, you know that I've been having lots of fun with the iOrnament App. I used it to get the metallic effect on the Have Fun lettering.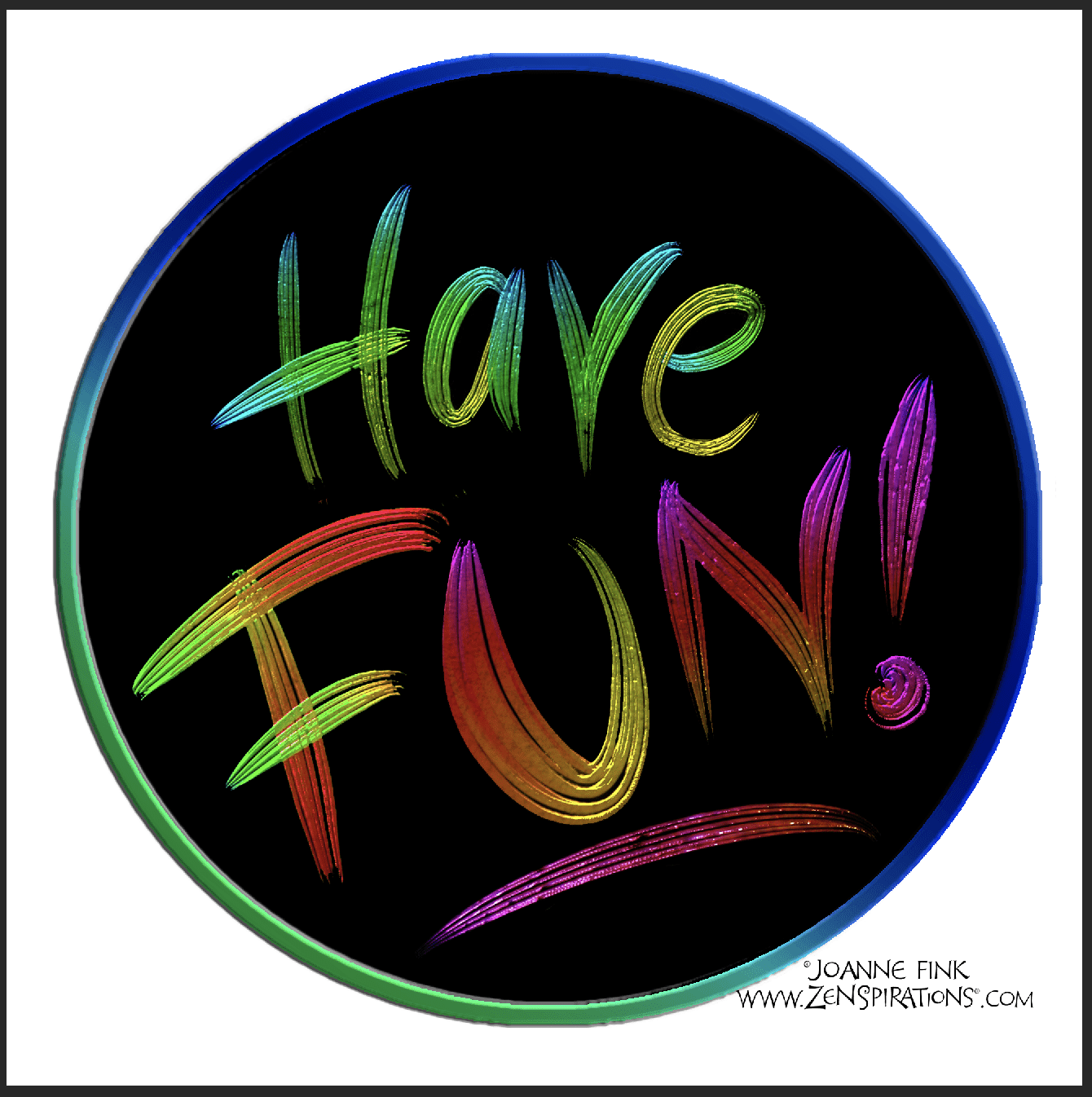 One of the things that I'll be asking the Beta Testers is to help me pick which 25 of the sticker designs below should be included in the collection when it launches. Here are the designs which will be in the Beta Test version: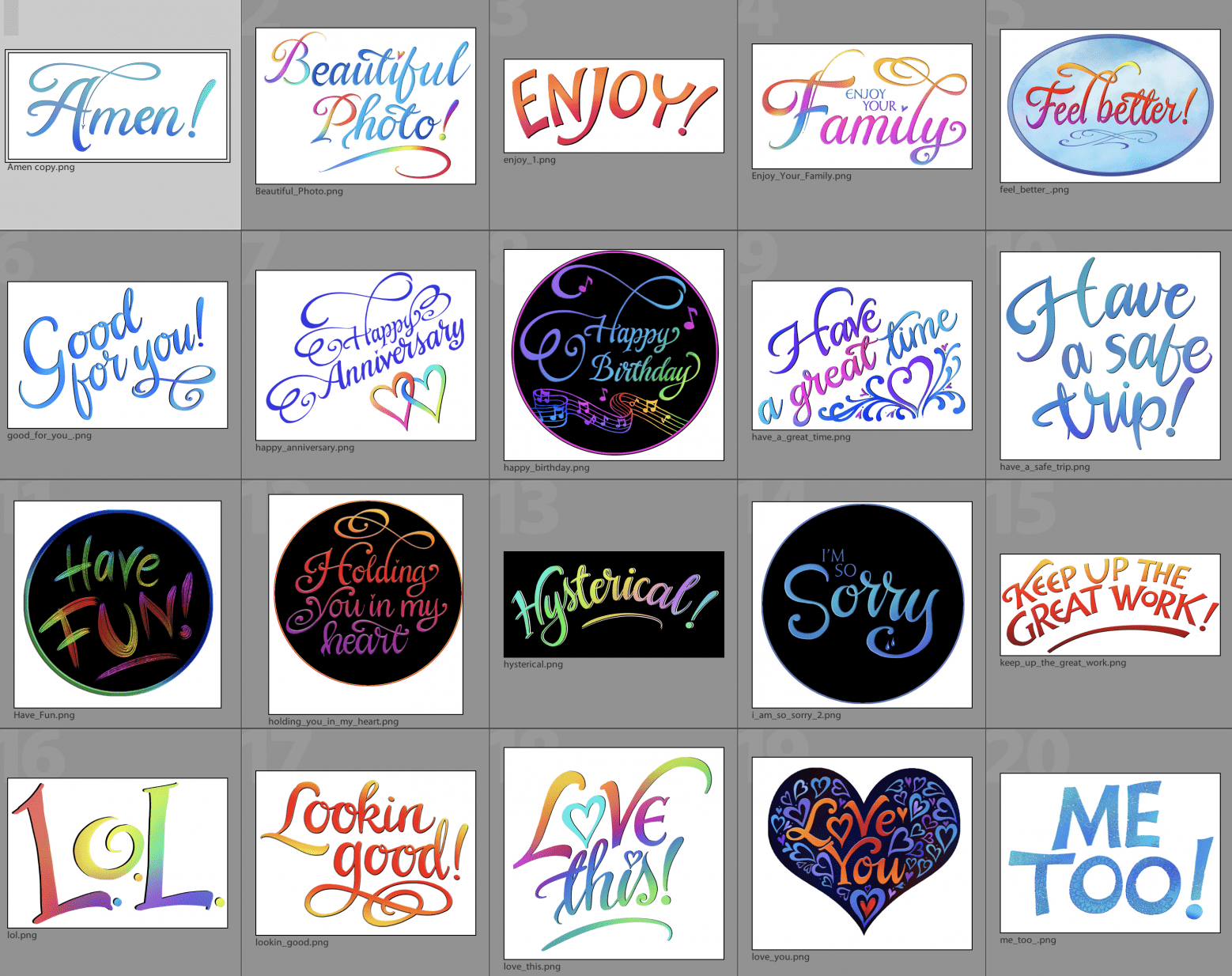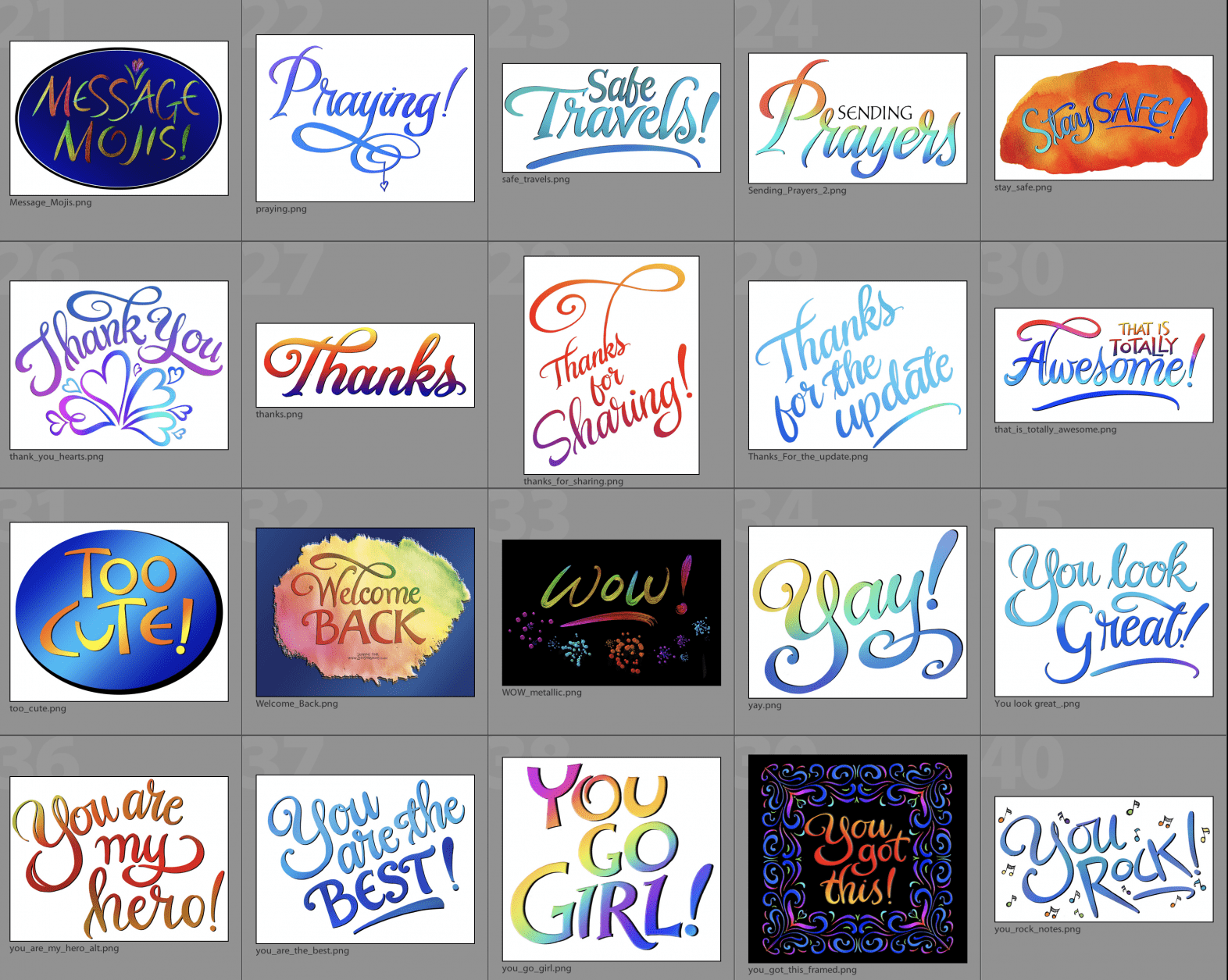 I'm open to suggestions– so if there is a message you like to write– and you think others would like it, too– leave a comment letting me know what it is, and I'll try to include it in an upcoming collection.
Before closing tonight, I wanted to reach out to those who use the Android version of the App to let you know that the Android App developer is trying to get the Android version to work as well as the iPhone one does. I know that some of you have had challenges getting the App to open on your phone, and I hope to have an update on this next month.
Stay Zenspired,
Joanne