My Prayer Journal
Tuesday, November 7, 2017
Hi Everyone,
I try to begin each day with my 'morning journaling practice'. I begin with a prayer of thanksgiving… for example, I have journaled countless variations of the sentiment below: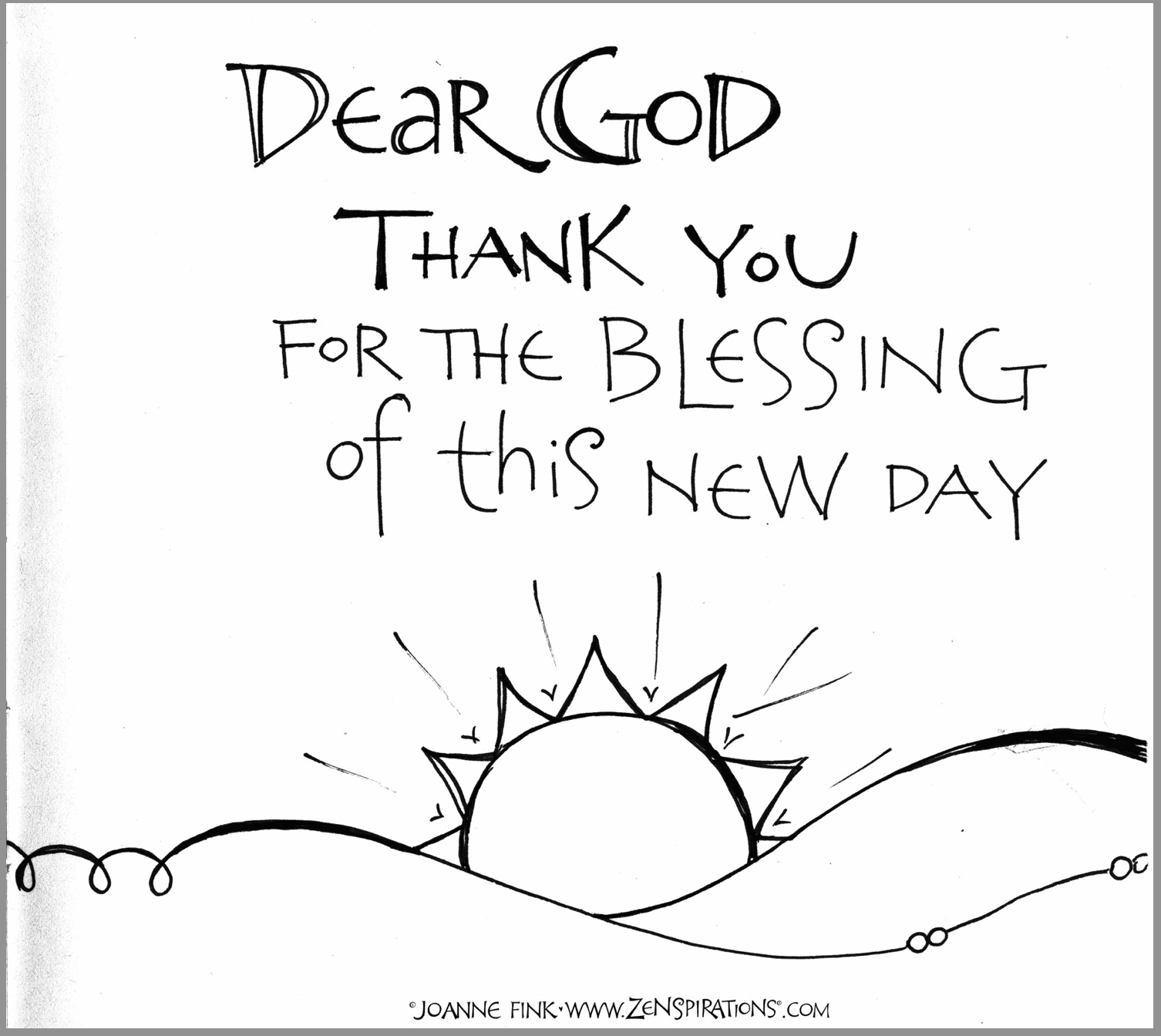 Most of my morning journals include a combination of prayers, blessings, doodles and drawings. Although I do use some of my journal pages as inspiration for greeting cards, calendars and other products, they are not meant to be beautiful… just expressions of what's in my heart. Here is a fairly recent entry: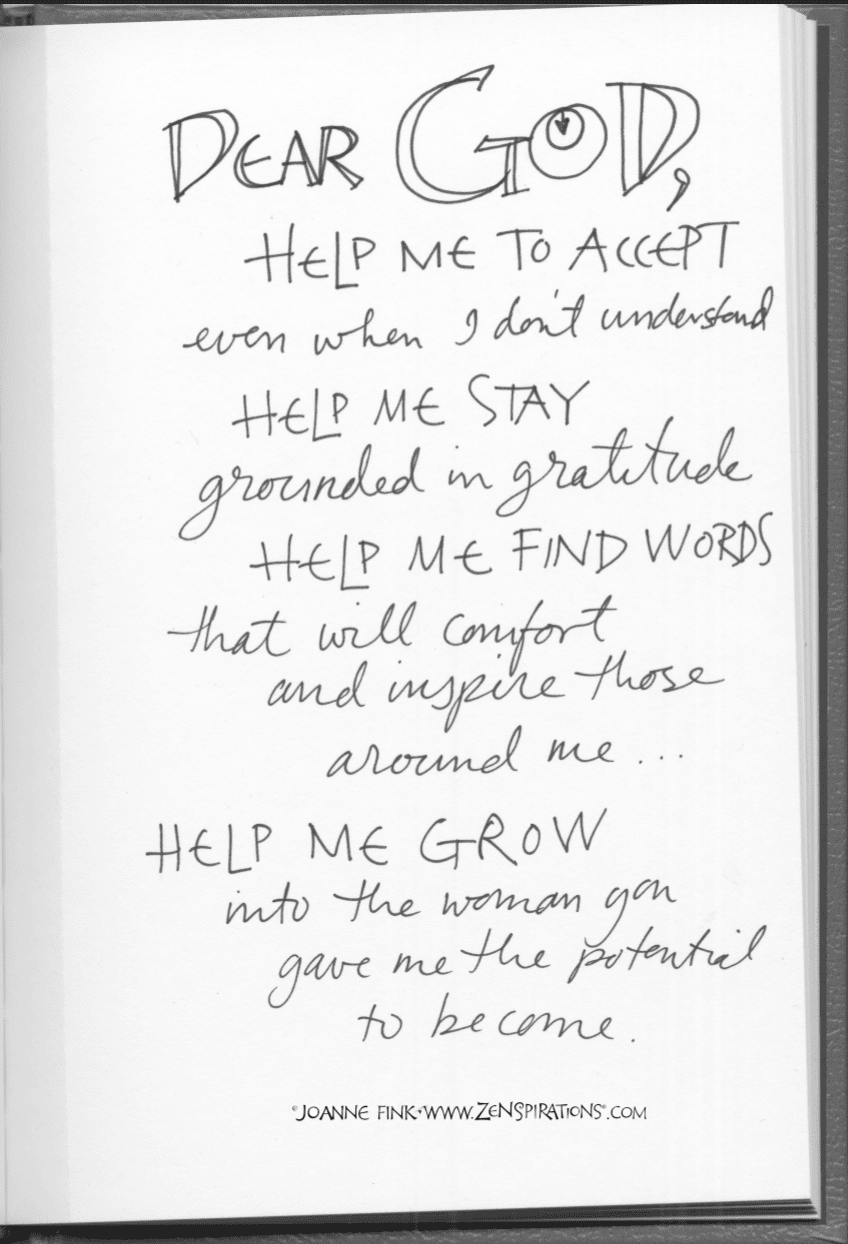 My morning journaling practice has made a big difference in my life, and I have been working on a series of guided journals which I hope will help others embrace some sort of meditative journaling practice. The themes I'm thinking about include: Blessings, Finding Connection, Good Deeds, Growing through Grief, Hope & Healing, Leaving a Lasting Legacy and Unleashing Your Creative Spirit. But the first guided journal to be published will be My Prayer Journal, which will be available in early 2018.
I wanted to share a few of the rough spreads, and as always, invite and welcome your thoughts for making this the best it can be. My Prayer Journal will have 128 pages, more than half of which will be 'Daily Prayer Pages' for people to write down what they are grateful for, and what they are praying for. Here's my latest draft: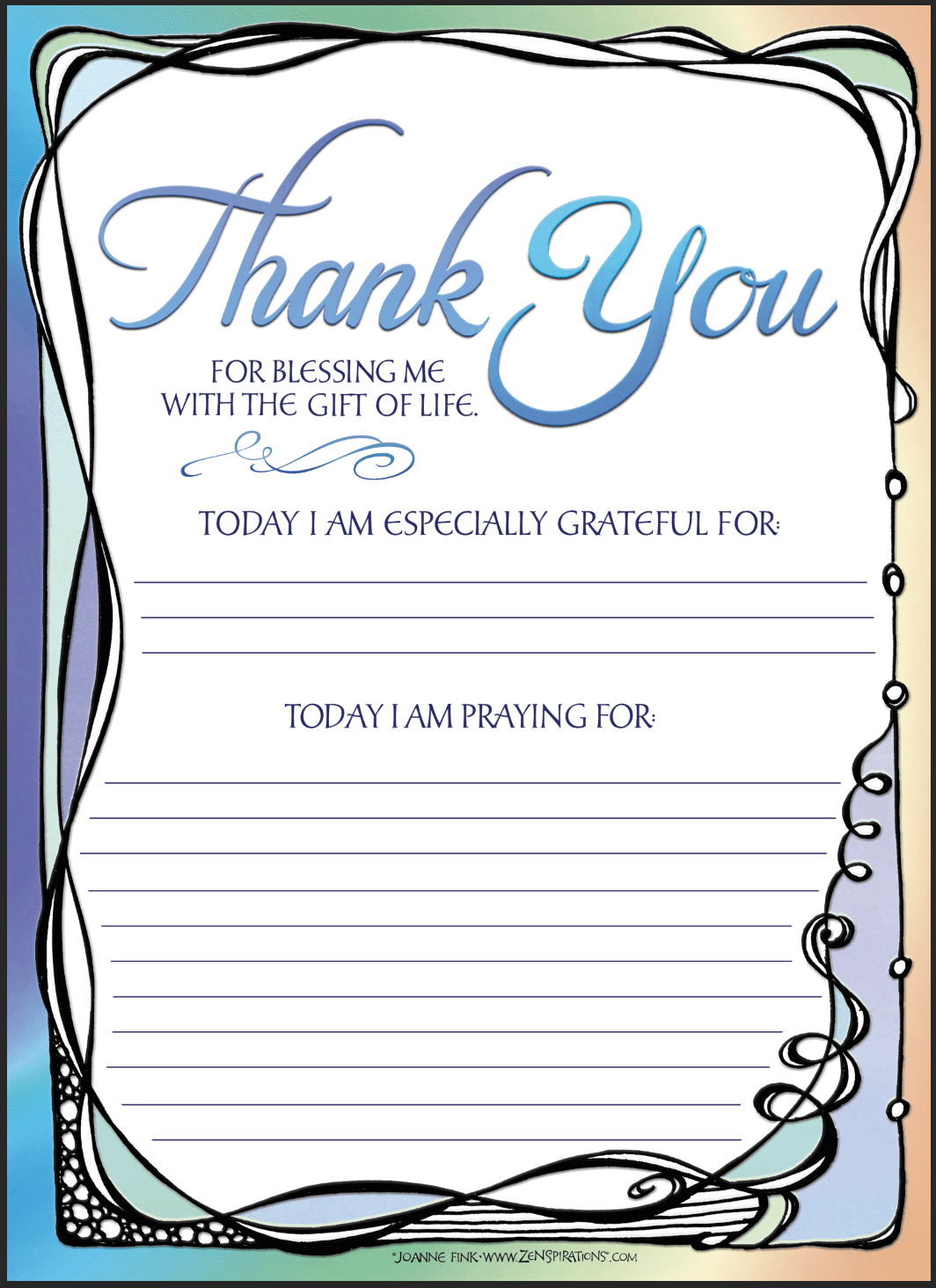 These Daily Prayer pages will paired with different things, for example a coloring page: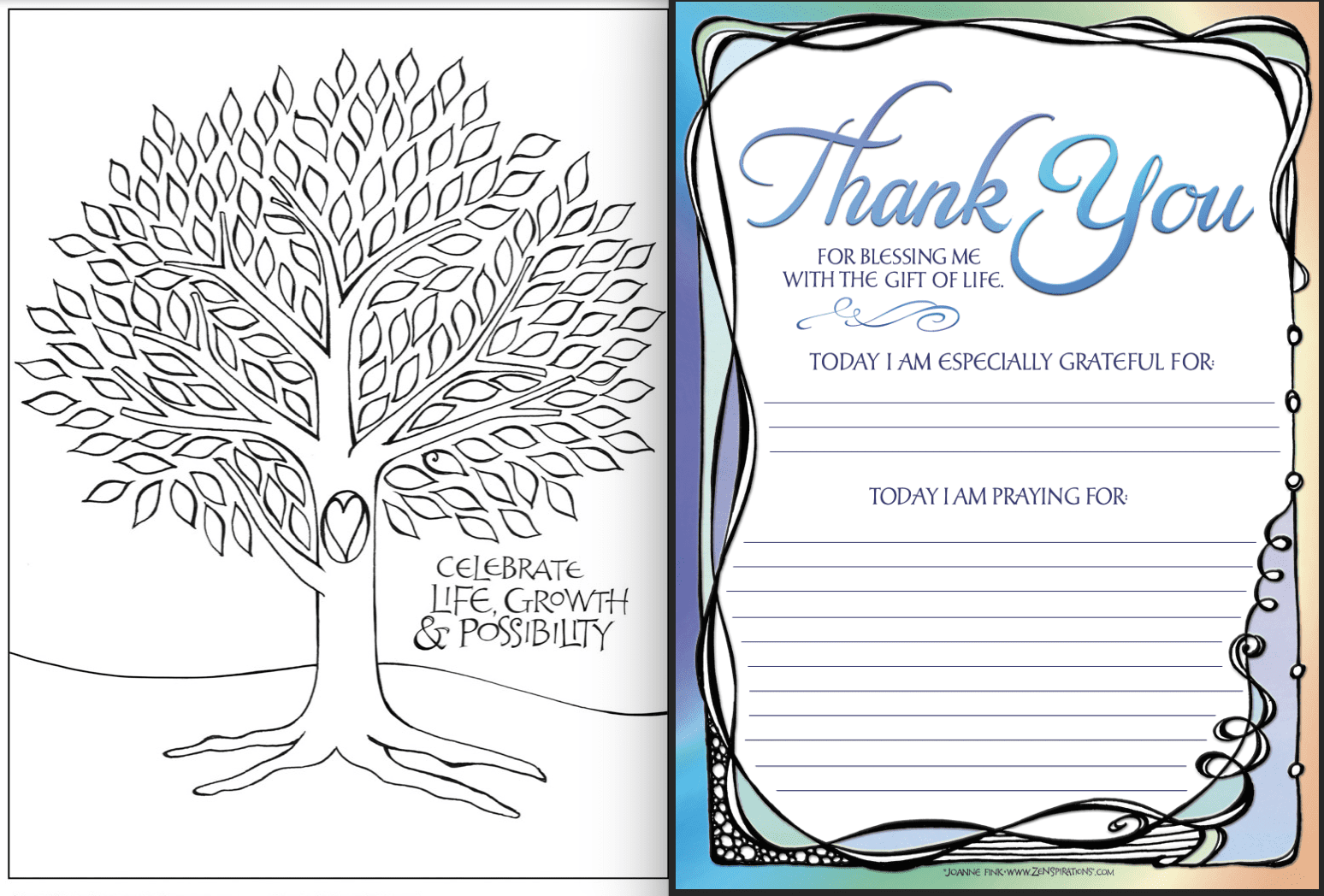 a piece of Zenspirational art: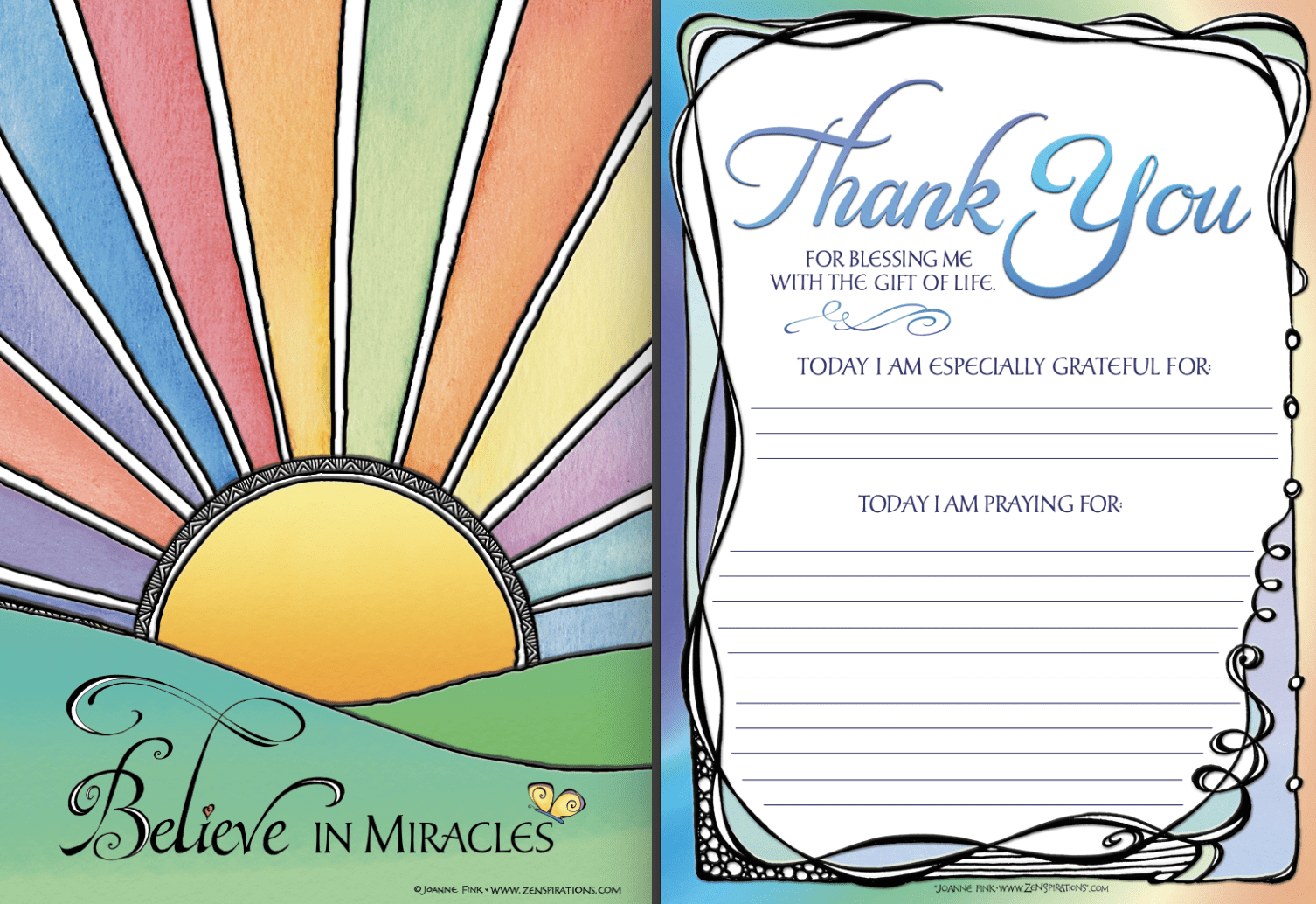 or a page which is half illustration and half lines: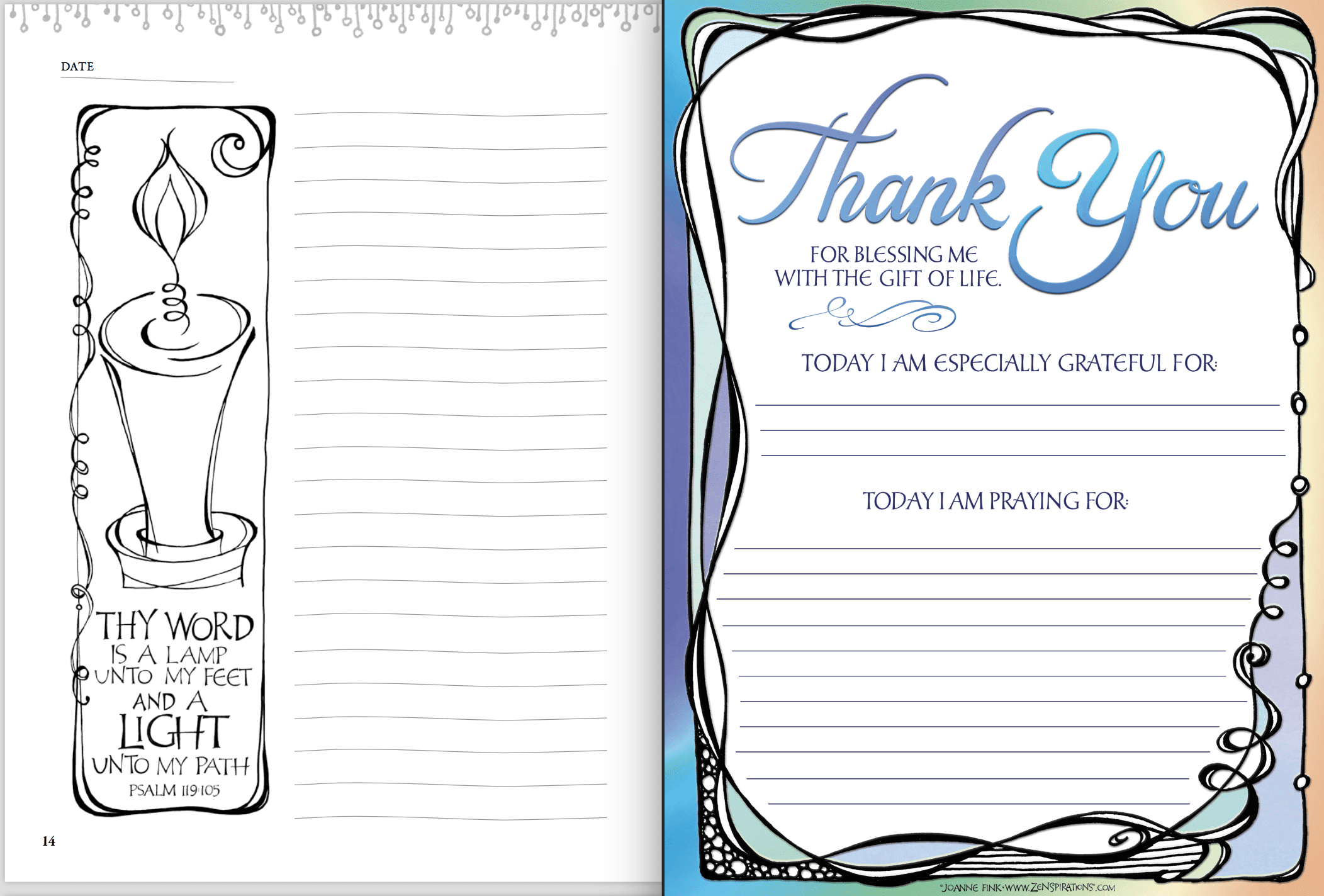 On the type of spread shown above, I'm planning to include a prompt. For example, How has God's word illuminated your path? Another example, would be the illustration below with the prompt: What is the prayer your heart is whispering?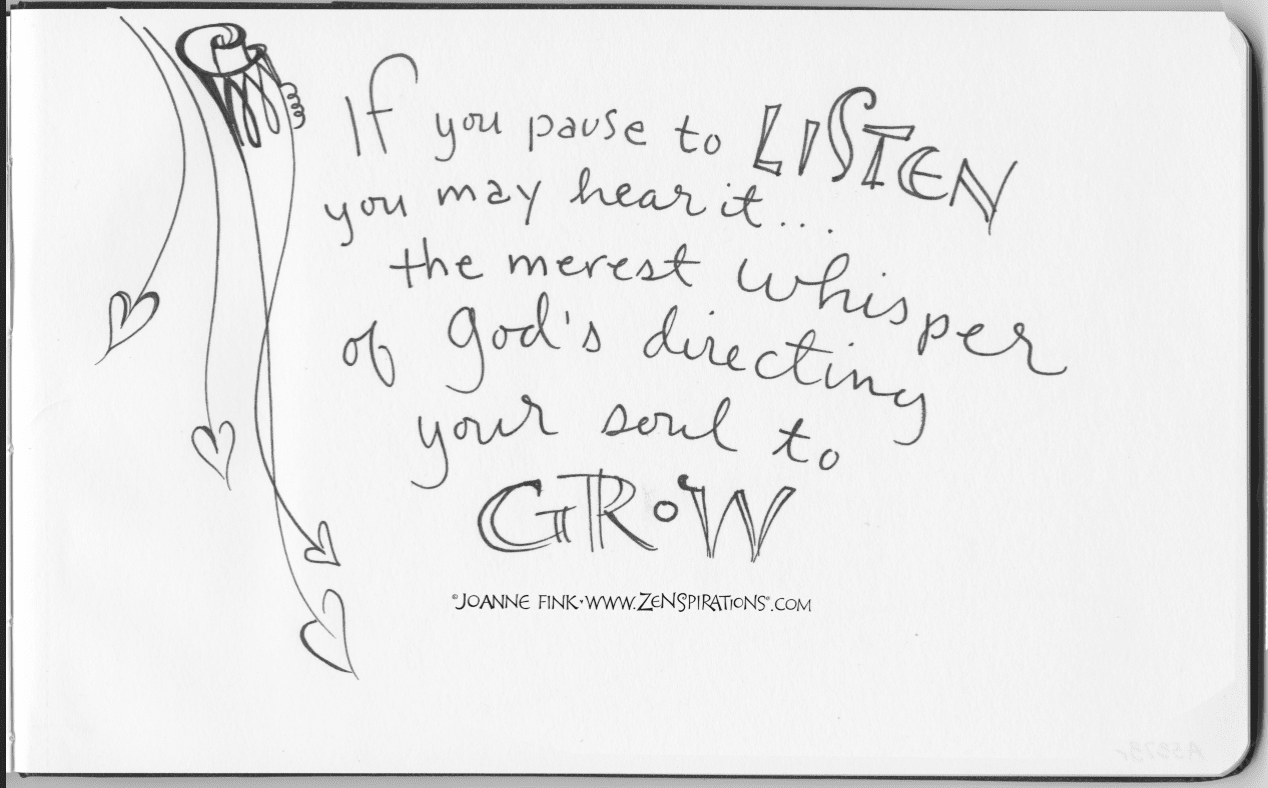 I am really excited about this project, and would appreciate your answering a few questions. As an incentive, I will send a copy of My Prayer Journal once it is published to a randomly selected name drawn from those who leave a comment answering the following questions:
1. Have you ever journaled?
2. Are you interested in guided journaling?
3. On the daily prayer pages, what prompts would you like me to include:
a. Today I am especially grateful for:
b. Today I am praying for?
c. Other: ____________________
4. How many lines do you think I should leave after each prompt?
5. In addition to the daily prayer pages, would you prefer already finished art pages, pages that you can color yourself, or some of each?
6. Would you like the hand-lettered text to be inspirational, scripture, sample prayers, or something else?
Thanks, as always, for your input!
Stay Zenspired,
Joanne