Only 3 More Days!!!
Tuesday, October 28, 2014
Hi Everyone,
October has been an exciting month for me– I launched my first-ever Kickstarter, and have been overwhelmed by the outpouring of support for the project. I feel a little bit like Sally Field must have felt the night she won her second Oscar — "You like me! You really like me!"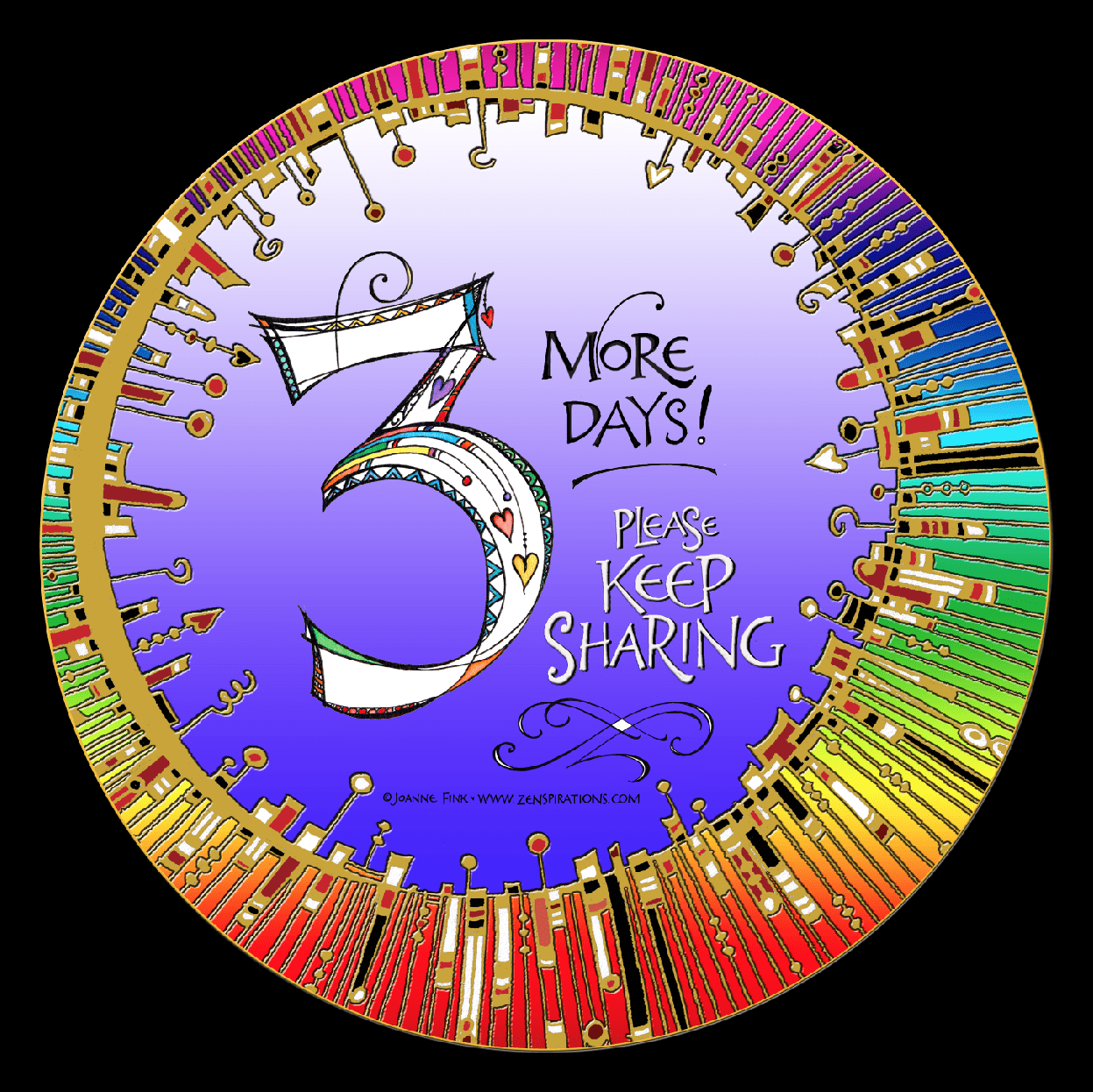 What's really important to me is that there are at least 351 people who like– and believe in– When You Lose Someone You Love– the book that I'm about to self-publish. Having a community of people who care about this project is AWESOME!!! My 'Kickstarter Community' has not only made a profound difference in my world, but is helping me make a difference for others who have lost a loved one.
I'm thrilled that the Kickstarter has been successfully funded, and that I'll be able to send the book off to the printer next month… but I'm hoping you will take a few minutes today to help me get more people interested in the project before the Kickstarter ends on Friday, October 31st (at midnight EDT). One of the reasons I'd like to get more people involved, is because I'll be donating a small portion of the book sales to the Modern Widows Club, a wonderful organization that has made a big difference in my life. The more books that are pre-ordered on Kickstarter, the more I'll be able to contribute.
For those of you who are already backers and believers, THANK YOU!!! If you haven't had a chance to look at my Kickstarter and watch the 3 1/2 minute video, here is the link: http://bit.ly/losesomeone.
Please keep telling people about the project– you can send an e-mail to your friends, or post on your favorite forms of social media (i.e. Facebook, LinkedIn, Pinterest, Twitter, Instagram)–with less than three days left, the more sharing, the better!
With gratitude…
Stay Zenspired,
Joanne