Open Your Heart to Possibility
Tuesday, January 26, 2016
Hi Everyone,
Before I started Zenspirations® in 2009, I spent most of my career in the greeting card industry. So as February approaches, I naturally start thinking about Valentine's Day (the second largest card sending occasion in the United States!), and the underlying message of the holiday—L*O*V*E. Love is as essential to our well-being as the air we breathe and the food we eat. Everybody wants to be loved… but to me, love is not just a feeling, it's an intangible force that surrounds and uplifts us.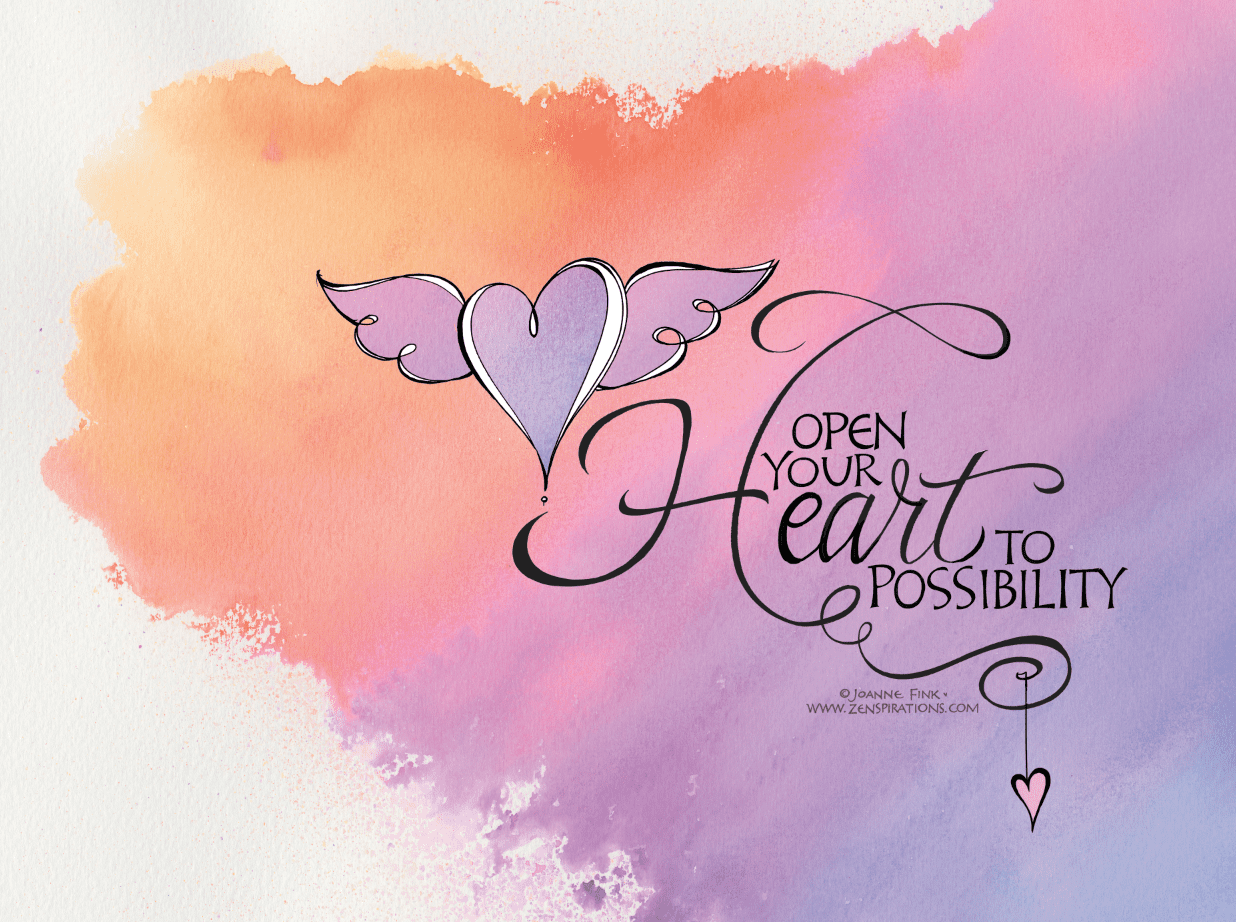 When you open your heart to possibility and look through the eyes of love, you'll see potential instead of limitations; competence instead of mediocrity; hope instead of indifference; radiant beauty instead of imperfection. Look with love, and you'll see past someone's character flaws to the spark of holiness inside their soul.
Let love envelop you… Let love flow through you… Let love connect you… Let love make you whole.
There is a light inside each of us; when we are able to reach out to others in love, that light shines more brightly. Today, let the love in your heart shine forth in all the brilliant colors of the rainbow.
Yesterday I polled members of the Zenspirations® Create, Color, Pattern, Play FB Group, and asked what kind of free download everyone would like for Valentine's Day. Of the 129 responses, the majority requested a card with an inspirational saying about love… so here it is!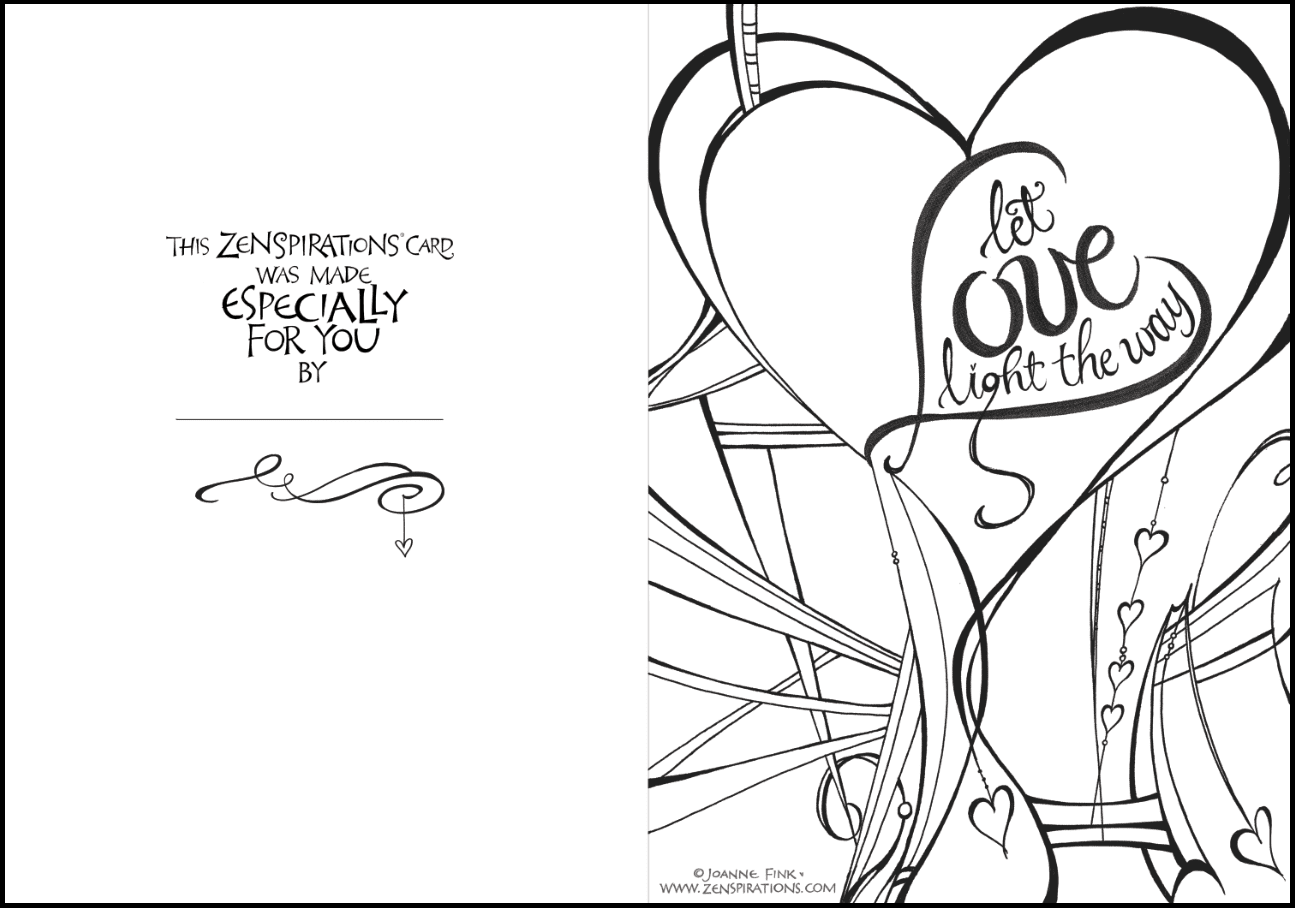 Click here to download Let Love Light the Way.
I also created a coloring sheet for those who prefer the larger format. I designed it so you could write your own text if you want– and I can't wait to see what you all create!
Click here to download the LOVE Coloring Page.
As usual, I've made folders in the FB group where you can post your finished designs. Here is the link: https://www.facebook.com/groups/1471158256528576/.  As an incentive to share what you do, I am offering to make a name-sign for you or someone you love. You can pick the style: Dangle Monograms or Brush Lettering. I will draw two winners at random: one from those who post in the Facebook group, and one from those who leave a comment on this week's blog. (Yes, you can do both). For every design you post– or comment you leave– by midnight on Friday, February 5th, you will be entered into a random drawing to win. If you post one design, you'll have one chance to win; if you post five designs, you'll have five chances to win. I will pick a second winner from everyone who leaves a comment on the blog this week (only one comment from each person will be counted). So if you would like a chance at winning a name-sign, leave a comment and/or post your finished designs.
Wishing you a week filled with laughter, love and light…
Stay Zenspired,
Joanne