Reflect & Renew
Tuesday, March 31, 2015
Hi Everyone,
As a faith-based artist, few things give me greater pleasure than creating designs to celebrate religious holidays. This week, I wanted to share some of the Easter and Passover designs I have been working on.
I was honored when our local Jewish newspaper, The Heritage, asked if they could feature one of my images on the cover of their Passover issue. I sent them several options, and this is the design they chose: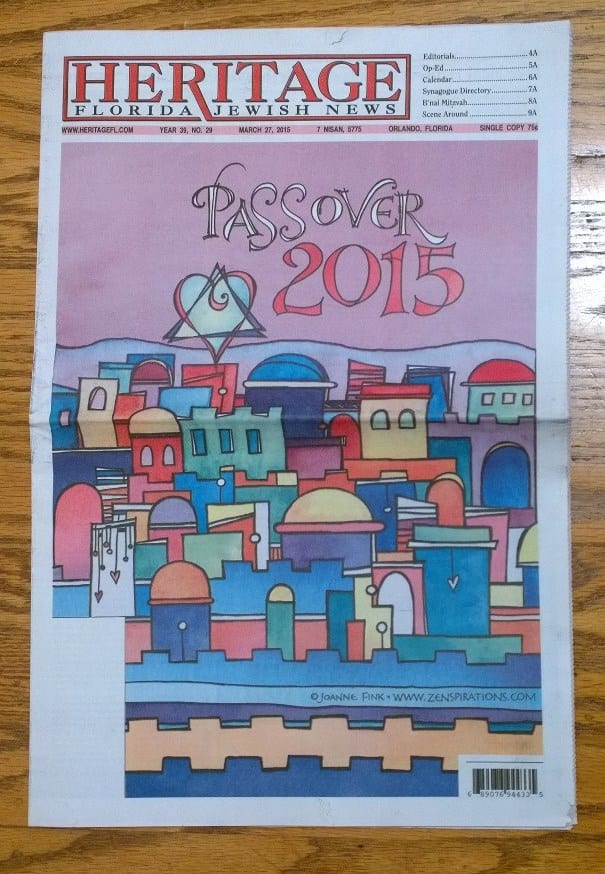 Jerusalem is an appropriate theme for Passover because the Hagaddah (Passover Prayerbook) ends with the line "Next Year in Jerusalem". Here is a close up of the design: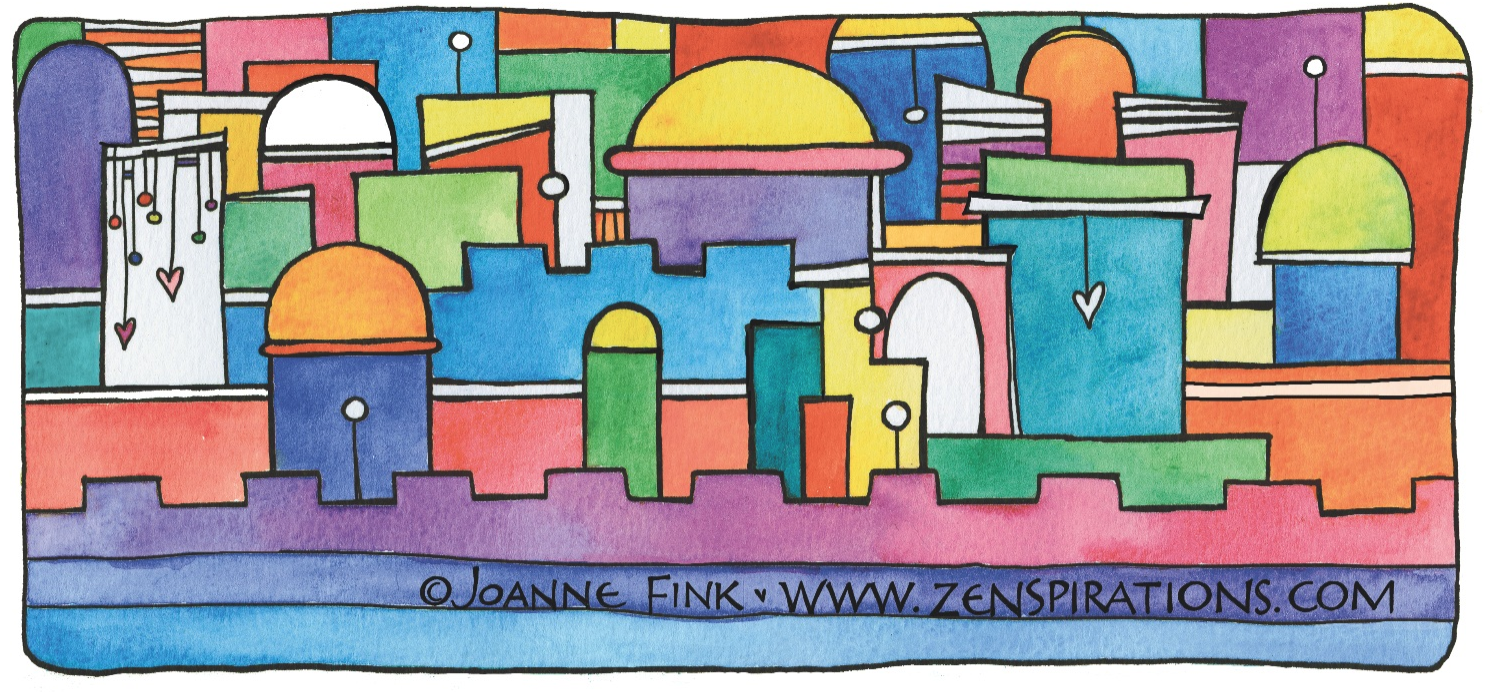 Another theme which truly expresses Passover to me is the Exodus, when God parts the Red Sea. I combined the parting of the sea with the Jerusalem scene in the design below.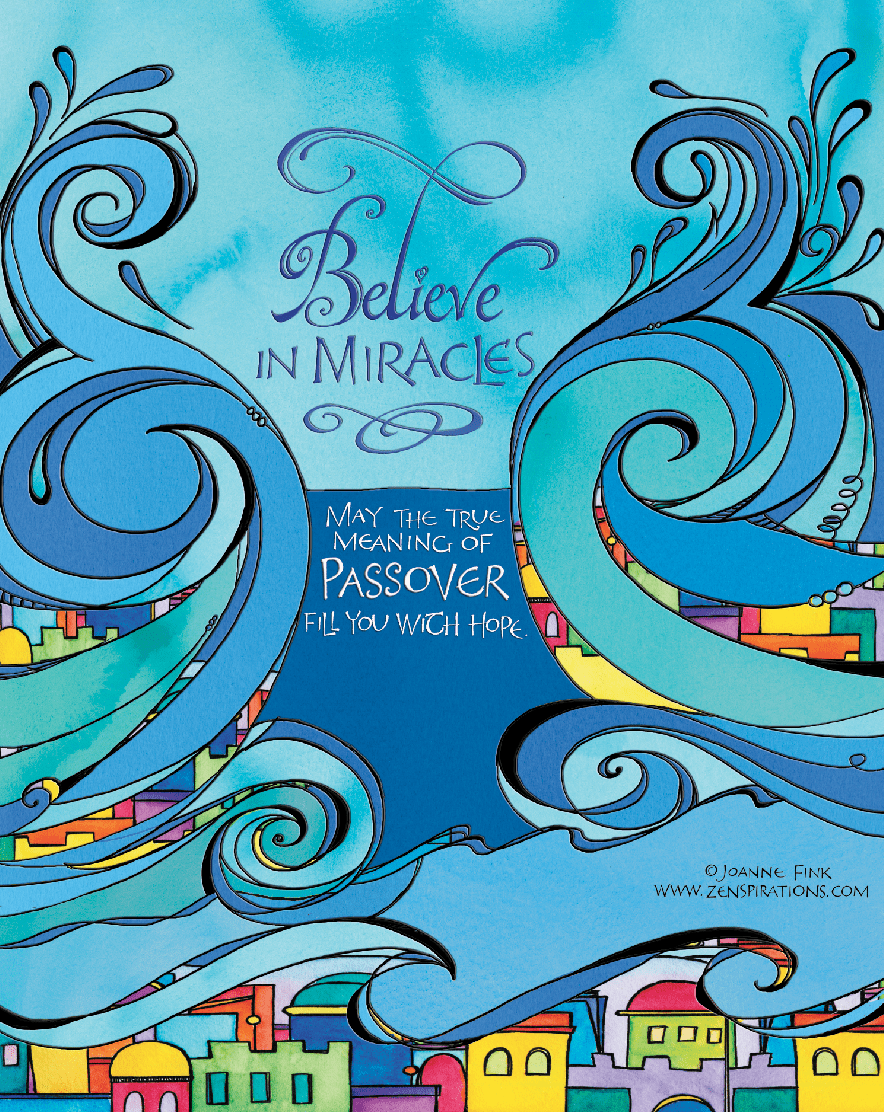 For Easter, I've been working on a series of crosses with the text "He Is Risen". The design below was originally created as a greeting card.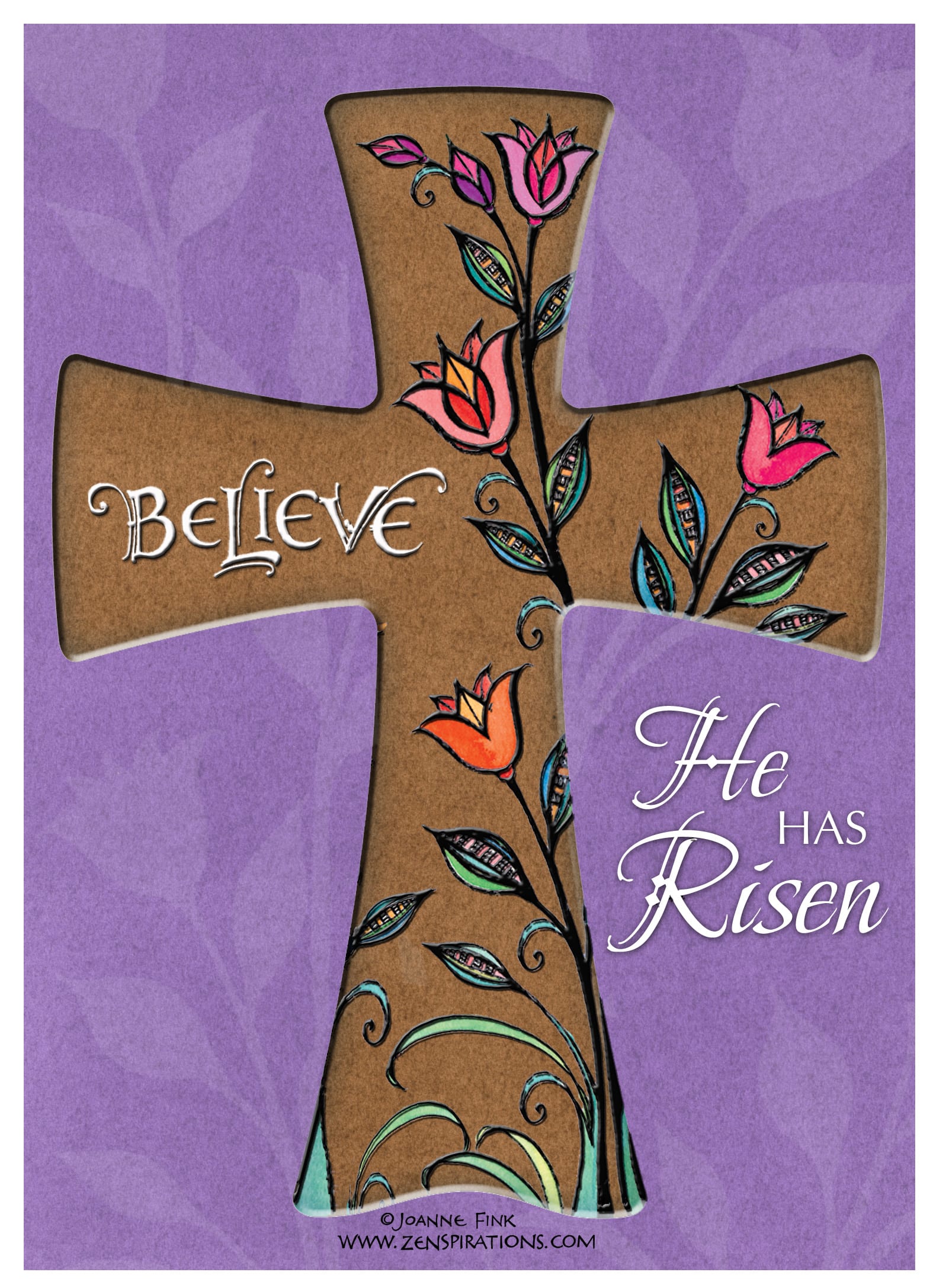 I like the tone-on-tone background, and the way I was able to write the word Believe on the cross, but since I love dangling, I also wanted to experiment with a Zenspirations® Dangle Design cross. Below is my Dangle Cross in progress.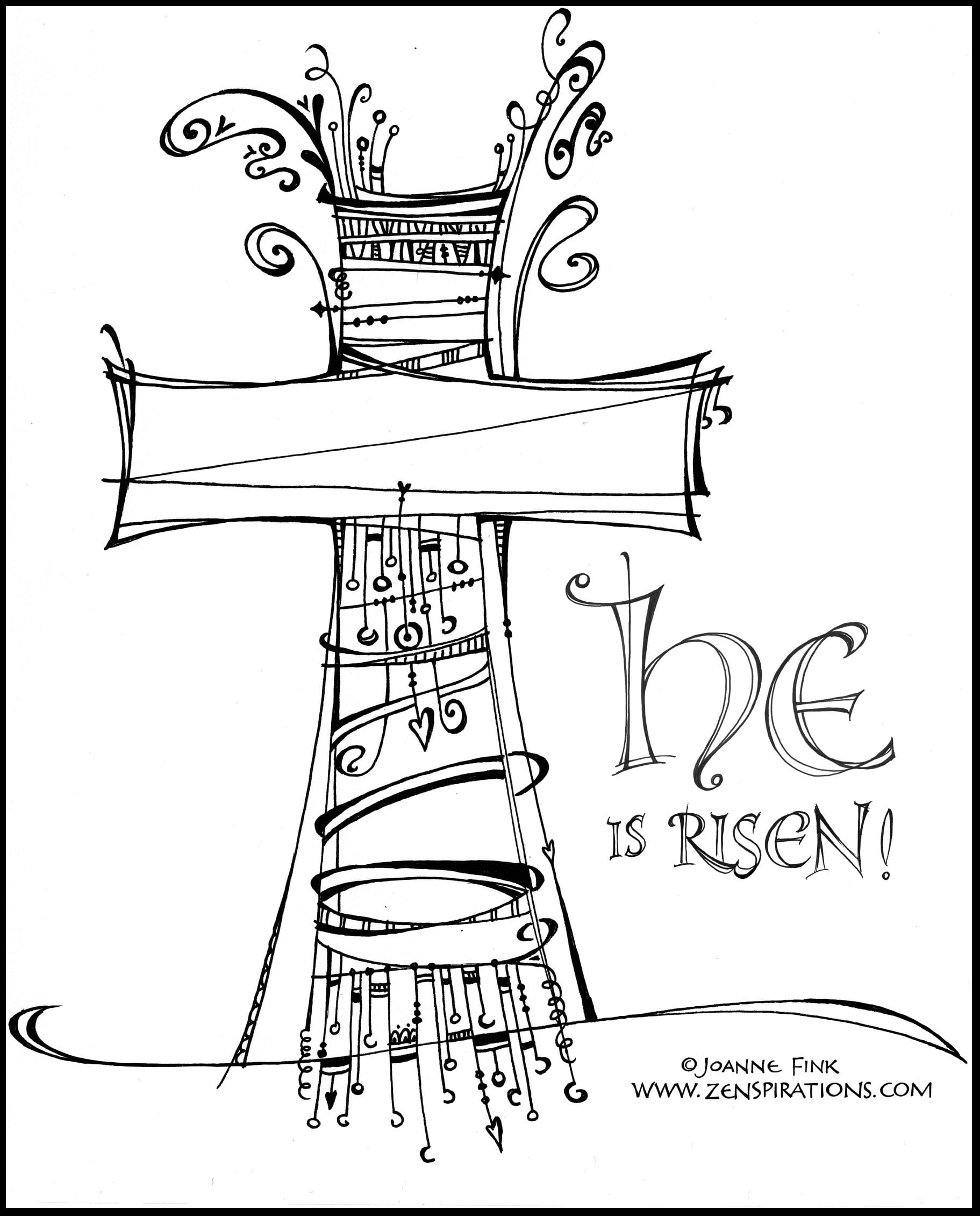 I'm not sure if I'll letter Believe in this one, too, or leave the center blank. As always, I'd value your opinion– please leave a comment to let me know what you think. I'm open to using a different word if you have an alternate suggestion.
Since many churches hold sunrise services as a way of recognizing that by sunrise on Easter mornning Jesus no longer lay in his tomb, I wanted to try a design which incorporated a sunrise… the piece below is just a sketch, but I think it is detailed enough for the concept to come across.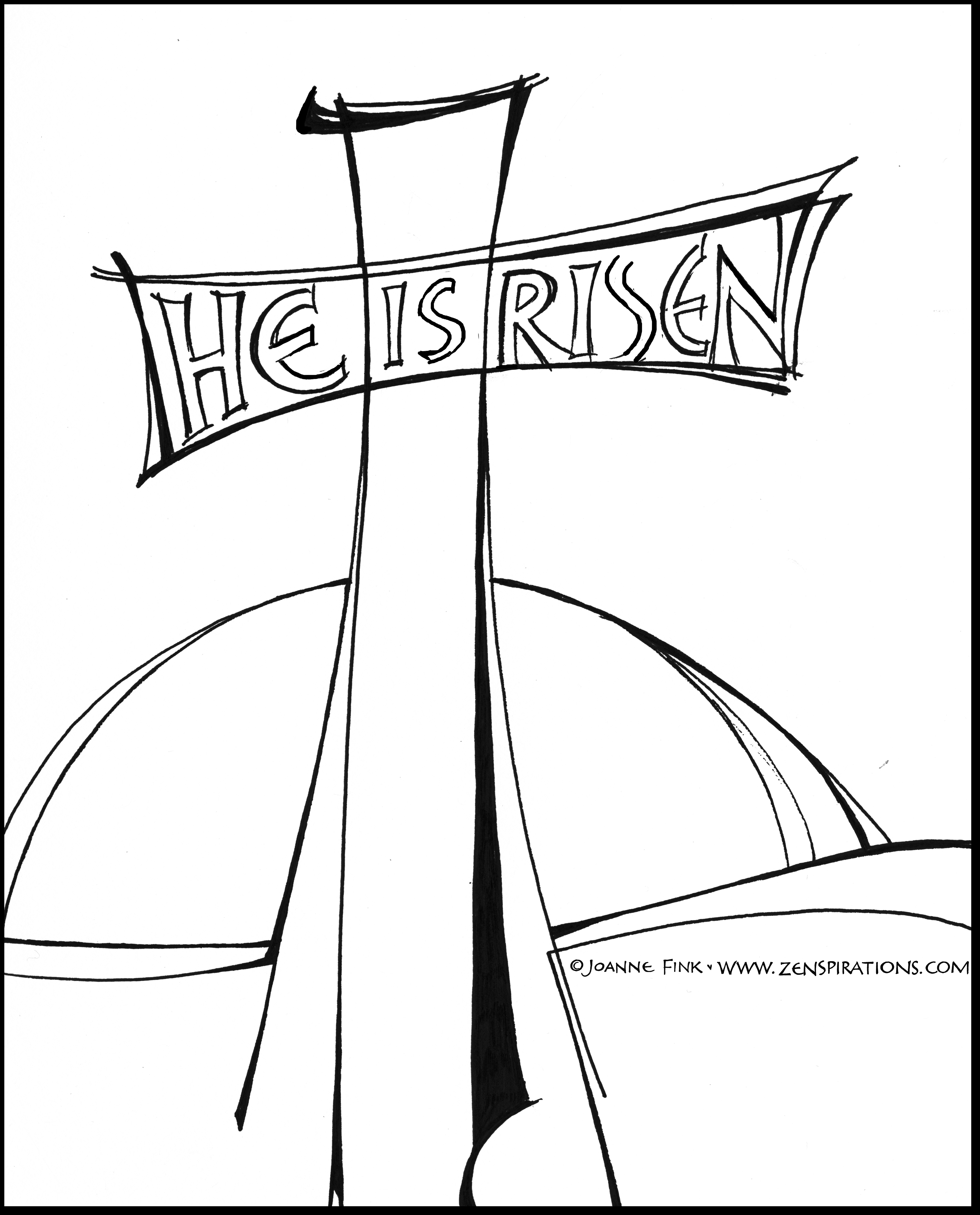 One of the things that both Passover and Easter allow us to do is to take time to reflect, to savor, and to renew ourselves spiritually as we embrace the true meaning of the holidays. Both holidays are celebrated with festivities, food, friends and family… but there are many people who don't have friends and family nearby, and face spending their holiday alone. I know first-hand that holidays are especially hard when you've recently lost a loved one, and wanted to reach out to you– my wonderful Zenspirations blog readers– with a special request. If you are hosting a Passover Seder or an Easter Dinner, would you please consider inviting someone who may not have anyplace to go to celebrate the holiday with you? Reaching out to others can make a huge difference in their lives– and in yours.
Wishing you and your family joyous holidays; may they be filled with hope and happiness, laughter, light and love.
Stay Zenspired,
Joanne