Seek, Savor, Sanctify
Tuesday, January 27, 2015
Hi Everyone,
The beginning of every year is a good time to do some soul-searching, and I have come to the conclusion that rather than trying to DO more, I'm better off when I do less, but am more MINDFUL. When I take time to connect with those I love, make time to create (which keeps me whole), and try to break myself of the habit of filling every moment of every day with busy-ness.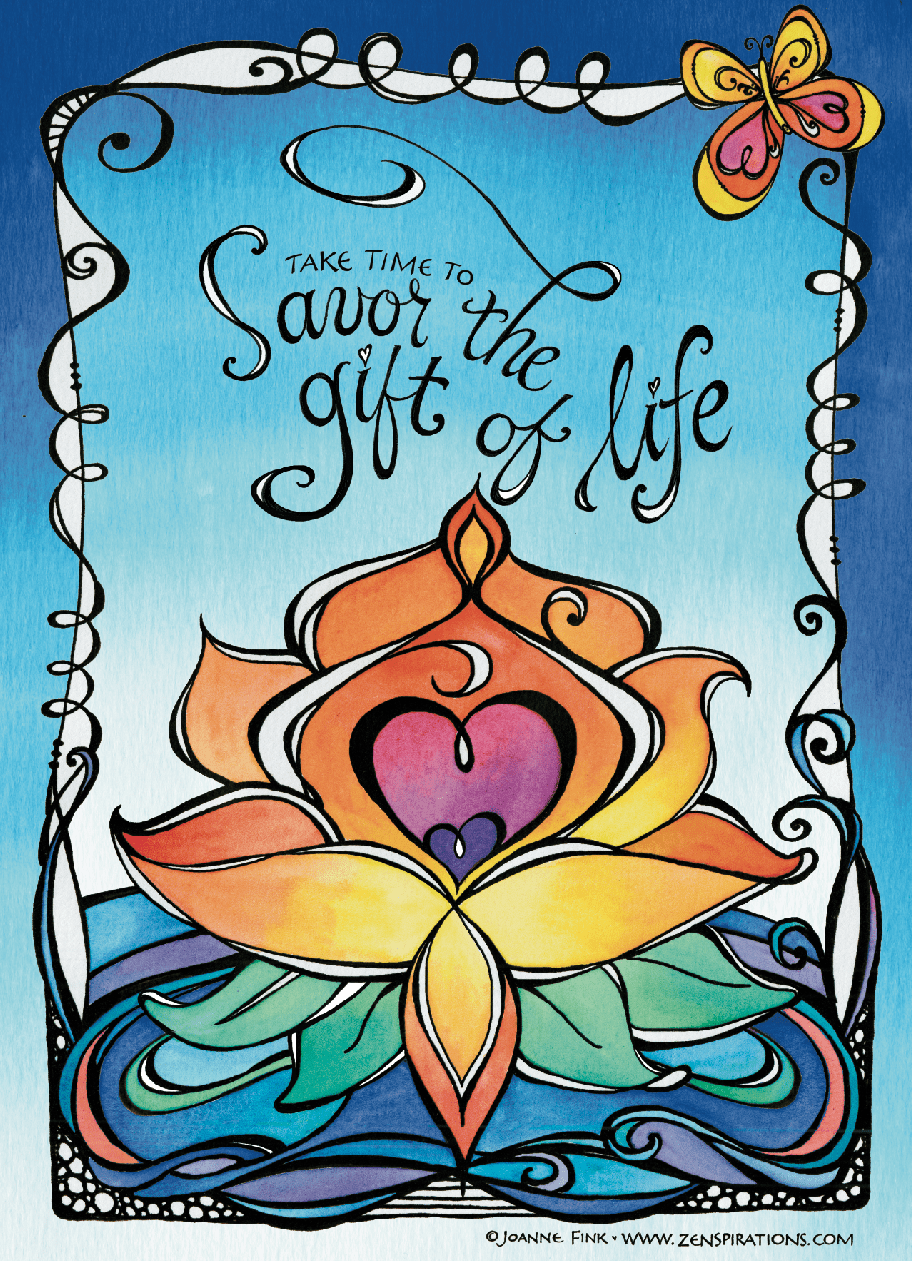 Often, in my attempts to get things done, I forget to slow down enough to Seek, Savor and Sanctify, which is something I hope to rectify this year. I'm also trying to answer the question:
"If life is a gift, who or what are you giving yours to?"
Have you thought about this? If so, please leave a comment letting me know what is in your heart.
Stay Zenspired,
Joanne