Sharing our Dreams
Tuesday, January 20, 2015
Hi Everyone,
Every year on Martin Luther King Jr. Day, I try to listen to the famous "I have a Dream" speech Dr. King gave in 1963– the year before he won the Nobel Peace Prize. I have always admired Dr. King's commitment to equality, freedom and justice. One of my favorite quotes from his speech is "I have a dream that my four little children will one day live in a nation where they will not be judged by the color of their skin but by the content of their character." Wow!
Throughout my life I have had many dreams… some have become reality, others have been replaced by new dreams. I've come to the conclusion that what you dream is not nearly as important as the fact that you have a dream. Dreams give us purpose; they keep us interested, passionate and connected. I believe dreams are essential to living a meaningful life.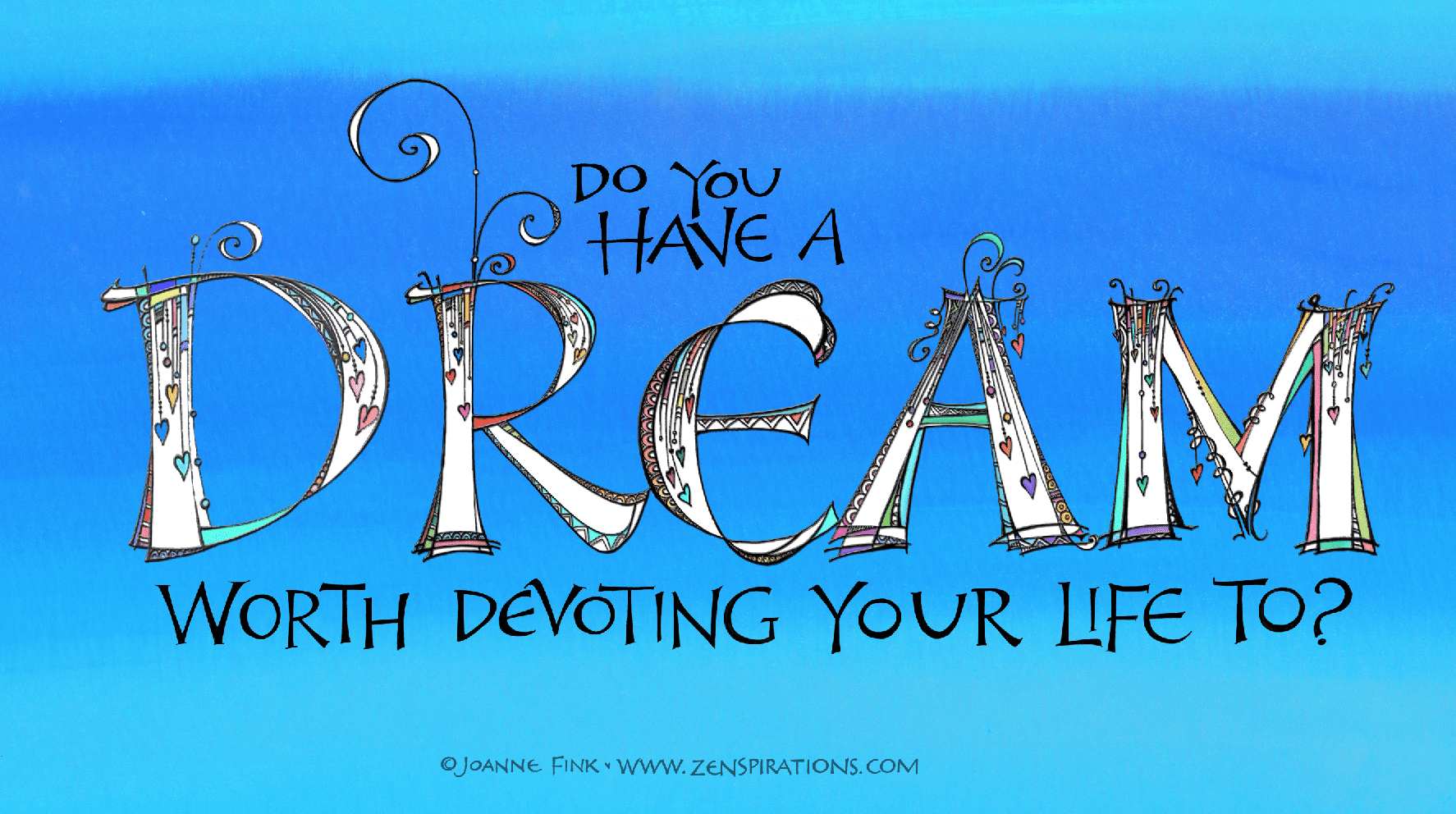 Thinking about Dr. King's speech compels me to ask– 'Do you have a dream worth devoting your life to?' I do– and you are all a part of it! Zenspirations® is the outgrowth of my desire to make a difference in the world by helping people tap into their own unlimited creative potential. I like to encourage people to 'dig into their soul' in order to discover their unique 'core truths', and then to share the wisdom they have earned on their life's journey with others. The tag line for Zenspirations, "Live by inspiring others to fly", speaks to the INTENTION we set when we want to make a difference. My dream– Zenspirations– helps me stay grounded in gratitude, and enables me to continually reach out in love with the hope of inspiring others to do the same.
One of my dreams for Zenspirations is to create a community of 'Zenspired' individuals who can support one another in working towards the fulfillment of our dreams. Sharing dreams is a great way to connect and to inspire… and to make a difference. If there is something you feel passionate about, I'd like to invite you to share your dream by leaving a comment. If you know someone whose dream you believe in, please invite them to share it with the group. And if you have suggestions for how to make someone else's dream a reality, please leave a comment letting them know your thoughts… together we can make a difference.
Keep dreaming, keep hoping, keep believing…
Stay Zenspired,
Joanne
PS For everyone who wanted to see more photos from CHA, please check the Zenspirations by Joanne Fink Facebook page on Thursday… (https://www.facebook.com/Zenspirations). If you haven't 'liked' it yet, I'd appreciate your hitting the 'like' button while you are there!