Soul Growth
Tuesday, September 15, 2015
Hi Everyone,
Have you ever heard the question "When was the last time you did something for the first time?" It's a question that I try to ask myself every few months, especially when I am feeling complacent. Being a creature of habit, I think it is extremely important to remind myself that 'soul growth' (which I strive for) can only come when I have the opportunity to react to new situations and explore new ideas. Tonight I'd like to share a few of my 'morning journal' pages on this theme.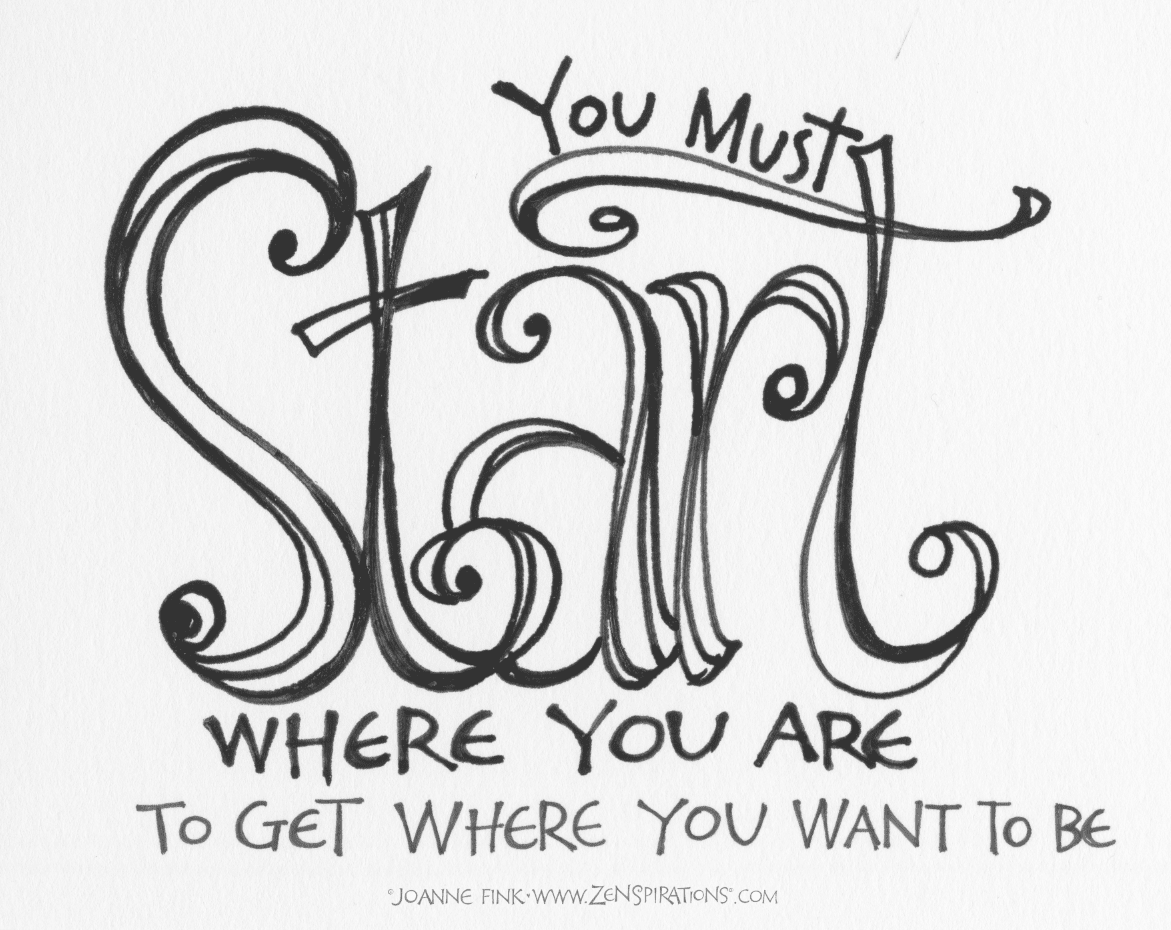 Give yourself permission to begin… over and over if necessary! If we don't allow ourselves new experiences, we are denying the sacred responsibility we share: to continue to grow towards the light as we grow into the people we are striving to become.
So I try to give myself permission to experiment, to try new things, and most importantly, permission to begin again. We can't grow if we are so afraid of failing that we are unable to try something new.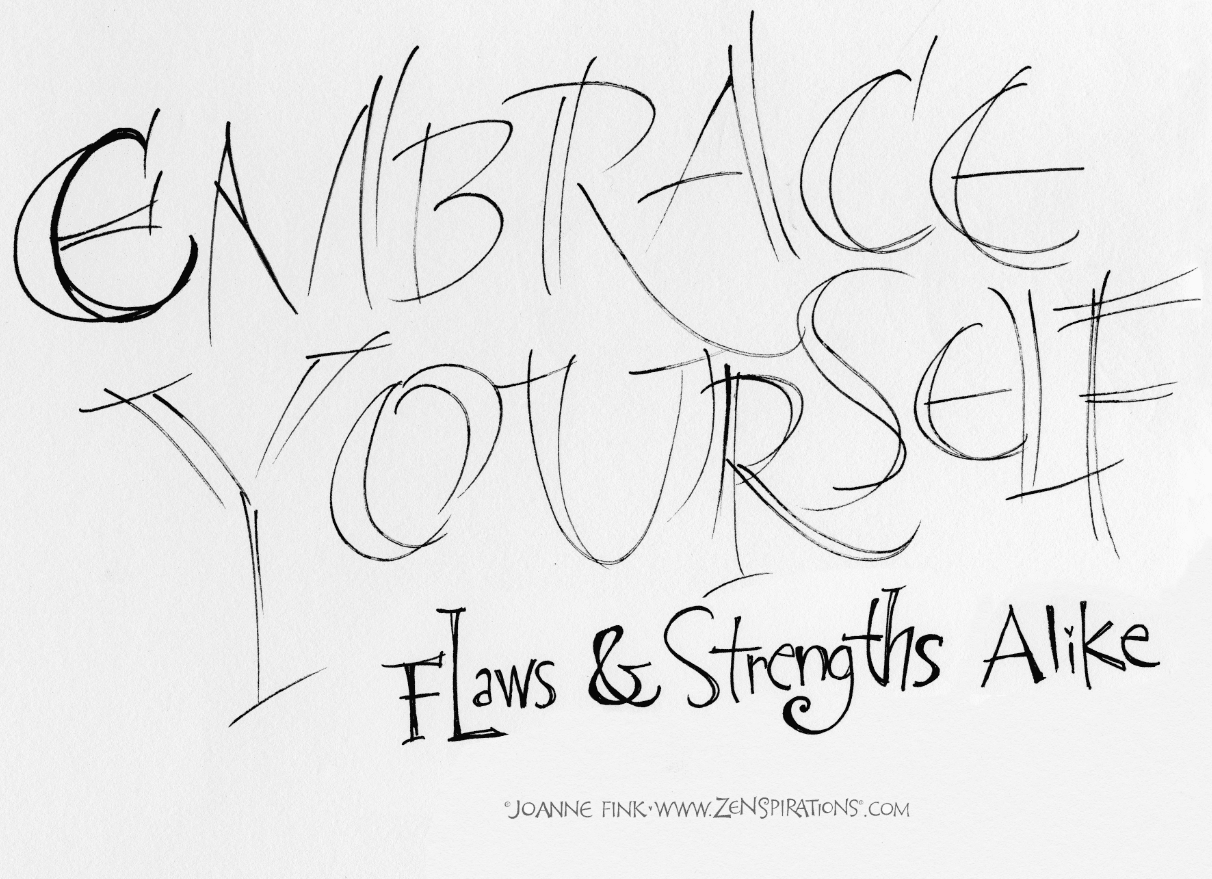 No matter where we are in our creative journey, it's important to keep forging forward. We are each blessed with unique abilities… and discovering them is an essential part of the 'soul growth' process.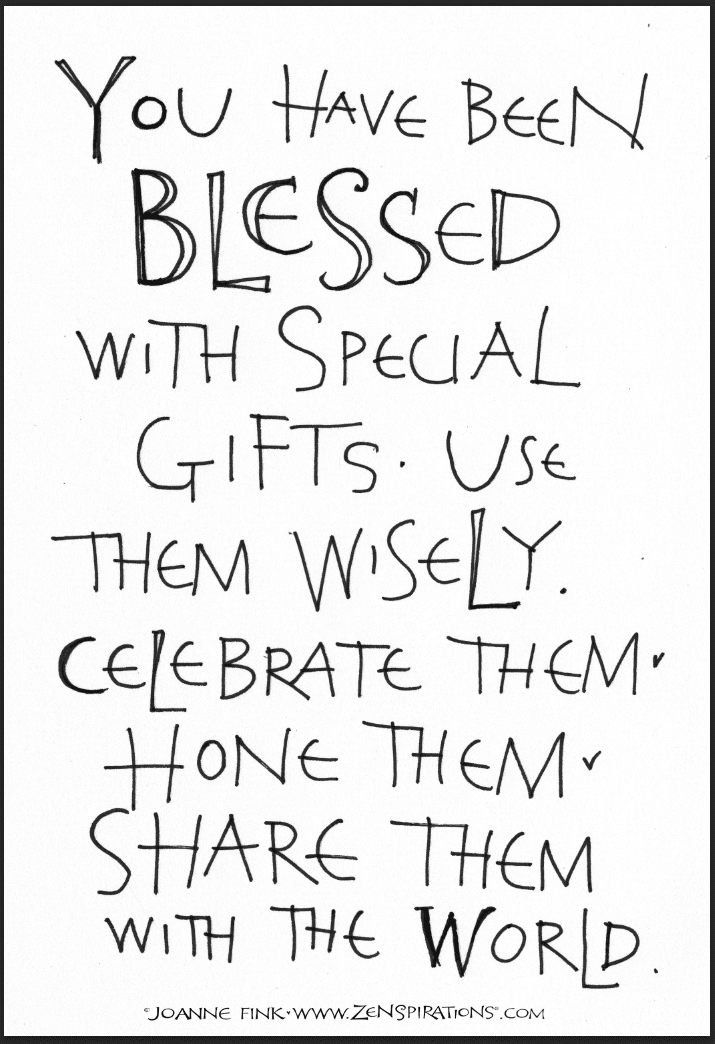 One of the best ways to do this is to give yourself not only permission— but the necessary time, space & tools— you need.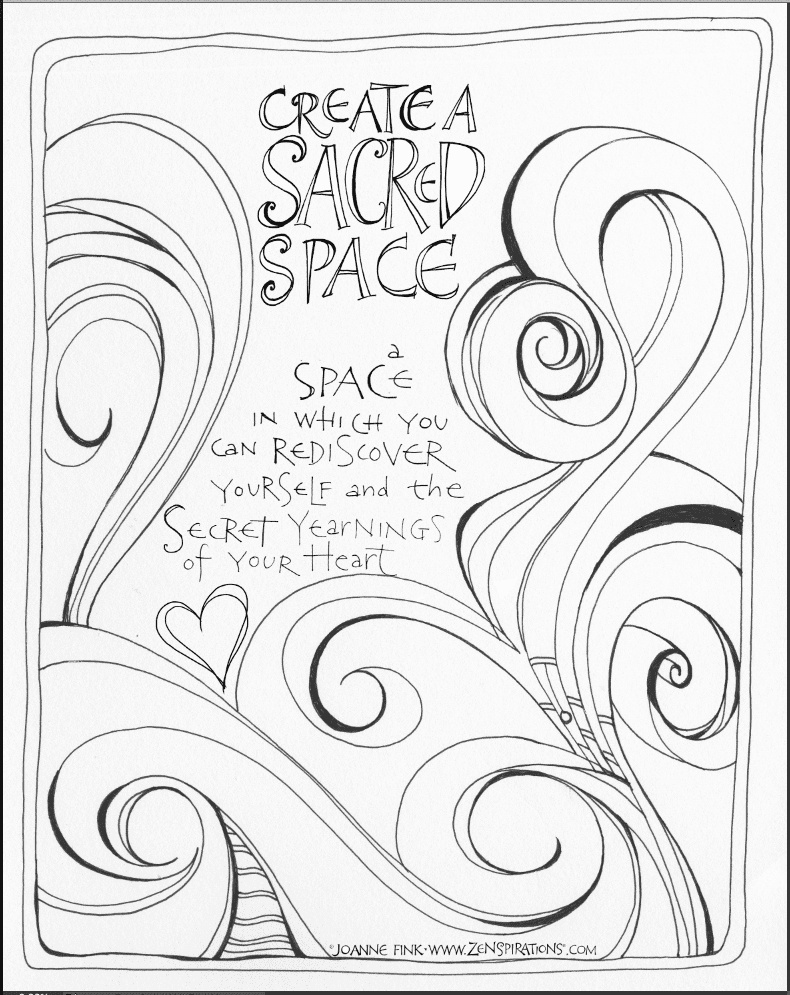 Listen to the 'still, quiet voice', then

I'm about to start working on my next Zenspirations® Create, Color, Pattern, Play book, which will be called Heartfelt Expressions, and before I start designing the pages, I need to decide what sentiments to include . As usual, I would welcome your comments letting me know to which journal pages you feel a special connection— and also which ones you think would make good coloring/patterning pages. I'd also like to know if you enjoy seeing 'raw' images, or prefer me to share designs which I have polished and colorized.
Thanks in advance for voicing your opinion… it means a lot to me!
Stay Zenspired,
Joanne
PS I wasn't able to finalize all the details for my upcoming book launch yet… so I may surprise you with one of my rare mid-week blog posts. 🙂