Thank You Thursday!
Thursday, April 2, 2020
Hi Everyone,
A month ago none of us had the slightest idea that our world was about to change. Or that this unprecedented situation would require us to give up something we have always taken for granted–our freedom to come and go where and when we wished. Many of us– especially those with young children–are struggling being home-bound; and being physically separated from our loved ones impacts us all.
And yet, despite these drastic changes to our lifestyle, we are collectively doing what needs to be done to 'flatten the curve'. While we cannot control the pandemic, the economy, or the required 'Social Distancing' and 'Shelter in Place' directives, there are things we can do to stay grounded, and to help each other get through this challenging period. One thing that we can all do to make a difference is show appreciation for the medical personnel and essential workers who are on the front lines.
Please join me in starting a "Thank You Thursday" movement, where we commit to saying "Thank You" every Thursday to someone who is making a difference. Here are two Thank You designs to get you started. One is a greeting card, and the other is a coloring page that you can to download, color, and share.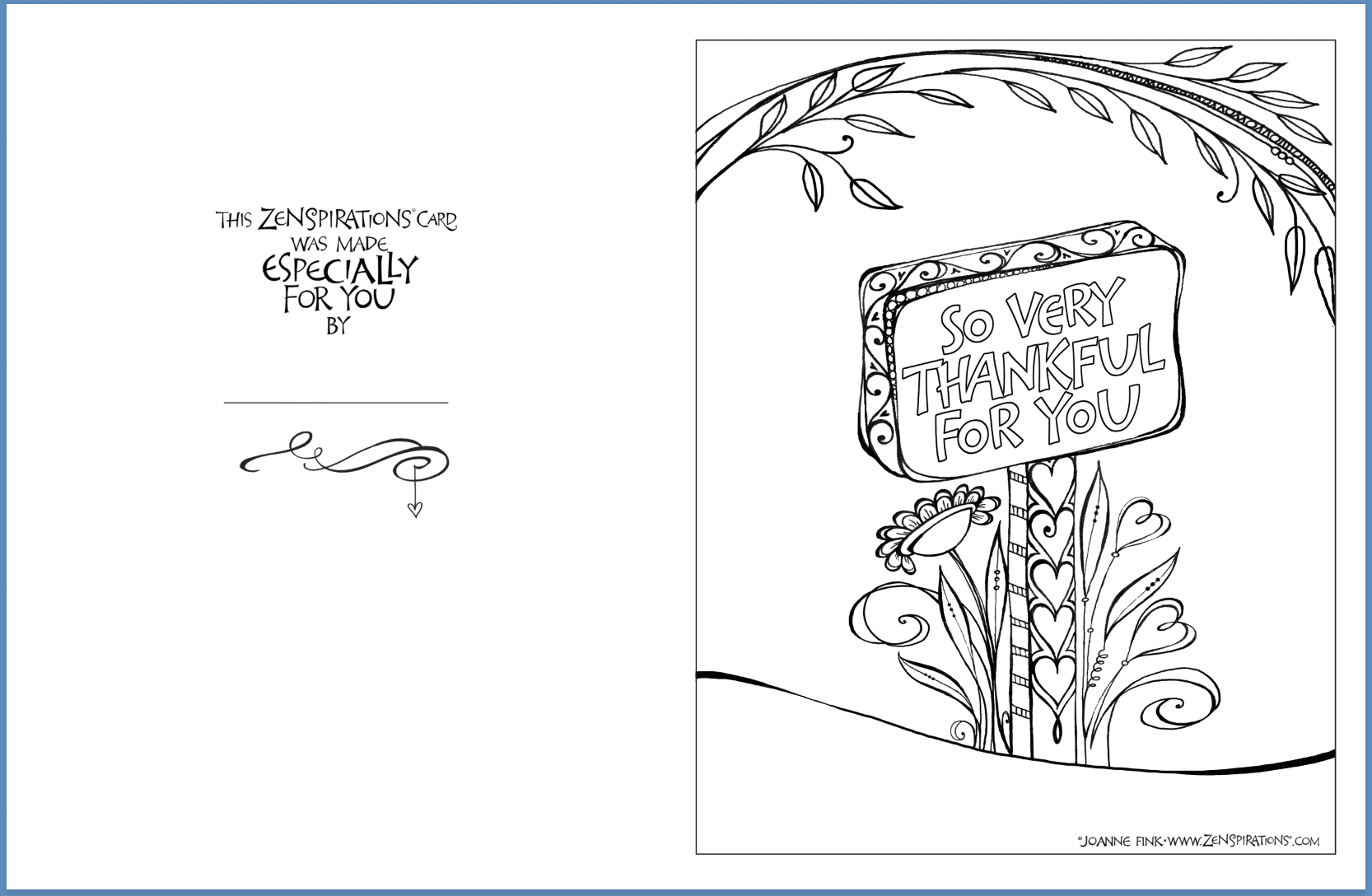 Click below to download a PDF of the coloring card:
Zenspirations®_by_Joanne_Fink_Thankful_for_You_Sign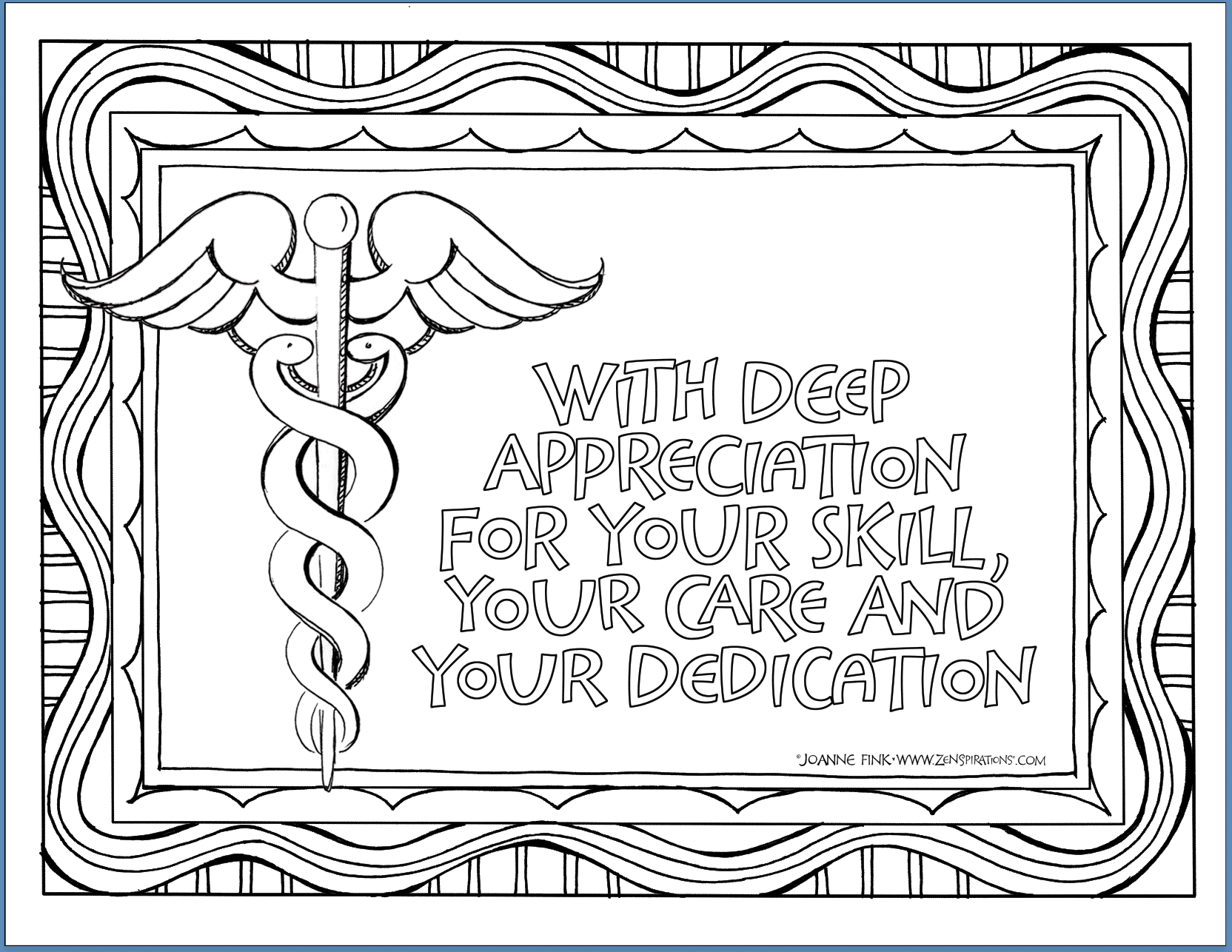 Click below to download a PDF of the coloring page:
Zenspirations®_by_Joanne_Fink_Medical_Thank_You
Coloring and patterning are calming, mindful activities; perfect stress reduction for this challenging period. For the next few weeks, I'm going to share tutorials, as well as free coloring downloads on a regular basis.
I look forward to seeing your Zenspired designs, and invite you to post them in the Zenspirations® Create, Color, Pattern, Play Facebook group.
Stay Zenspired,
Joanne