The Art of Remembrance
Tuesday, May 30, 2017
Hi Everyone,
I feel incredibly blessed to live in a country where we have the freedom to make choices: where we live, what we buy, how we dress, the type of work we do, who we love, and so much more. We are free to choose our faith, our friends, and what we do for fun. When I think about people in other parts of the world who are not free to make these choices, I feel even more blessed. I know that the freedom I cherish comes at a price; and today, on Memorial Day, we remember with gratitude those who gave their lives to protect us and defend our right to be free.
Memorial Day is also a time when many of us remember those who were once a part of our lives. Since my husband died in 2011, I have developed a series of creative 'Remembrance Rituals', which help me specifically recall the things I most loved about him as well as the difference he made in the world. Although I think about– and still miss– Andy every single day, I find comfort in rituals which allow our children and me to reflect, reminisce, and celebrate his ongoing legacy. We each have our own way or remembering (and if there is interest, I'd be happy to share some in a future blog post). One of my rituals is to create a piece of art on Andy's birthday, on our anniversary, and on the anniversary of the day he died. This is a piece I did on his birthday last year.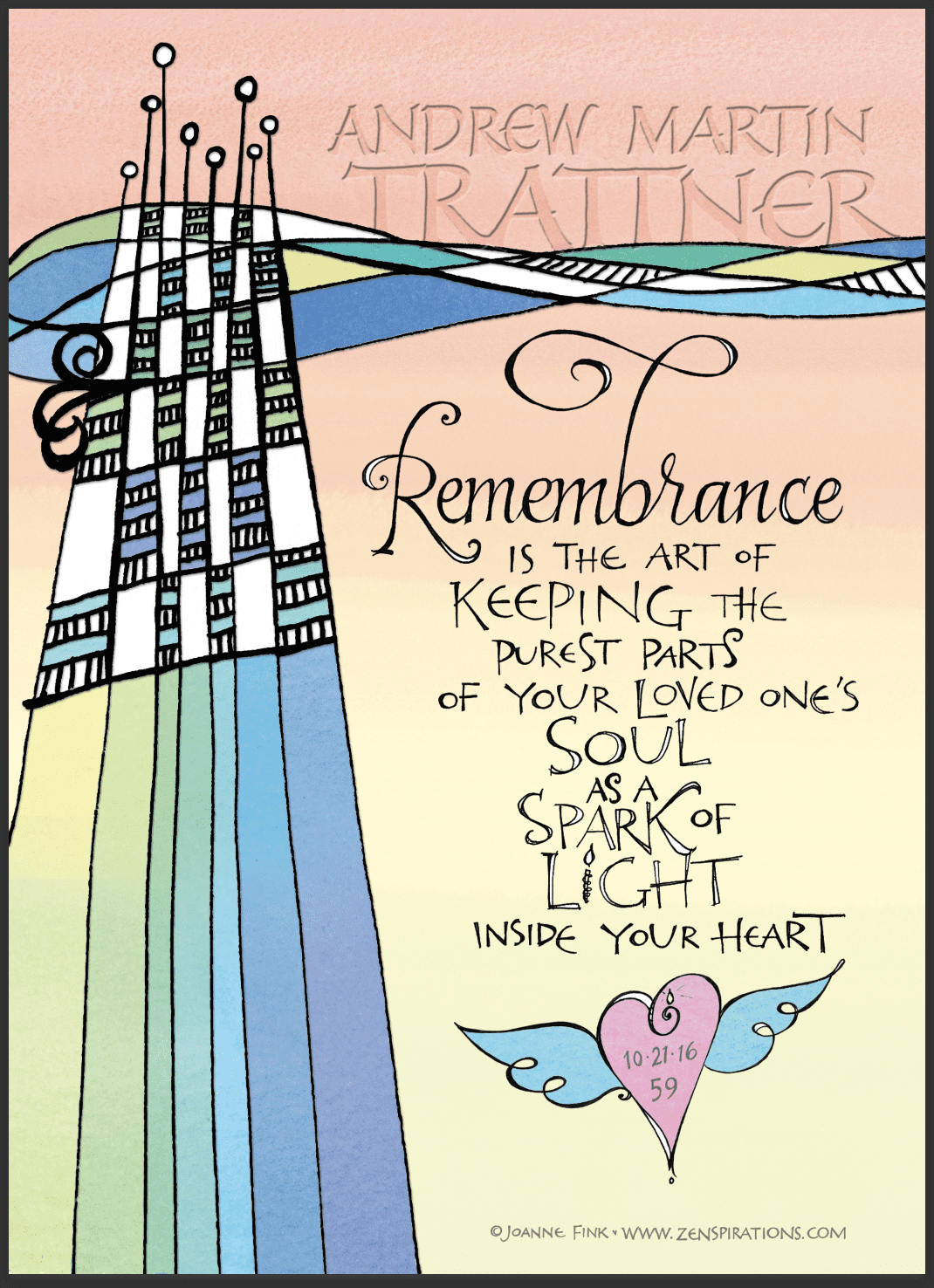 Drawing something specifically with Andy in mind helps me keep his memory alive and stay connected to him. This artistic expression of remembrance really began with the grief journals I kept after Andy died. Some of the pages from my journals eventually turned into the pages of When You Lose Someone You Love, which I self-published on Andy's birthday in 2015.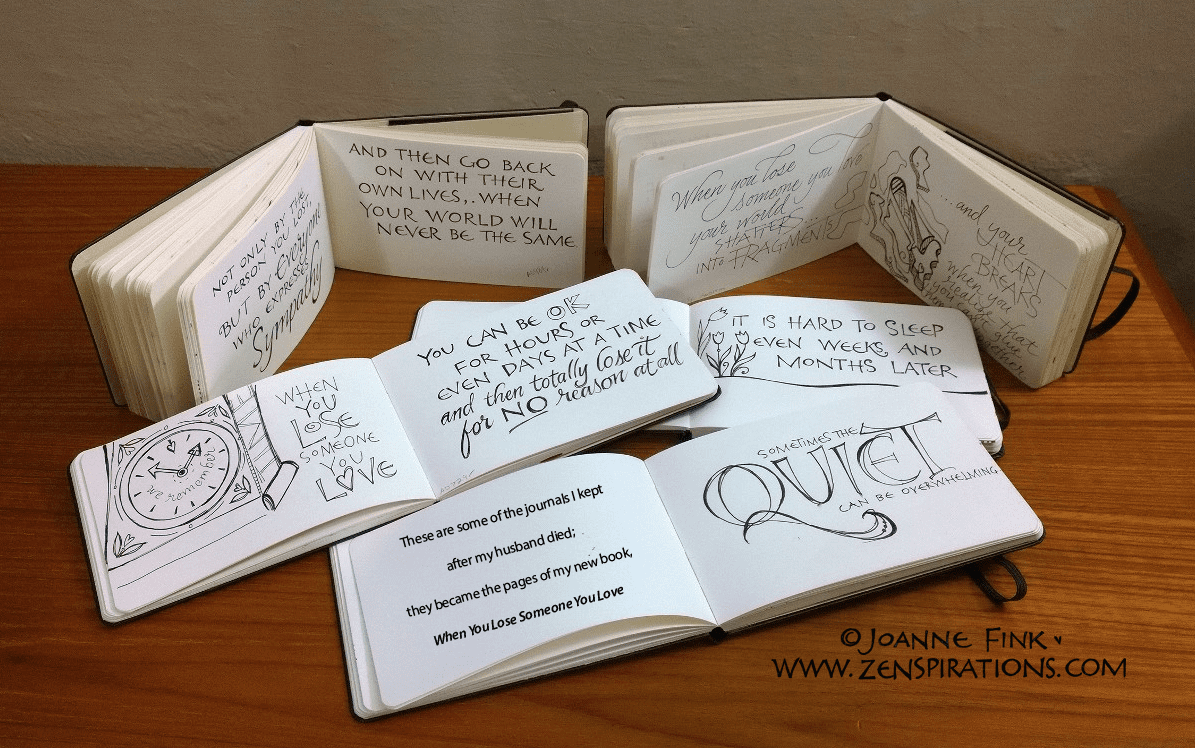 In the photos below, the bottom book is my grief journal, and the book on top is what that same page looks like in the finished book.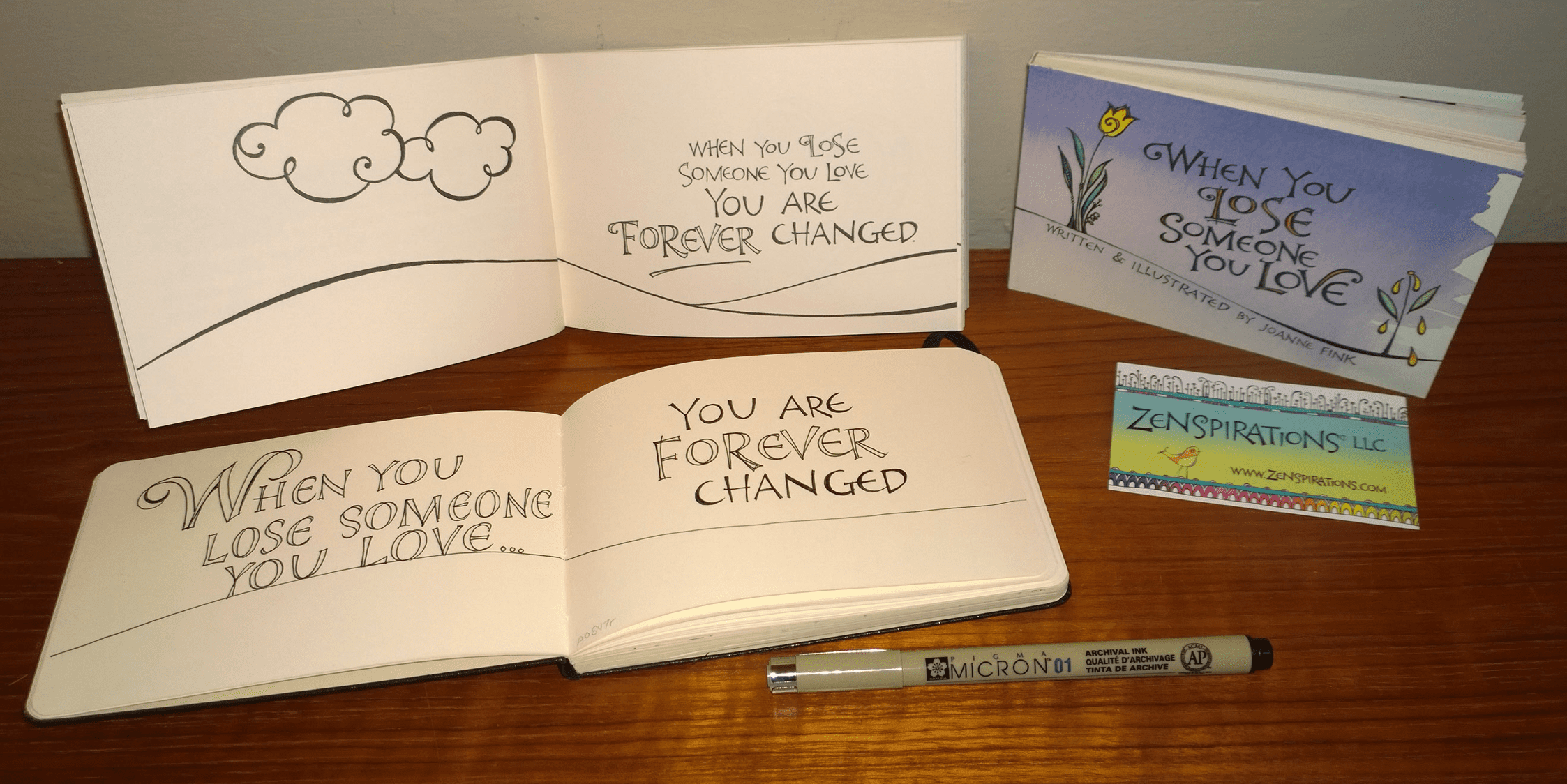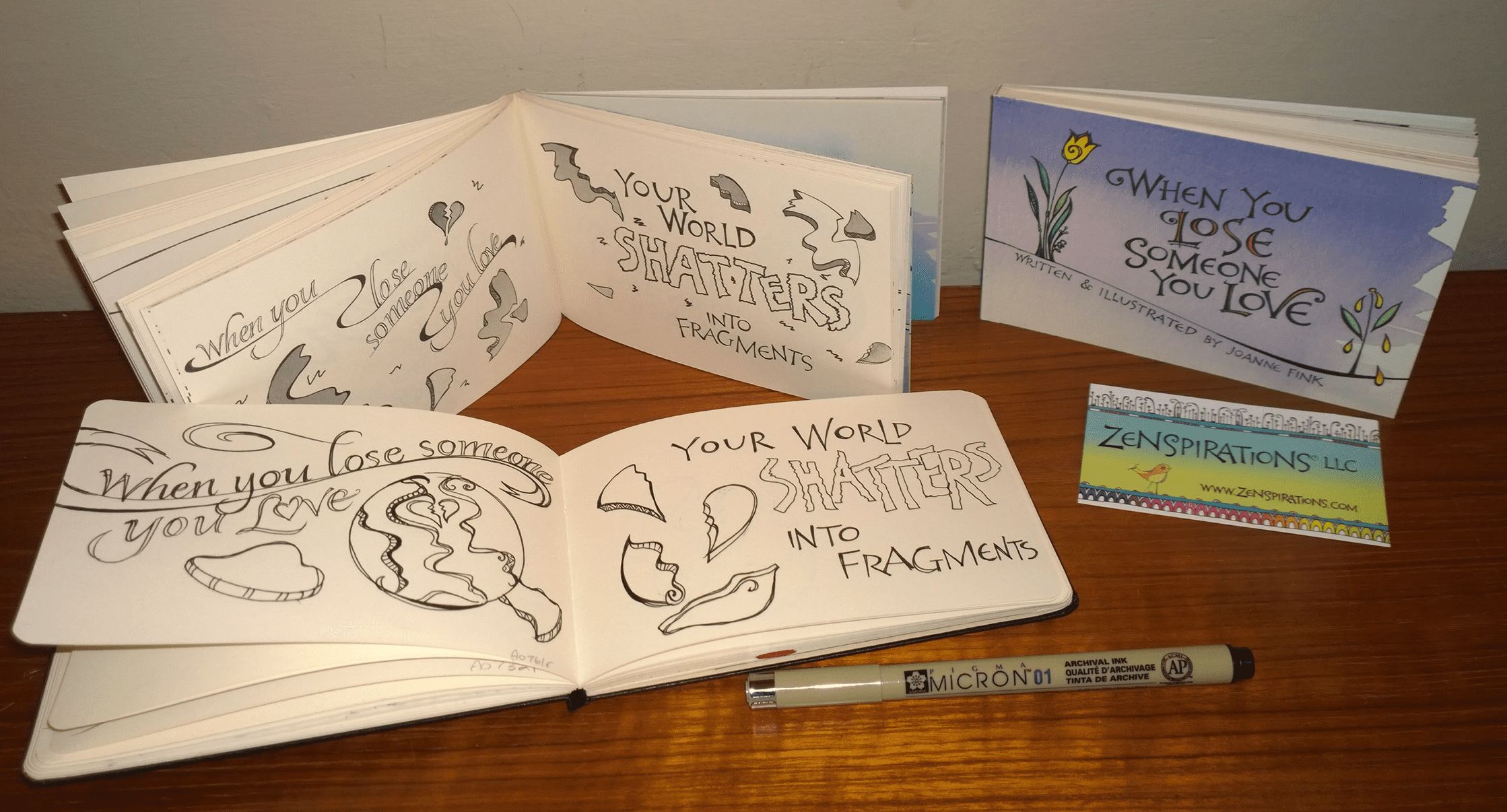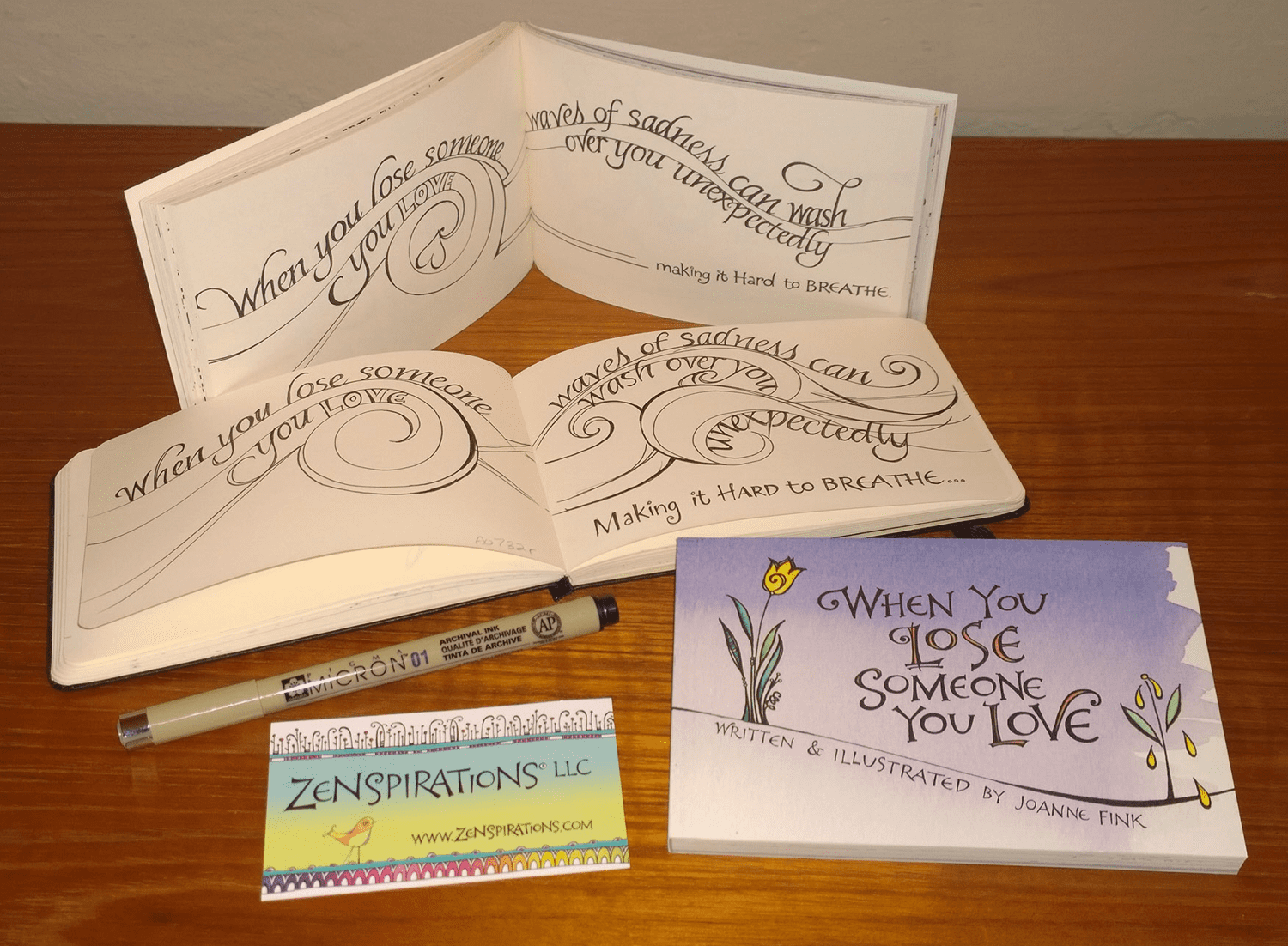 In honor of Memorial Day, Sakura of America (my favorite pen company!) is having an awesome GIVEAWAY featuring When You Lose Someone You Love, as well as the new miniature (3.5 x 5.5) version of my Reflect on Your Journey Journal, PLUS 10 Moonlight Gelly Roll® Pens, and a set of 8 colored Pigma® Microns. They will randomly pick six winners from those who leave a comment on this post on their Facebook page. Click here if you'd like a chance to win!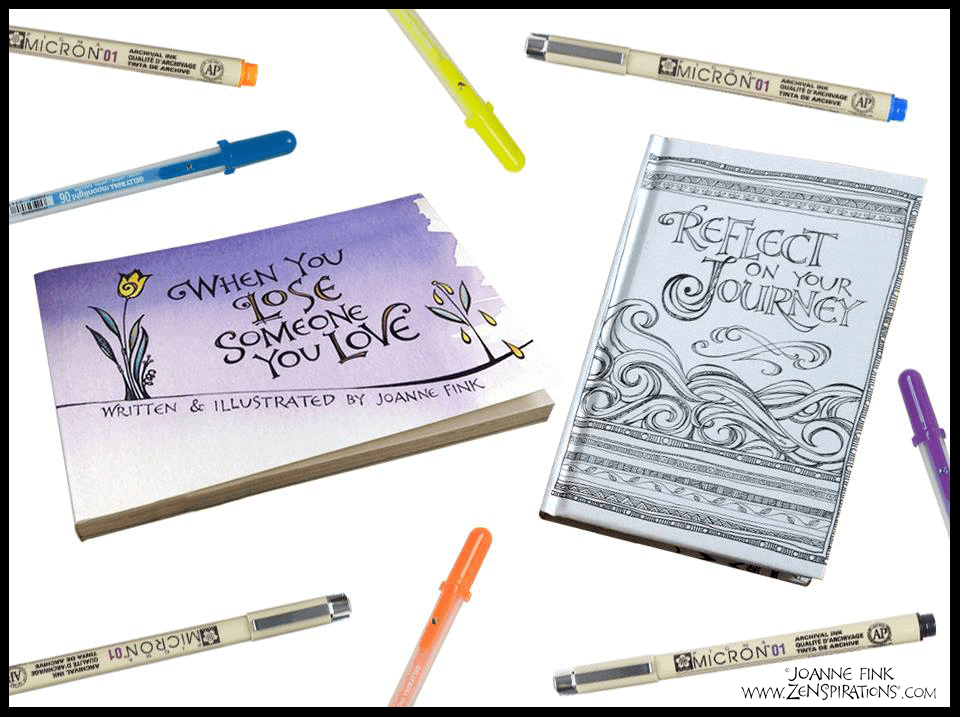 I have some exciting news to share tonight… I recently signed a licensing agreement to publish a trade edition of When You Lose Someone You Love, and it will be available later this year! The new version will be 1/2 inch larger, and will have an updated epilogue. The cover will be enhanced with a spot-gloss varnish on the flowers and lettering, which adds a touch of elegance. Otherwise it will be the same as the 2015 version. Later this year I'll start doing some book signings, as well as leading seminars and workshops about the journey from grief to gratitude. I'll do my best to let you know when and where I'll be speaking. Until the new version of the book is published, I'll continue to sell copies of When You Lose Someone You Love on the Zenspirations website.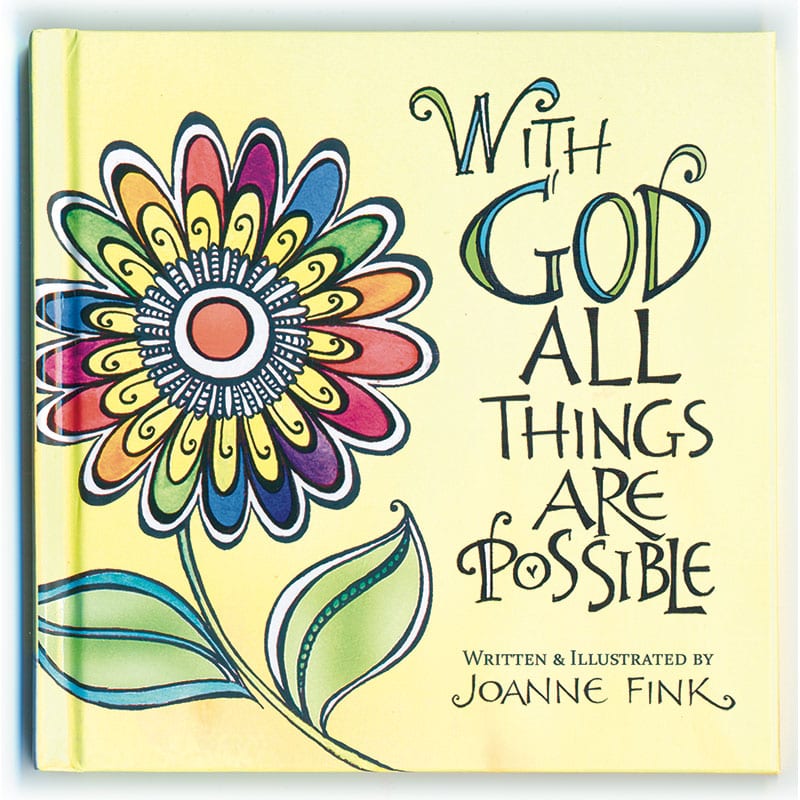 Speaking of the webstore, here is a reminder that the FREE gift of With God All Things Are Possible with any purchase of $17 or more during the month of May, ends on Wednesday. Here are some sample pages from the book in case you've been wondering what's inside: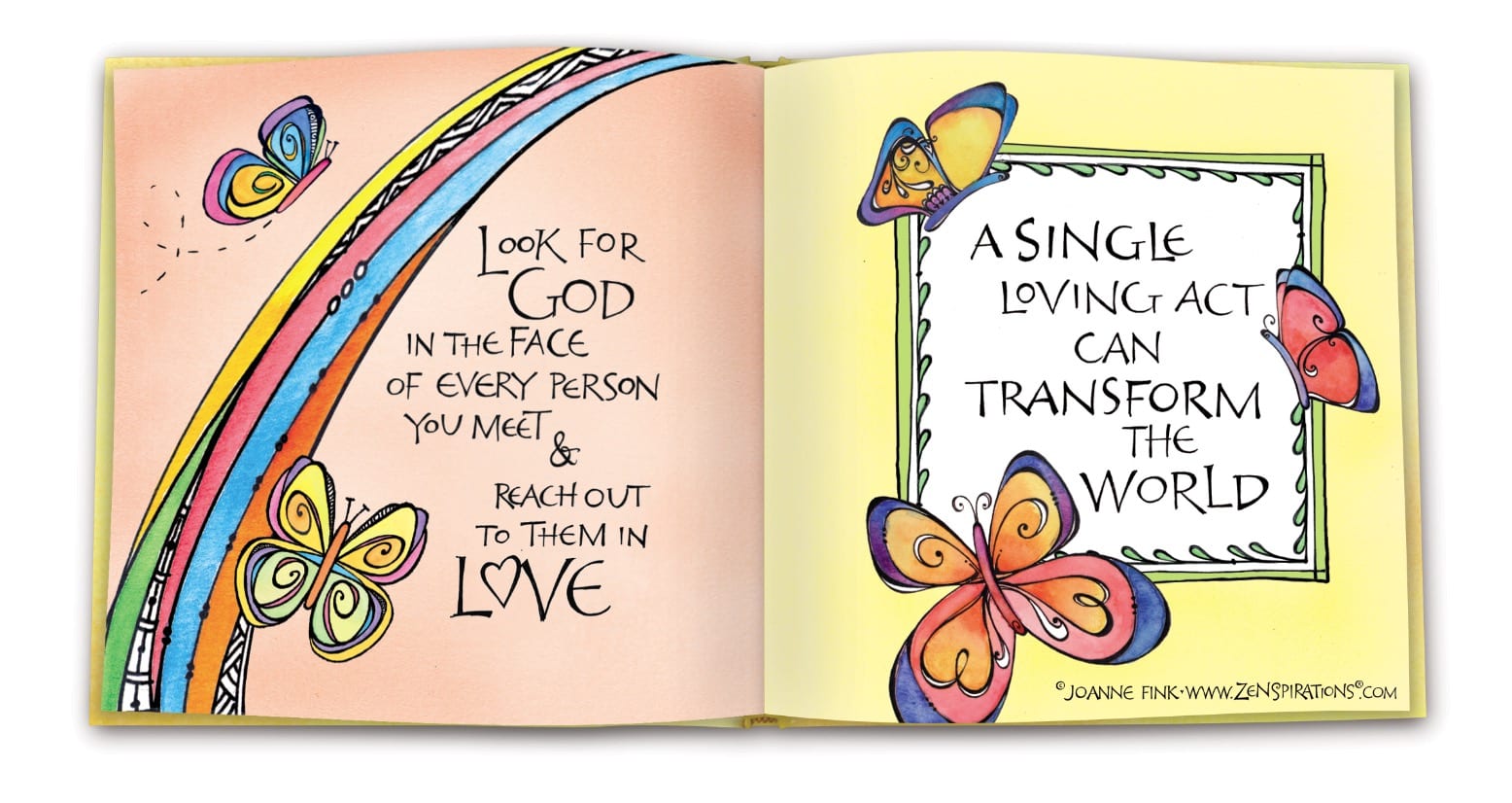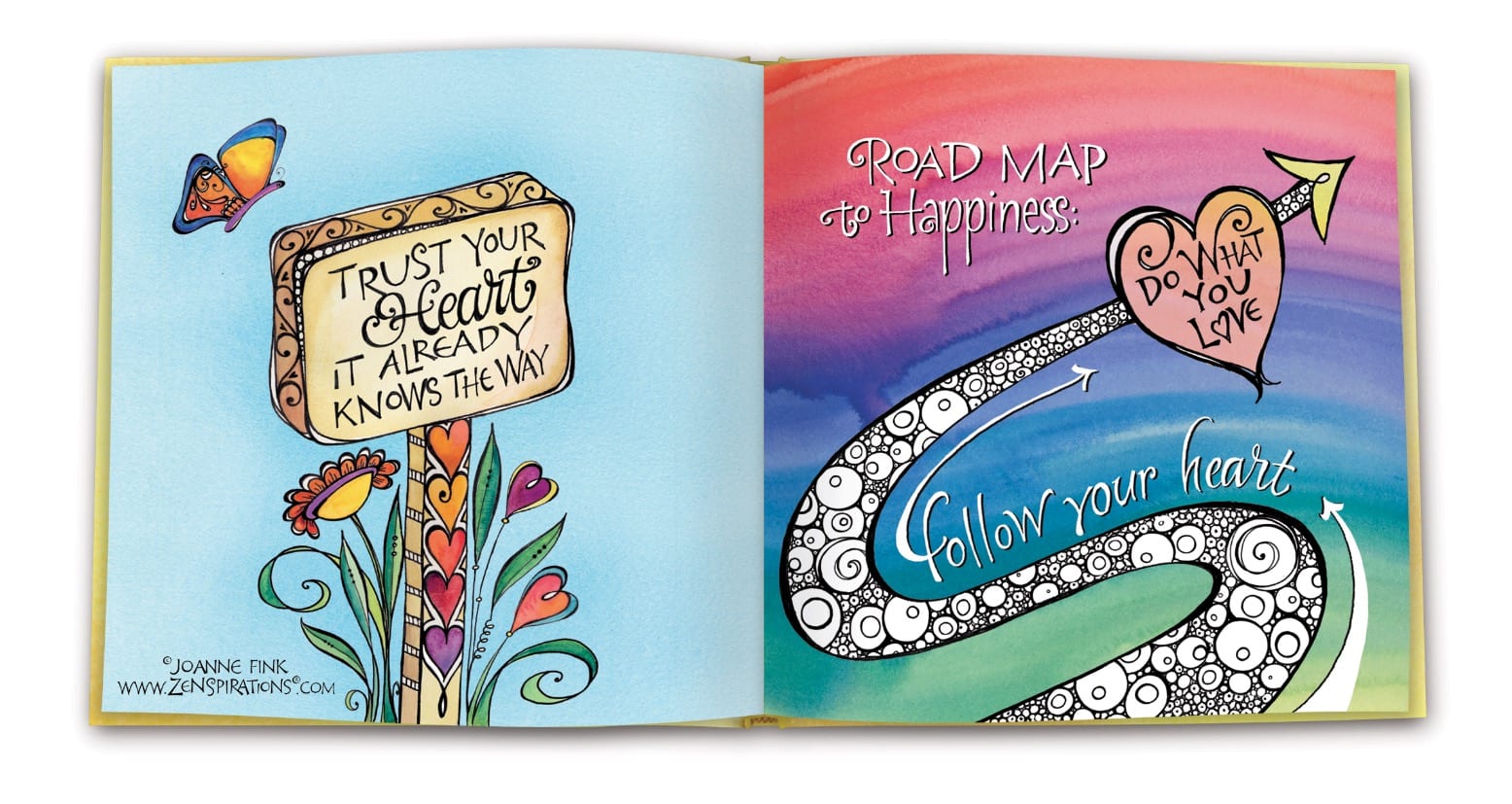 Before closing tonight, I wanted to share June's calendar page: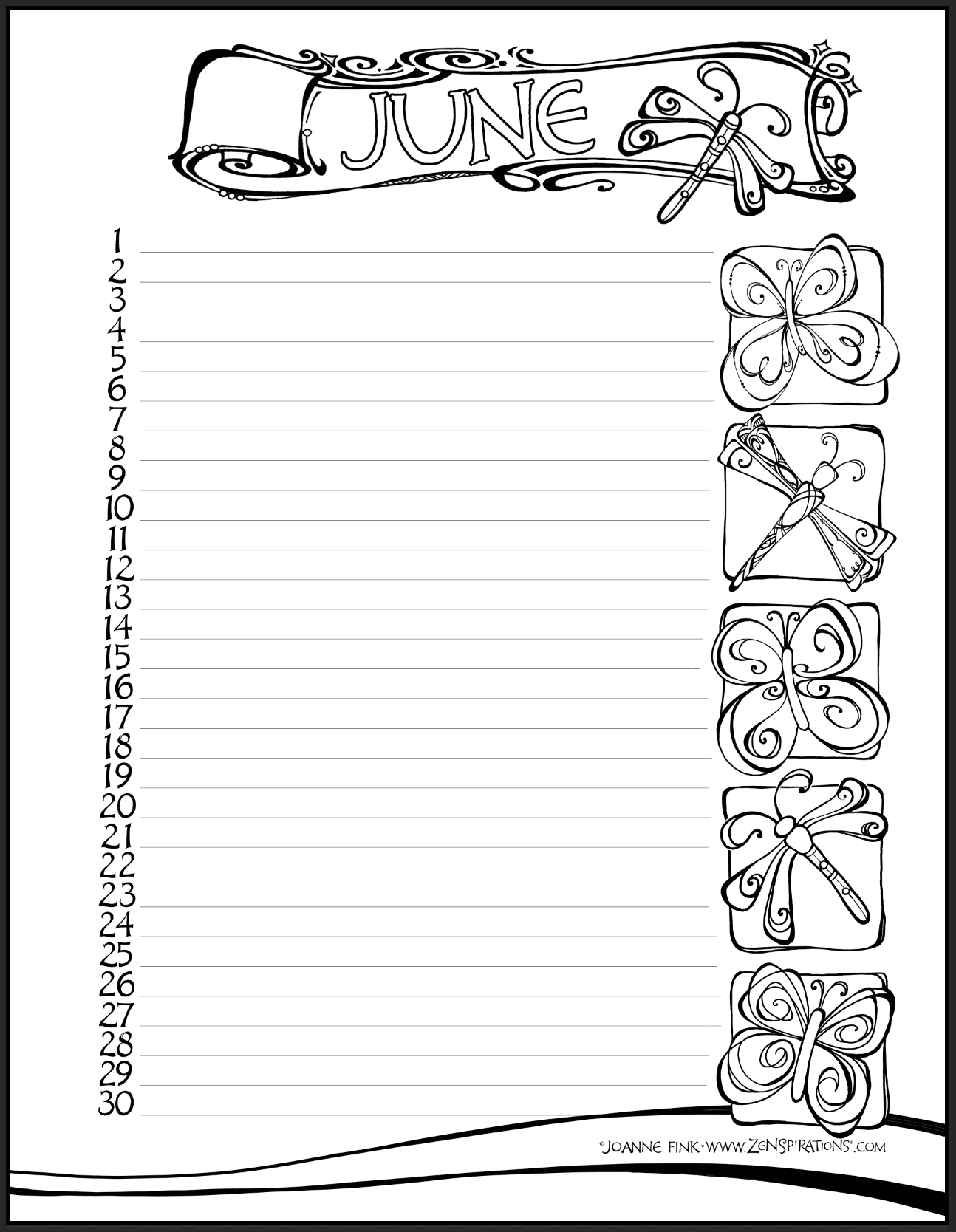 Click the link below to download your FREE printable copy:
Zenspirations®_by_Joanne_Fink_06_June_Calendar_Page 
Feel free to share with anyone you know who would enjoy it.
Stay Zenspired,
Joanne