The Discovery of LOVE
Thursday, August 7, 2014
Hi Everyone,
What a delight to be able to get feedback on a design-in-progress! I feel blessed that so many of you took the time to look for LOVE, and to let me know which version of the design you like best. Heartfelt thanks to everyone who shared their thoughts, especially to Pamela, who commented that she liked the way "the word 'discovery' acts like highway supports on life's journey".
This was the effect I had hoped to achieve; although I actually wanted to share the concept that the strength we need on our life's journey comes from LOVE… which is why I put the word LOVE in the middle of the word DISCOVERY (the 'C' becomes the 'L').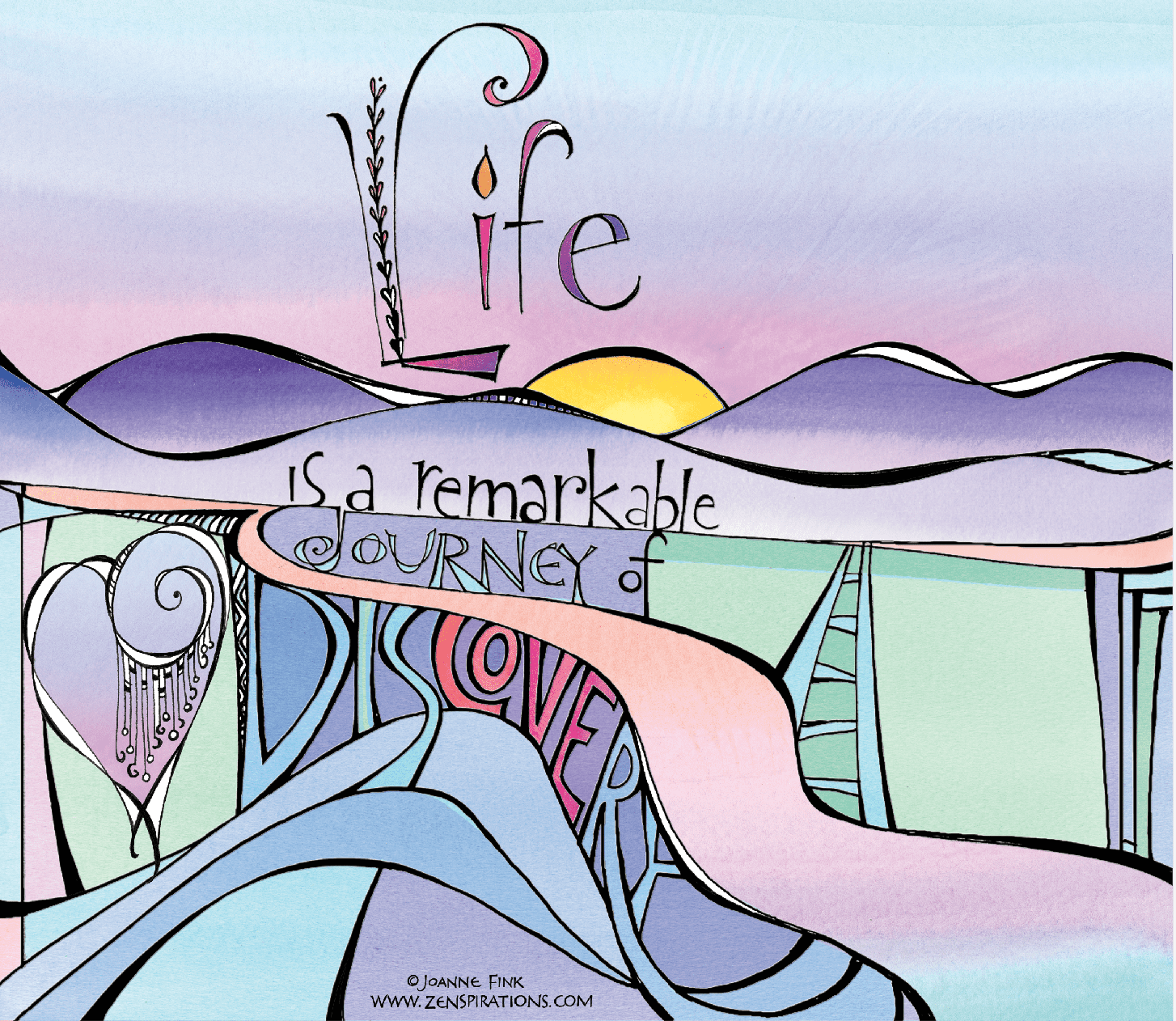 Based on your comments I realized that LOVE was not noticeable enough, so I made it a brighter color. Then, because I wanted to underscore the message that love is what makes our life's journey worthwhile, I added color to the the word life to create a visual connection between LIFE and LOVE. Do these changes help? Is the word LOVE too noticible now? As always, I invite and appreciate your thoughts…
May you Discover Love in unexpected places this week… and may you feel supported by those you love every step of your journey.
Stay Zenspired,
Joanne