The Expressive Power of Ensō
Monday, July 13, 2020
Hi Everyone,
I wanted to share something I have been doing for the past few months: Ensō circles, an ancient Japanese art form. According to Wikipedia,  "In Zen, ensō (円相, "circular form") is a circle that is hand-drawn in one or two uninhibited brushstrokes to express a moment when the mind is free to let the body create." Since February I have done at least one new Ensō every morning, resulting in several journals full of Ensō art.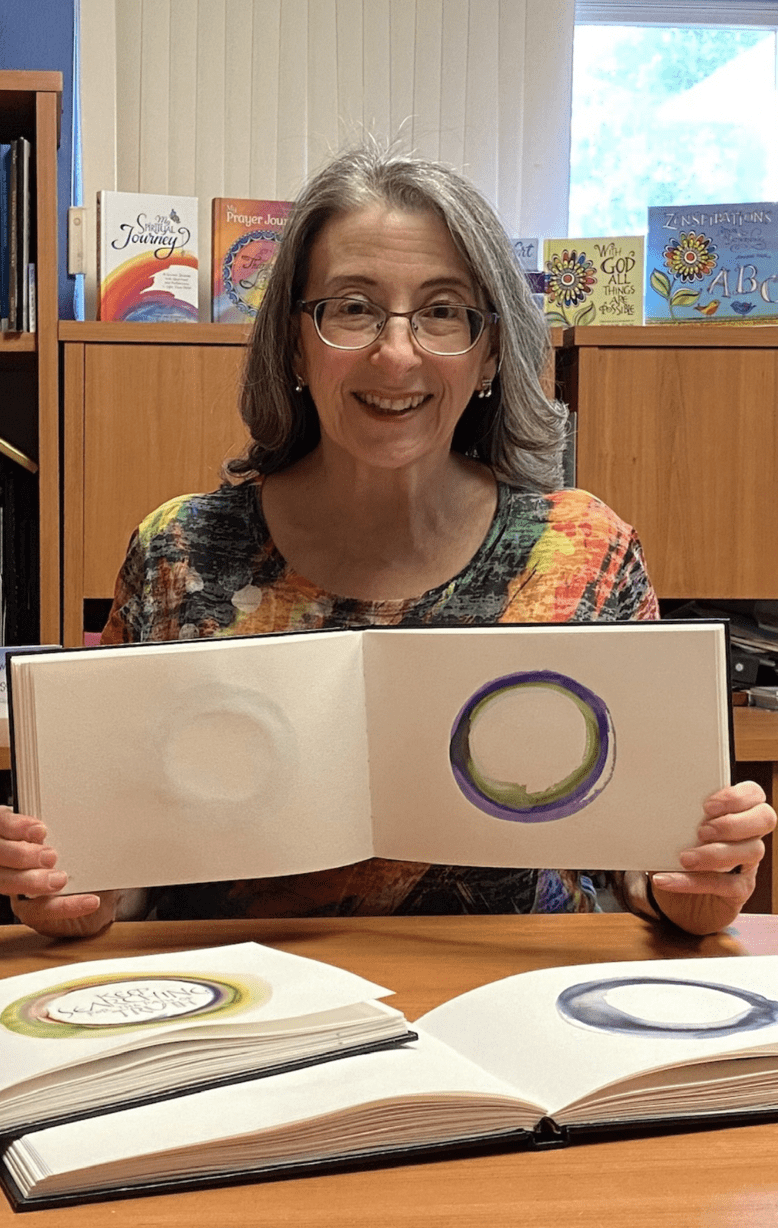 Ensō has become a welcome addition to my morning journaling practice. Before making the brush stroke I do some breath work, and as I move the brush in a circle I pray, "Dear God, please bless those I love and those they love." If it's a double color/double brushstroke Ensō, I often pray, "Thank you for the gift of this new day and the promise it holds."
As a calligrapher and writer the open circles call to me. Once I had filled my first journal, I started writing in and on the Ensōs. For those who are interested, here's a picture of the Stillman & Birn Alpha Series Mixed Media Premium Sketchbook I've been using.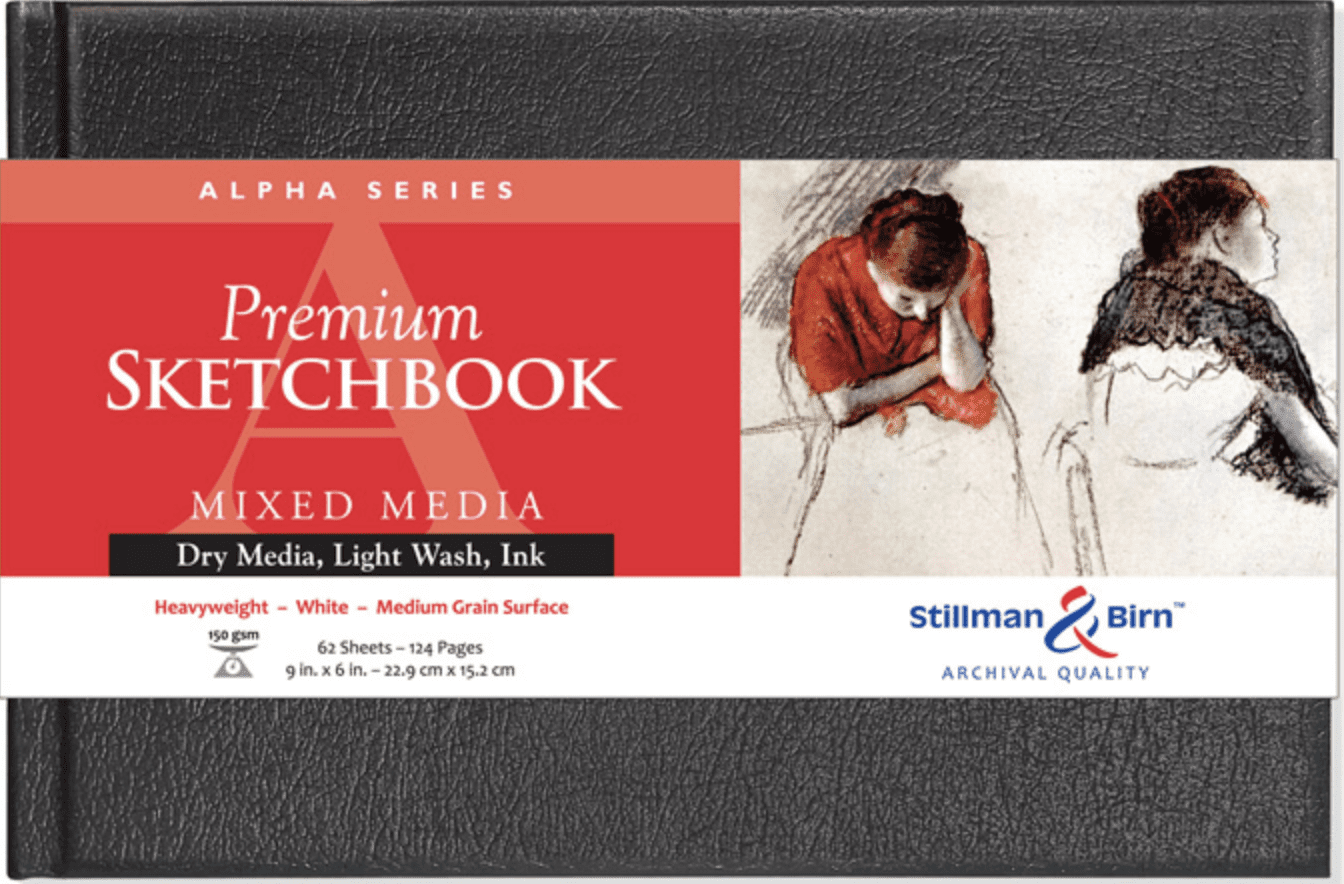 Although my process is the same, every Ensō circle is different and I have learned to look for beauty inside the uniqueness of the strokes. This has helped me grow more comfortable with imperfection. Here's what I wrote in the Ensō I'm holding in the photo.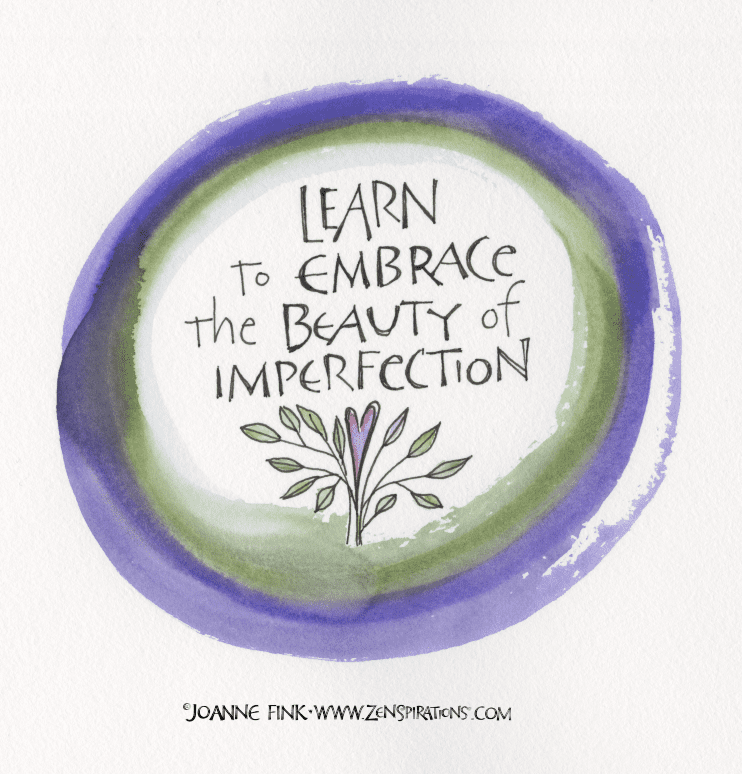 Having a spiritual practice helps me stay grounded, especially during times of uncertainty, and I am so pleased to have discovered this meditative, calligraphic art form!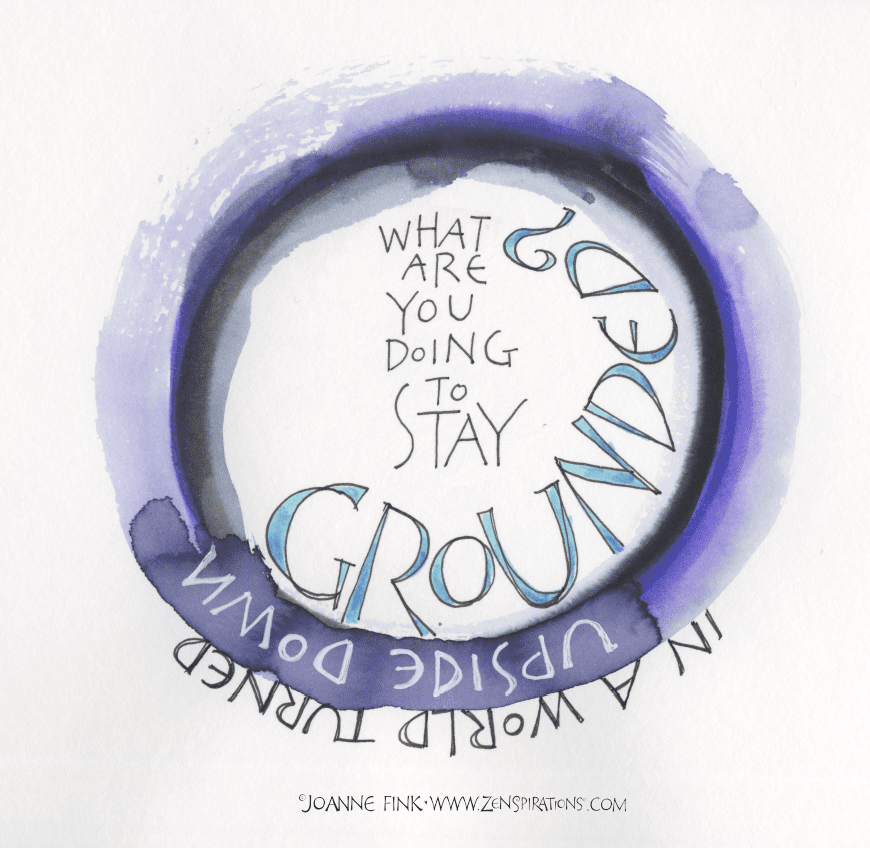 If you don't already have a daily spiritual practice, I encourage you to explore Ensō, meditation, morning journaling or Zenspirations® patterning, which I use as a form of meditation.
In response to numerous requests, I'll be giving a two hour Zoom class on Tuesday, July 21st from 2-4 Eastern time. Click here to register! The class is $30, and will be recorded. Participants will have access for a month afterwards.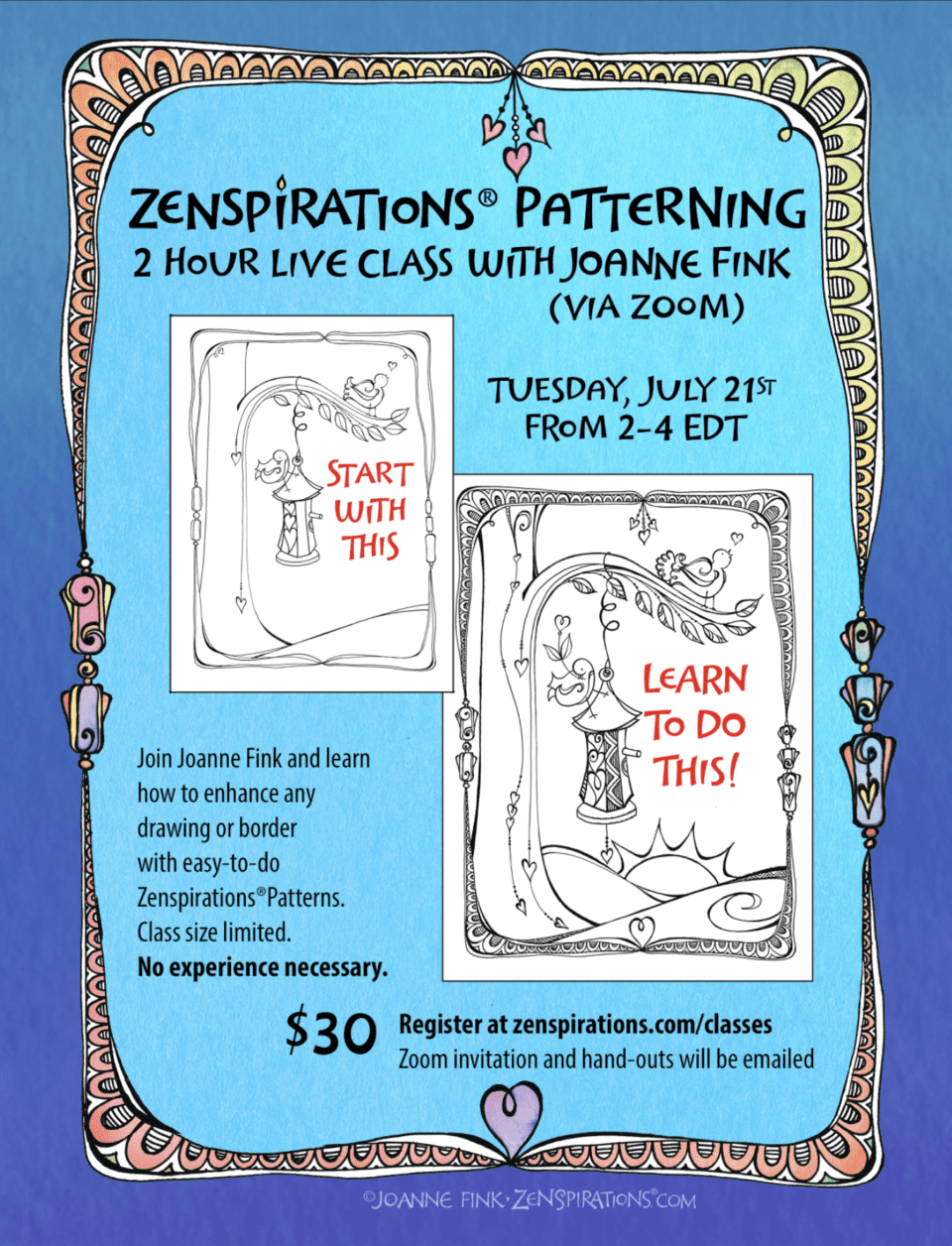 There are a few scholarships available for those with financial challenges. You can email me at [email protected], or PM me on Facebook if you would like more information.
Please leave a comment if you'd like to see more Ensō art, and/or learn how to do Ensō.
Stay Zenspired,
Joanne