The Kickstarter is LIVE!!!
Wednesday, October 1, 2014
Hi Everyone,
I'm delighted to share the great news that my Kickstarter is now live! Here is the link:http://bit.ly/losesomeone. Please help me spread the word:blog if you can, share via social media- and/or forward the link to those who might support the campaign.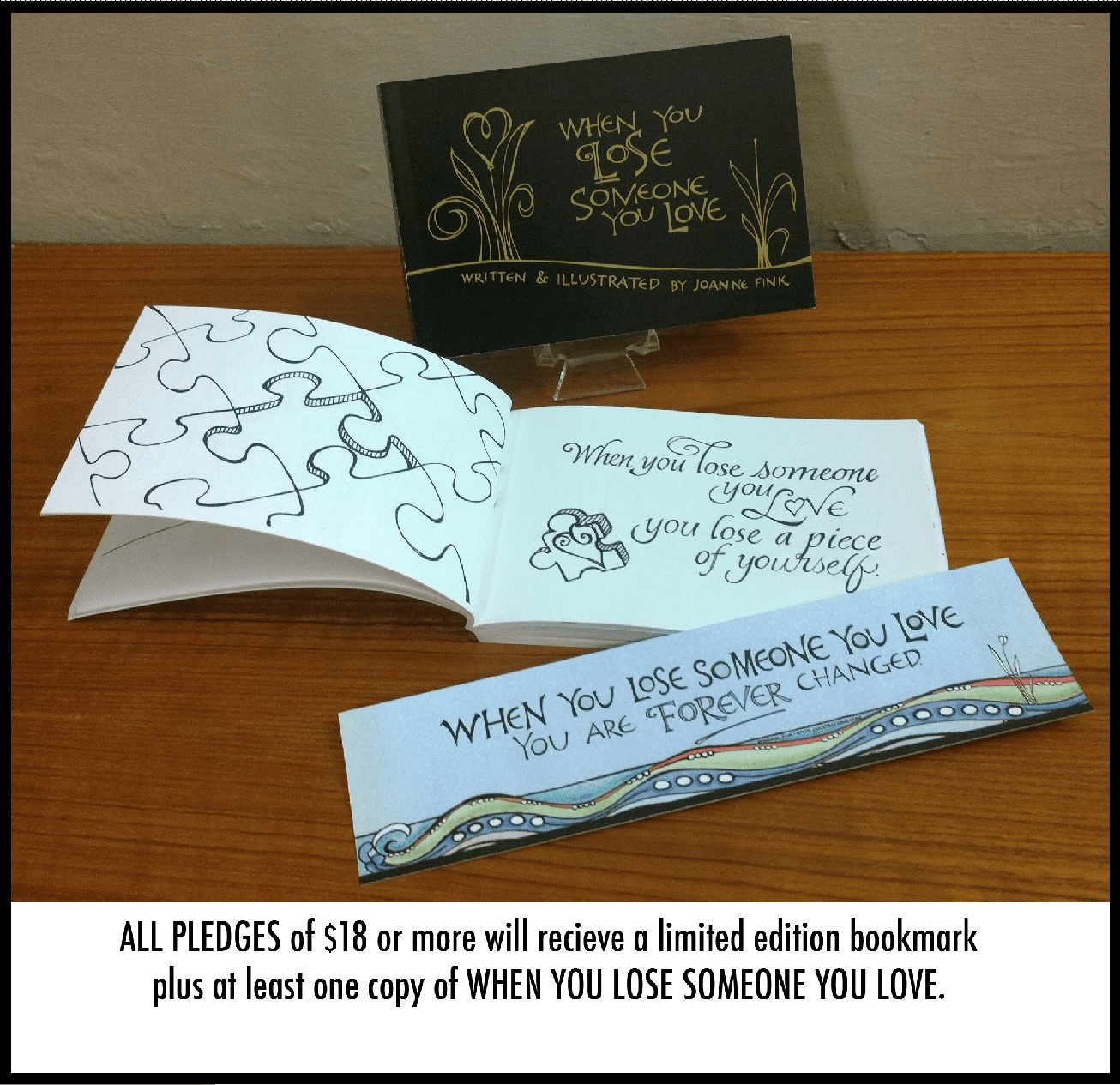 This is the limited edition bookmark I designed to send to my Kickstarter backers who pre-order a book. It matches the masthead of my new website: www.whenyoulosesomeyoulove.com. I still have a lot of work to do to add content, and would welcome your input… please let me know if you have ideas of what I should include on the site.


With gratitude… hoping that you will
Stay Zenspired,
Joanne