The Light of Remembrance
Tuesday, August 14, 2018
Hi Everyone,
As a lifelong spiritual seeker, I try to begin each day with a prayer in my heart and a pen in my hand doing my 'Morning Journaling'. I feel connected when I put pen to paper, and find it's easier to stay grounded in gratitude when I begin my days this way. One of the recurring themes in my journals is L.I.G.H.T., which is my acronym for Love, Inspire, Give, Heal, Transform.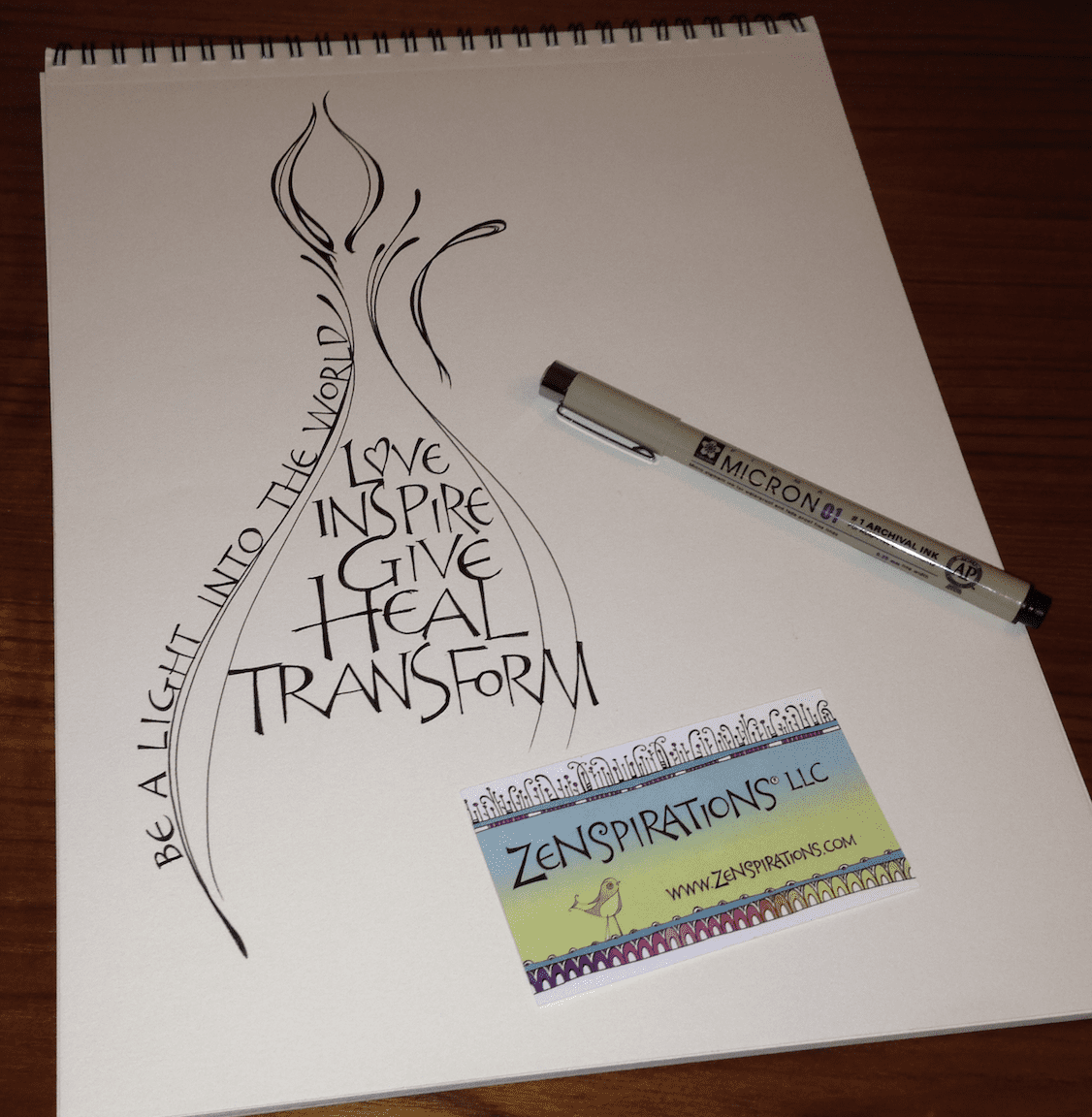 I frequently write the acronym accompanied by journaling what's in my heart.  This week I wrote, "I believe that by setting the Sacred Intention to be a LIGHT in the world, you can help heal others and transform yourself."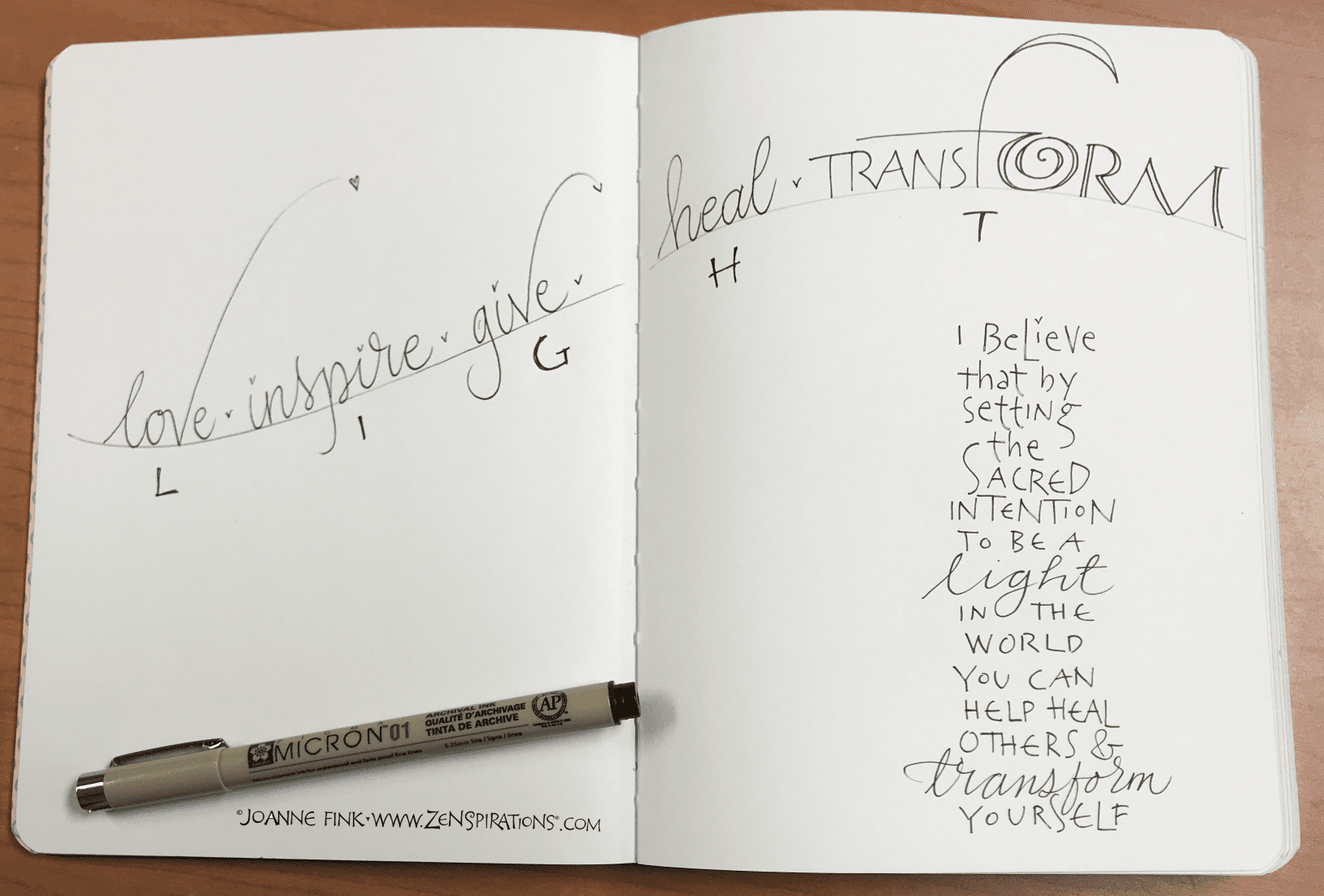 I often journal about my desire to grow closer to God's light.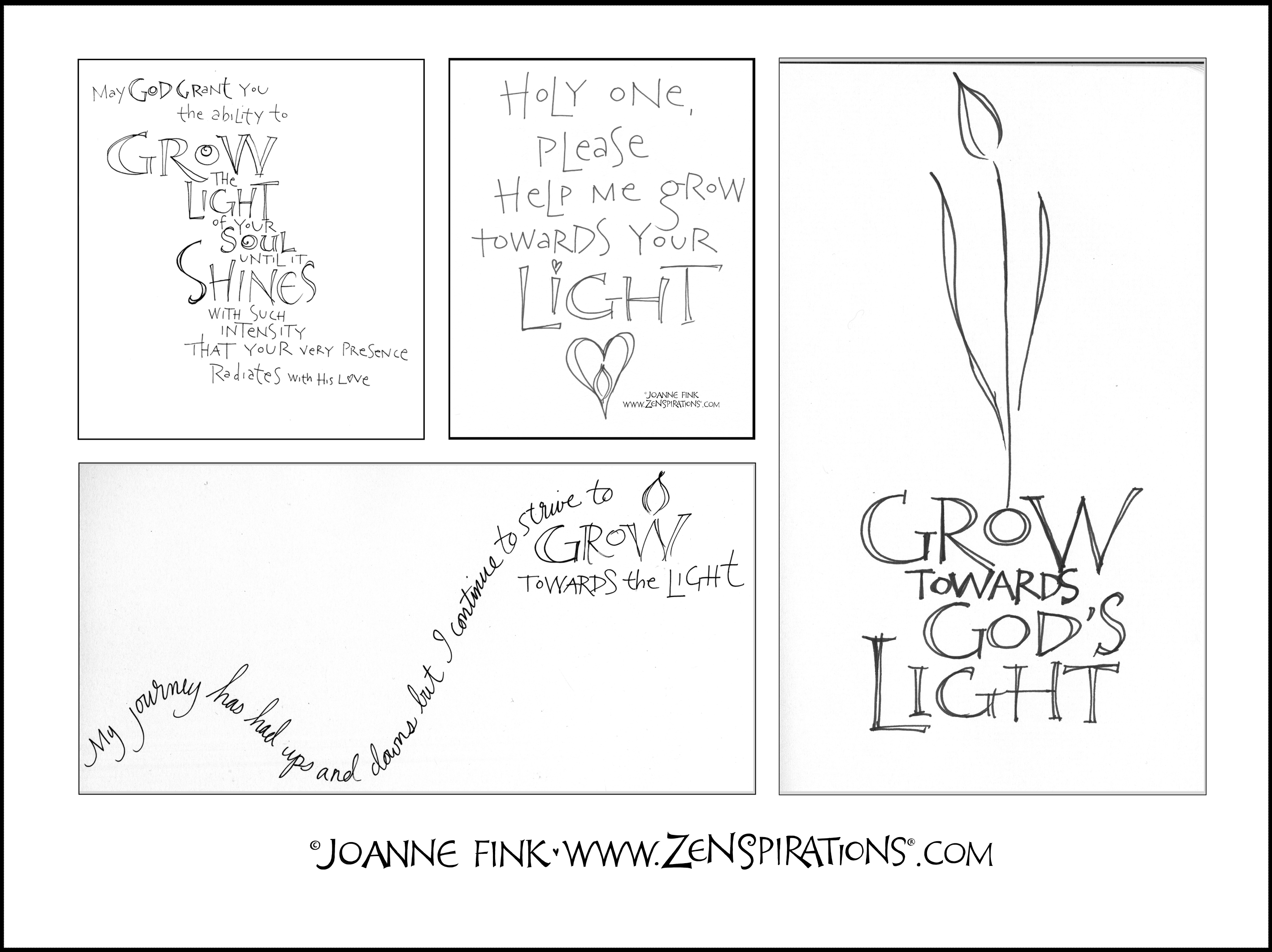 The Light of Love, the Light of Connection, and the Light of Memory are three on-going themes in my journals. In August, which is the month my husband died, I tend to focus on the Light of Memory: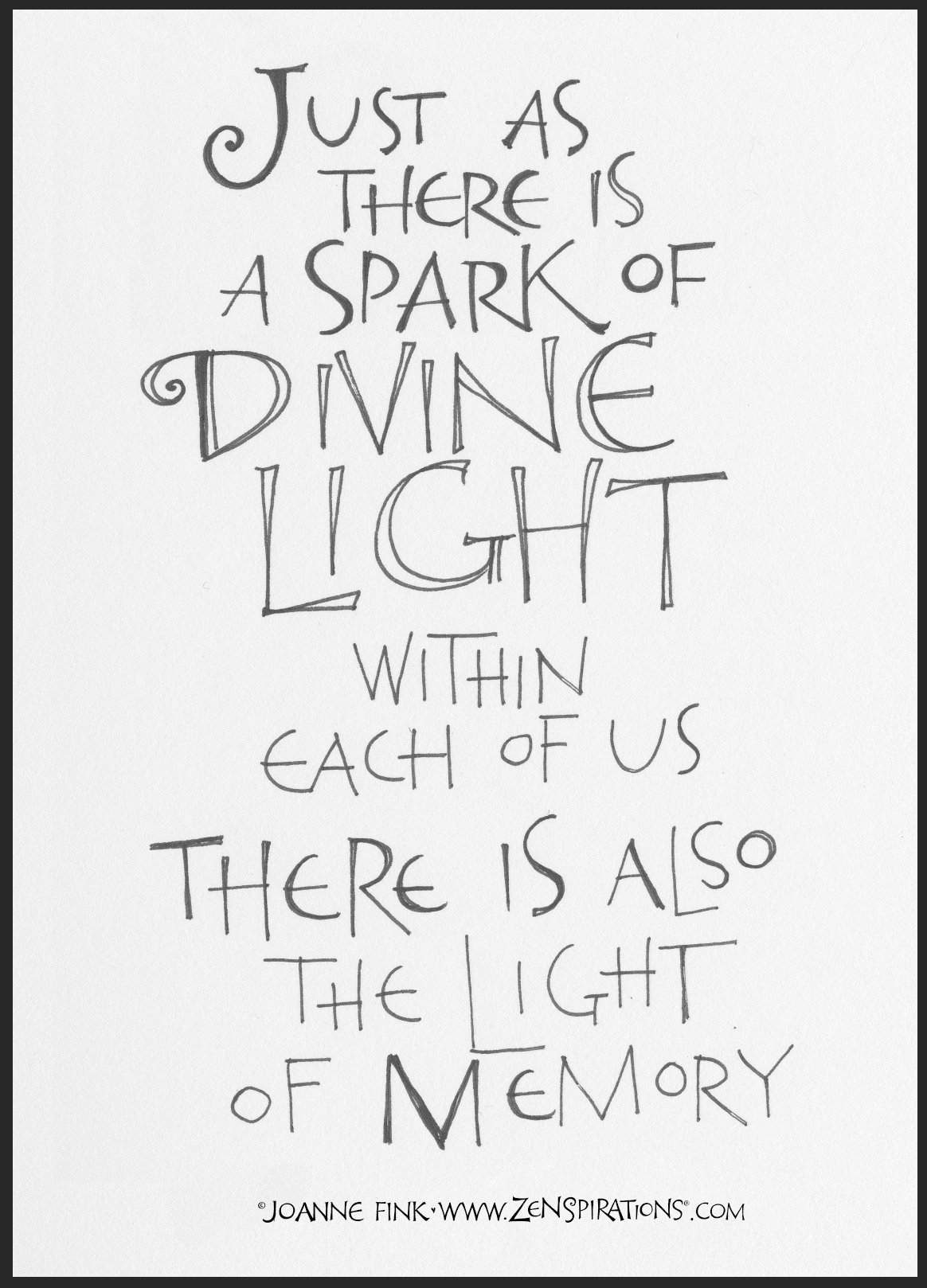 Since Andy died I've realized that love is a force so powerful that it transcends death…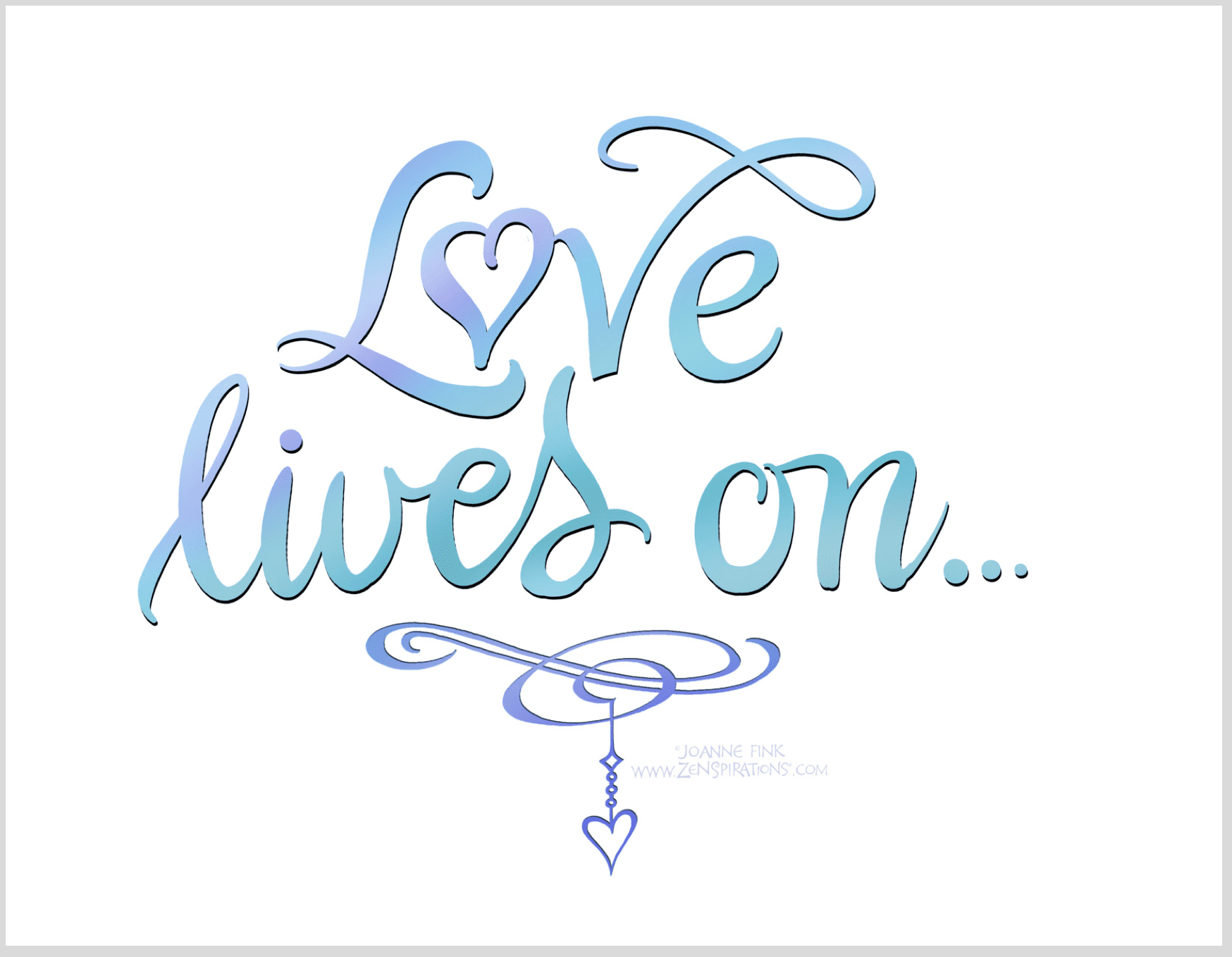 Every August I create a piece of art in Andy's memory. This year I did two different designs: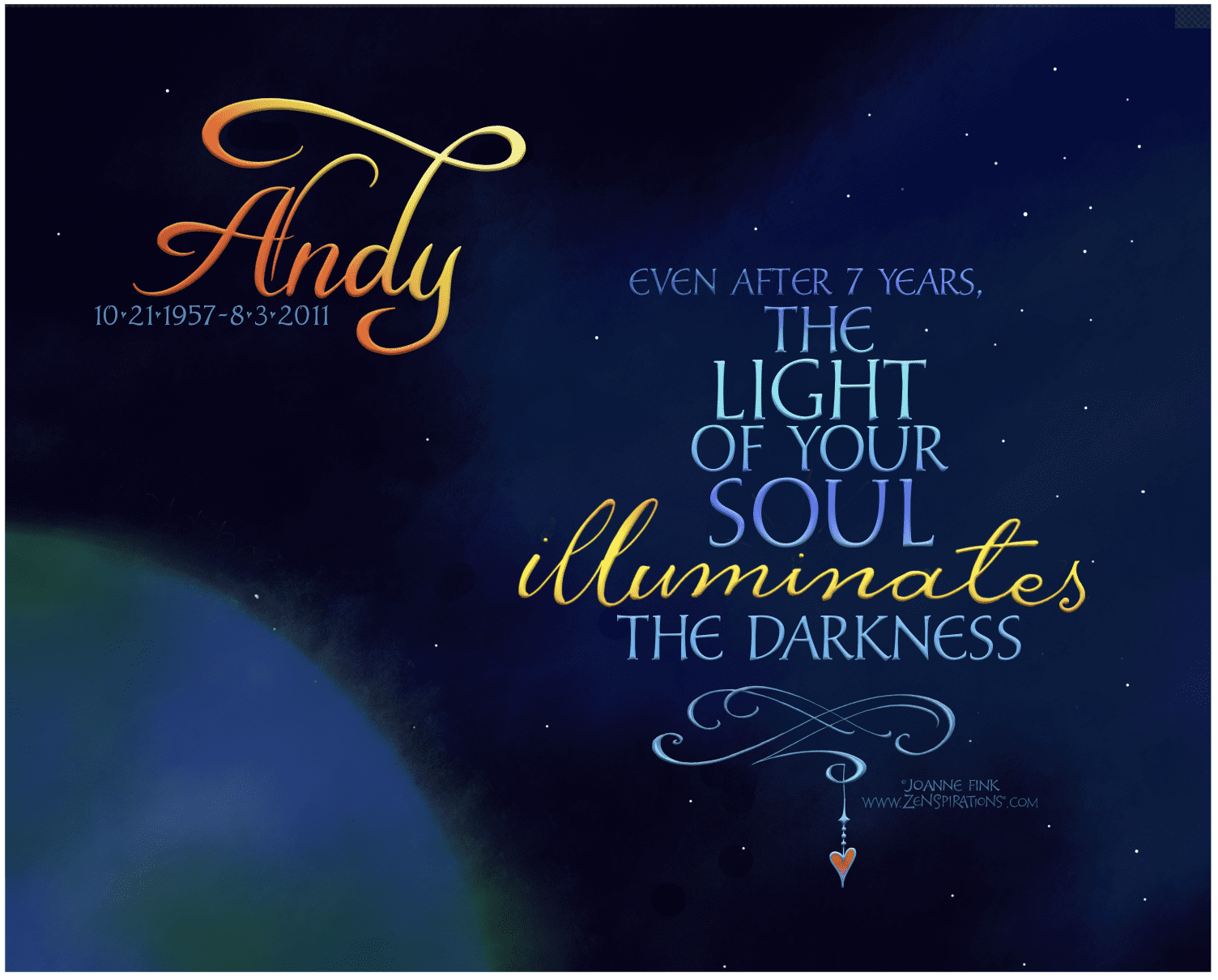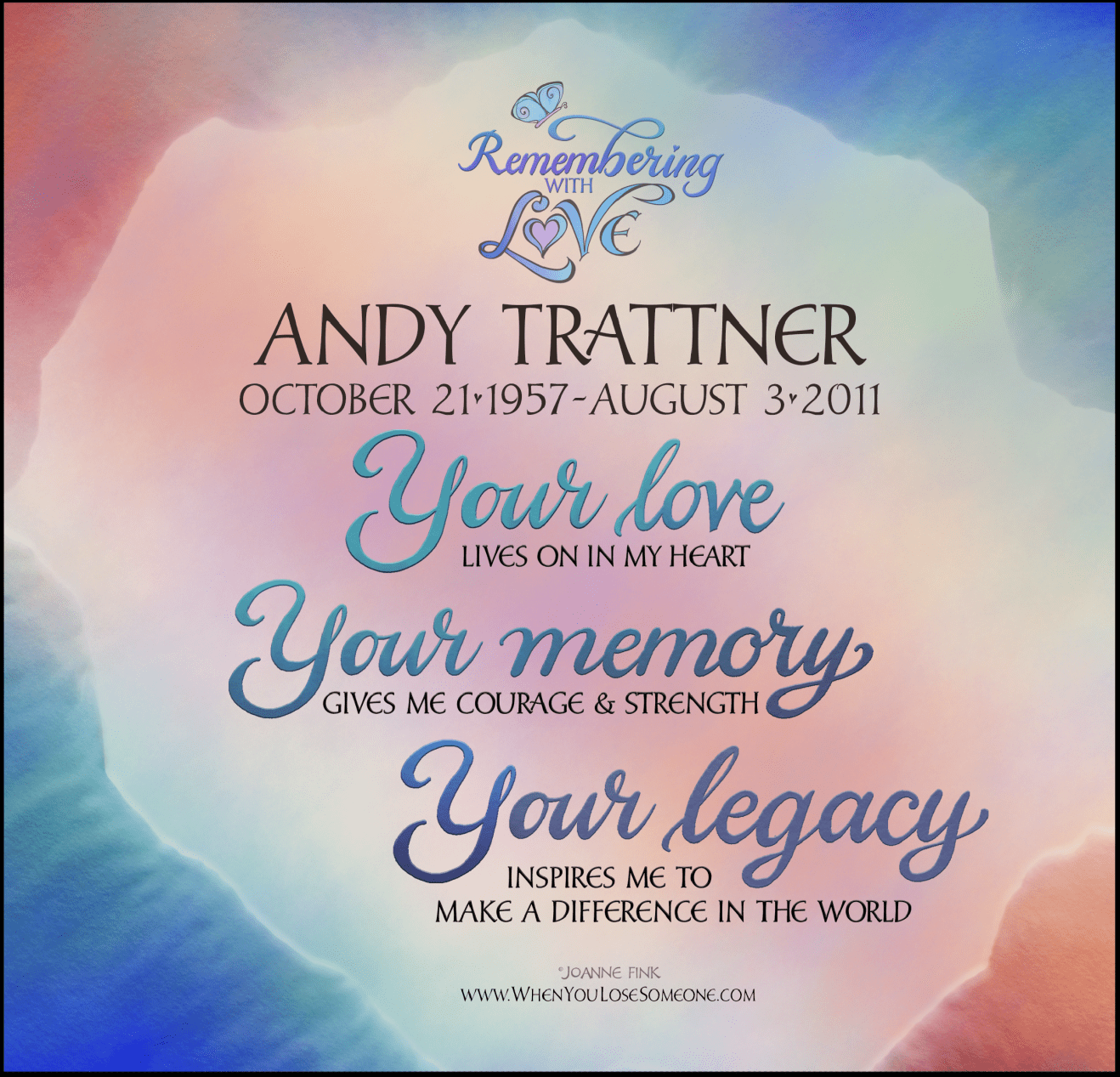 In addition to making commemorative art for my loved ones, I also create personalized commemorations for other people. I wrote the piece below in 2014, after my friend Mary Ann David died.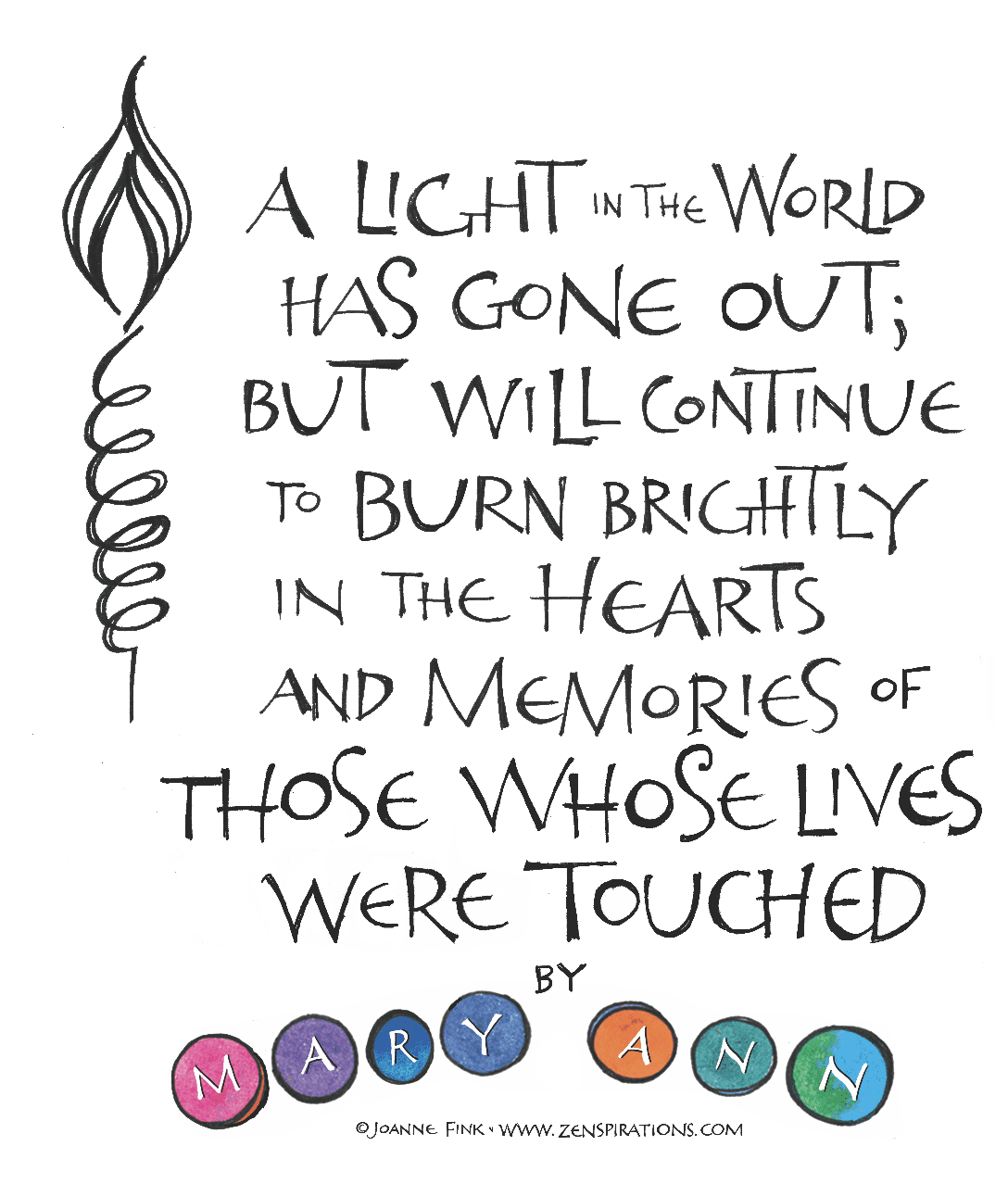 This is one of the morning journaling entries I wrote about my friend Barbi Disraelly, who died in 2016.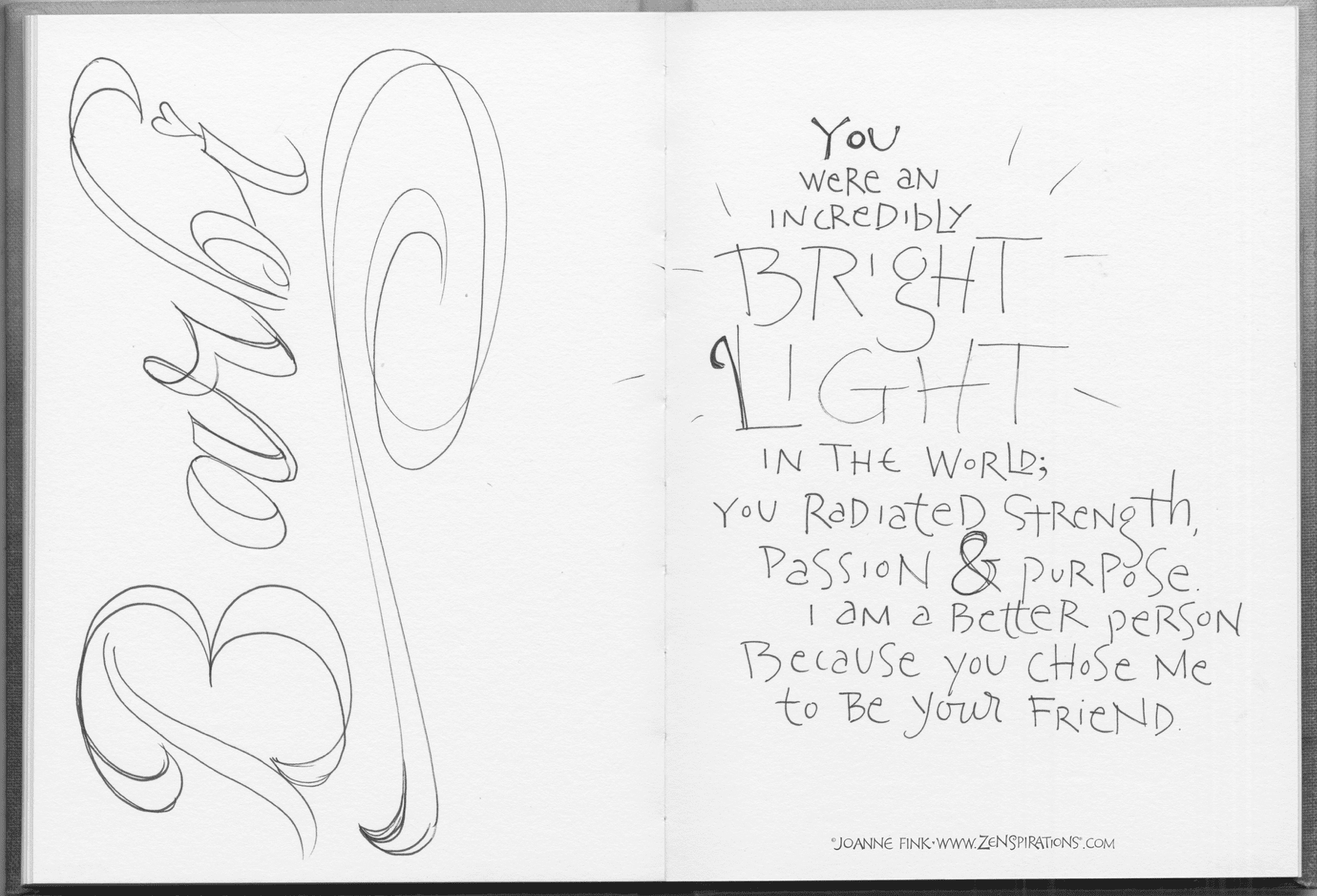 Creating commemorative art helps me remember the people who made a difference in my life. And, having created hundreds of personalized remembrances, I know that receiving a piece of commemorative art is deeply appreciated. If you like to draw and letter, I'd encourage you to create your own heart-felt designs. I'd also recommend including photographs, something I've just started doing.  This is a Photo Memorial I made for my friend Gail Beck, whose uncle died on Thursday.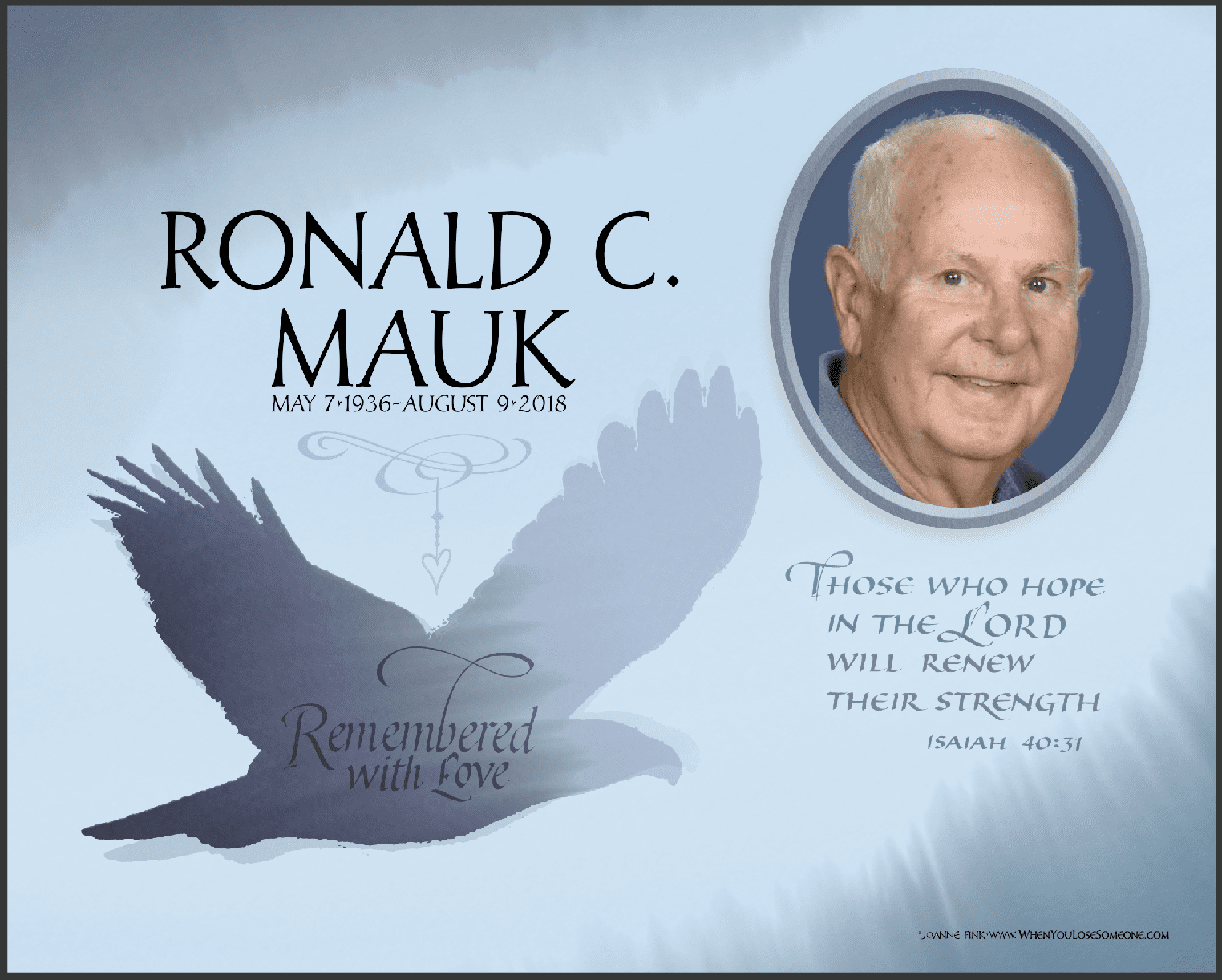 I made this one for my friend Mary Ogden Ellis, whose husband Al would have turned 81 yesterday.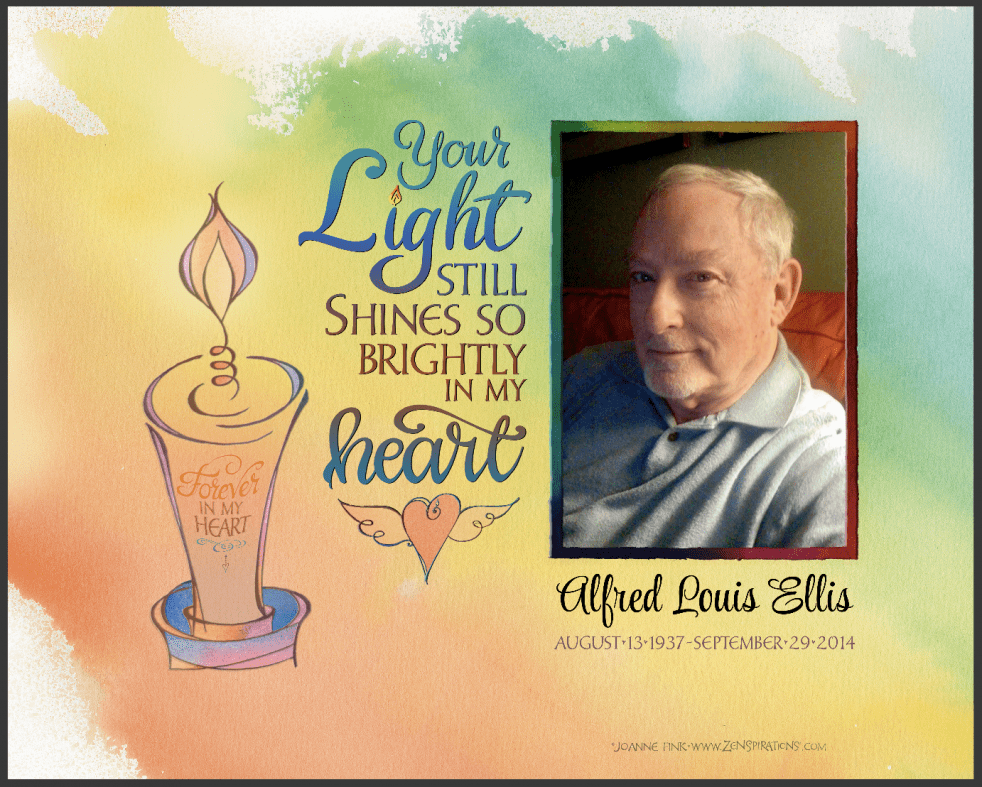 If you would like to see some of my other commemorative art, check out the Shop and Inspiration for Tough Days sections of my new website, www.WhenYouLoseSomeone.com. There are free resources for people who are grieving, as well as for those supporting them. If you have lost someone you love– or if you know someone who has– I hope you'll visit (and share!) the website.
Stay Zenspired,
Joanne