The Song I Sing
Tuesday, December 9, 2014
Hi Everyone,
I had a delightful surprise this weekend when an old friend came to visit and brought me a special, hand-made gift which she calls 'Rooted in Love'.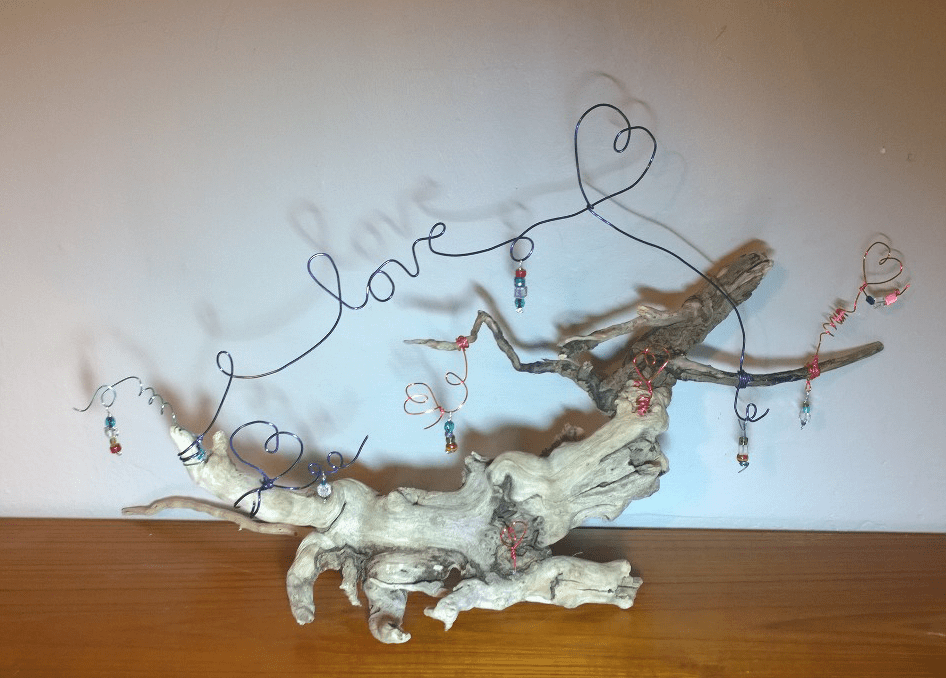 It's crafted from an actual root that my friend found washed up on the beach. I love the three dimensional beaded dangles, and the way the wire shapes cast shadows on the wall. It is such a thoughtful gift– the first 3D Zenspirations(R)– that I wanted to share it with you.
I also wanted to share a conversation we had about purpose. My friend and I both want to devote our lives to something meaningful… something which will make a difference… but question how we can be sure if what we are doing with our lives is fulfilling our divine purpose. It's a question I've been wrestling with for a while… am I doing what God wants me to do? And, after much soul searching, I can only say 'I hope so'.
I believe that each of us is here for a reason… and that we each have both the ability– and the responsibility— to use the talents we've been blessed with to make the world a better place. But we must start by discovering our special gifts. Coming from a musical family, I often gravitate toward musical themes, and try to interpret music visually. (Fun Fact: Zenspirations Dangle Designs evolved out of my attempts to draw music… some of my very first Dangles were an abstract staff and notes!) As I was grappling with concept of discovering one's purpose, I created the piece below.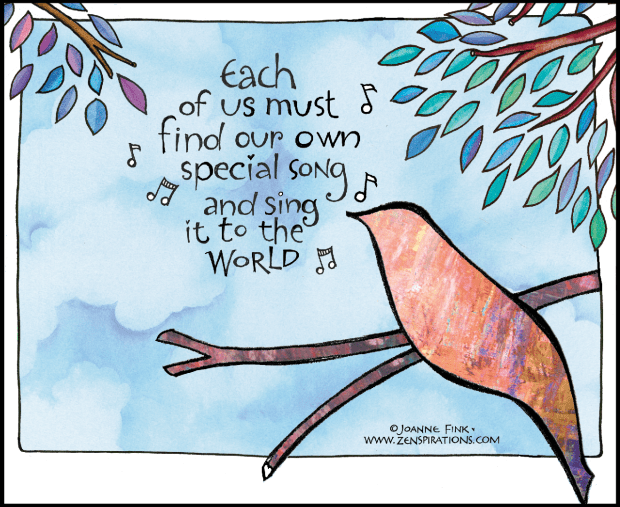 Zenspirations(R) is the song I've chosen to sing to world… and I invite you to sing it with me. It's about reaching out in love, making your life's journey meaningful, and inspiring others to fly.
If you have a special gift that you share with the world, I'd love to know what it is and how you use it to make a difference for others. And if you know someone who is struggling to find themselves, and to discover their special gift, please share the piece below with them. It's a variation of a page from my gift book With God All Things Are Possible.
As always I welcome your comments and suggestions.
Stay Zenspired,
Joanne