The Tree of Life
Tuesday, May 8, 2018
Hi Everyone,
Before starting this week's blog, I wanted to let everyone know about the big Zenspirations® WEBSTORE SALE. It will start at midnight, Saturday, May 12th, and run until midnight on Tuesday, May 15th. I've spent most of the week getting all the new products– art prints, shopping lists, dies, magnets, and more– into the webstore (some won't debut until the sale starts!). EVERYTHING in the store will be 20% off; just put in the code ZEN4 when you check out. Here's a sneak peek at some of the new products:
For the first-time ever I've decided to offer some of my favorite Zenspirations designs as Art Prints. The image area is 8 x 10, so the design can be easily matted and/or framed, and I've priced them at an affordable $14.99. The print will be packaged on a sturdy backing board in a clear acetate wrapper. I hope you like them, and would appreciate your letting people know about them.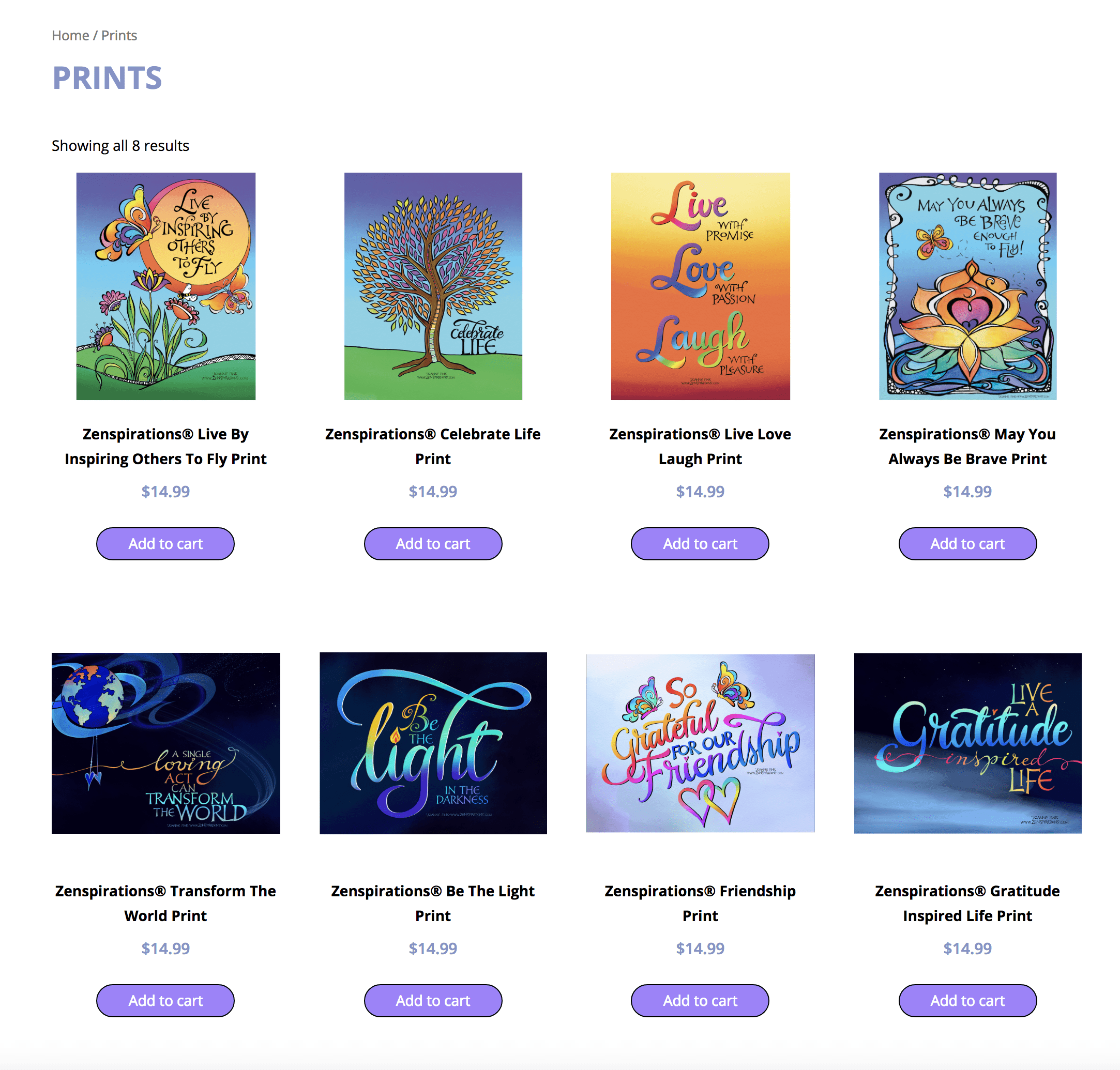 In addition to the prints, I'm really excited about some of the new Stationery products I did for Wellspring.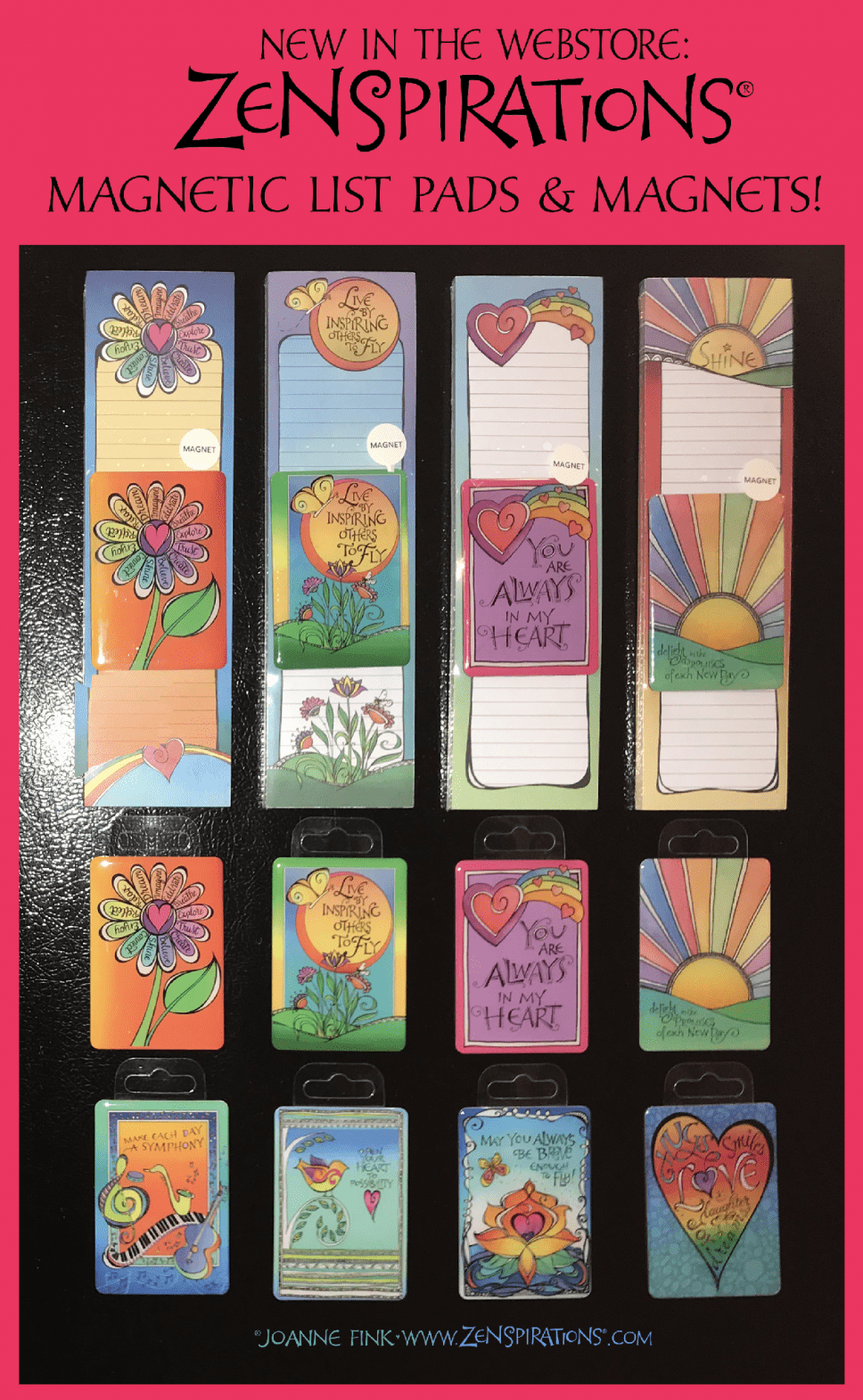 I hope you'll check out all the new goodies; as always, I value your feedback. Please leave me a comment to let me know what else you'd like to see in the store.
And now, on with our regularly scheduled blog!
In March, I went to Blue Spring State Park with friends who were visiting from out-of-town. We didn't get to see the Manatees, which Blue Spring is famous for, but we all enjoyed being out in nature. I especially delighted in the huge variety of trees, and spent a happy hour photographing as many different types of bark as I could find. Here is a random sampling of the different trees I saw that afternoon.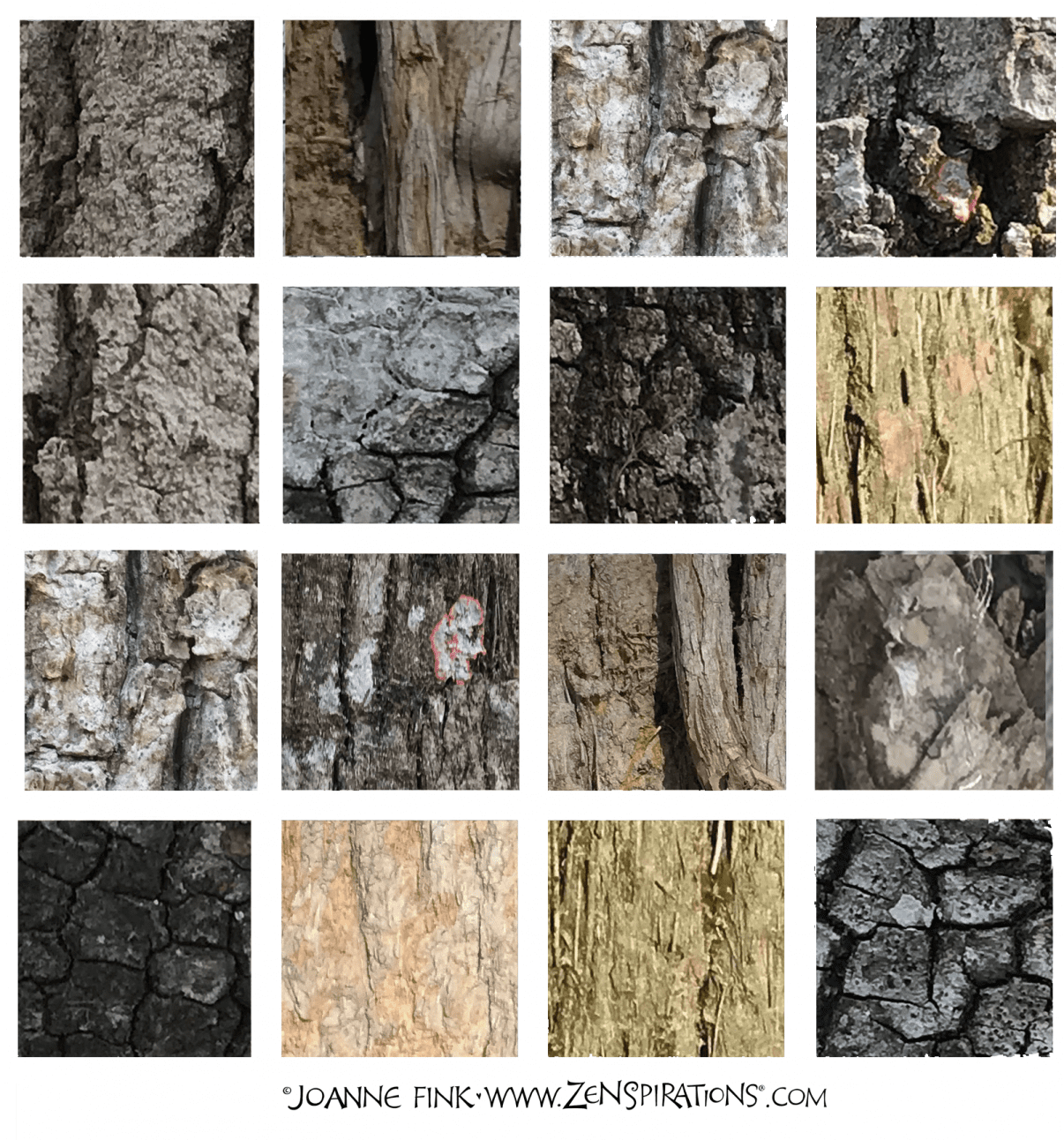 I once spent a year photographing different types of tree-bark wherever I traveled. The textures, the colors, the knotholes, the way the branches grow– all fascinate me. I have thousands of photos of tree-bark, which I'd like to incorporate into an art installation someday.
When I started Zenspirations® in 2009, trees and leaves were amongst the first things I drew. Here are two of my earliest efforts: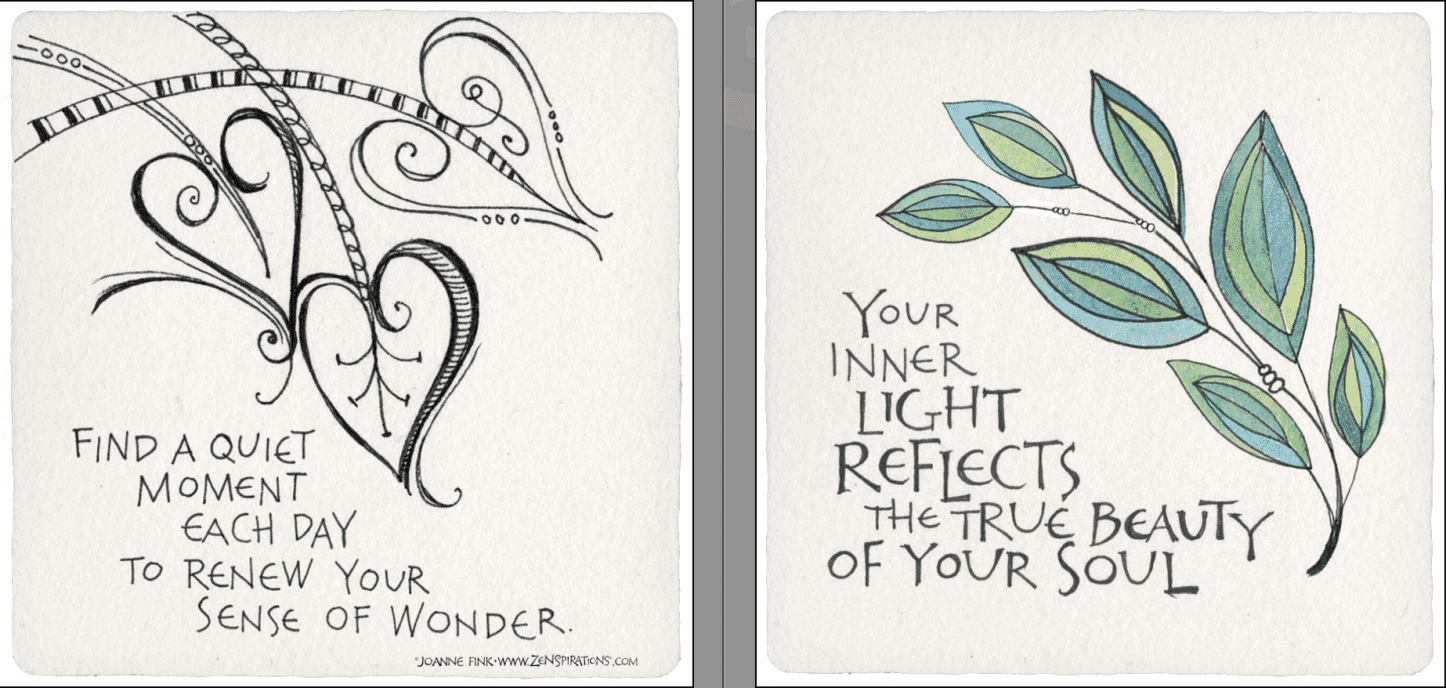 Trees have a spiritual quality which draws me to them; each one is beautiful in its own way. I love to draw– and color– trees. As you can see from the image below (which is one of the new items in the webstore), I don't always choose realistic colors!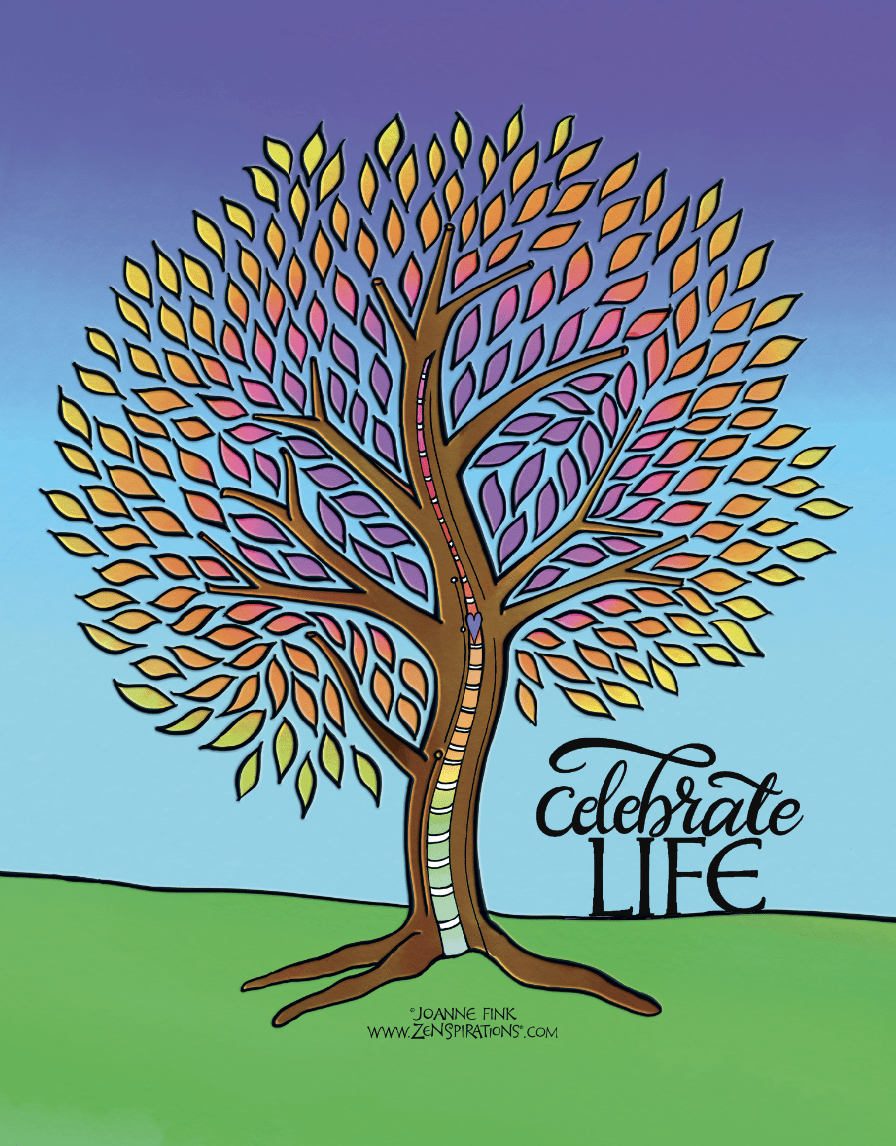 For those who would like to create their own version of the Celebrate Life Tree, here is a FREE COLORING CARD you can download: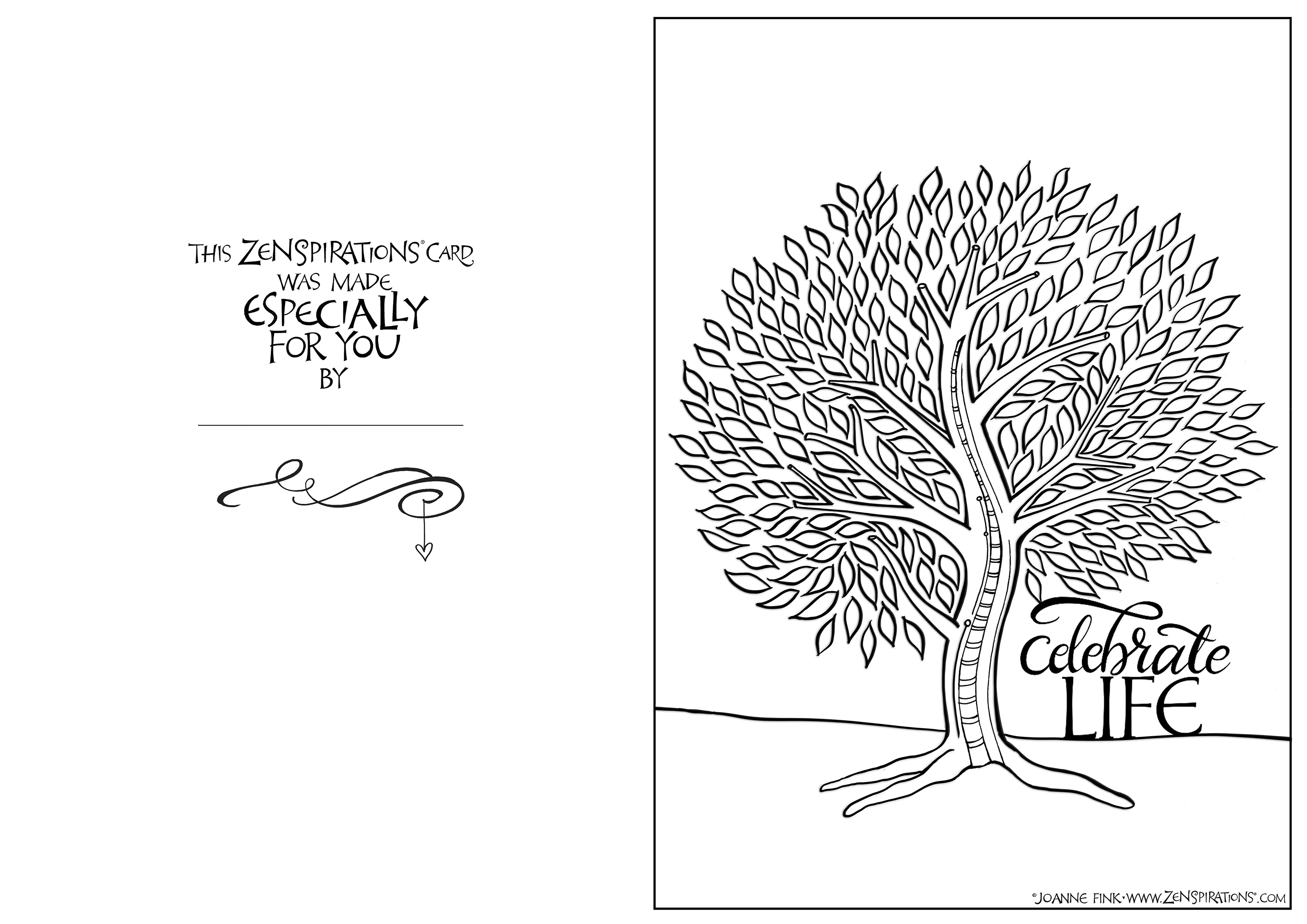 Click the link below to download your copy.
Zenspirations®_by_Joanne_Fink_Celebrate_Life_Greeting_Card_FREE_Download
I incorporate trees into a lot of my Zenspirations designs, and last year created a Tree of Life stencil so you can make your own trees. Here's the stencil design (which will be on sale this weekend!):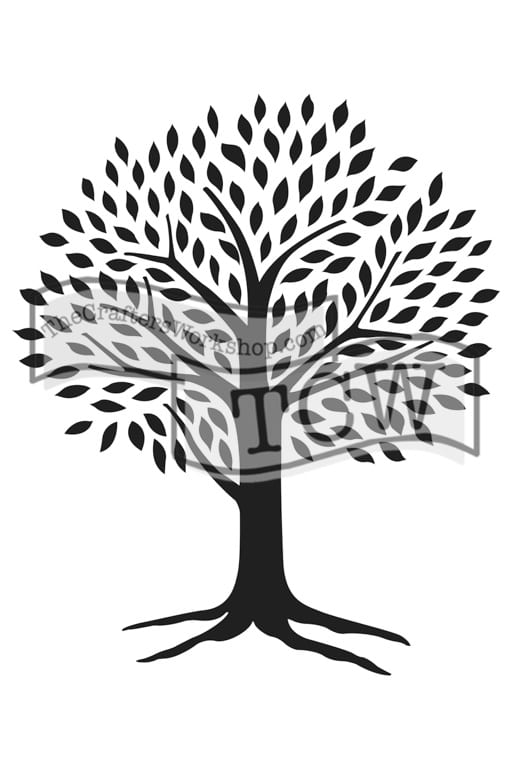 Here are some examples of the Tree of Life design. This first piece is one my daughter stenciled using Sakura's awesome metallic Gelly Roll® Pens.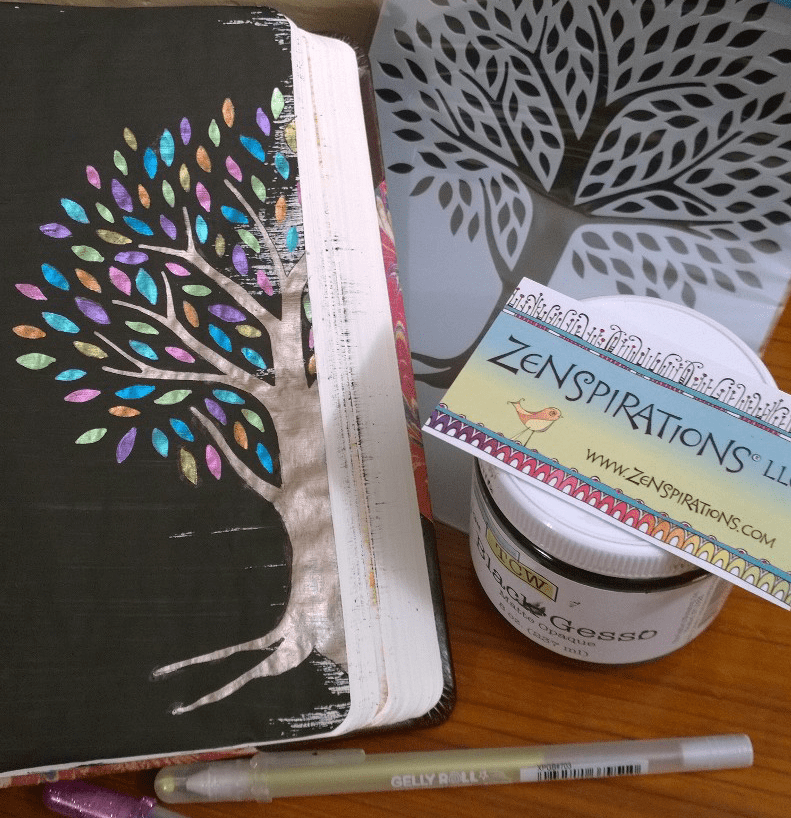 The striking design below was done by my friend Gail Beck: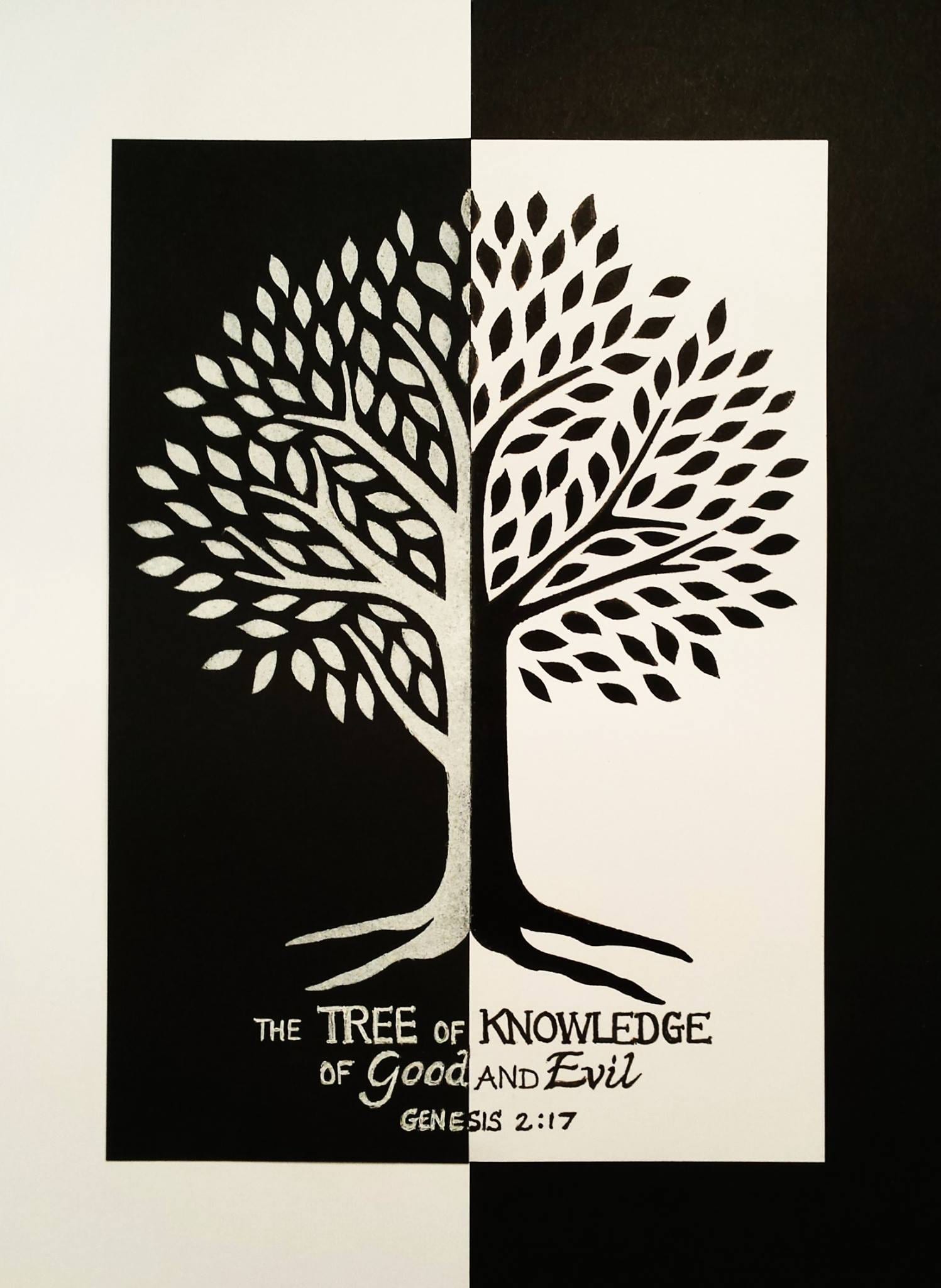 And I did this one as a housewarming gift for a friend.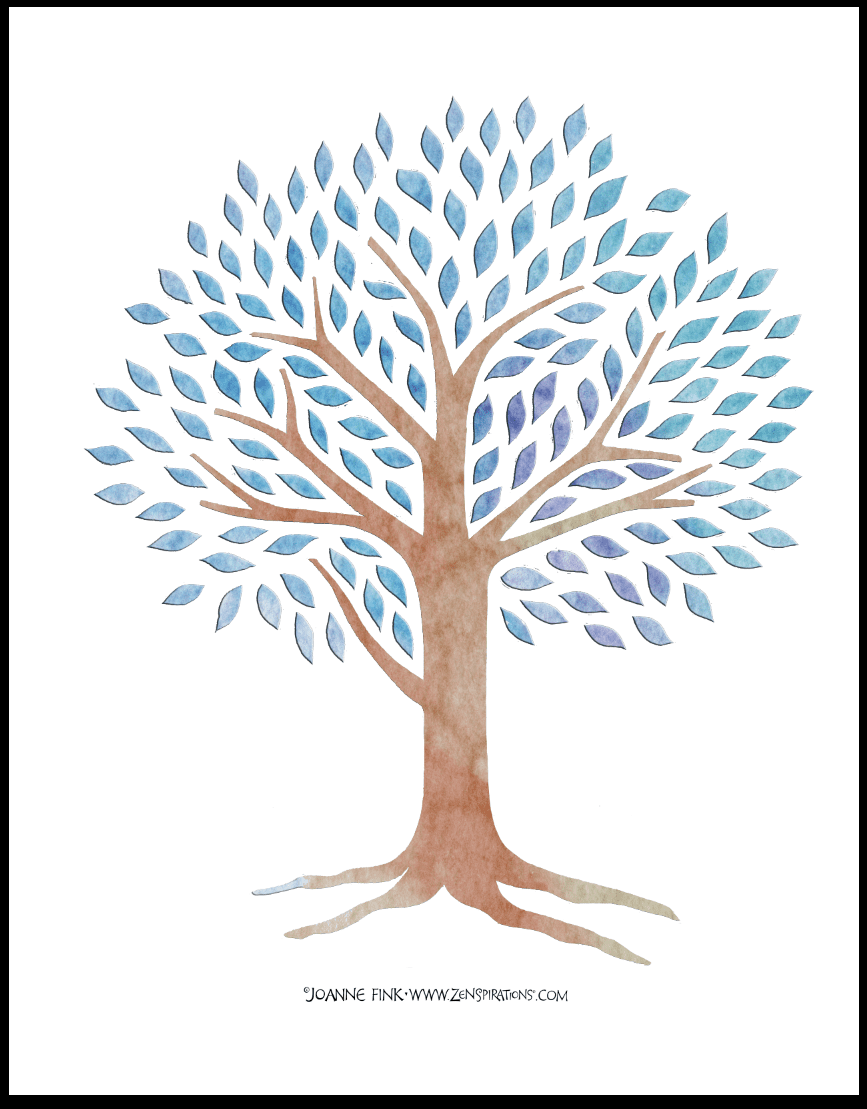 If you'd rather color than stencil, you'll find this tree it in my Expressions of Nature Coloring Book.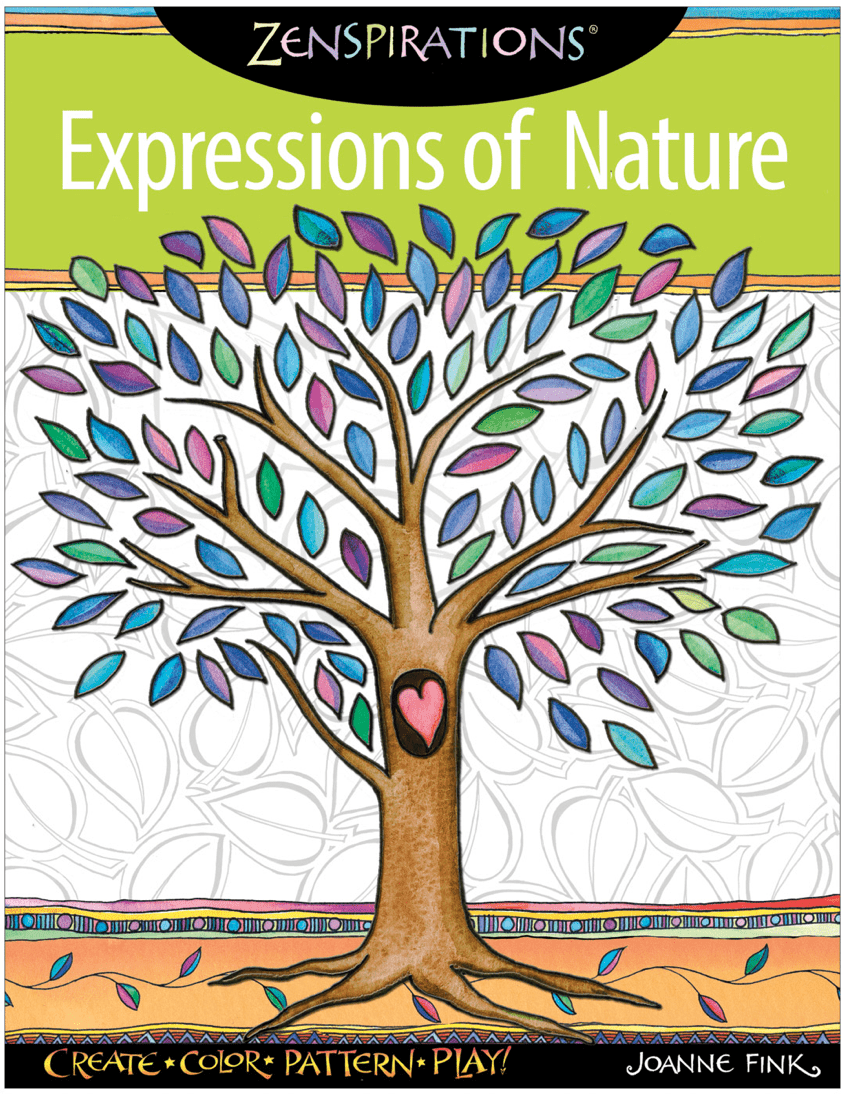 And you'll find a similar design in My Prayer Journal: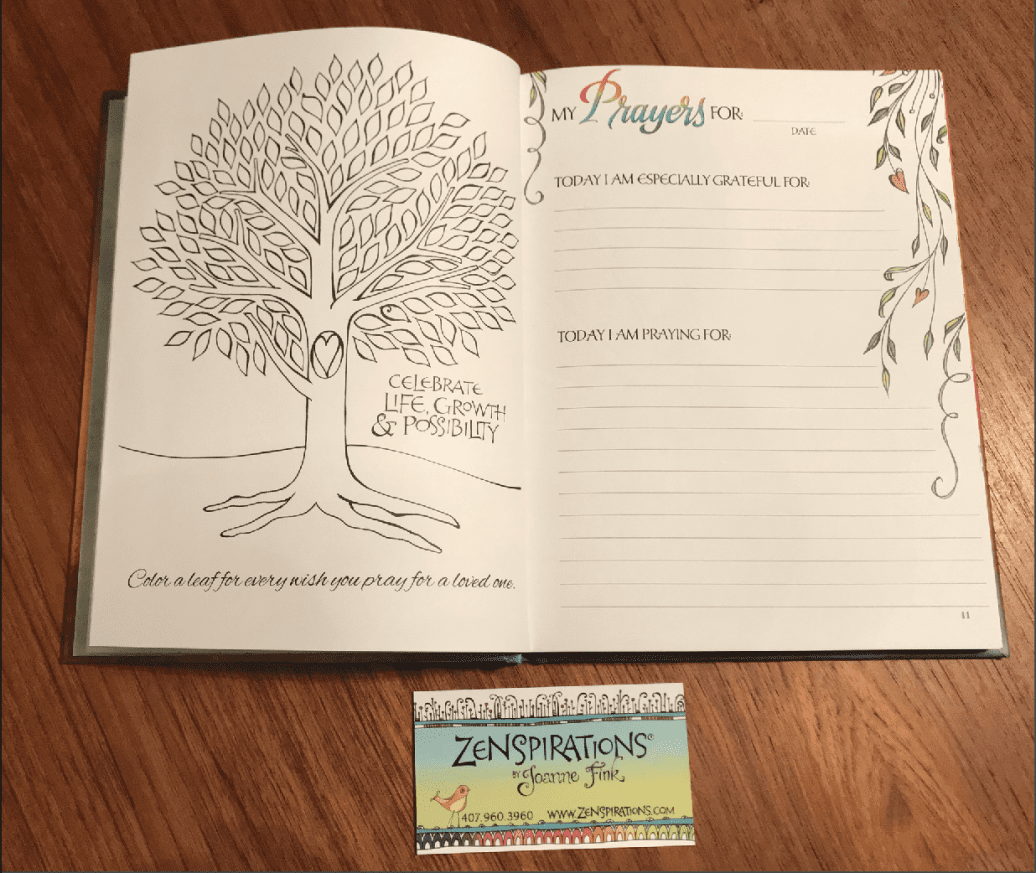 Right now I'm working on a really special project– and if you'll be in south Florida on May 20th– especially if you are part of the Parkland community— I'm inviting you to join me at the MSD Healing Hearts Foundation Day of Hope & Healing.
The project is a Tree of Life, which will be a collaborative community art installation being created to bring hope and healing to Parkland, Florida, where 17 people lost their lives at Marjorie Stillman Douglas High School on February 14th.
I drew a tree with 17 branches, one for each of the victims: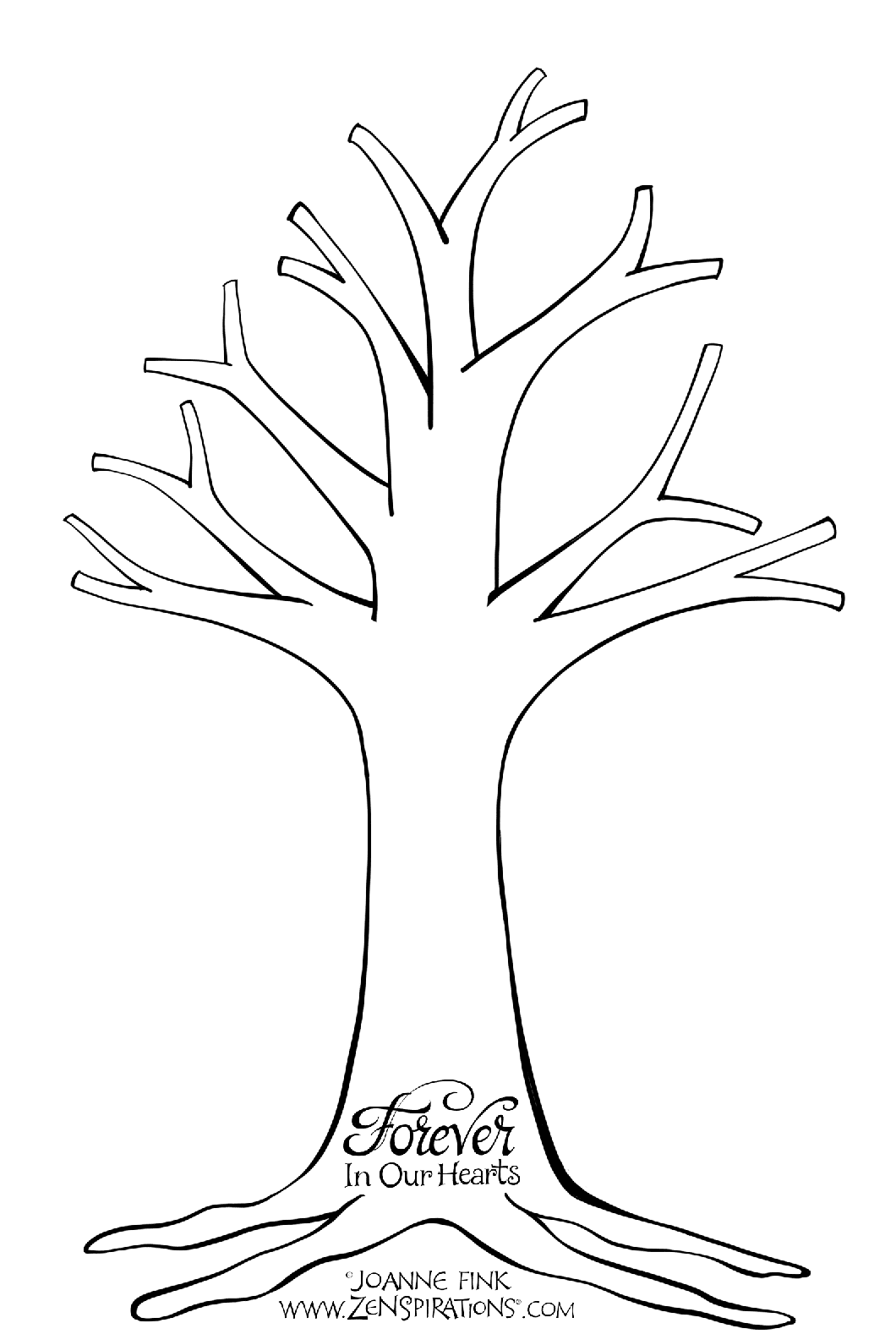 The tree will be cut out of 1/2 inch thick MDF board, and decorated. I'm thinking of Dangles, but am open to suggestions. Members of the community are being invited to decorate a leaf in memory of a loved one, or someone they knew who died during the shooting. I'll have two tables in the lobby of the hotel– one for people who like to do watercolors with Sakura's Koi® Coloring brushes, and the other table for people who like to draw and color. Sakura is generously donating a variety of their awesome pens, and Spellbinders, my die licensee, has graciously offered to provide a leaf die and die-cutting machine. My plan is to cut 500 four inch leaves (some out of watercolor paper, some out of colored card stock, some out of white card stock) and then demonstrate different ways for people to add patterns and color to their leaf. Participants will get to create leaves in memory of, or in honor of, a loved one, and I will assemble all of the leaves onto the backing board that the tree trunk will attach to.
Although this hasn't been confirmed yet, we are hoping that the final tree will have a permanent home at MSD High School. Please let your friends and family in the area know about this meaningful project. I hope to see you in South Florida on the 20th.
Stay Zenspired,
Joanne