Think Pink!
Tuesday, October 4, 2016
Hi Everyone,
October is Breast Cancer Awareness month, and for the past three years I've posted cards from the Zenspirations® 'Pink Ribbon' collection for 'color & creativity enthusiasts' to share with those they love. I'm thinking about creating some new art this year, to give encouragement, hope and support to cancer patients and their care-givers, friends & family, and am wondering how many of you would be interested in sending (either physically or digitally) a card in honor of Breast Cancer Awareness month. Your responses will help me decide whether or not to spend time creating these new designs, and if so, what type of designs to create.
Would you prefer an inspirational message such as 'Keep Hope in Your Heart';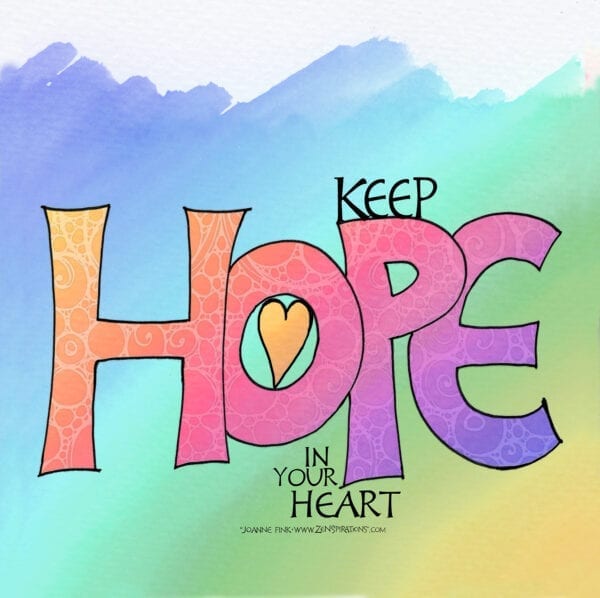 a faith-based message, such as 'Praying for You Today';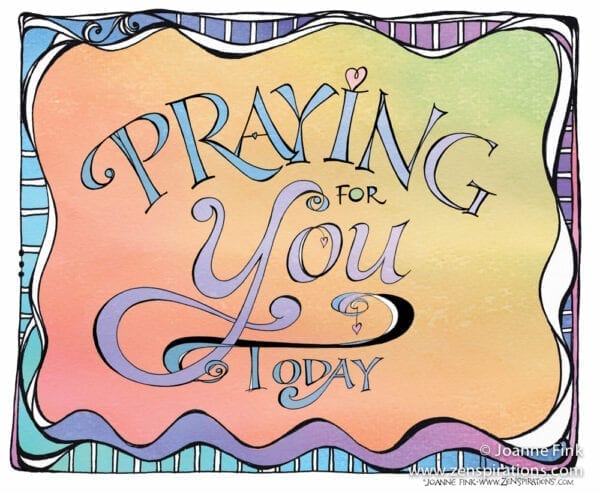 a compassionate message such as 'Holding You in My Heart';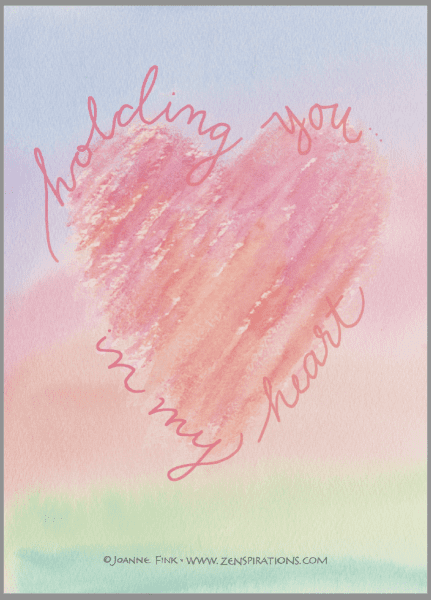 or a different type of message that I didn't list?
Would you prefer a card like the one on the left, which you can color yourself, or a card which is ready to send, like the one on the right?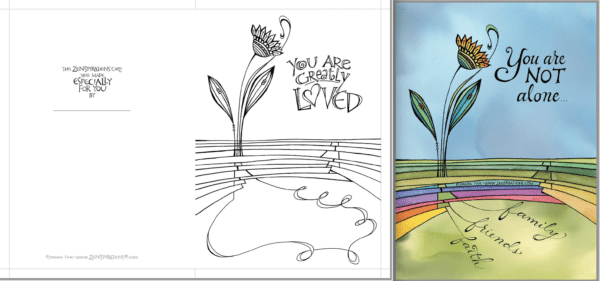 Below are two of the designs I shared last year, which feature words like Strength, Survivor, Hope, Love, Courage, Believe, and Imagine. Are there specific words or phrases you'd like me to incorporate into this year's designs?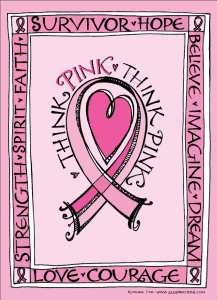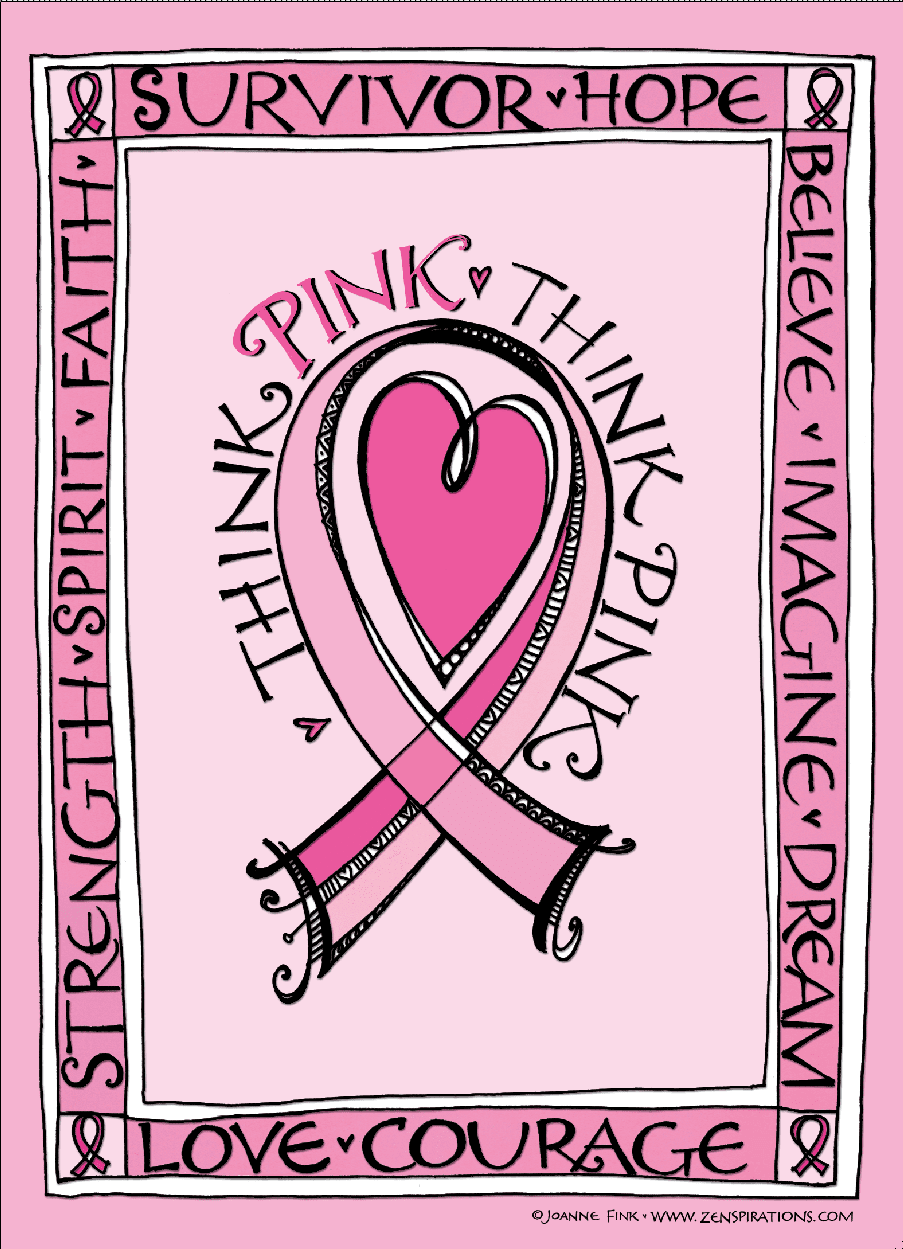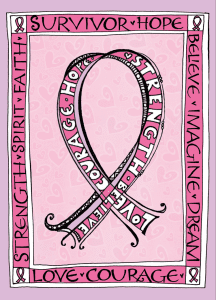 Thank you in advance for your input. You can leave me a note in the comment section of the blog, or just cut and paste these questions into the comment section and add your reply.
I'd like a card to send to: __________________________________________________.
I'd like the message to say: ________________________________________________.
I'd like the design to include the word(s) _________________________________.
Please check one:

I'd like a card to color:  _______
I'd like a ready-to send card:   _______
As a thank you for sharing your thoughts, I will randomly select one of the comments, and will write the name of the person who will be receiving the card, as well as the name of the person who leaves the comment.
Before closing tonight, a reminder that October 21st is National Mammography Day. Early detection saves lives; please make your appointment today, and encourage your friends and family to do the same.
Stay Zenspired,
Joanne