Time to Pray
Tuesday, February 19, 2019
Good day Zenspirations® tribe! I am Tracey Nicholson. I know. You are super surprised to see me here when you were expecting Joanne. I'll get to that in a moment.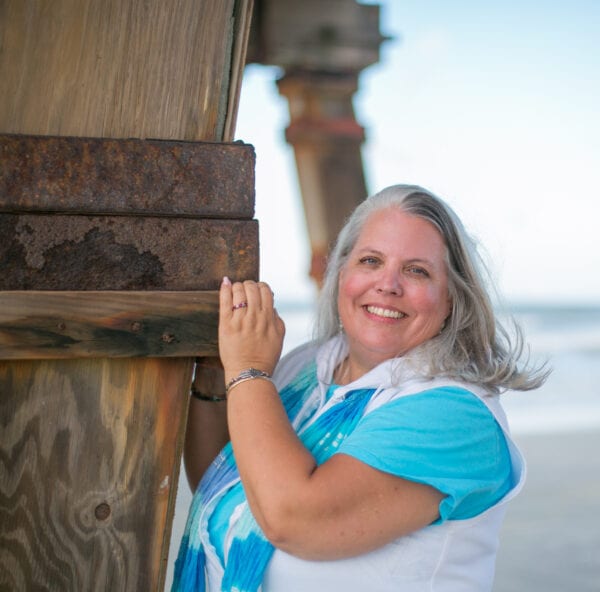 First, who am I? I am part of the Zenspirations tribe, a member of a small group of dynamic artists-including Joanne- who gather in our geographic area to share—share– and share some more (we call ourselves the Knuckleballers, there is more to that story… perhaps another time). I am a spiritual seeker and a personal friend of Joanne. She has changed my life in several ways. The first and most dramatic was through her book, Zenspirations Letters & Patterning. It set me on a path to creativity and to the artful life I have today. More on all that in a later blog post, too.
Second, where is Joanne? Our friend graciously allowed me to write this post on her behalf because she is having a spinal fusion today, February 19th, to repair issues with her back that have left her in pain and mostly immobile for months. It's a long recovery, one that will prevent her from attending to details of deadlines and production for a little while. Of course Joanne has approached this situation like she approaches everything in her life… in prayer and reflection, carefully and with the utmost care, and with a nod to gratitude in all things. The honest truth is that it has not be all sunshine and daisies for her. There have been moments of frustration and distress. That part of the story is Joanne's to share, at some point, as she chooses.
So, I am writing this post for several reasons. Here's the list of them:
I want to offer it to my friend as a way to reduce her To Do list as well as support her as she prepares for time away from direct, hands on work. Joanne works hard to bring only the most uplifting content to the world. She has prepared content from guest bloggers and worked behind the scenes, in advance to keep all things Zenspirations on track while she is away.
I know that Joanne always wants to authentically share her life's journey in hopes that it resonates with others and helps illuminate their path. We recently had a conversation about sharing this news with the tribe, and Joanne wasn't sure what to share. After we spoke I decided to write this and offer it to her. If you are reading it, she liked the idea!
As a member of the Zenspirations tribe myself, I want to contribute to it in any way I can.
And for me, because it is important to Joanne and part and parcel of who she is (and who I am), the most important reason is that we can support Joanne through this. And I'm asking you to help with this today and over the next several weeks.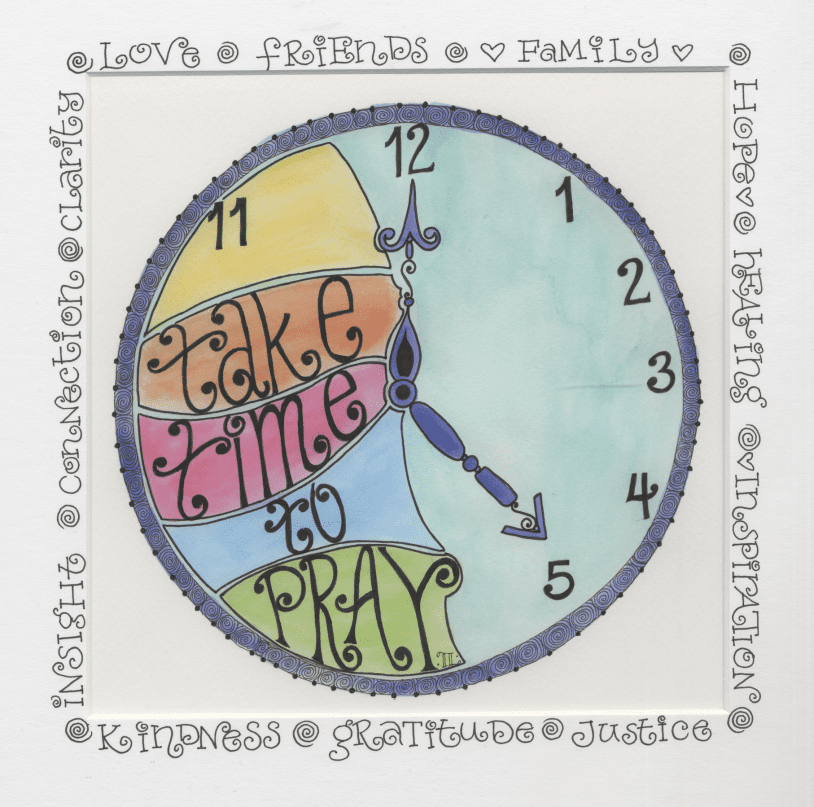 Please join me in surrounding Joanne with prayer energy and set the intention that her recovery to full health is quick and as pain-free as possible. We ask that the medical specialists are guided by God's hand to do what is needed to mend her pain. We pray for a smooth recovery at home with plenty of loving care and assistance around her, and that her full mobility will be restored very soon. We pray that Joanne will put herself first by engaging in an abundance of nourishing food and restorative rest and return to writing and lettering only when it's right for her. We ask for Joanne to trust that her tribe, the one she has carefully nurtured and grown from a tiny seed into a blooming community, will give back to her and Zenspirations all the love, support, friendship and prayers she has given us. As a widow with two children in college, please send Joanne an abundance of love, hugs and prayers and help soften the surgery's financial impact by sharing her work and inviting others to buy her products below. Thank you for helping us help Joanne. We are truly grateful.
Through all of this, she will know that this tribe, the one that she has carefully nurtured and grown from a tiny seed into fully blooming community, will offer some things back to her and the beloved Zenspirations community… our love, our support, our friendship, our prayers, and our belief that all will be well. We've got your back, Joanne.
Joanne joins February 2019 "Knuckleballers" gathering by Skype!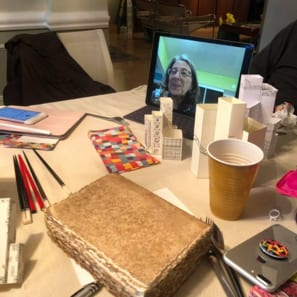 An earlier gathering of the "Knuckleballers" jazzed from an afternoon of inspiration and sharing