Today is a Great Day to be Amazing!
Tuesday, August 12, 2014
Hi Everyone,
As most of you know, Zenspirations is more than art accompanied by inspiring, hand-lettered text; it's about discovering our God-given talents and using them to make a positive difference in the world.
If we are able to stay grounded in gratitude, make a commitment to be kind, and continually reach out in love, amazing things result.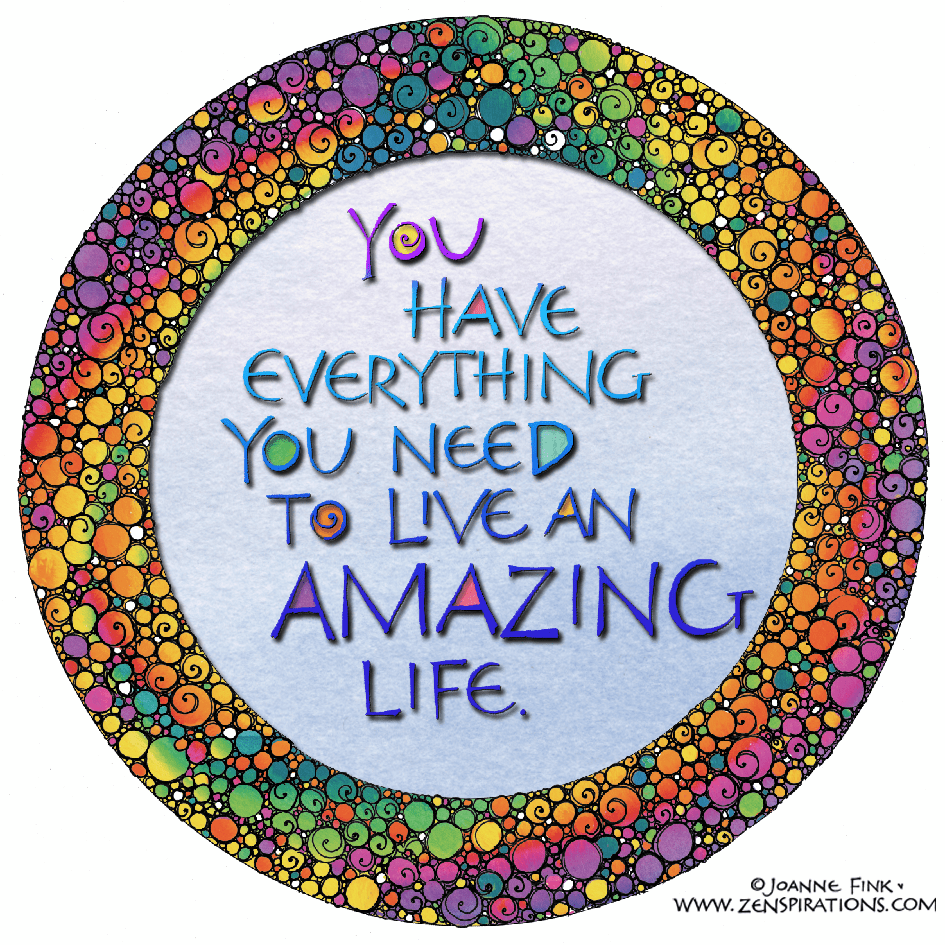 Today is a great day to be amazing!
Reach out to someone you love today and let them know you think they are amazing… you'll be surprised at the difference you can make!
Stay Zenspired,
Joanne
PS I'd love to hear about your amazing day… please leave a comment below, or write to me at [email protected].