Welcome to My World!
Tuesday, February 23, 2016
Hi Everyone,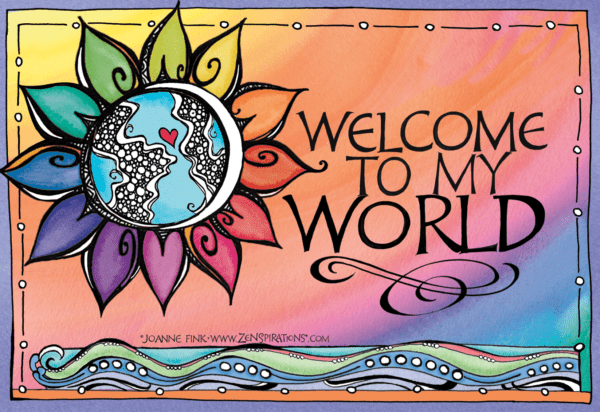 Welcome to my World! It's a world of Color, Creativity & Connection where artistic exploration is encouraged, shared and celebrated. For those of you who are newcomers to the blog, Zenspirations® is a combination of my personal philosophy and art style. I try to pair my drawings with scripture, or with my own hand-lettered messages and I teach the techniques I've developed and share my designs in hopes that others will use them as a springboard for their own artistic expression.
You don't have to be a professional artist or crafter to enjoy Zenspirations®; double-stroking images and adding patterns and uplifting text is something everyone can do. I encourage you to experiment with color, pattern, and hand-lettering as a way of developing your own creative voice. For those of you who are spiritual seekers like me, I'd recommend practicing Zenspirations® as a form of drawing meditation. I try to wake up each morning with a pen in my hand, and begin the day with a gratitude filled prayer-drawing like this one.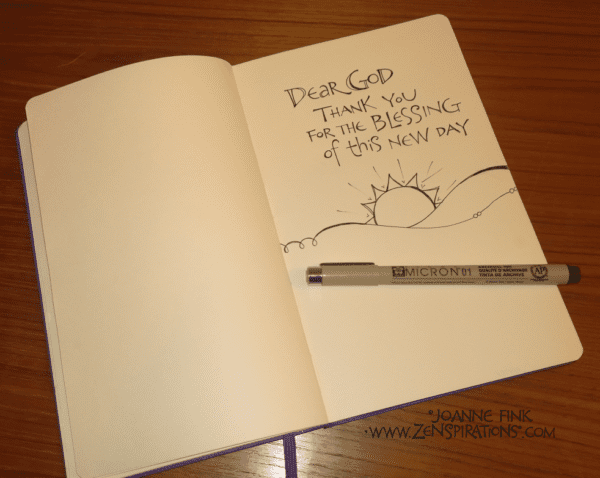 I've discovered that when practiced regularly and meditatively, Zenspirations® can lead to opening our hearts and minds to our own limitless creative potential. For me, the practice starts with an intention to stay grounded in gratitude and to make a difference in the world, and I try to let the lines and words flow through me as I journal.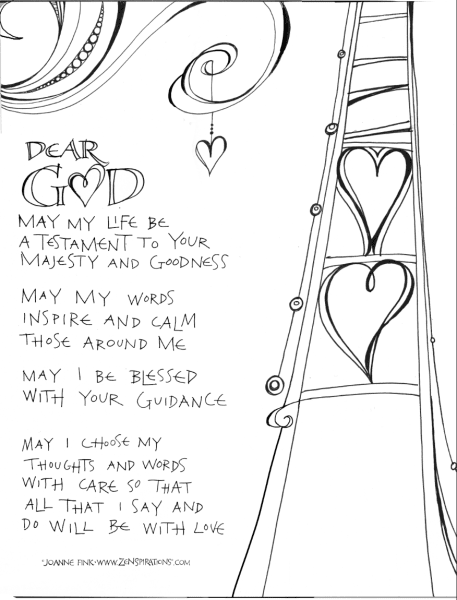 Sometimes I go back and create a finished piece of art from one of my journal pieces. For example, this Color, Create, Pattern, Play page from my Expressions of Faith book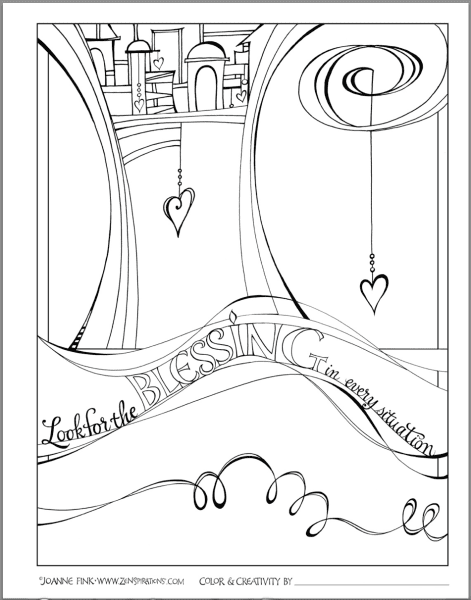 began as a spread in my morning journal.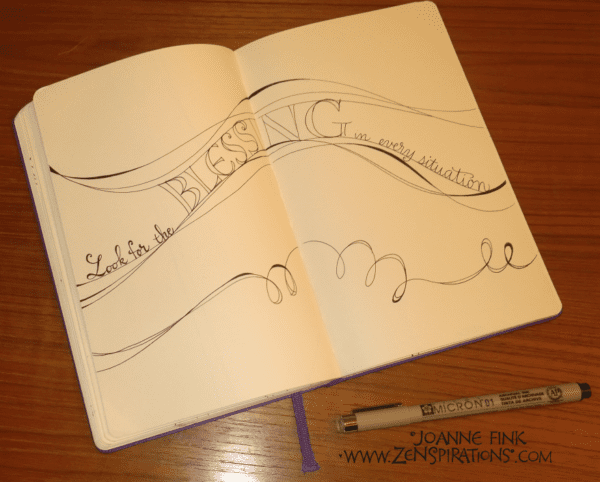 I am especially proud of way Zenspirations® has grown into a worldwide community of kind-hearted souls who share a love of creative arts and inspiring thoughts. . At last count there are people in almost 50 countries are being 'Zenspired', and hopefully inspiring others. If you'd like to become part of this global community, I invite you to join our Zenspirations® Create, Color, Pattern, Play Facebook Group, where you can share your 'Zenspired' work, seek help with tools and techniques, and enjoy the amazing creations that are posted. Click here for the link.
For more Zenspirations®, you can follow me on Instagram or 'like' Zenspirations by Joanne Fink on FB. And if you love to color, please check out the Miracles from Heaven Coloring Contest; there are two Coloring Pages available as FREE Downloads, and some wonderful prizes.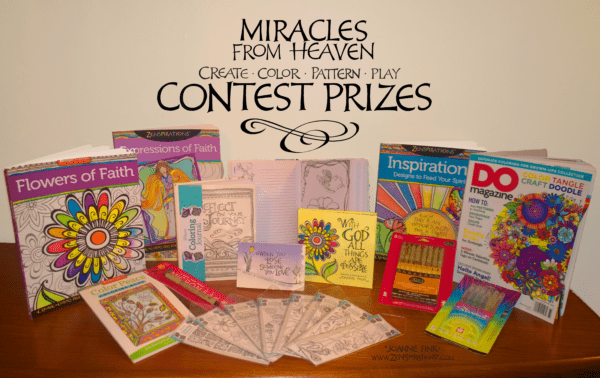 I look forward to seeing your creativity shine!
Stay Zenspired,
Joanne