What Makes Your Heart Sing?
Tuesday, August 19, 2014
Hi Everyone,
Today was a filming day for me– my friend Max Rousseau, who has directed all the videos that I've filmed for Sakura, spent the day helping me create a video to launch my first Kickstarter campaign. (If you aren't familiar with Kickstarter, it's a crowd funding platform exclusively for creative endeavors like the new book I want to publish.) I knew that Max would be able to help me, both because he's an awesome director, and because he has run his own successful Kickstarter campaigns.
Videos require a huge amount of time… Max spent five hours setting up the lights, cameras and sound equipment before we began filming. We did multiple 'takes' over then next several hours, before we took a short dinner break. After dinner Max repositioned all the equipment and started shooting the 'B-roll', which he'll intercut with the main footage to make the final film more interesting to watch. We didn't finish filming until 2:00 a.m.!
While Max was cleaning up all the equipment, I started looking through some of my recent drawings to see what I wanted to share in my blog tonight. There were a few designs that had promise– but would require several hours of work to turn into a finished piece. Given the lateness of the hour, I decided to use a piece which didn't need much polishing… but I couldn't decide which one to use. So I showed them to Max and asked which one he liked best… and here's the one he chose.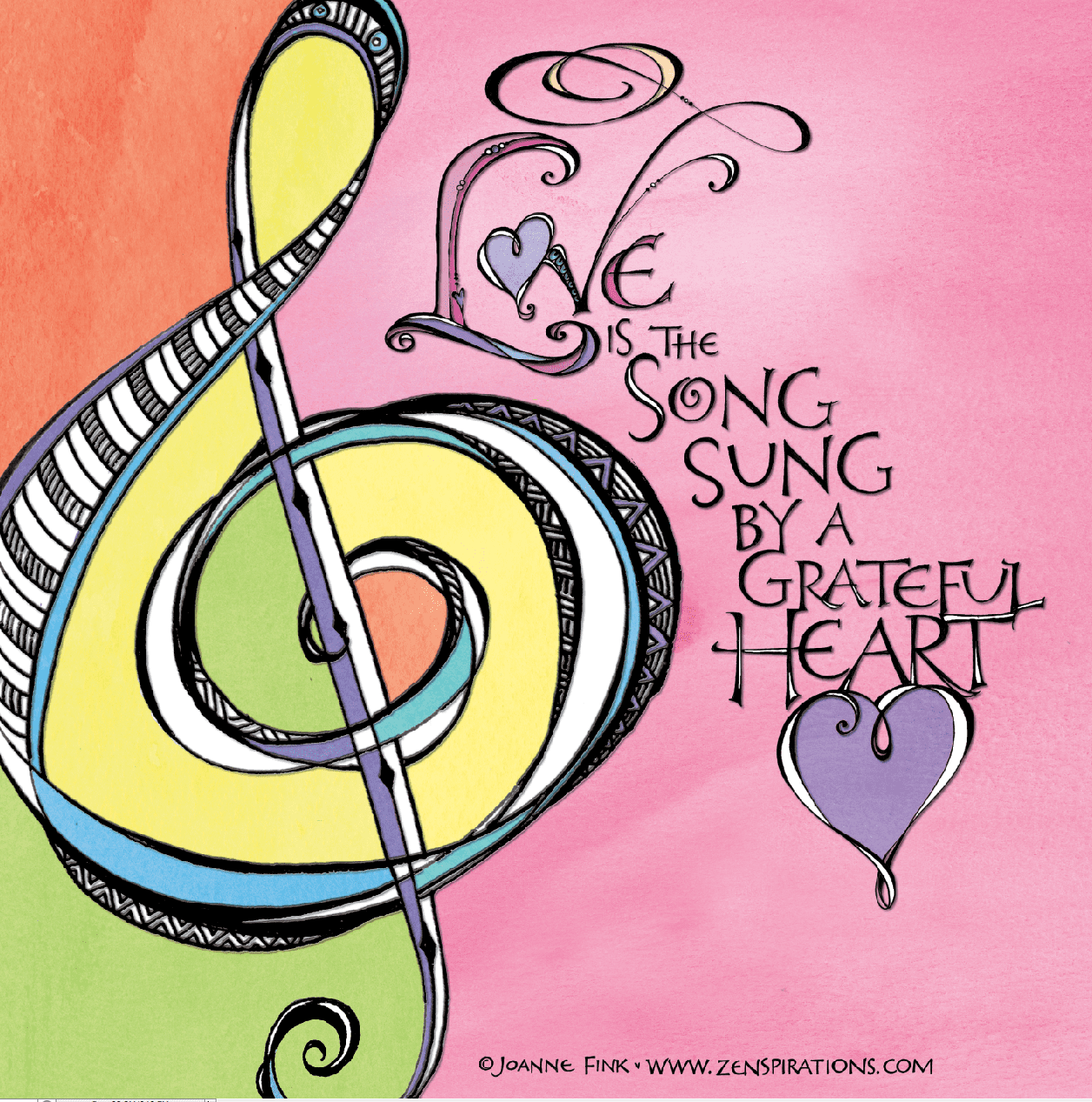 Please take a moment today to get grounded in gratitude, and then listen to the unsung melody of your heart. When you hear it– really, truly, hear it– SING! Sing the song you hear in your heart– may it be a song which connects you to those you love.
Stay Zenspired,
Joanne