Wonderful Watercolor Flowers!
Tuesday, October 9, 2018
Hi Everyone,
I'm really excited about all the interest in the ZenspirationsDesigns Etsy Shop, and love hearing what you'd like to see in it. For the first couple of weeks I focused on Instant Downloadable Coloring designs. So far the 12 Month Perpetual Coloring Calendar seems to be the biggest hit.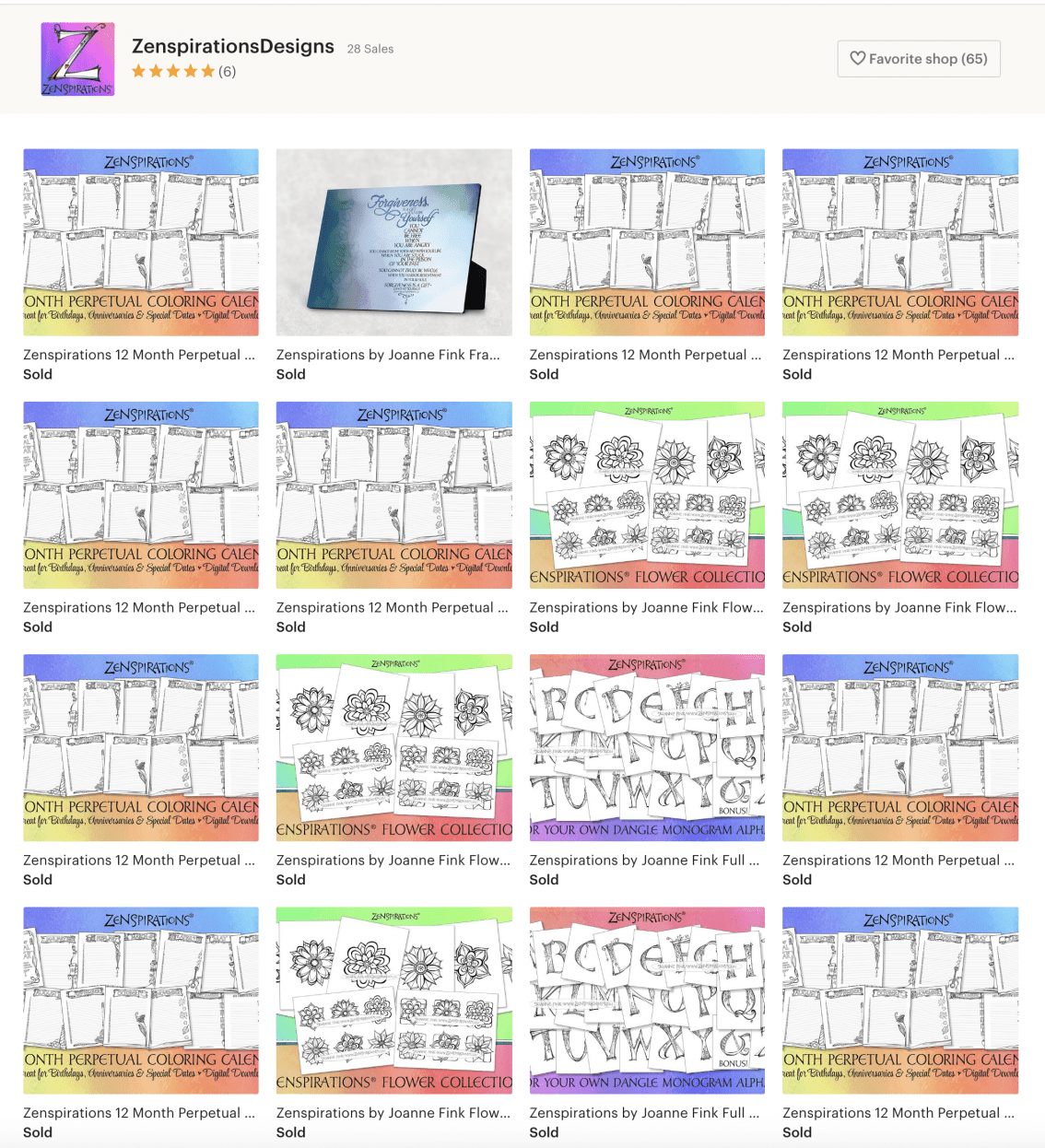 This week I added eight Instant Downloadable Prints & Cards. Here's a sampling:
Each design is $5.99, and the download includes 2 PDFs: 5 x 7 and 8 x 10.
Here's a close-up of the 'Word Flower' Design: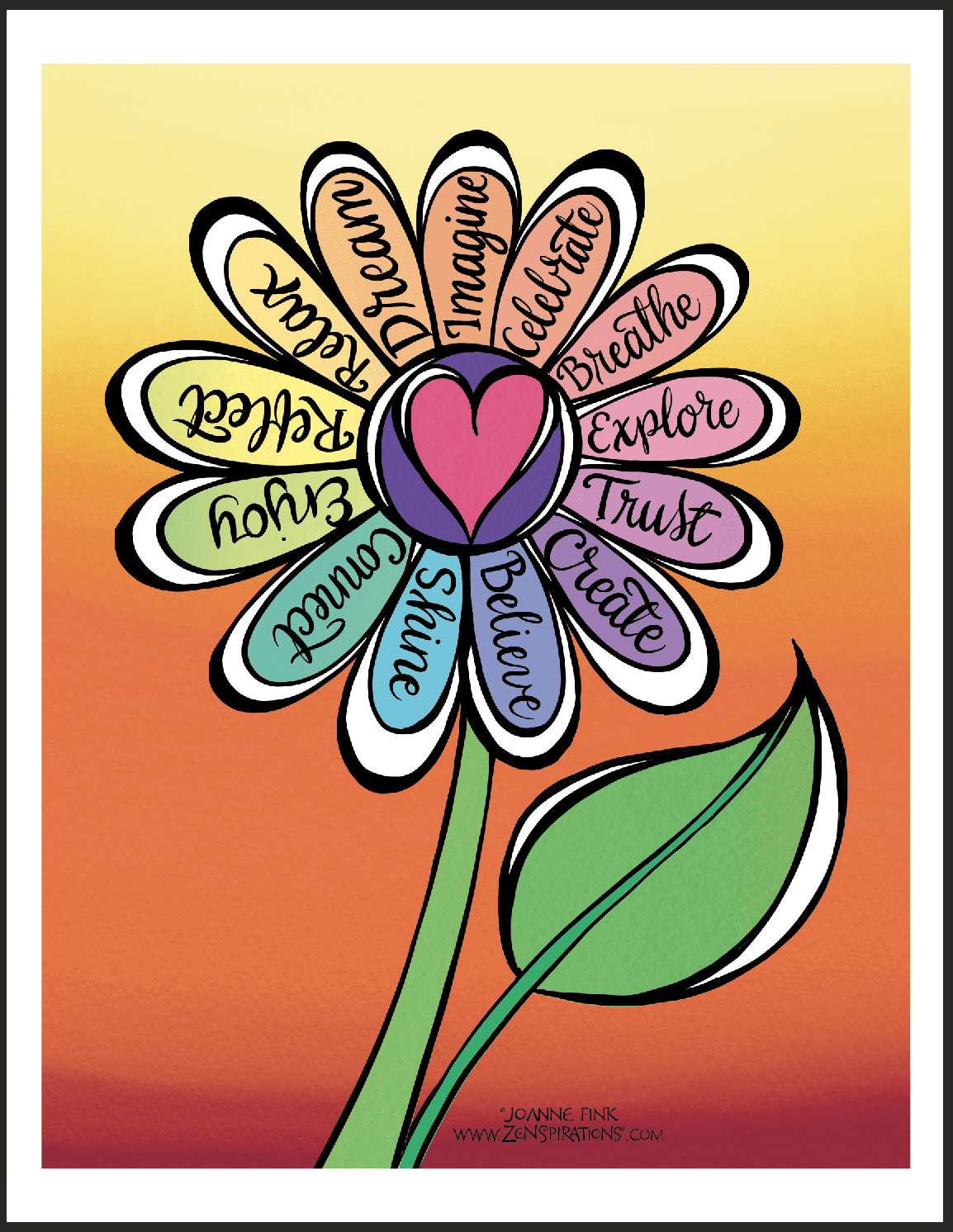 I love flowers, and often paint multiple renditions of the same design. Isn't it amazing how different color treatments change the look of the design?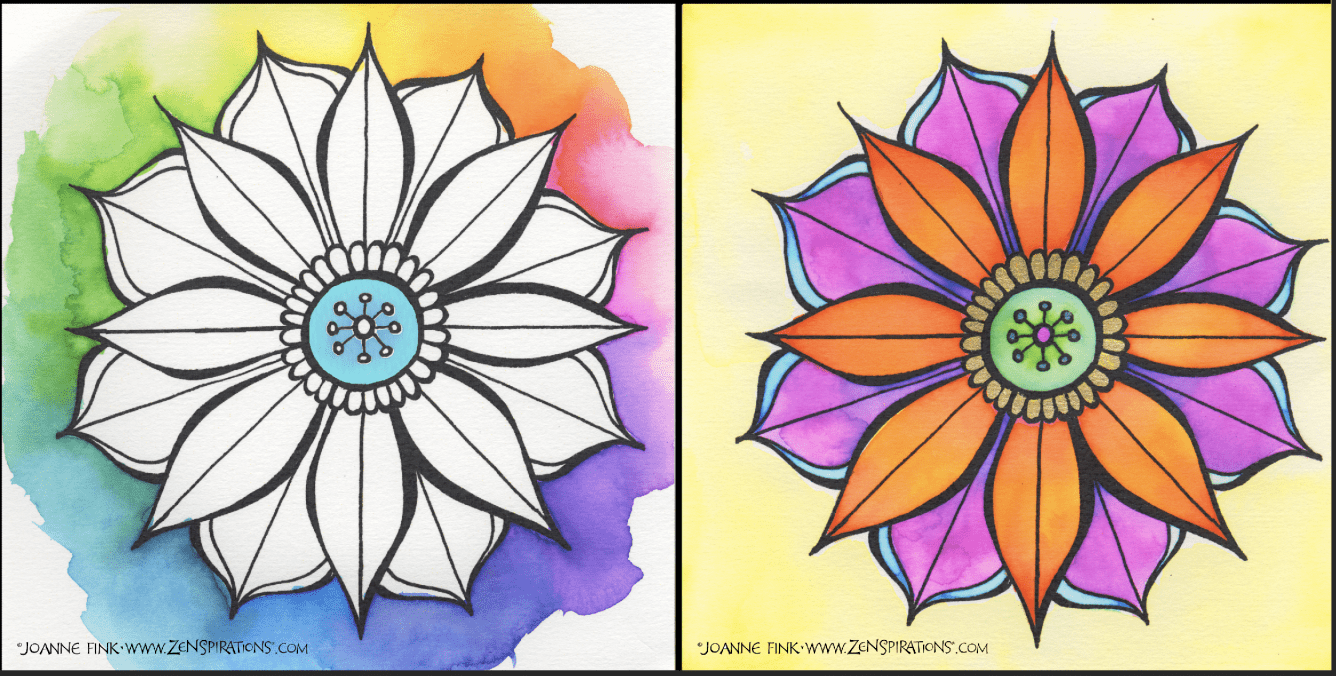 Although you can color the flowers with markers or color pencils, I especially love printing them out on watercolor paper with a laser printer (ink jet ink runs when it gets when and can ruin your painting), and 'painting' them with Sakura's Koi Coloring Brushes. Here's a five minute video which explains the process.
If you don't have time to watch the video now, the sequential photos below show the process of adding color to the design, and then using a water brush to blend the colors together.


Another technique (as shown below) starts by coloring each petal with one color marker, the wetting that color with a water brush before switching to another color,  and, while the first color is still wet, adding a second color and blending it in.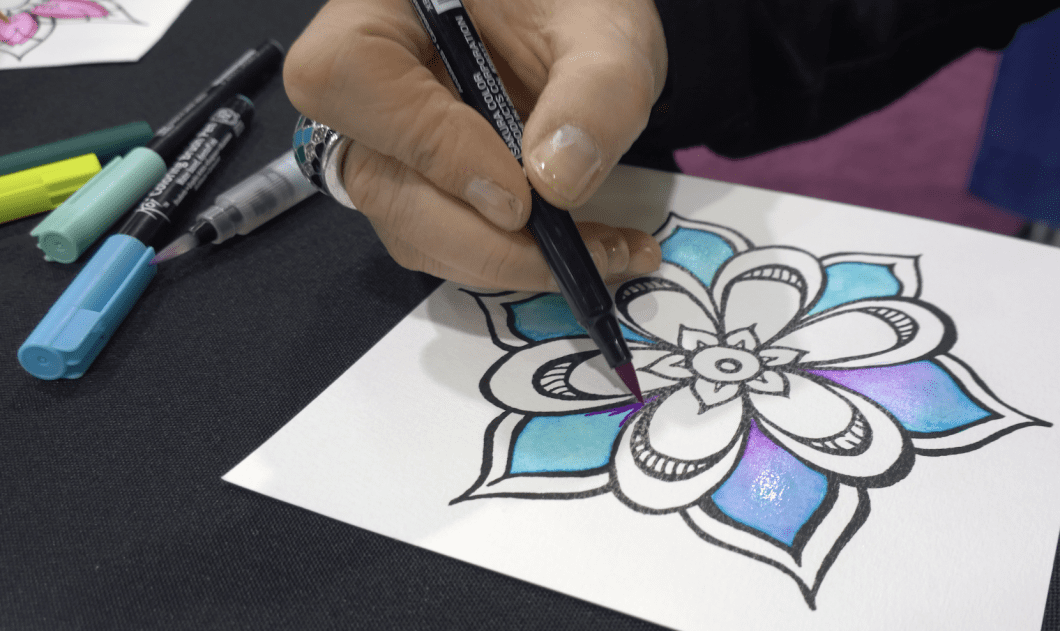 The Zenspirations® Flower Collection is $3.99, and comes with six different designs in multiple formats.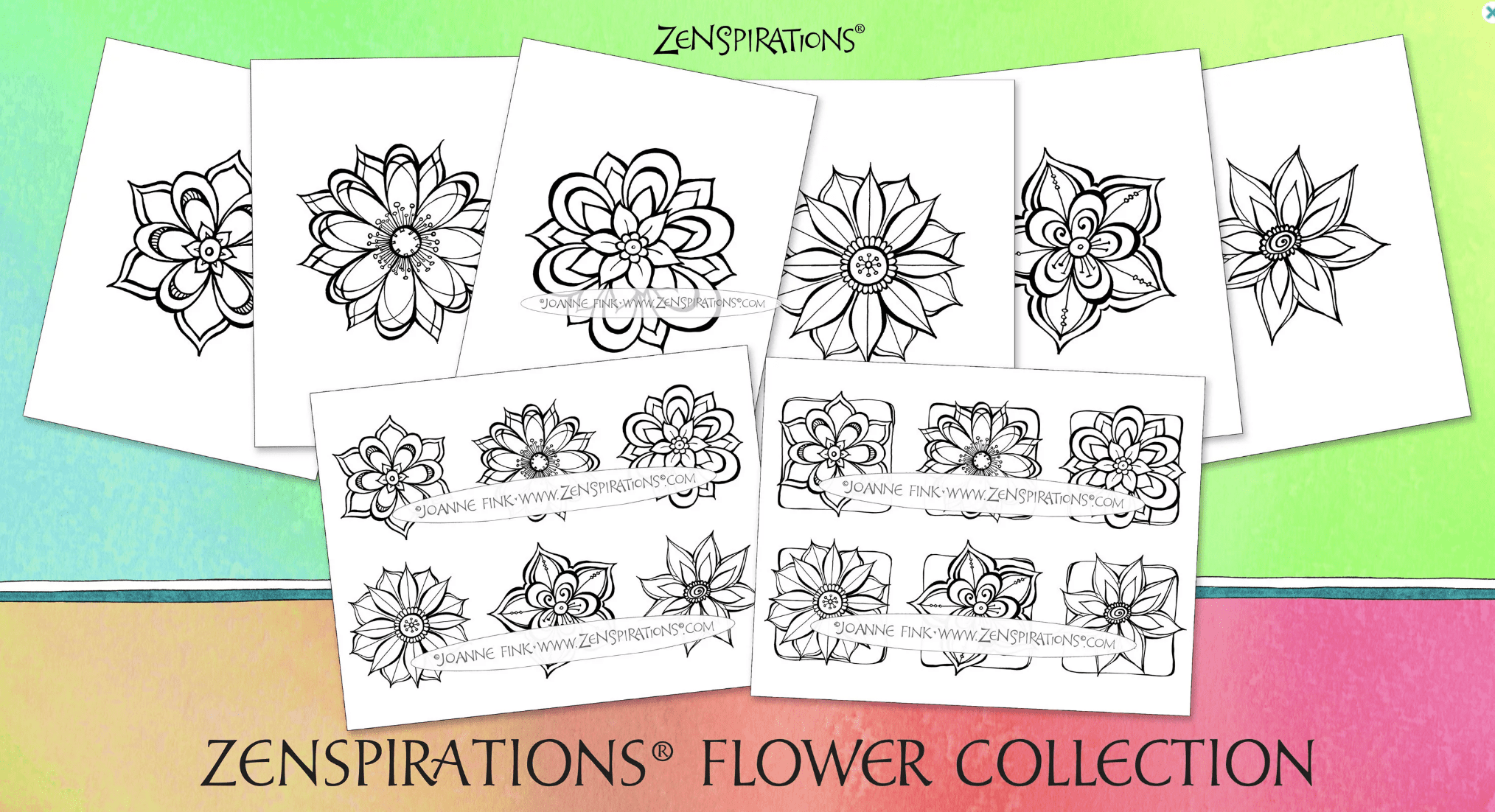 I started an album in the Zenspirations Create, Color, Pattern, Play Facebook Group where we can put our colored designs to help inspire each other. Here are some of mine; I can't wait to see what you do!
Please put your colored Zenspirations Flowers in this folder.

Posted by Joanne Fink on Tuesday, October 9, 2018
Stay Zenspired,
Joanne