You Are Not Alone
Tuesday, May 1, 2018
Hi Everyone,
More than a decade ago, when I was going through a difficult time, my mother said four simple words which made a huge difference: You are NOT alone!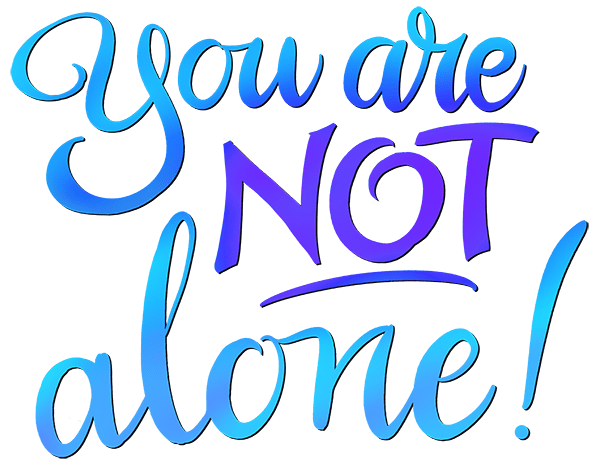 I remember the comfort that her words brought me, and ever since I have wanted to share that sense of comfort with others who are going through difficult times. So it seemed logical to use my Mom's words on the masthead of my new website, www.whenyoulosesomeone.com.
The website is an outgrowth of When You Lose Someone You Love, the book I wrote after my husband died in 2011. I've been working on it for the past eight months, and am thrilled to finally be sharing it with you! My goal is for the website to be a helpful, hopeful resource for people who are grieving as well as those who are supporting someone on their grief journey.
Just like Zenspirations®, the new website will feature some of my art and writing, as well as house my new 'You are NOT alone' blog. If you are grieving, or interested in grief support, I hope you'll check it out. I plan to blog at least once a month, and you can sign up for the newsletter if you'd like to be notified whenever I write a new blog post. The When You Lose Someone website is literally just launching today, and I'm sure there will be a few bugs. I would greatly appreciate your letting me know if you find a broken link, or see something which doesn't look right or doesn't work correctly.
Last year I shared some remembrance cards in the Zenspirations® blog; now that the new website is 'live',  I'll be sharing remembrance projects on When You Lose Someone.com. I plan to post two designs which you can color:  'Remembering with Love' and the 'Thinking of You as You Remember Your Mom on Mother's Day'. Check the new website later this week to get your free downloads.
But here in the Zenspirations Blog, I'd like to share some of the Mother's Day cards I've designed, and encourage you to create your own. Mother's Day is less than two weeks away! If you'd like to learn how do create your own Dangle Design card, check out this video.
Here are photos of some Dangle Design Mother's Day cards: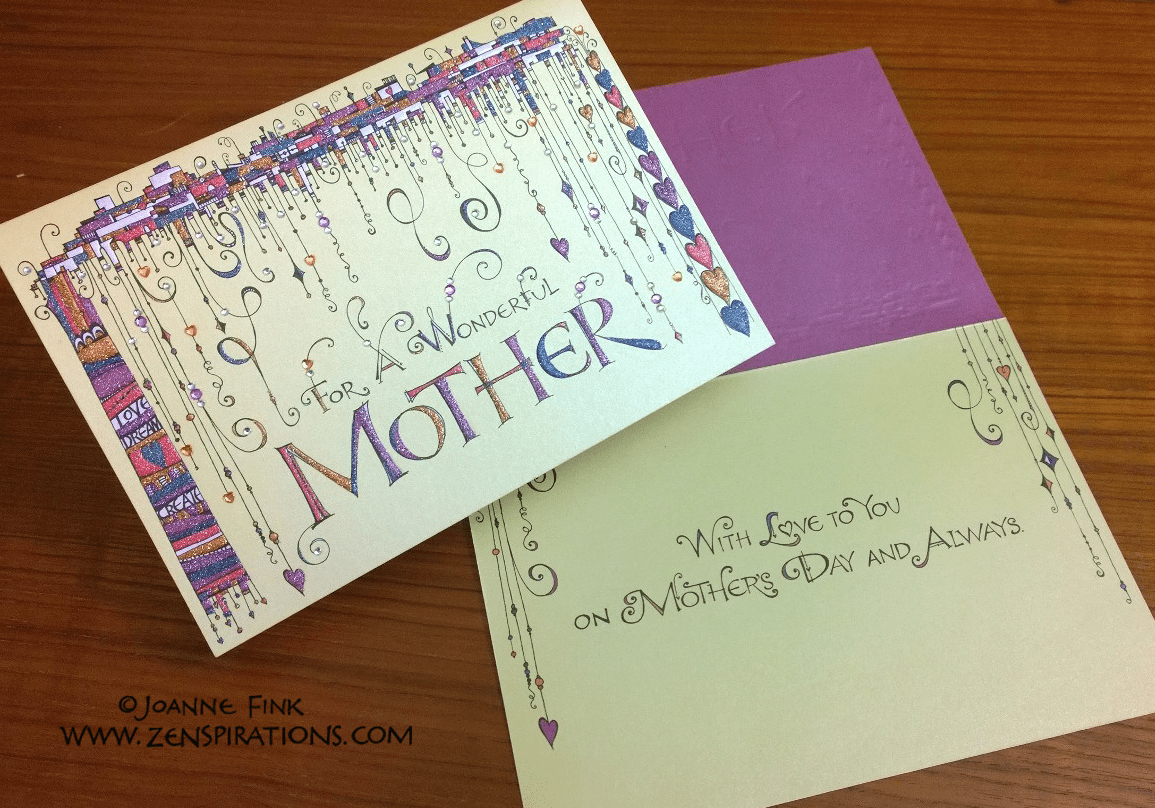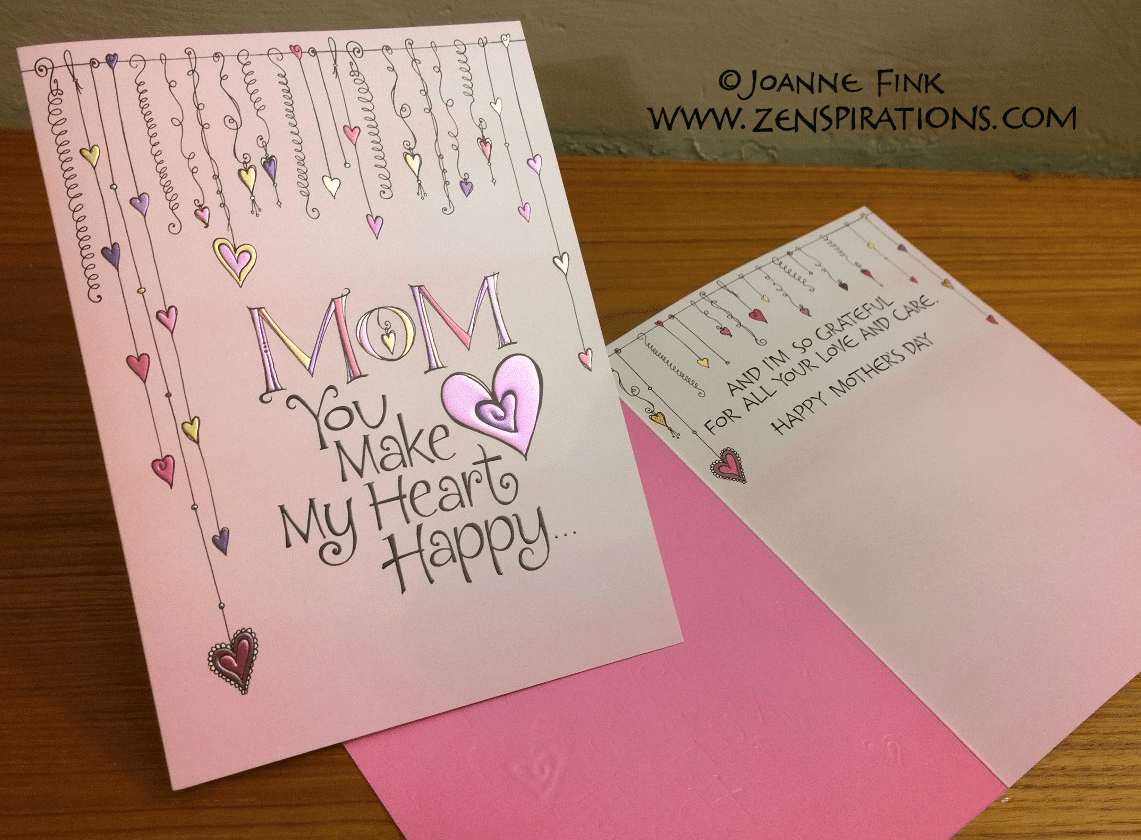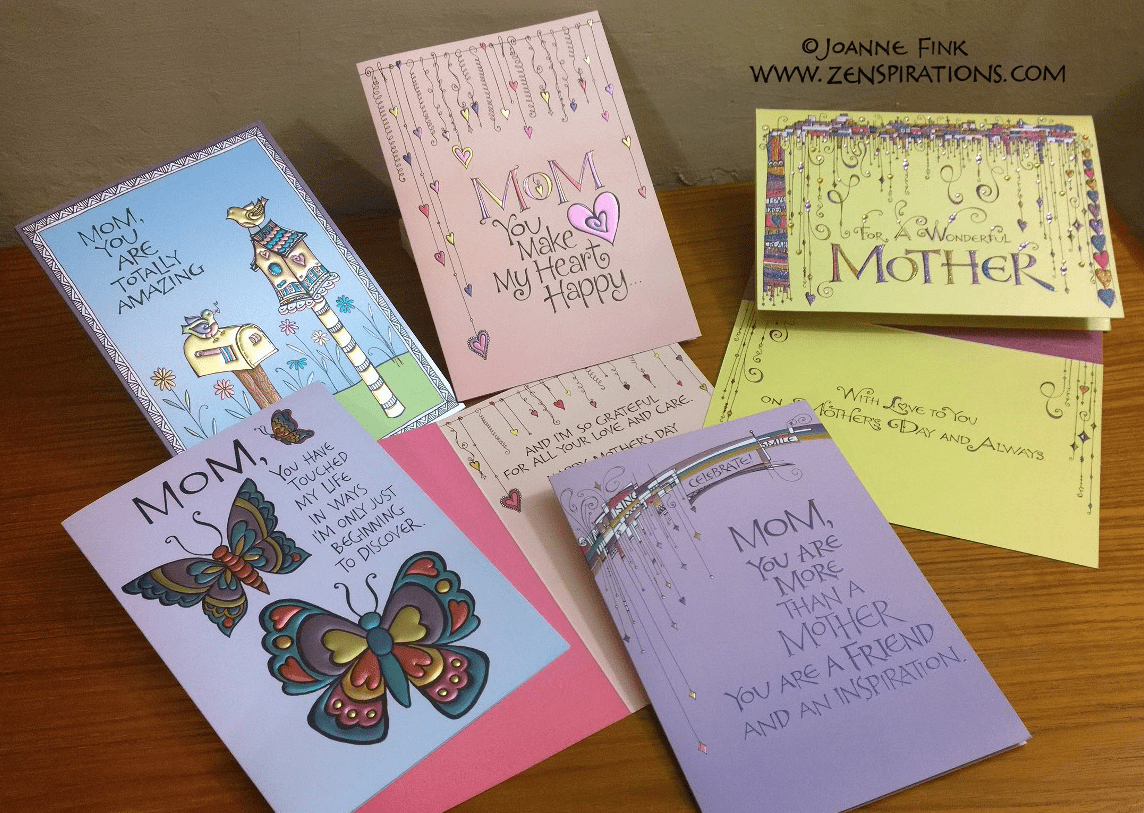 For those who would prefer to color, rather than draw, a Dangle, I made this design: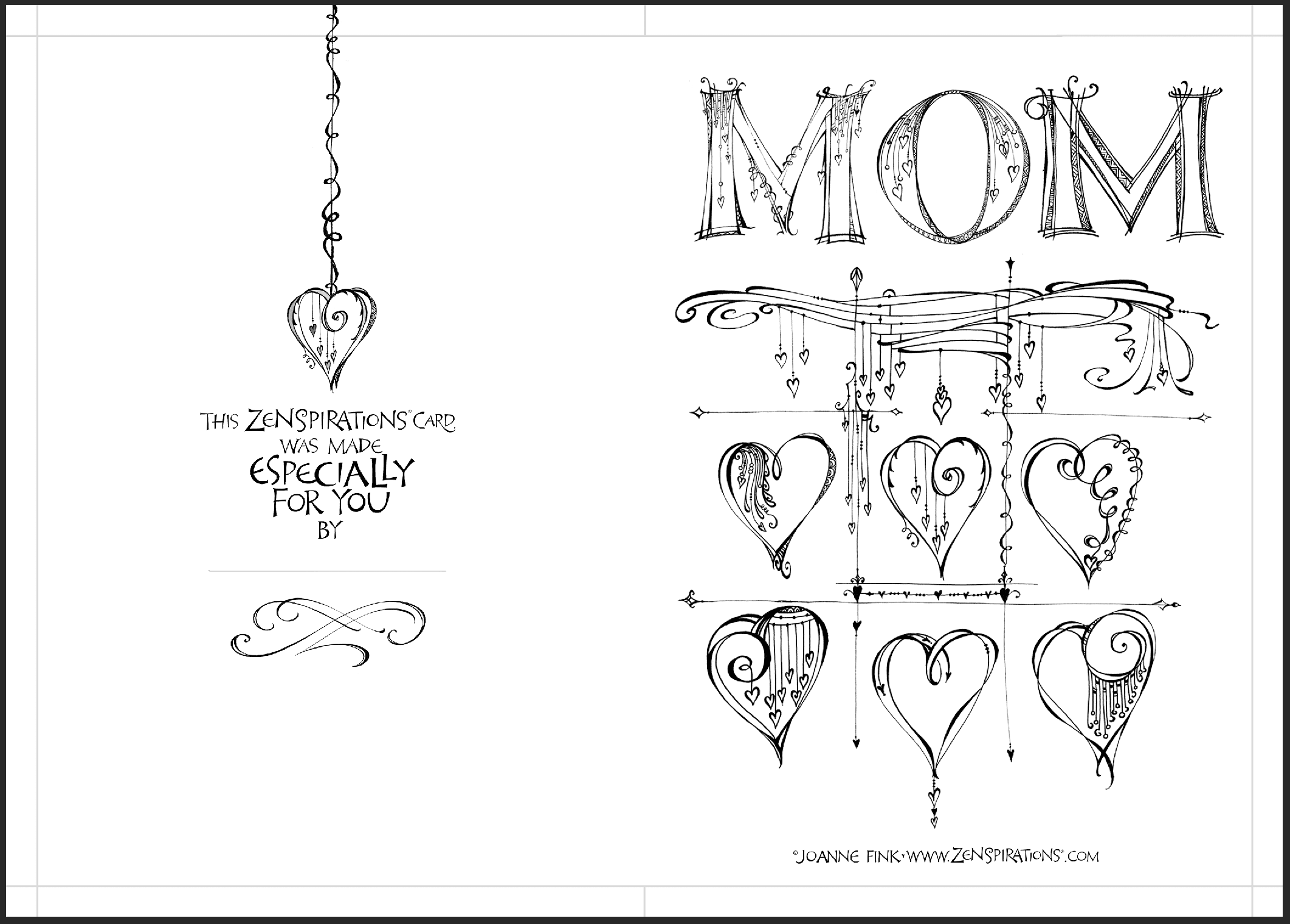 Click the link below for your FREE DOWNLOAD of the this design:
Zenspirations®_by_Joanne_Fink_Mom_Dangle_Heart_Coloring_Card
This is a design I made several years ago: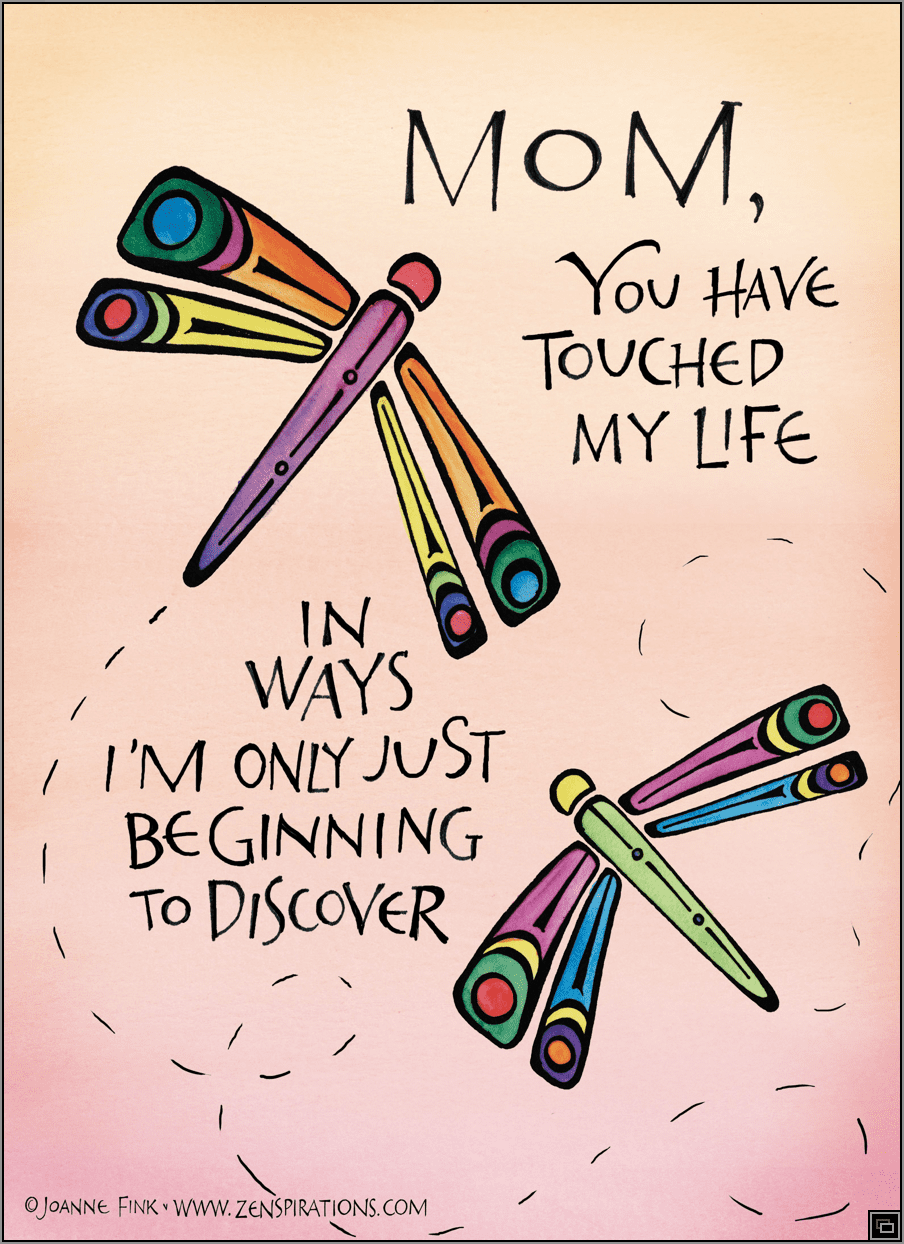 I designed both of these last year: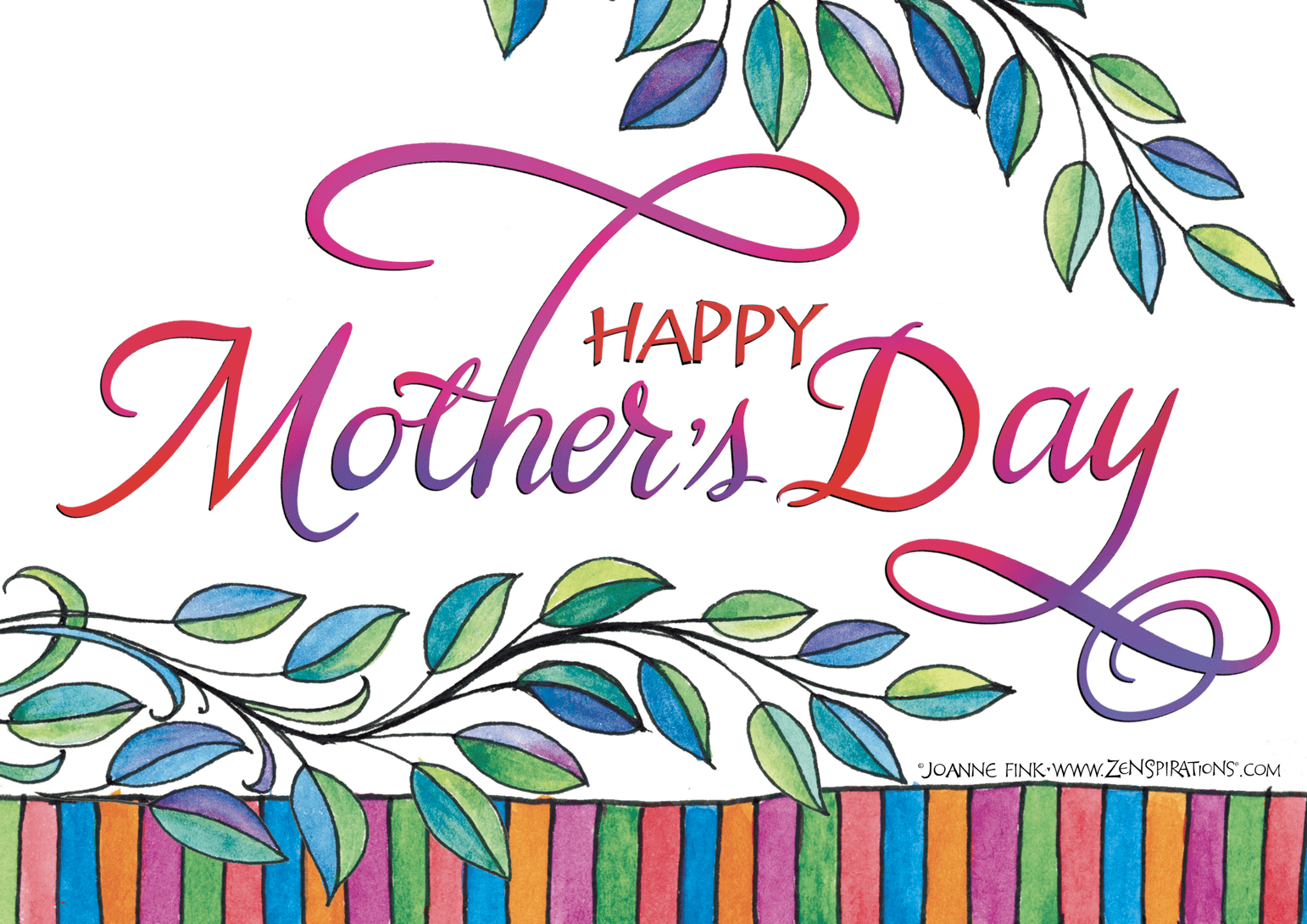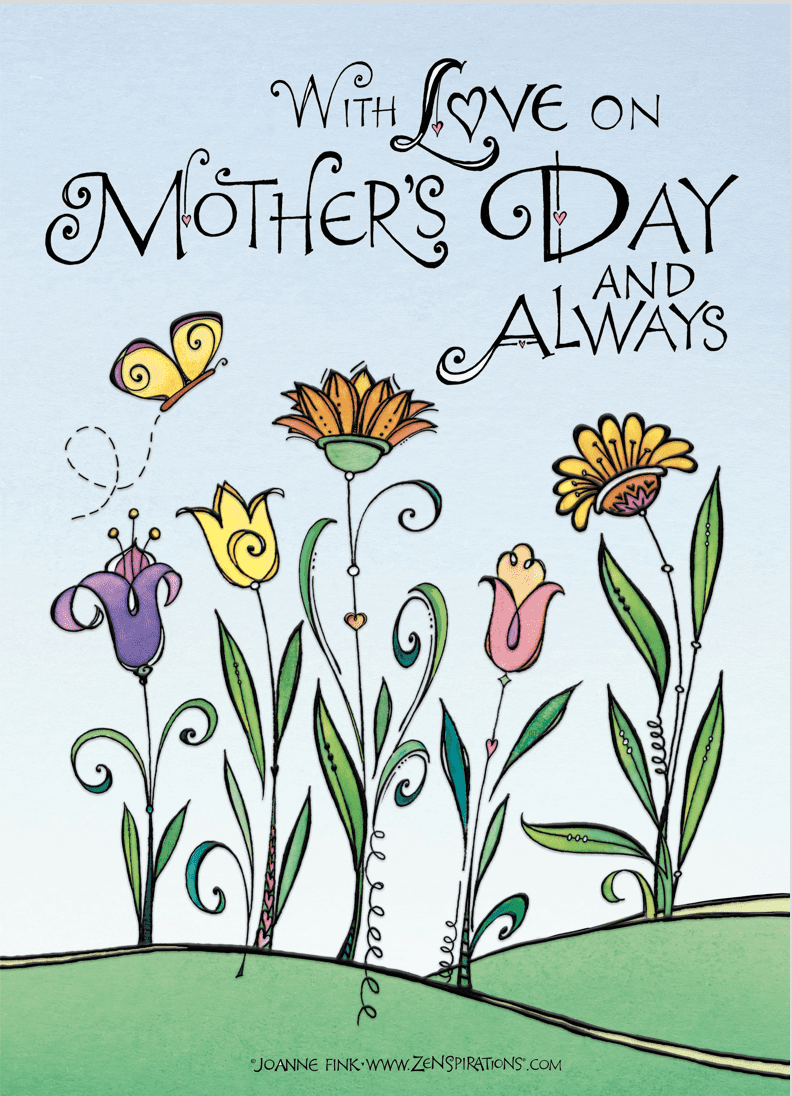 And this is the card I made to send my Mom this year:
The butterflies are from the Zenspirations Care-Moji collection, Butterfly Inspirations.
I would love to see the cards you create. Please post them in our Zenspirations Create, Color, Pattern, Play FB Group.
Before closing tonight, I wanted to share the Coupon Code to the 4 day 'Blog-versary' Sale we'll be having Mother's Day weekend. Everything in the Zenspirations Webstore will be 20% off, and there will be LOTS of new items! Please mark your calendars; the sale will run from midnight May 12th- midnight May 15, and the code is ZEN4.
Stay Zenspired,
Joanne