Zenspirations® Community 2017 Word of the Year!
Tuesday, December 13, 2016
Hi Everyone,
Wow! I am delighted and inspired by all of the wonderful words which have been proposed as the 2017 Word of the Year for the Zenspirations® Community. I tried to letter them all in one of my journals: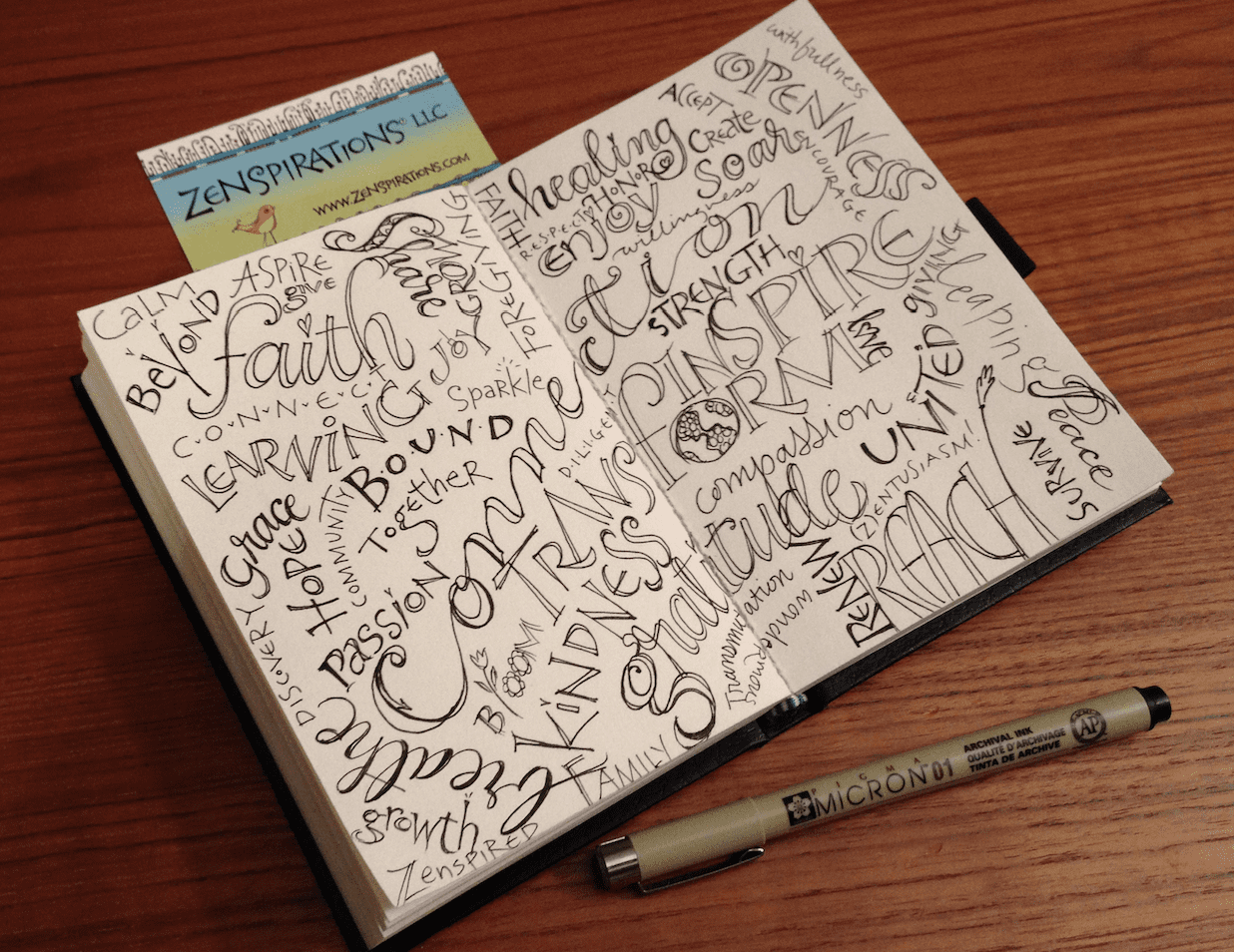 Of all the words which were suggested, the one which resonates for me on a personal level (not necessarily as our group's word) is BEYOND. It suggests something just out of reach that is worth striving for. I anticipate 2017 being a year of transition for my family; both of my children will be graduating and embarking on new adventures, and I don't know what lies beyond the bend for me. Some of the other words I'm considering are FOCUS, NAVIGATE, and RENEW. What words are on your list?
I feel a profound connection to the many kindred spirits I've encountered on this amazing journey I call Zenspirations, and have been trying to think of a word which embodies the primary attributes I use to describe our community– kind, supportive, creative, caring, and compassionate. Is possible to communicate these values in one word? I'm not sure… but if it is, the word hasn't presented itself to me yet! I started to play with acronyms, in hopes that I could imbue 'extra' meaning into a single word. For example, here's what I came up with for GRACE: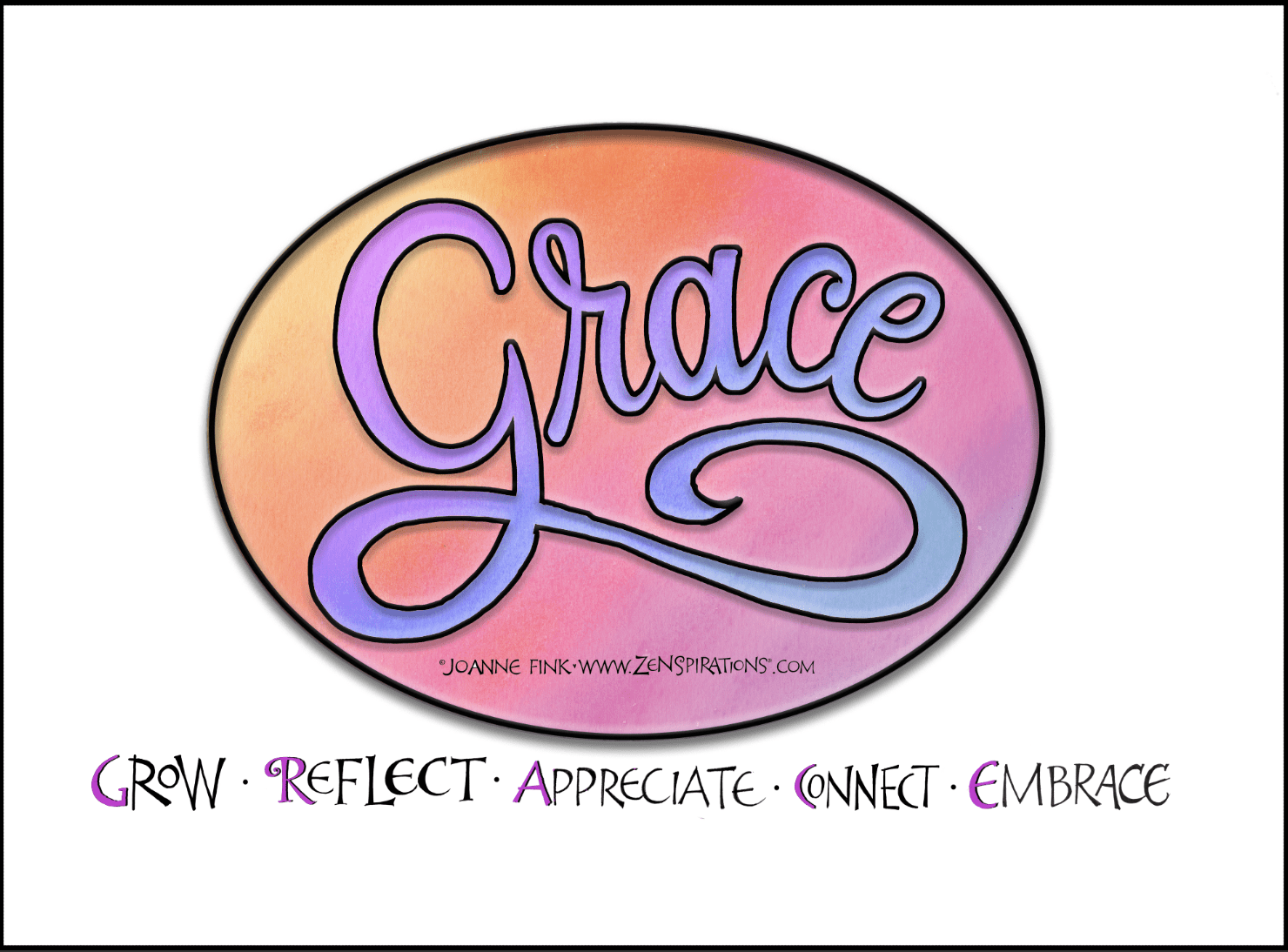 My friend Penny helped me come up with an acronym for ACCESS, which I really like, in part because it rhymes, and in part because it lists many of the attributes I see in our community:
*Appreciate* *Connect* *Care* *Encourage* *Support* *Share*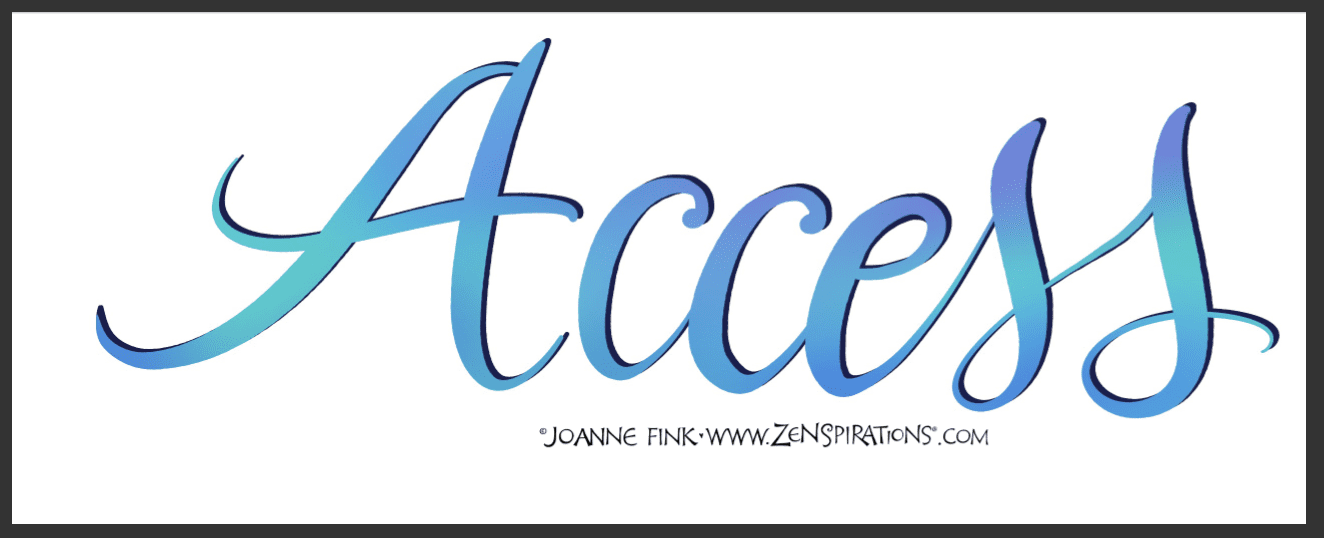 While I like the acronym, I'm not sure the word ACCESS feels quite right. I tried
UNITED: *Understand* *Nurture* *Imagine* *Teach* *Emerge* *Discover*; and
HEALING: *Hope* *Empathy* *Artistry* *Love* *Inspire* *Nurture* *Grow*;
My friend Deena says that TOGETHER WE SPARKLE, and suggested this acronym:
*Support* *Play* *Appreciate* *Rejoice* *Kindle* *Learn* *Embrace*
So now it's time for the group to vote…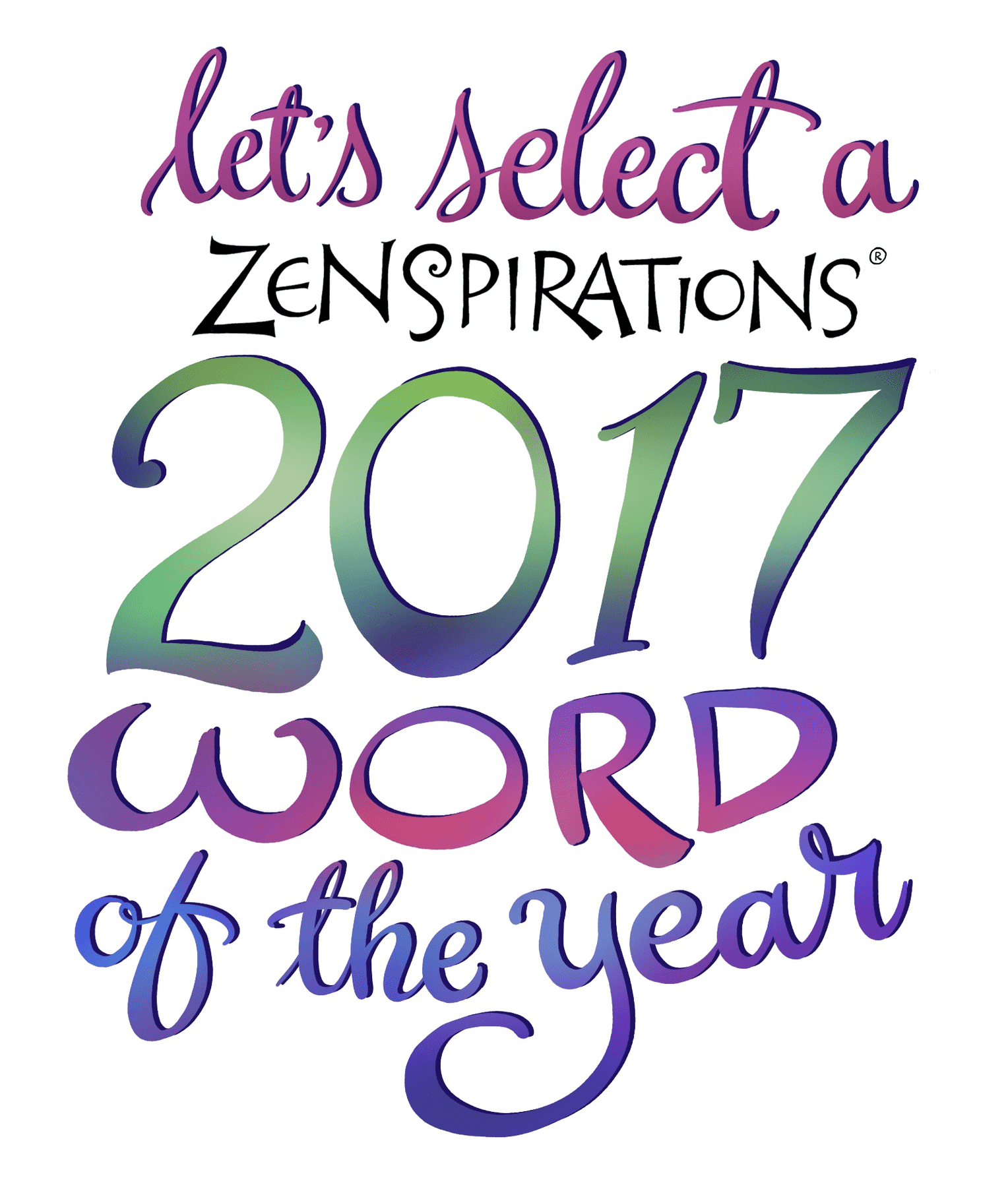 To make this easier, I've narrowed the list to:
ACCESS 
CONNECT 
GRACE 
GROW 
HEALING 
HOPE 
INSPIRE 
KINDNESS 
SPARKLE 
TRANSFORM
Please leave a comment letting everyone know which one of these words you'd like to see as our Zenspirations® 2017 Word of the Year. Feel free to suggest an acronym for any of these, or another word which you think would better represent our group. As I promised last week, I will letter the group word, as well as the personal 2017 word of whoever first suggested the word we collectively select. Since this will be a community word, please take a moment to read the other comments, in case you want to reference what someone else shares.
Before closing tonight, I have two exciting pieces of news. The first is that my new book is going to press on Friday!!! This is the last piece I created for the book: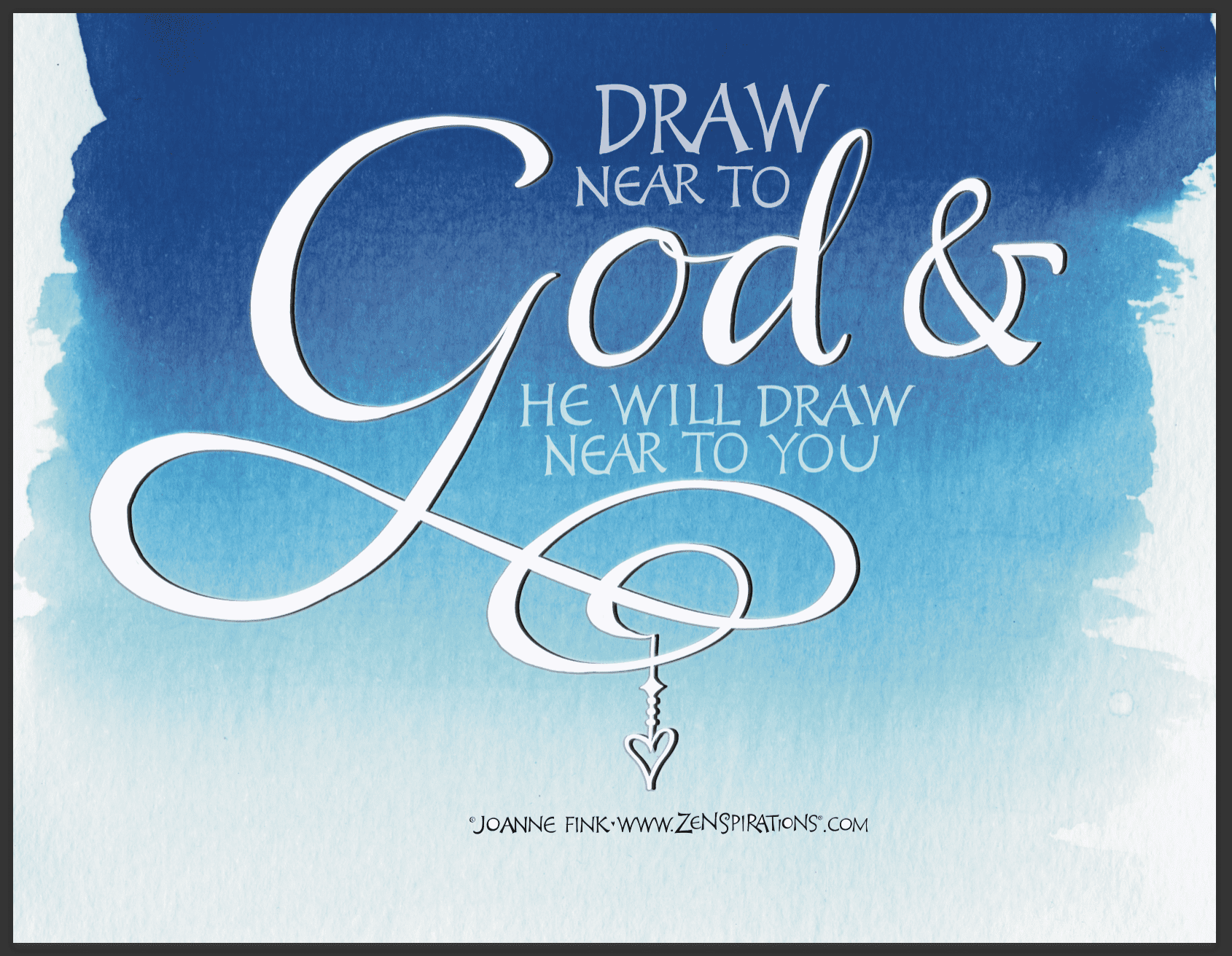 It will be on the opening spread of the Tools & Techniques section. I am BEYOND excited to see the light at the end of what has been a very long tunnel!
And, for everyone who has expressed interest in my daughter's music, Sam is going to be sharing some of songs she's written for her new album, Listen, on Facebook Live, Tuesday night at 7:00 pm eastern time. She announced her upcoming 'mini-concert' in a short 'cup song' tonight, which I thought was so cool that I wanted to share it with you.
So tune in Tuesday night at 7:00, on Samantha Trattner's FB page, or I'll post the link on my Zenspirations by Joanne Fink Facebook page. This is the first time anyone in our family is doing Facebook Live; positive thoughts would be appreciated!
Sam's Kickstarter campaign is starting to pick up steam. She asked me to thank everyone who has shared and supported her. Right now she is 42% of the way to her goal:

Since there are only 7 days left, I will be able to let you know next week whether or not she's been successful. Thanks for helping me cheer her on!
Stay Zenspired,
Joanne