Zenspirations® Emoji Stickers
Tuesday, September 5, 2017
Hi Everyone,
I really enjoy hand-lettering special messages for friends and family. As long time blog readers know, I design a LOT of birthday cards. Here are a couple of examples: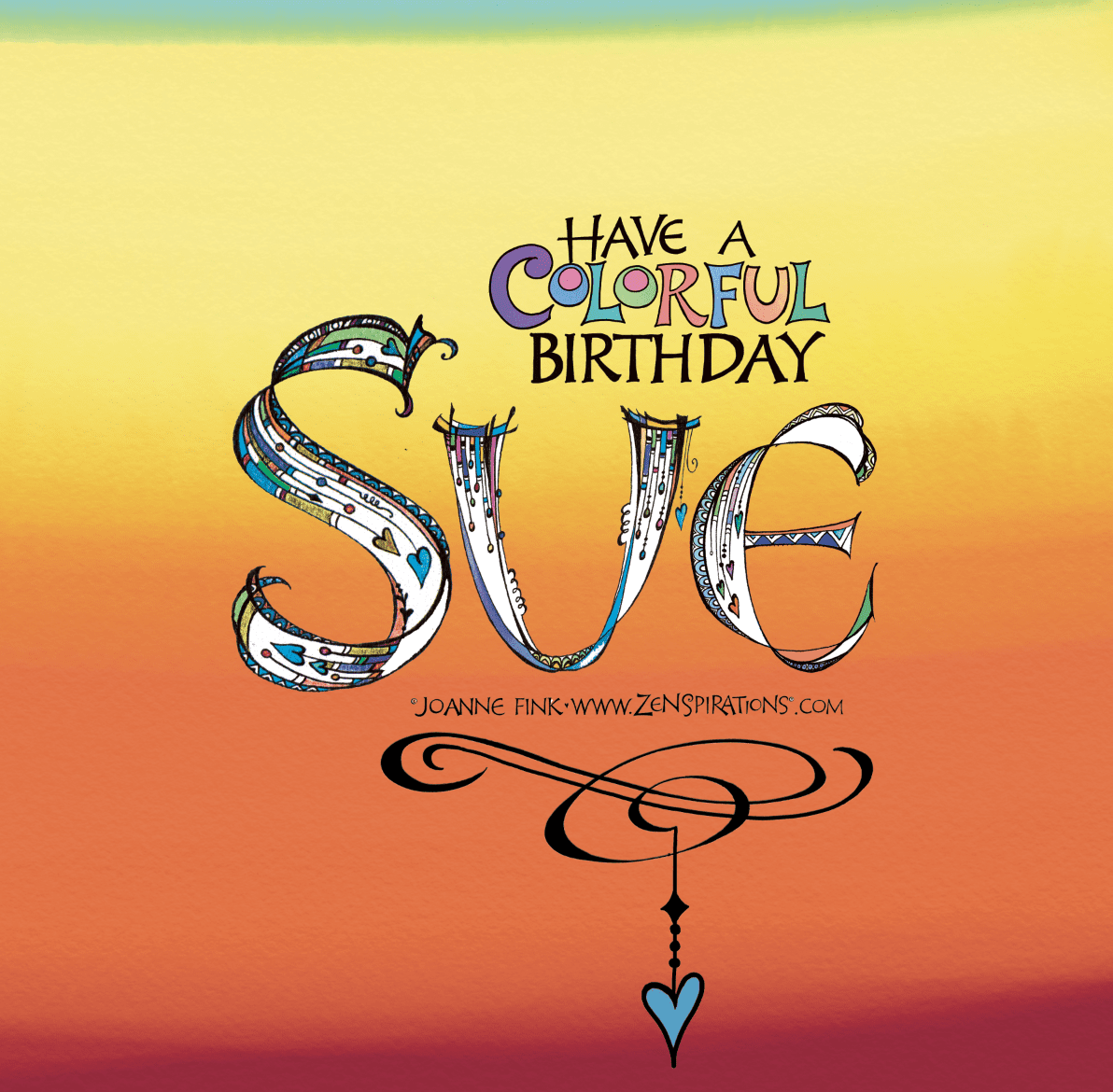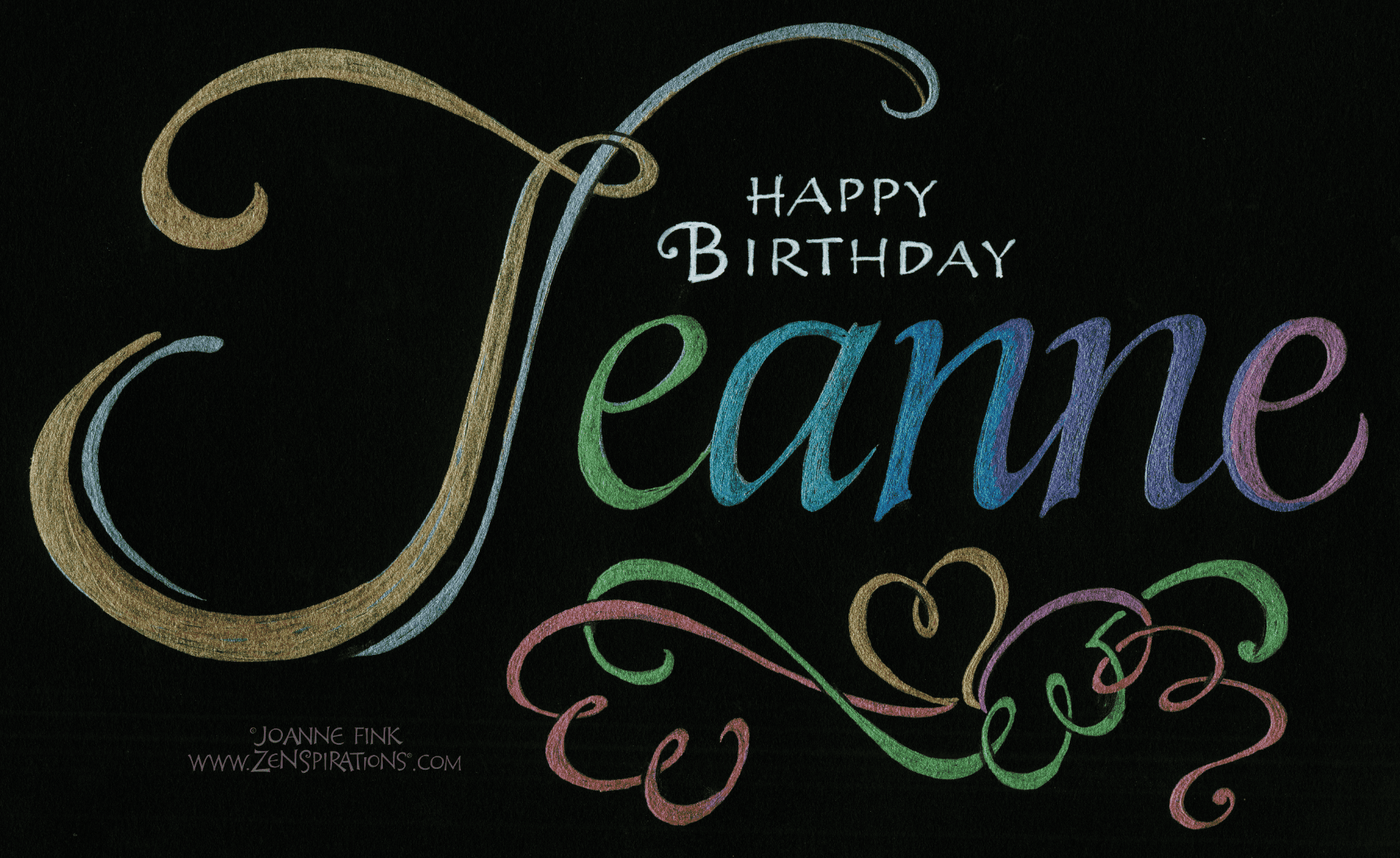 I express appreciation with personalized Thank You notes: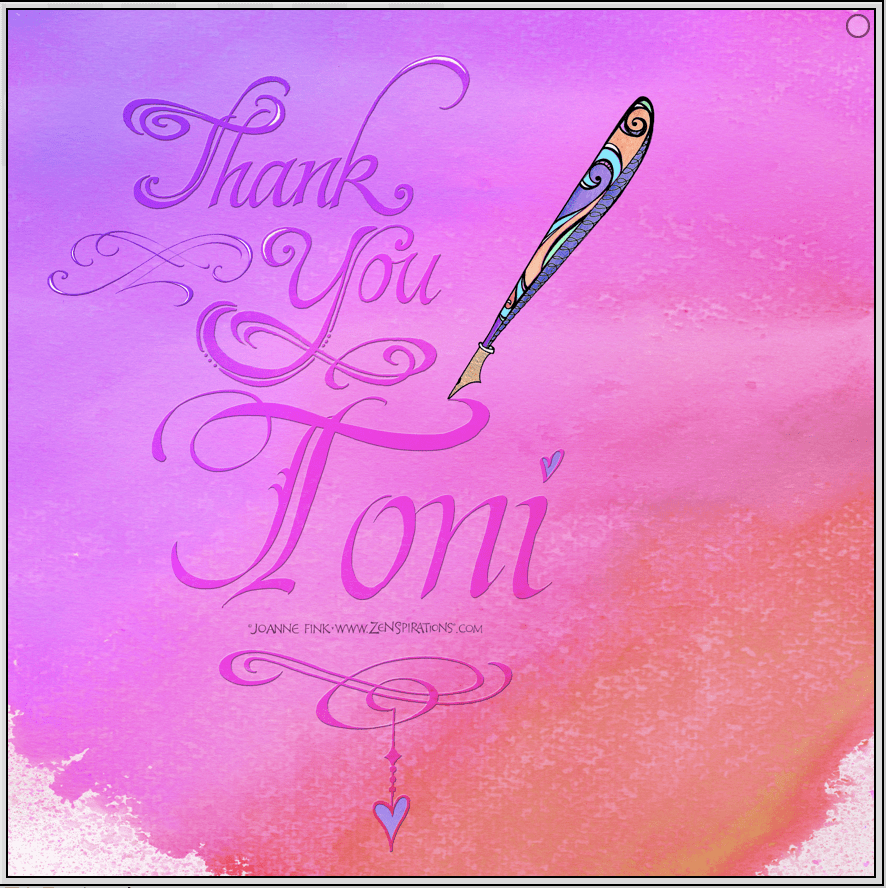 Custom design notes to help celebrate milestones such as weddings and anniversaries: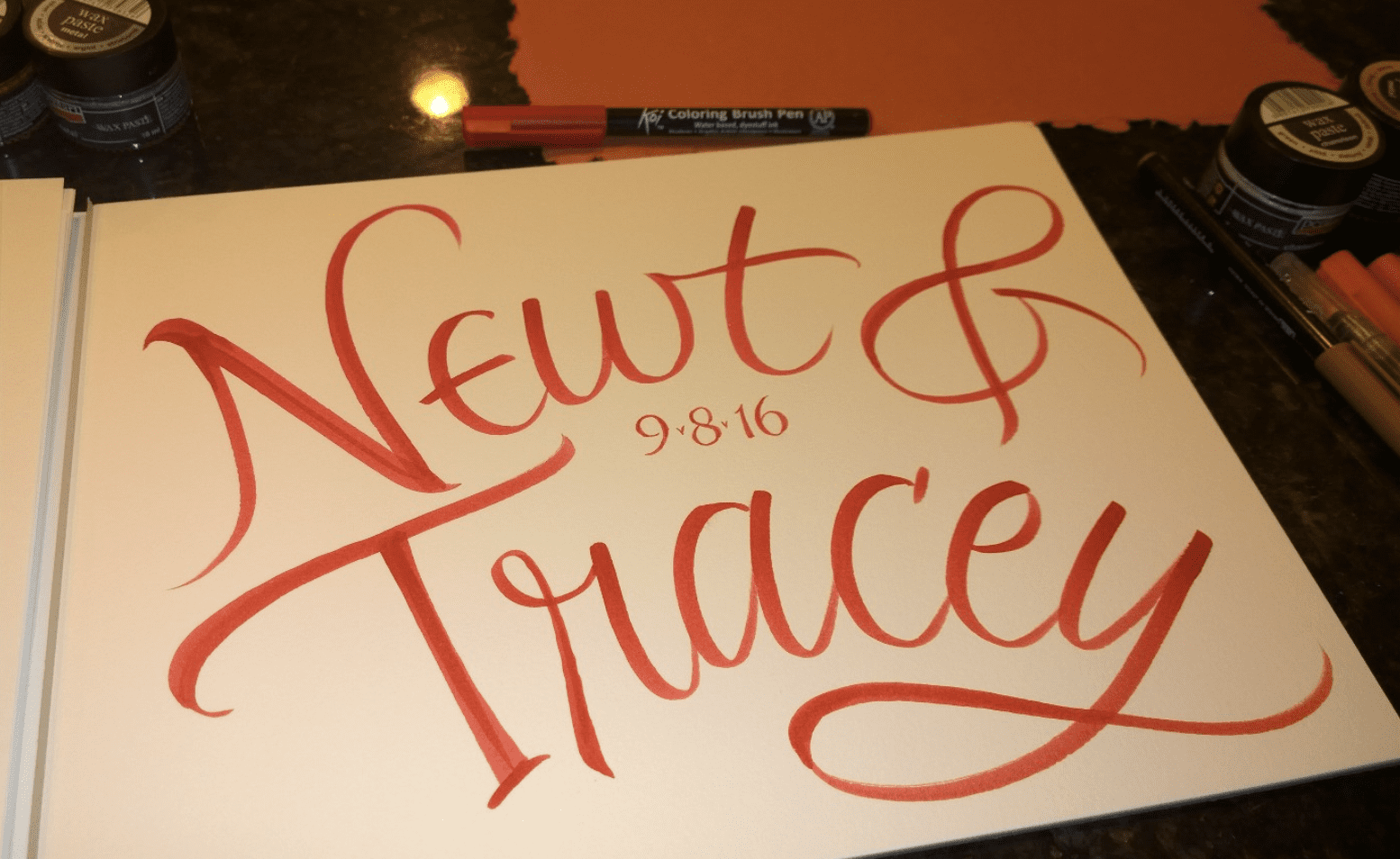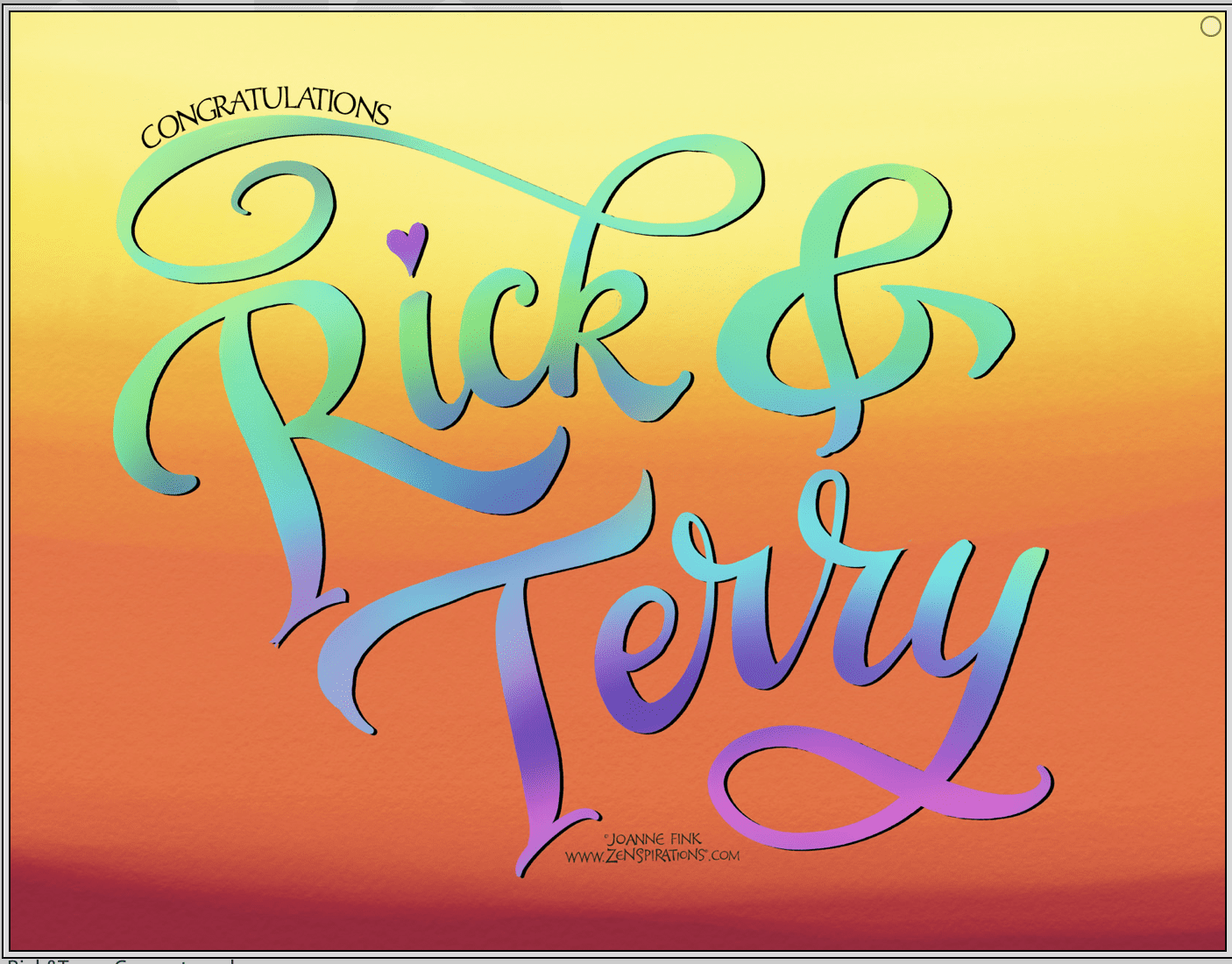 And try to remember those who aren't feeling well. When it's a physical illness I make a get well design: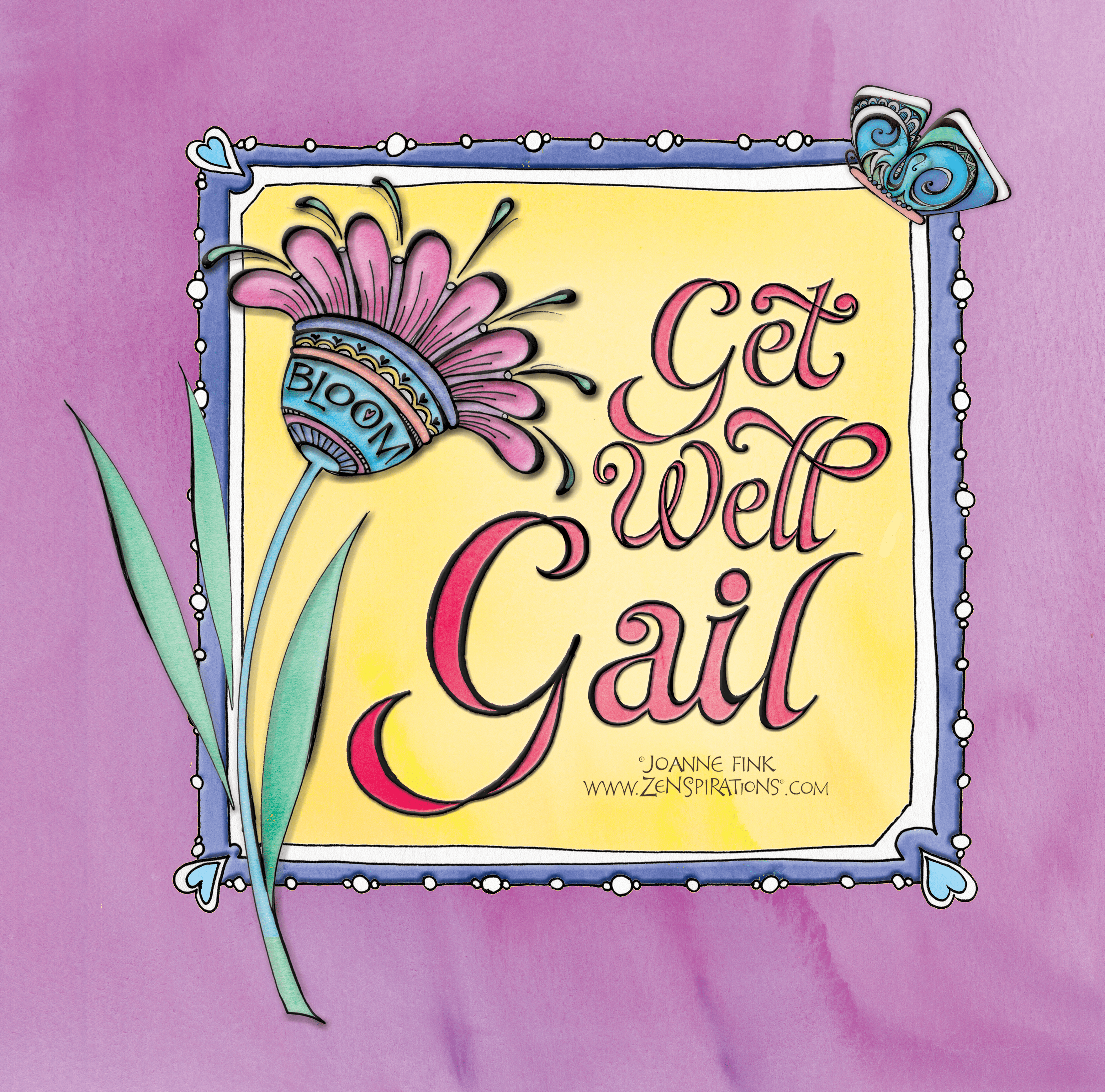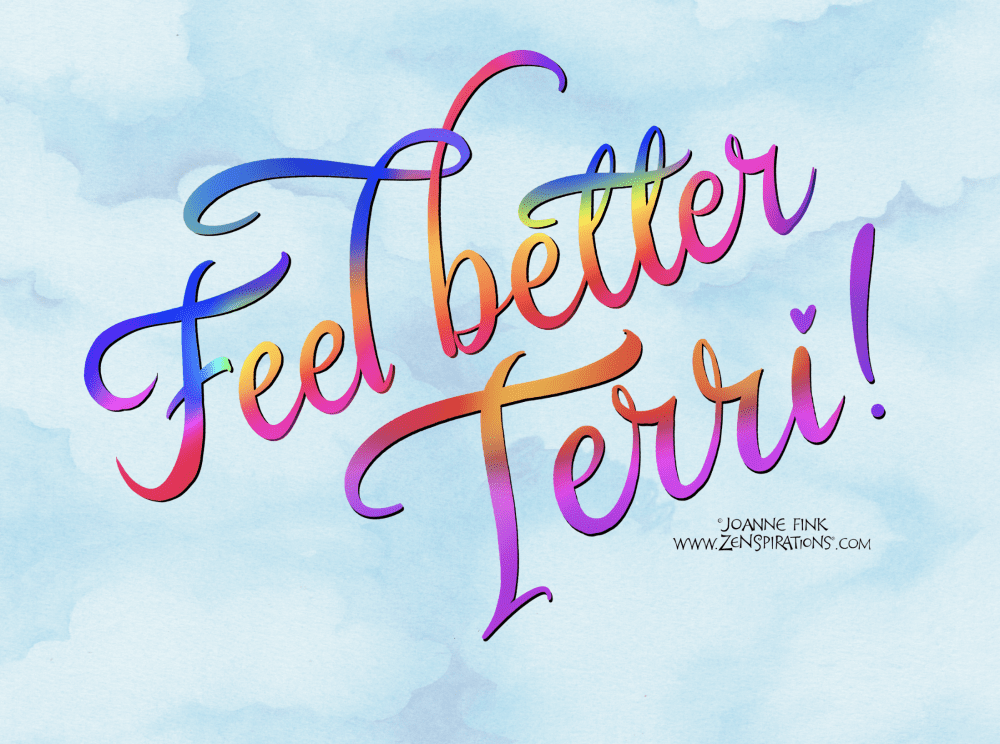 When someone is going through a really challenging time, I send a message to let them know they aren't alone: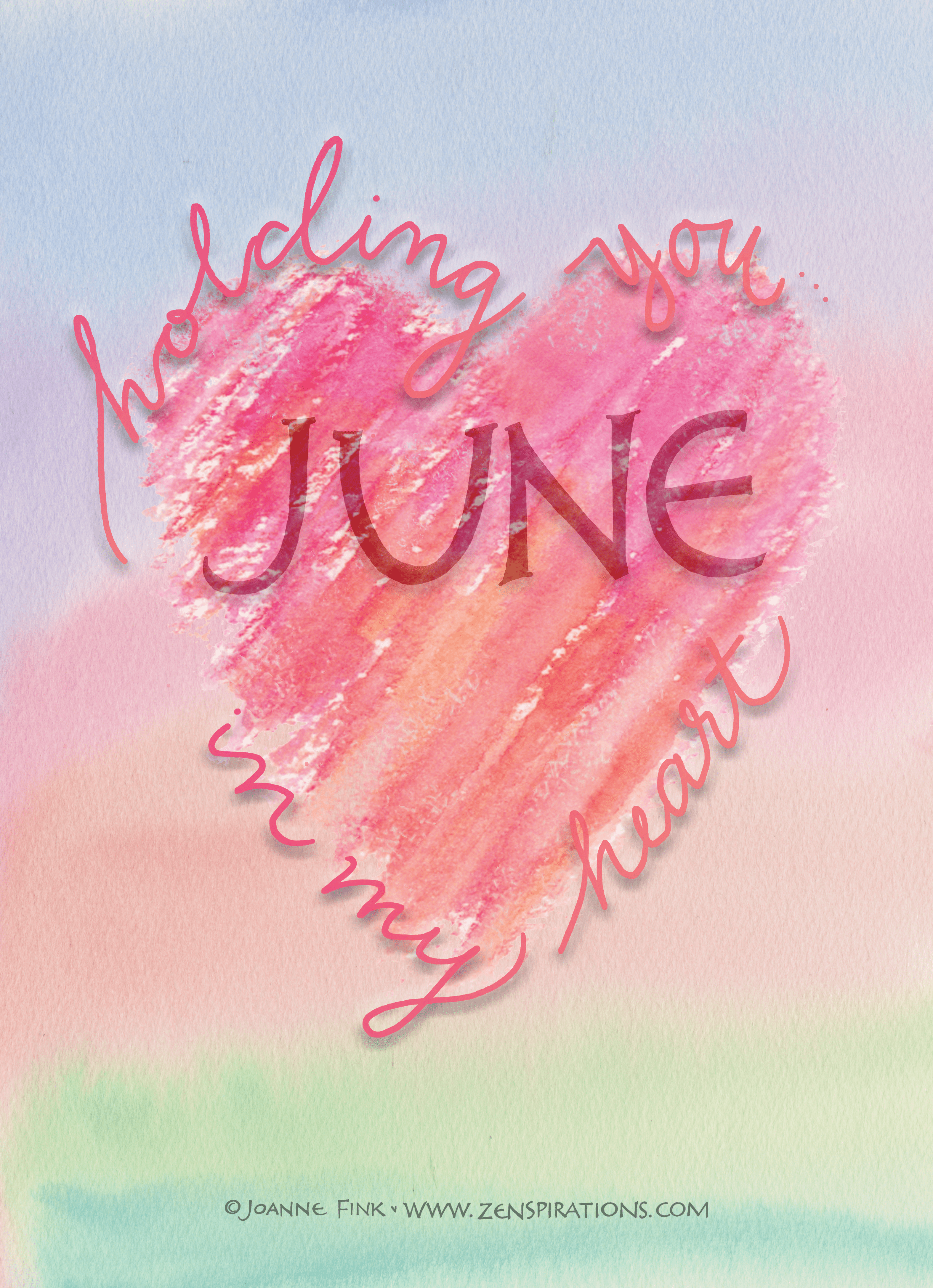 Since I am doing a lot of grief support work these days, I especially try to remember friends who have lost loved ones, and reach out to them on holidays and other special occasions.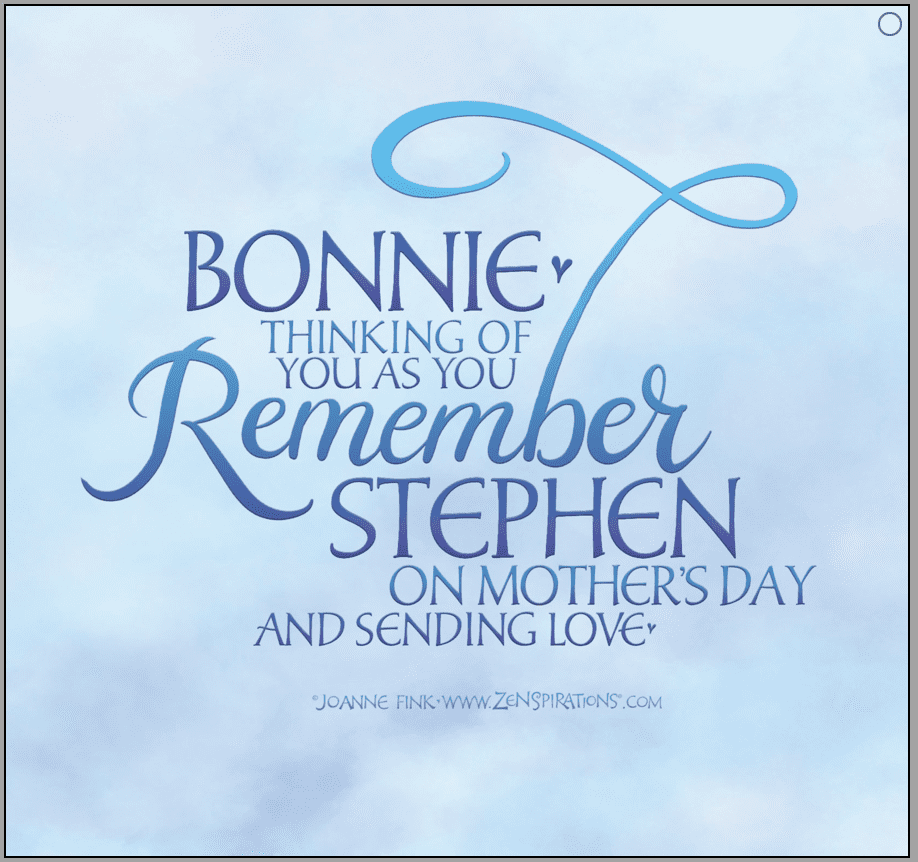 Recently, especially in the aftermath of Hurricane Harvey, I've been sending a lot of "Praying for You" messages: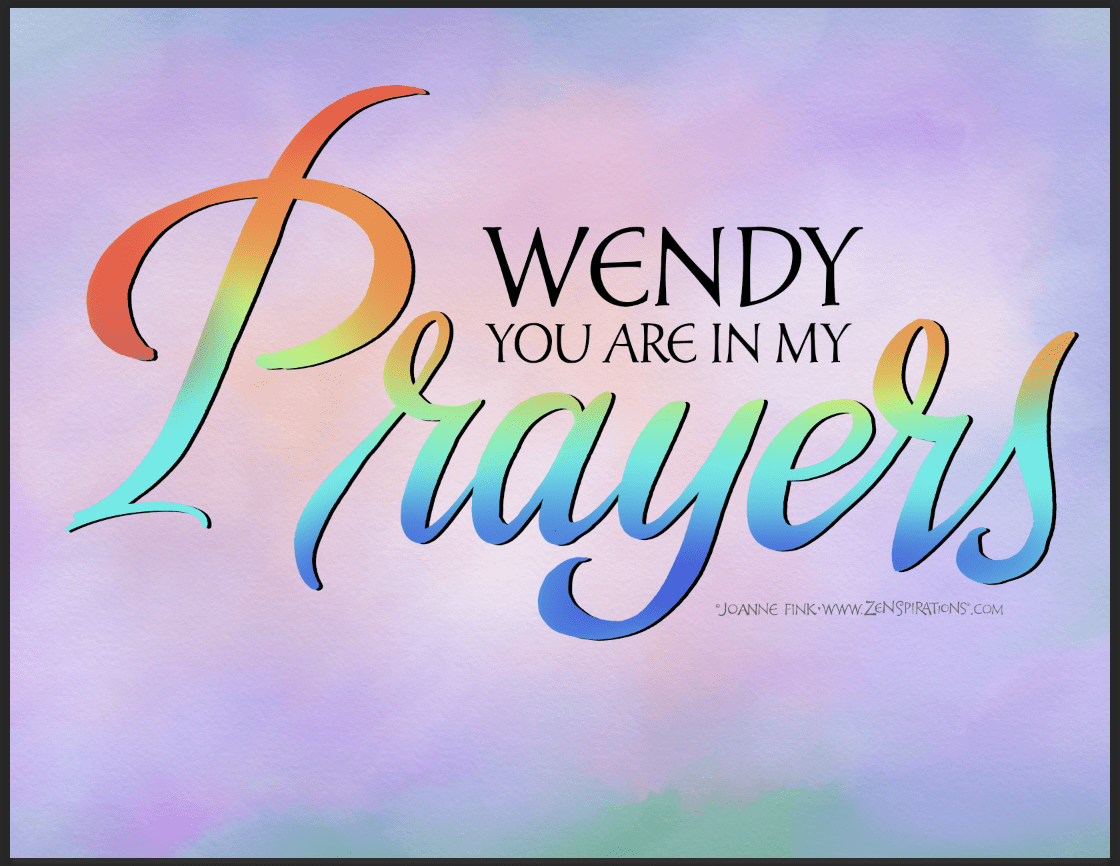 I have been looking for a way to make emojis & stickers from my hand-lettered phrases, and am really excited to share the news that I am collaborating with a friend to create a series of Zenspirations® apps for use in texting, e-mail and on FB. I'm trying to come up with several different 'collections' of hand-lettered sentiments, and welcome your input… and your suggestions for phrases to letter. Here are examples of some of what I've done thus far. These are Emoji Prayer and Healing stickers: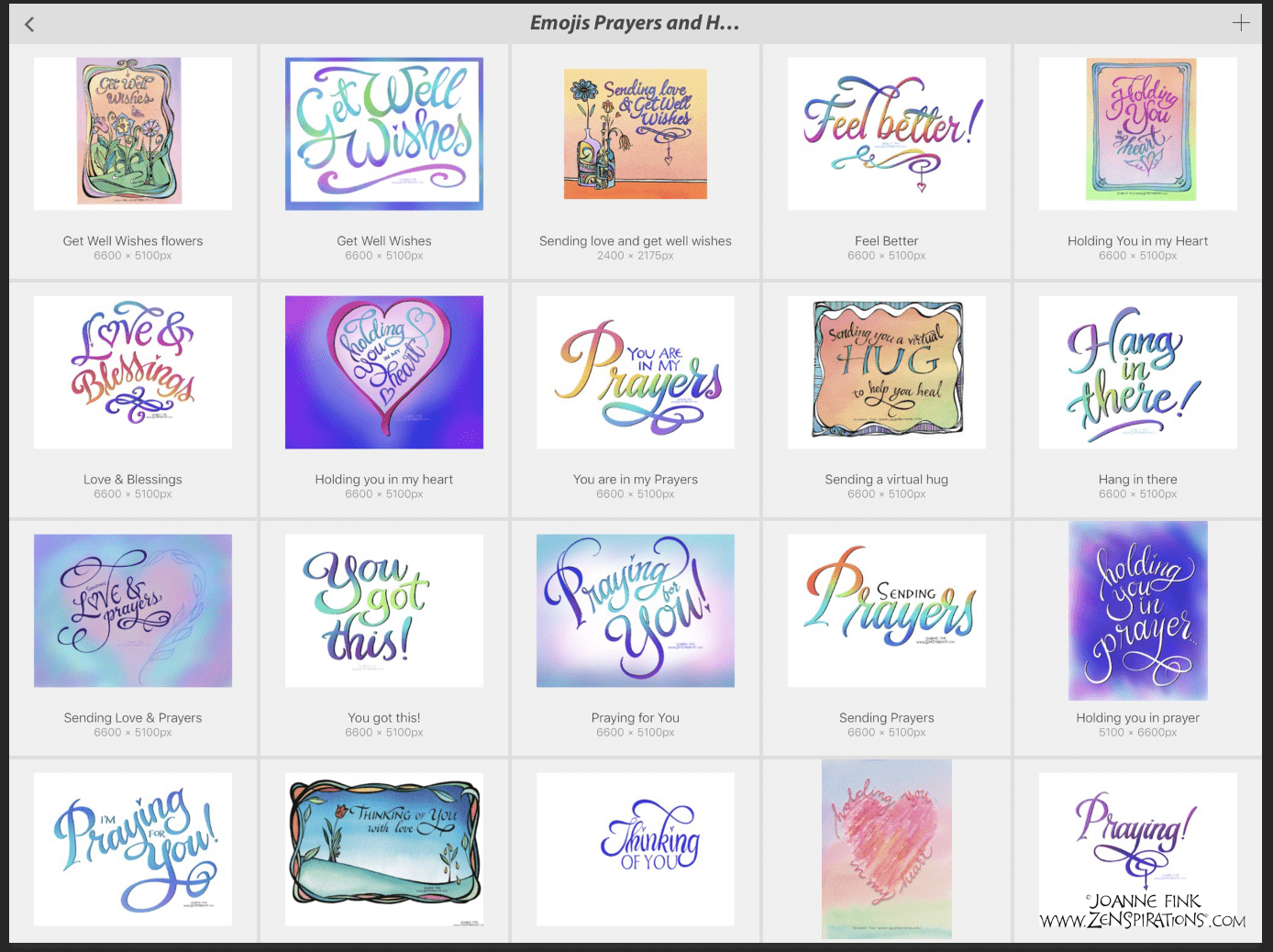 These are some of the Emoji Greetings Stickers I've designed: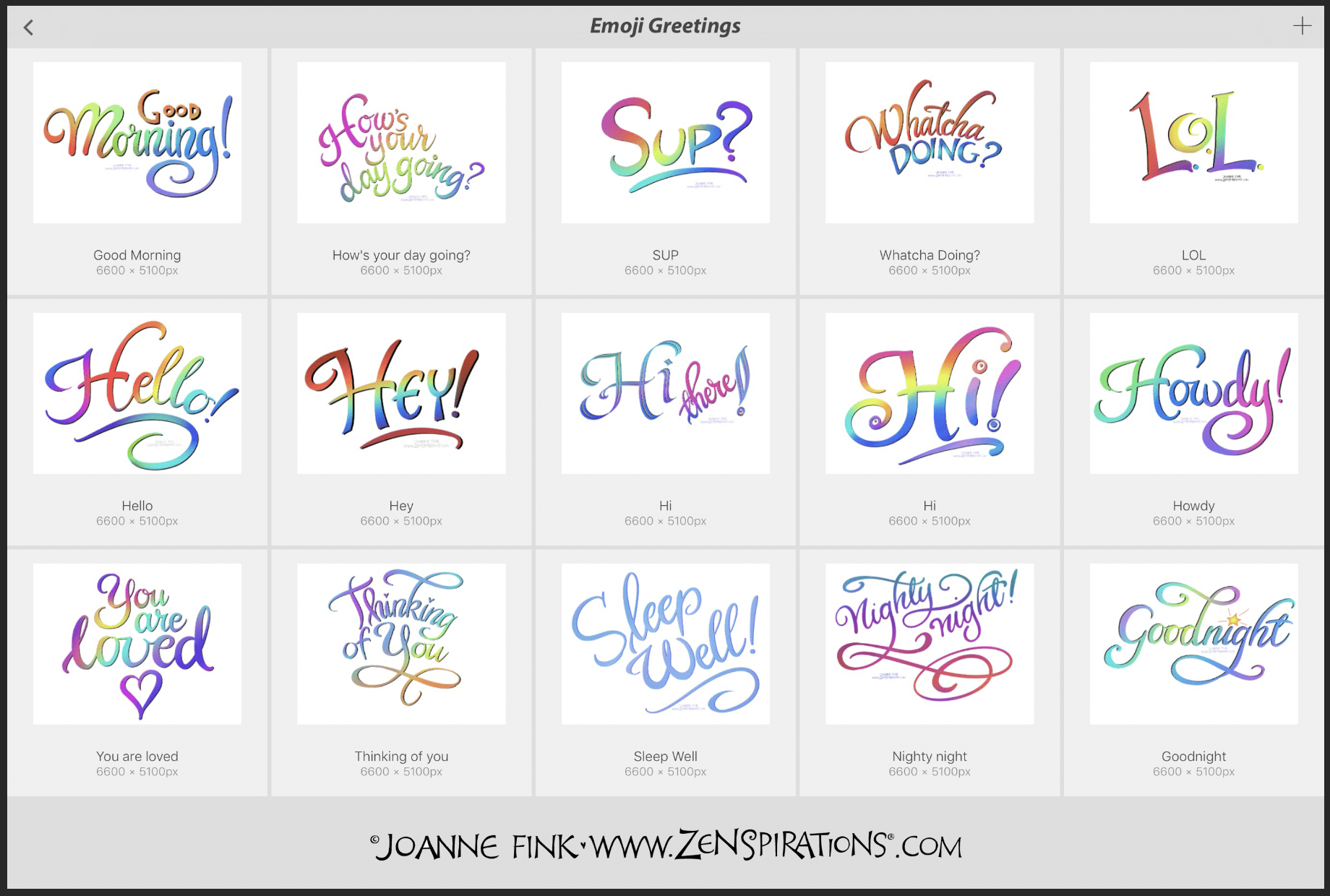 Here are close ups so you can get a better look: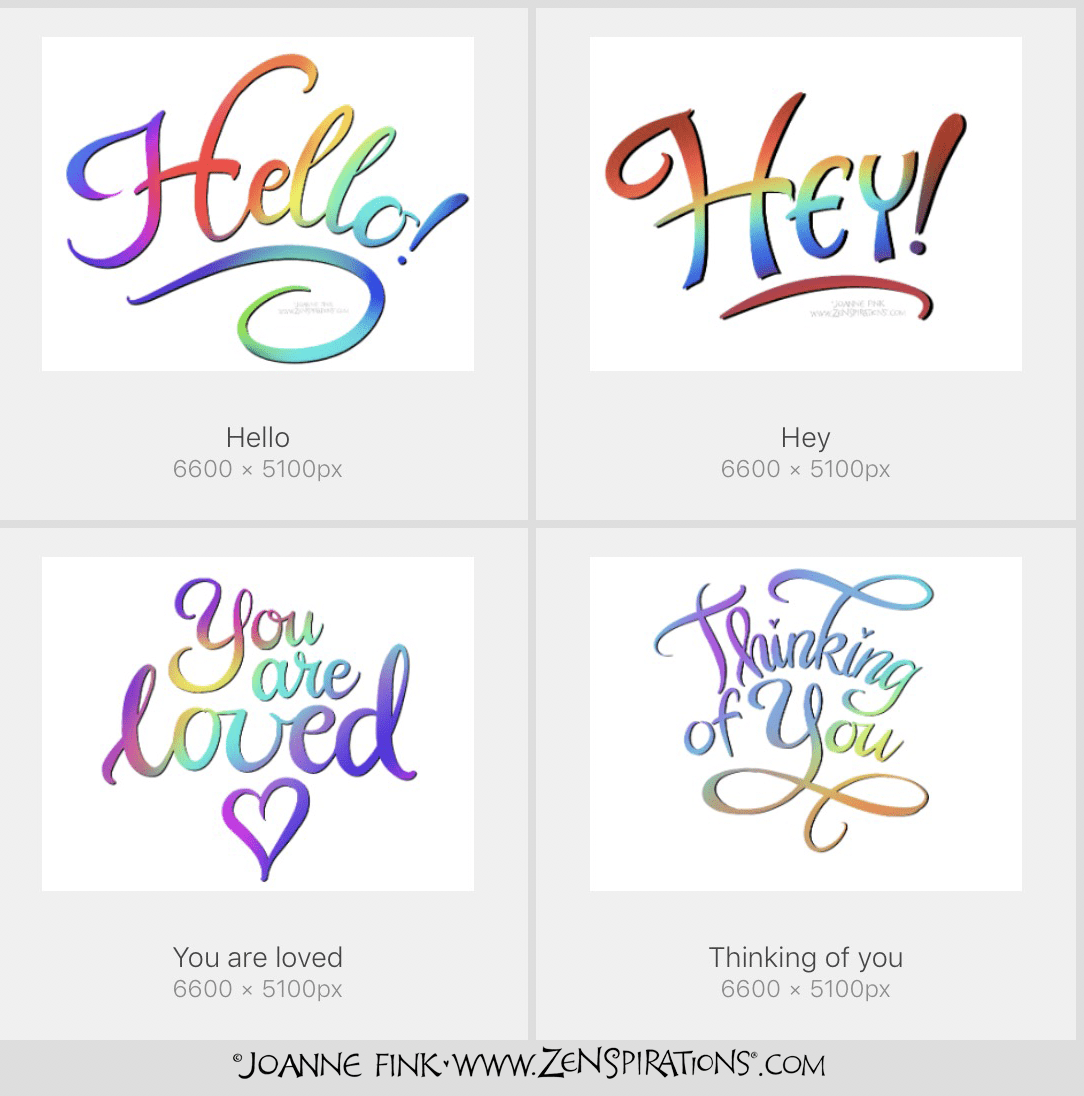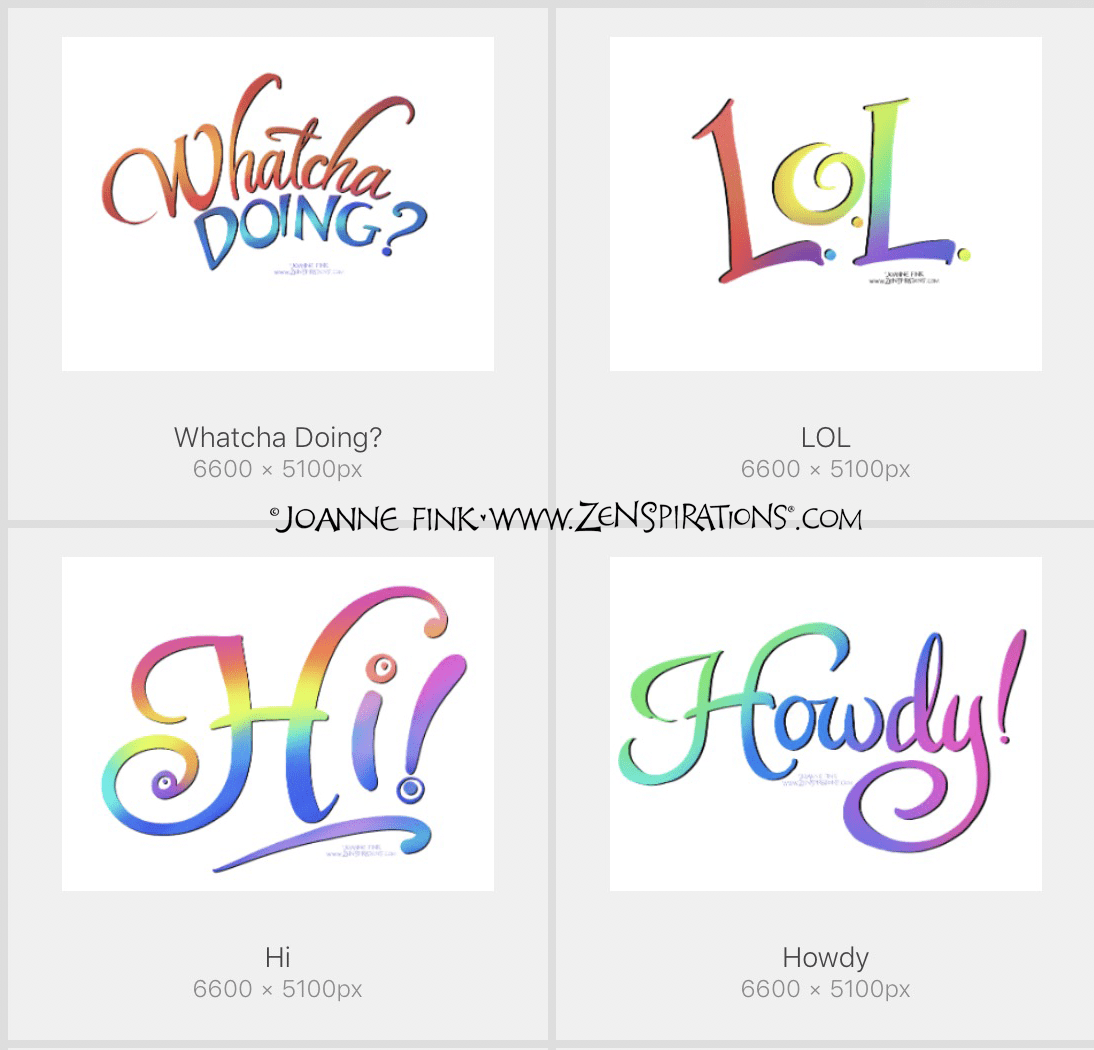 I've been designing these images in Procreate on my iPad pro… and having a blast doing it!
Here are the questions I'm hoping you'll answer:
How many images do you think should be included in each collection?
Would you prefer a Phrase collection, an icon collection or a combo collection?
Which of these phrase collections would you buy?

Birthday (i.e. Happy Birthday, Time to Celebrate! Birthday Wishes)
Holidays (i.e. Merry Christmas, Happy New Year, Happy Valentine's Day)
Prayers (i.e. Praying for You, Sending Love & Prayers, You are in my thoughts & prayers)
Encouragement (i.e. Hang in there, You got this!, I believe in you)
Gratitude (i.e. Thank you so much, You are a blessing, I'm so grateful!)
Greetings (i.e. Hi! Hello! Sleep Well)
Love & Friendship (i.e. You are greatly loved, I'm so glad we're friends, Forever Friends)
Get Well Wishes (i.e. Get Well Soon, Hope you feel better, Take it easy)
Congratulations (i.e. Way to go!, You Did It!, Hooray!, Awesome!)
Support (i.e. I'm so sorry!, Oh No!, Yikes! I'm here for you…)

How much do you think I should charge for each pack? 
What icons or phrases would you like to see included? Please be specific– I am happy to letter things you'd like to say…
As an incentive, I will give everyone who leaves a comment with their thoughts a free sticker pack of their choice when they are ready!
I am really looking forward to everyone's input.
Stay Zenspired,
Joanne