The Zenspirations® Lettering Club!
Tuesday, June 7, 2016
Hi Everyone,
Welcome to the Zenspirations® Lettering Club! I am totally thrilled at how many people are interested in lettering, which has been an enduring passion of mine for more than 30 years. I'm starting the Lettering Club for everyone who is interested in learning more about lettering, and perhaps trying their 'hand' at it (pun intended!). If you are interested in joining, please leave a comment letting me know so I can add you to the list. And be on the lookout for an e-mail with supply suggestions and pen patterning exercises.
There are many different types and styles of lettering, and an equally diverse number of tools that are used to make them. These are some of the tools I use: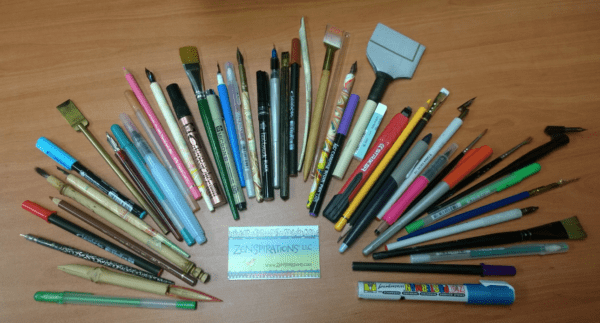 Many new lettering artists wonder what tools to use to letter specific styles or create certain looks, and I thought the Lettering Club would be a great place to share this kind of information. I'm researching different on-line 'homes' for the new club, and will let everyone who signs up know where to go to access the information later this month; in the meantime I beg the indulgence of regular blog followers who may not be super-interested in learning lettering.
Whether or not you are interested in learning how to letter, I hope you'll enjoy watching me wield a pen. As I mentioned last week, I've been posting a brush lettered 'word-of-the-day' video to my Zenspirations Instagram page, and you are welcome to follow me on Instagram if you'd like to see me write the words. Here are some of the words I've done this week: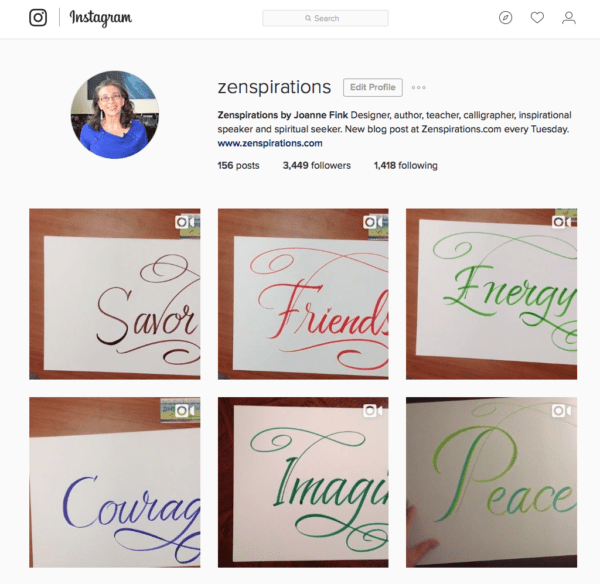 I strive to make brush lettering look effortless, but it actually takes a lot of practice to master, and therefore isn't the best choice for beginners to tackle. As a young scribe I learned the traditional 'hands' written with a broad-edge pen, including italic, roman and gothic, and believe that starting with a broad-edge tool is the most effective way to learn to letter. To help you understand what I mean by 'broad-edge' tool, I made a video demonstrating the three primary types of broad-edge pens:
DIP PENS: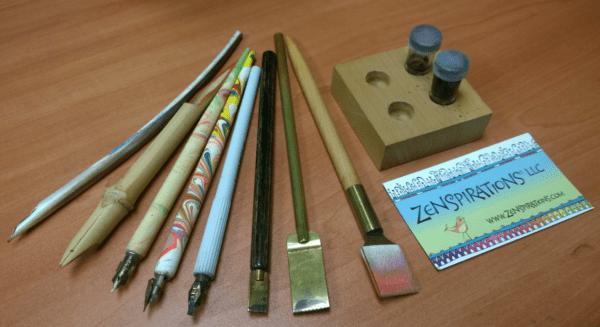 FOUNTAIN PENS: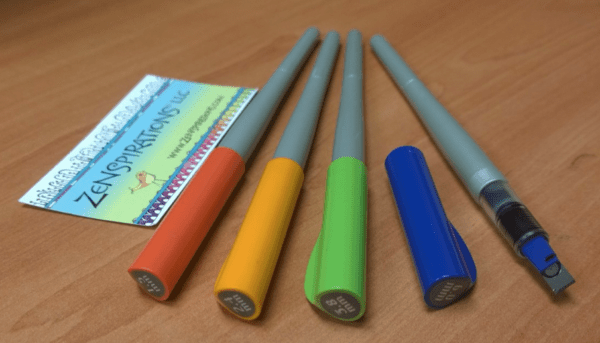 MARKER PENS: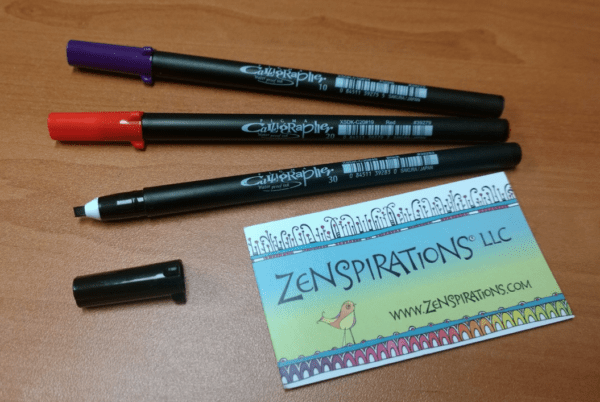 It's 8 1/2 minutes. If you'd like to watch the video, click here. When watching the video set the quality to High Definition (HD) for maximum clarity. Here's a screen shot with green arrows showing where to find the HD setting button.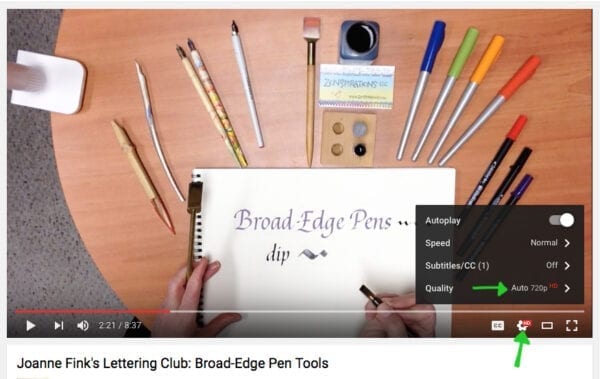 Once you have watched the video, feel free to check out my other lettering videos on You Tube (you can find links in the calligraphy & lettering section of the gallery on my website).
For those who are more interested in Zenspirations art and messaging, I wanted to share one of my favorite Zenspirations designs.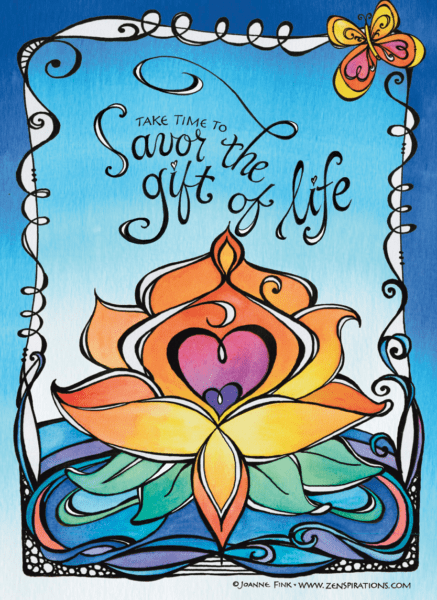 May you find time to savor special moments every day.
Stay Zenspired,
Joanne