#ZenspiredGiving on #GivingTuesday
Tuesday, November 21, 2017
Hi Everyone,
In honor of the upcoming #GivingTuesday on Tuesday, November 28th, I am inviting the entire Zenspirations® community to join me in making a difference in the world.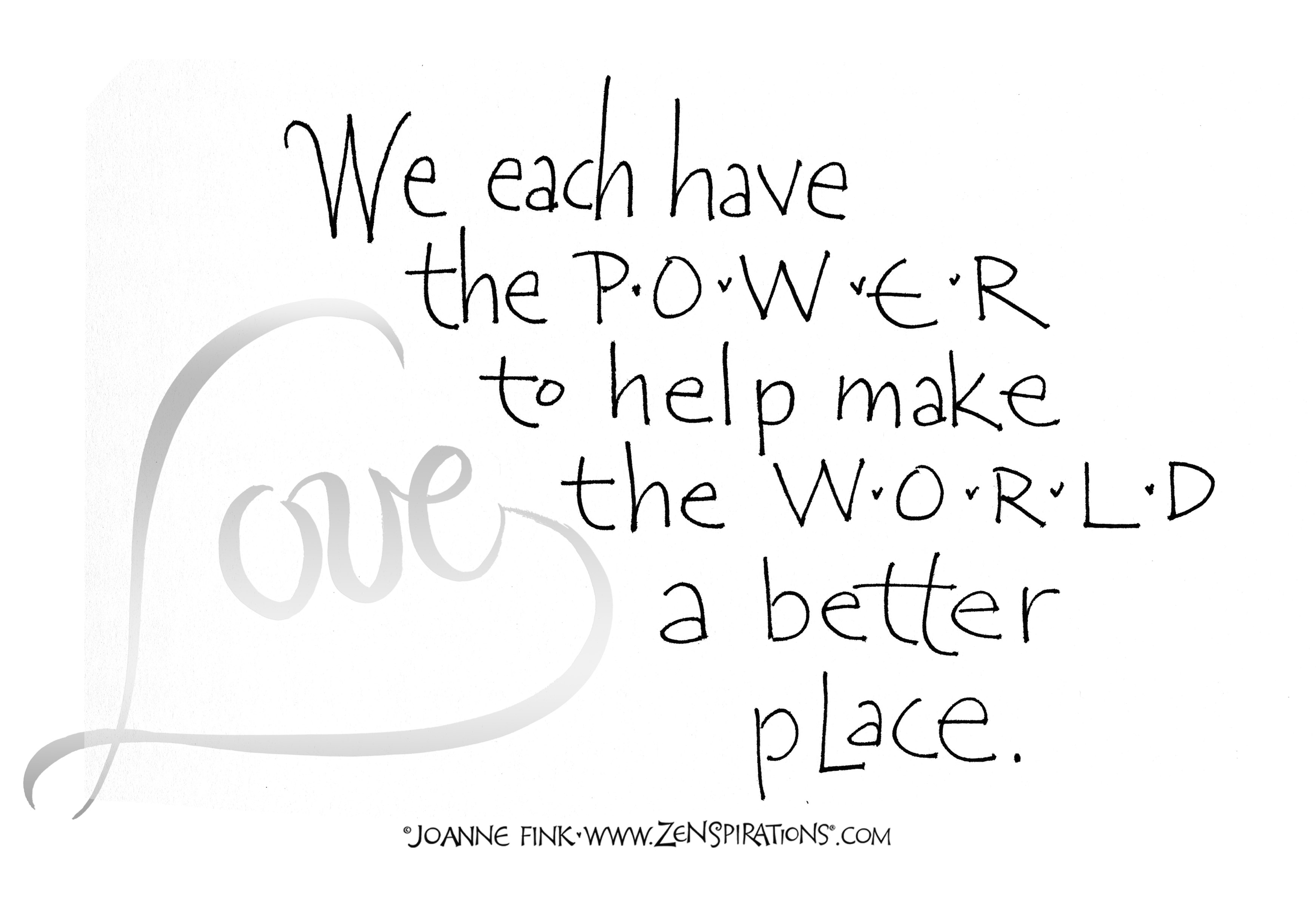 If you aren't familiar with Giving Tuesday, it's a global giving movement which connects "diverse groups of individuals, communities and organizations around the world for one common purpose: to celebrate and encourage giving." This is a Zenspirations drawing I did in 2012, the same year that #GivingTuesday was started: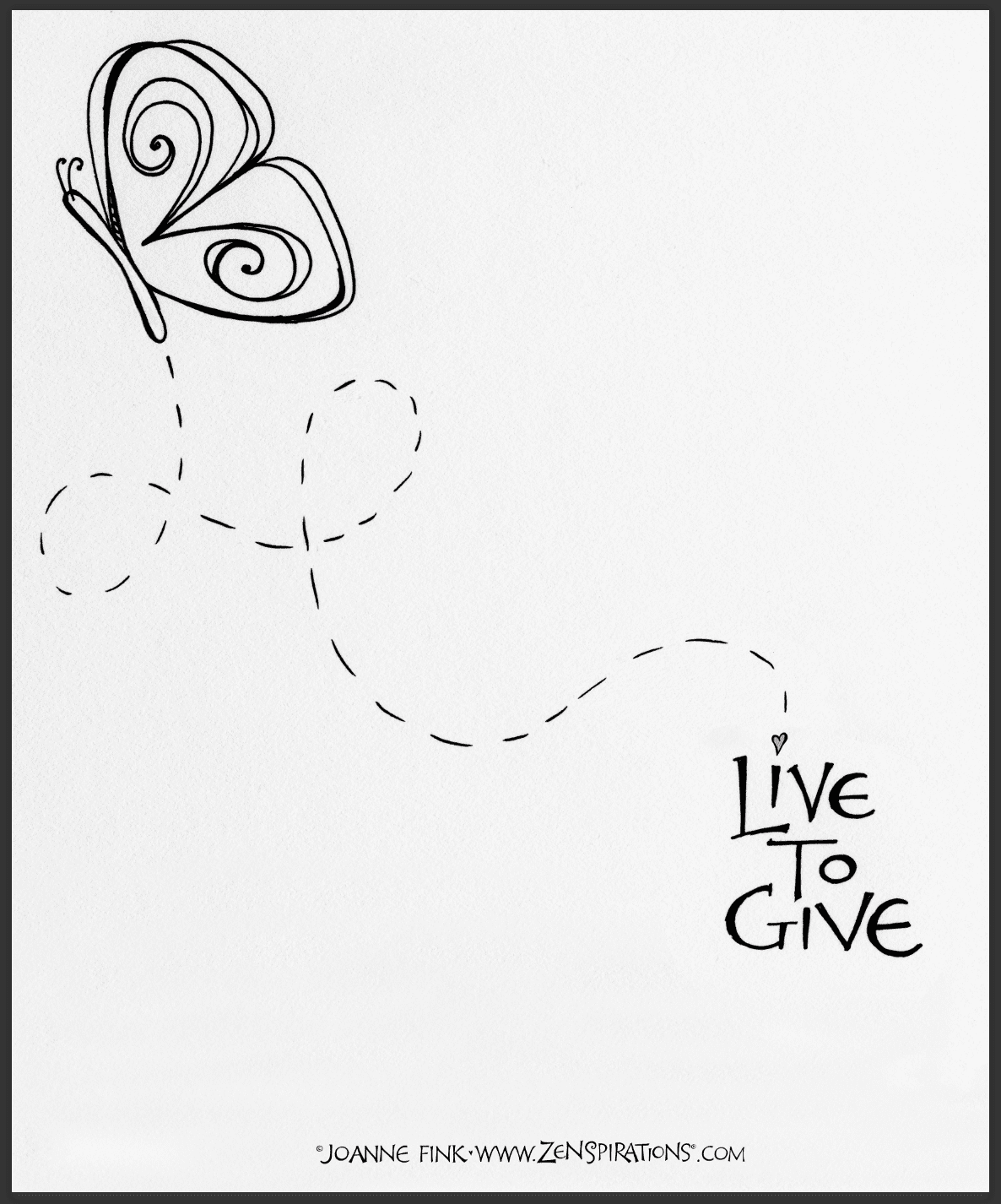 In 2015, 98 countries participated in #GivingTuesday, collectively raising $177 million for worthy causes. This incredible generosity was fueled by the power of more than two million social media engagements. If there is a cause you believe in– especially one that you support through the gift of your time, talents, financial and material donations– #GivingTuesday is an opportunity to promote your favorite cause and help them reach their fund-raising goals. 
In addition to millions of individual donors, many corporations are participate in #GivingTuesday. Facebook and the Bill & Melinda Gates Foundation are BIG supporters of #GivingTuesday, and this year have each pledged to match up to $1,000,000 in funds raised for nonprofits via Facebook— up to $50,000 per nonprofit and $1,000 per Facebook fundraiser.
Here's how the Zenspirations® community can help promote #ZenspiredGiving:
Tell us about the organizations you support and why you would like the Zenspirations® community to consider supporting them. I'll vet the organizations by looking them up on charitynavigator.org or charitywatch.org to find out how they are rated, and what percentage of donations goes to administrative expenses. I'll post the charities which receive stellar ratings in next week's blog, so we can learn about causes which are important to other members of the Zenspirations community, and decide if we would like to support them as well.
Promote your favorite charitable cause on Facebook, Pinterest, Instagram, Twitter, LinkedIn, SnapChat and other Social Media using the hashtags #GivingTuesday and #ZenspiredGiving.  On Facebook you can help your favorite non-profit by creating a  Fundraiser, writing a Post or going Live. 

Visit Facebook.com/fundraisers, click "Raise Money" and select from 750,000 nonprofits for your fundraiser. I'll be raising money for my favorite charity, the Modern Widows Club (MWC), a 501(c)3 non-profit which was established in 2011, and serves to "empower widows to lean into life, build resilience and make a positive difference in society".
Post: Write a post and tag your favorite nonprofit. You'll be able to add a donate button after you post.
Live: Tap "Live" at the top of your News Feed and click "Add Donate Button" from the menu.
I love the thought of 'Zenspired Giving' where our community shines a light on causes we care about, and inspire others to make a difference in the world by giving! It will be fun to see how many #ZenspiredGiving hashtags we can generate this week.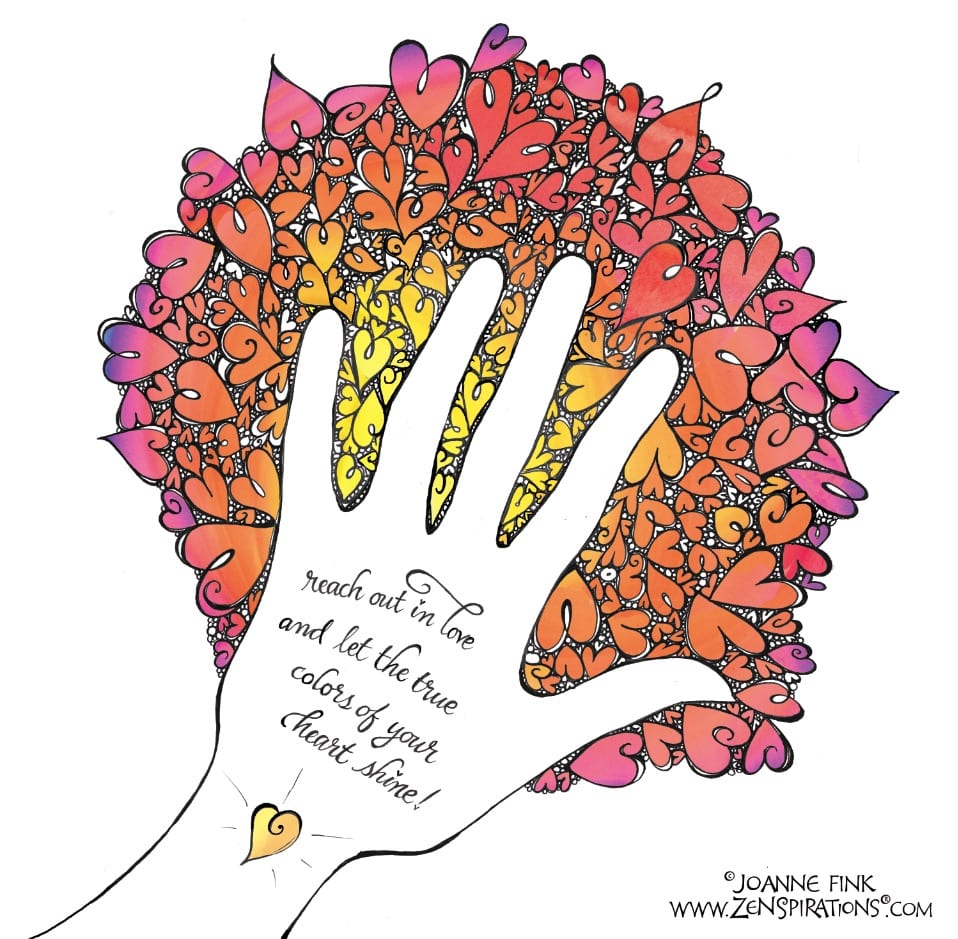 Since this week's blog post is all about giving, I have a Thanksgiving gift for you. It's a fall leaf coloring sheet. If you have access to an 11 x 17 printer, you can use them as placemats for people to color.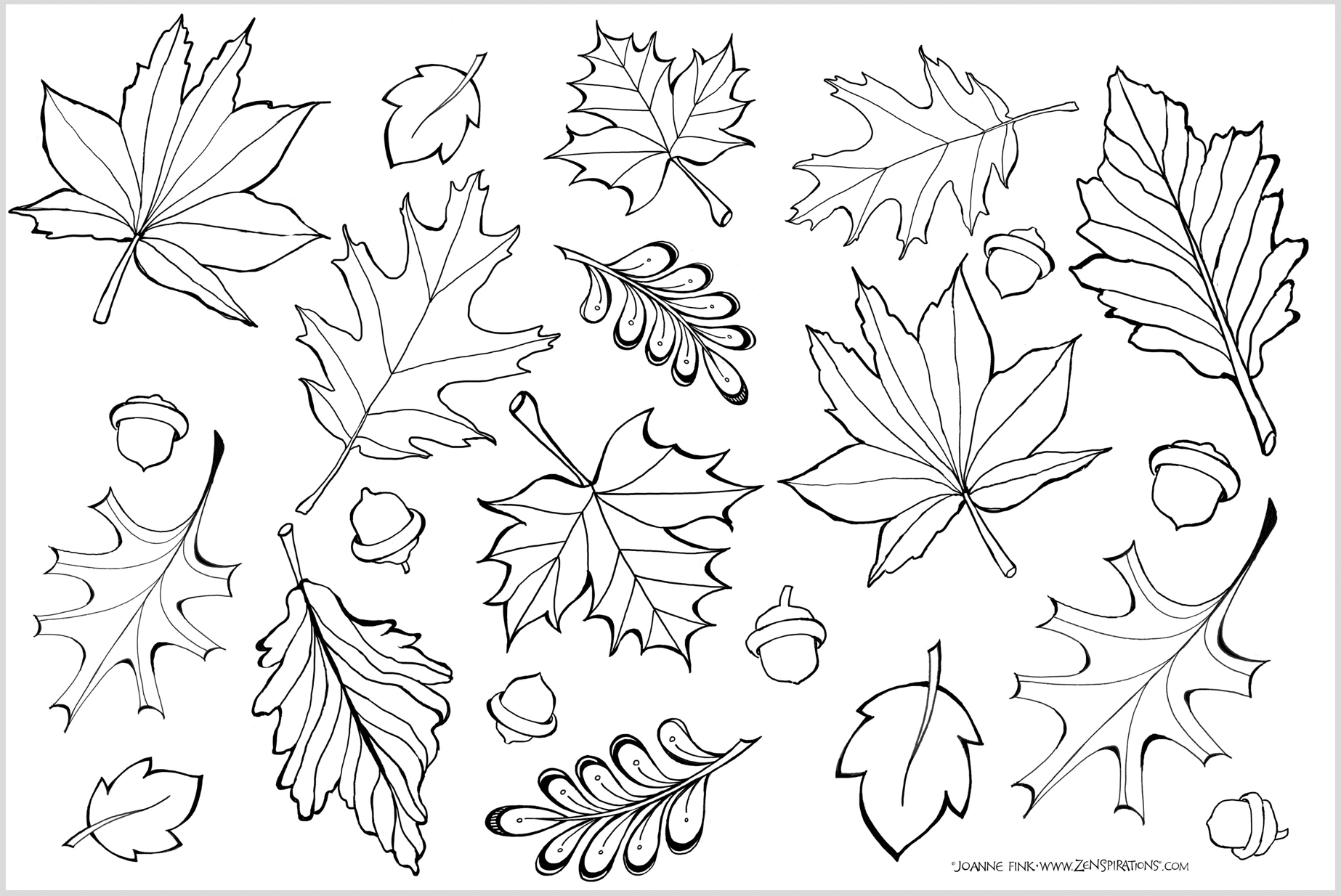 Click the link below to DOWNLOAD YOUR FREE ZENSPIRATIONS THANKSGIVING LEAVES COLORING SHEET.
 Zenspirations®_by_Joanne_Fink_Blog_11_21_17_Thanksgiving_leaves_to_Color
The tag line for Zenspirations is
'Live by inspiring others to fly'. 
My friend Dawn Winburn made this using some of my
Zenspirations® Spellbinders Rubber Stamps
. If you are looking for a crafty holiday gift, please check out the stamps, stencils, books and other goodies in the Zenspirations webstore.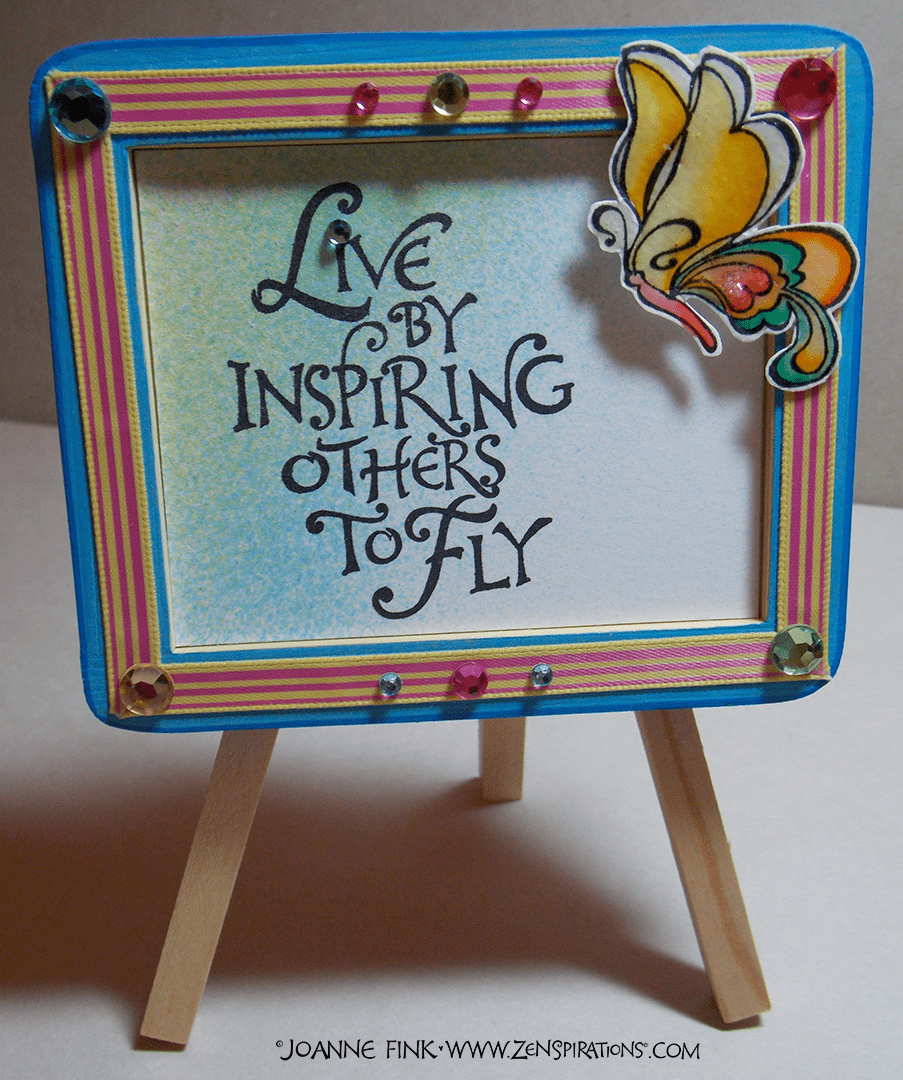 Like many people, I keep a gratitude list, and one of the things I am especially grateful for is the connection I have forged with members of the Zenspirations® community. I feel incredibly blessed to be part of this creative, caring and compassionate community, and am continually inspired by the creative work and heartwarming stories which are shared in the Zenspirations Create, Color, Pattern, Play Facebook Group. Here is my Thanksgiving wish for all the Color & Creativity Enthusiasts in my life:

Stay Zenspired,
Joanne
PS Please share this blogpost to inspire others to do some #ZenspiredGiving on #GivingTuesday.