Facebook Live from Phoenix!
Tuesday, January 24, 2017
Hi Everyone,
I'm writing my blog from Phoenix, where I've been having an awesome (albeit somewhat exhausting) time attending the Association for Creative Industries  (formerly known as the Craft & Hobby Association) Creativation Show. It's been a whirlwind of book signings, new product demos and visiting with my creative friends. The highlight of the show for me was the wonderful response to the new products I've designed. It's especially nice to hear positive comments when you've worked really hard on something.
On the first day of the show I shared the new Bible Journaling rubber stamps I did for Spellbinders, along with a flip through of the new book, in a Facebook Live. On the second day I did a quick tutorial of a bookmark project featuring the new stamps, and today I did a ten minute tutorial showing how to use Sakura's awesome Gelly Roll Metalic pens with one of the new Inspired Journaling stencils I designed for The Crafter's Workshop, to create a cute card. All three Facebook Live presentations are on my Zenspirations by Joanne Fink Facebook page,
I have lots of photos from the show which I'd love to share, but unfortunately I can't seem to upload the photos from my iPad, so I'll have to share them next week. But here are a couple of photos of my new line of greeting cards for Leanin' Tree, which were taken at the Atlanta Gift Show last week.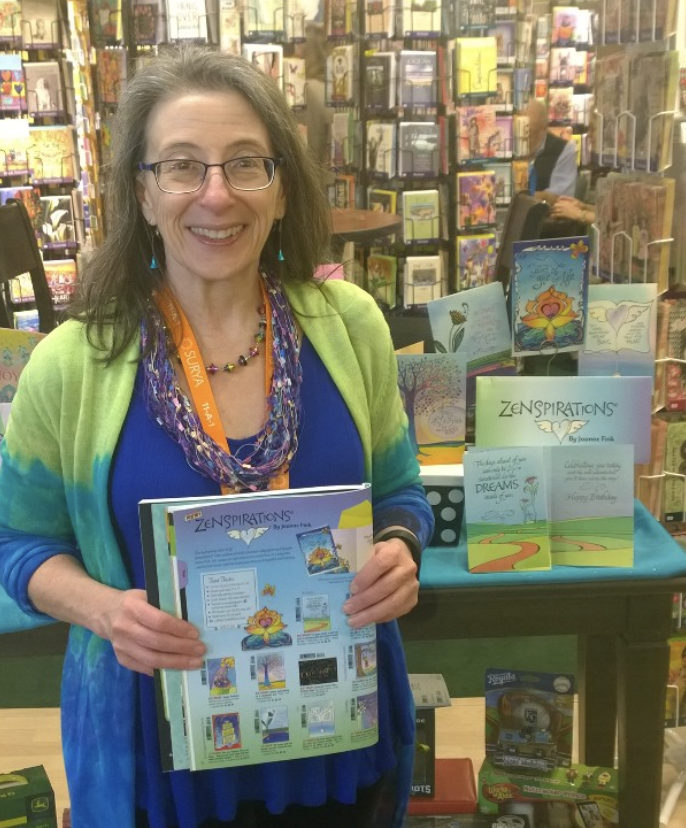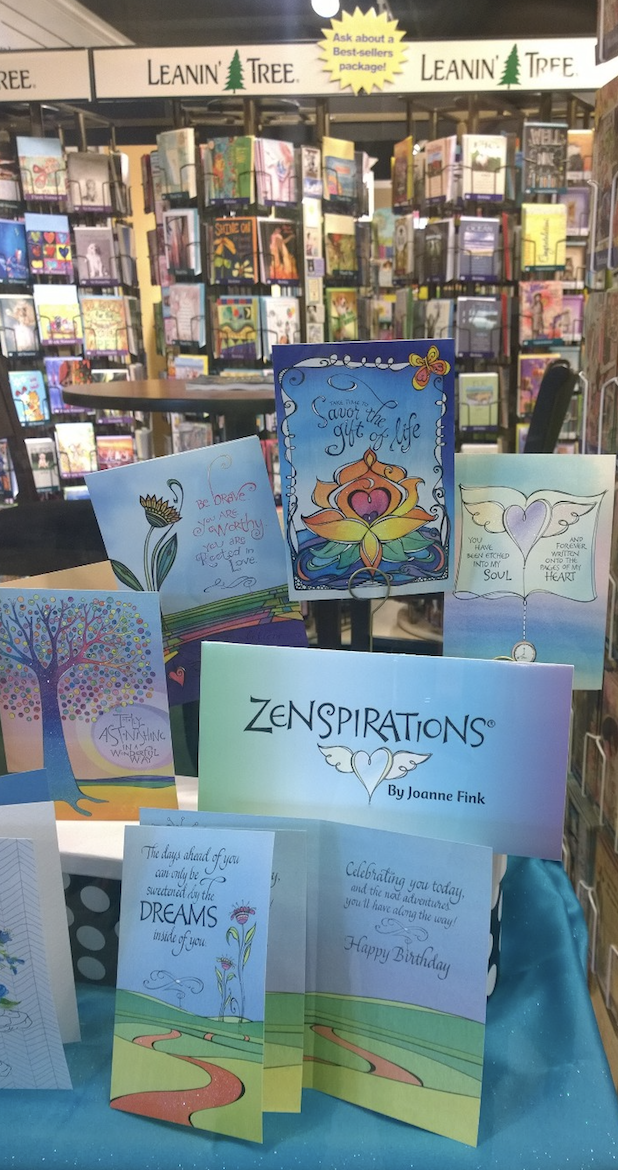 Stay Zenspired,
Joanne