Monthly Journaling Prompt December 2018
Tuesday, December 4, 2018
Most people write their responses to guided journaling prompts– but if you like to doodle, I encourage you to draw your response– or create a page with both text and illustration. The free download for December has spaces which you can fill with either– or both! And, since you can print out as many as you want, you can try different techniques to see which you prefer.
If you are new to journaling, and would like to make it an ongoing spiritual practice, I recommend trying to set a journaling routine. You can begin your day by putting pen to paper the way I do, or take an afternoon journaling break a couple of times a week. Find something that works for you and stick with it. Initially you should set aside 15 to 20 minutes to work on your journal– but after you've been journaling for a while you'll get a feel for how much time to allocate. I try to spend at least five to ten minutes– and often wind up journaling for an hour or more. Do what works for you!
One of the benefits of journaling is getting to know yourself better. Each time you sit down to journal, try asking yourself questions related to the monthly journaling prompt. For example, after answering, "When was the last time you stepped out of your comfort zone?" you could ask yourself, "Where are you most at ease?" "What makes you uncomfortable?" "What did you learn when you stepped out of your comfort zone?" "Did stepping outside your comfort zone expand your horizons?" "What keeps you from stepping out of your comfort zone more often?" "What are you most grateful for when you think about your comfort zone?" Helpful Hint: I use my morning journaling pages to stay grounded in gratitude, so no matter what prompt I'm answering, or what I'm journaling about, I try to include what I'm grateful for. Writing down three things you are grateful for every day is a wonderful way to stay focused on the positive.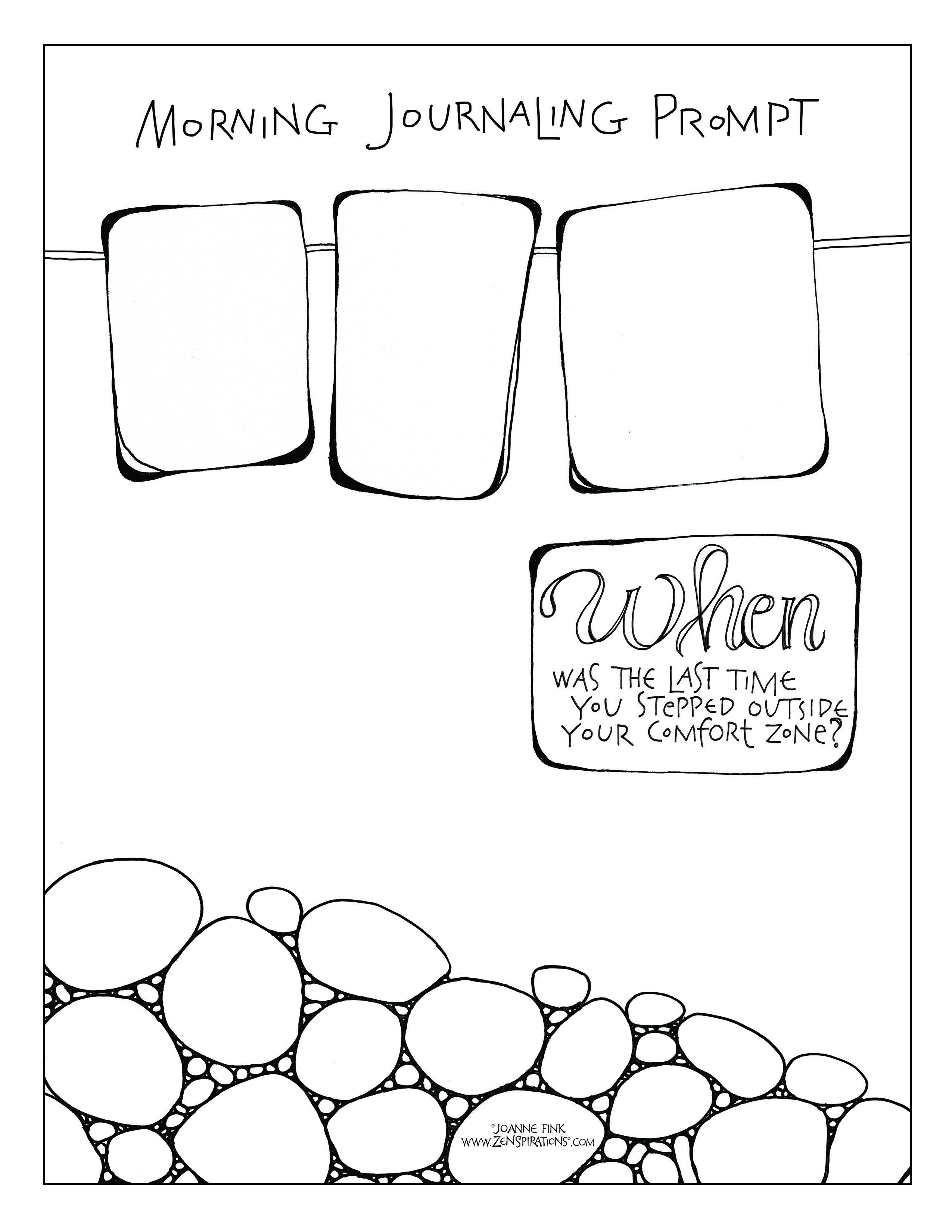 Click here to download your Monthly Journaling Page for December.
Stay Zenspired,
Joanne