Real Life 101
Tuesday, December 6, 2016
Hi Everyone,
I got the first proof of my new book, Complete Guide to Bible Journaling: Creative Techniques to Express Your Faith— and have spent most of this week reviewing, revising and rewriting. This is the 'almost' final cover:
Of all the projects I've undertaken this year, the Bible Journaling book is closest to my heart. I have especially enjoyed working on the art and craft techniques section, which includes everything from stamps, stencils, stickers, washi tape, color pencils, and brush markers to drawing, patterning, and painting tutorials. But I've put the most time (and soul!) into the Lettering & Layout section, which features several different alphabets along with ways of combining them to create eye-catching messages. The book goes to press this month, which is both exciting and terrifying… please wish me luck getting all the edits done.
Although it won't be out in time for Christmas, you can pre-order Complete Guide to Bible Journaling on Amazon, which is scheduled to ship March 7th. While I was on Amazon, I noticed that one of the books I wrote last year, Zenspirations® Create, Color, Pattern, Play Birds & Butterflies, is on sale for $6.32! Since books make great holiday gifts, I thought I'd share the description with you: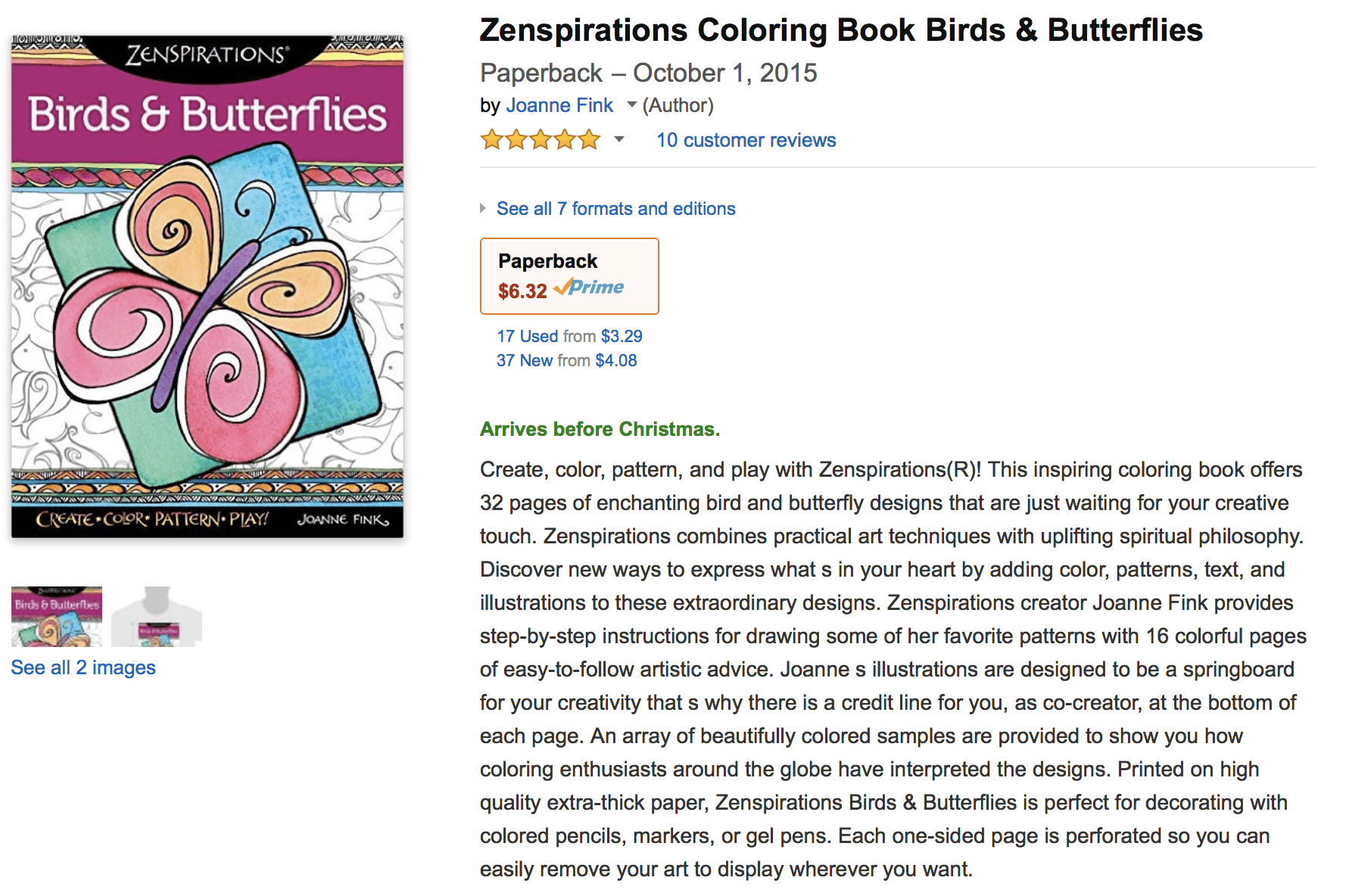 If you are an Amazon shopper, I'd be grateful if you would click the Amazon button on the home page of my website to start your shopping adventure. If you do, I will get a small percentage of anything you buy… which helps me buy art supplies! It doesn't cost you anything extra, and would be a big help to me, especially if you are making a major purchase. Thank you in advance!
If you've ever wondered what my studio looks like, check out this short interview I filmed for Real Life 101, a nationally syndicated television show which gives high school and college students the opportunity to explore new professions.
Real Life 101 has been on the air for almost 20 years. The episode with my interview originally aired the week of October 3rd, but that was the week Orlando was prepping for hurricane Matthew, and I missed it! The producers just sent me a tape, and said I could share it on my blog. Hope you enjoy! If you'd like to see the entire episode, it will be broadcast again the week of February 20-26, 2017. You can find out which station to watch in your area on the Real Life 101 website.
Since one of the things I talk about in the interview are the cards I design, I thought I'd share a few of the new card samples I've gotten recently. This one, which I designed for Leanin' Tree, just came today!

The black linework is raised, and printed with a shiny ink… it looks really cool. Here's a close up photo: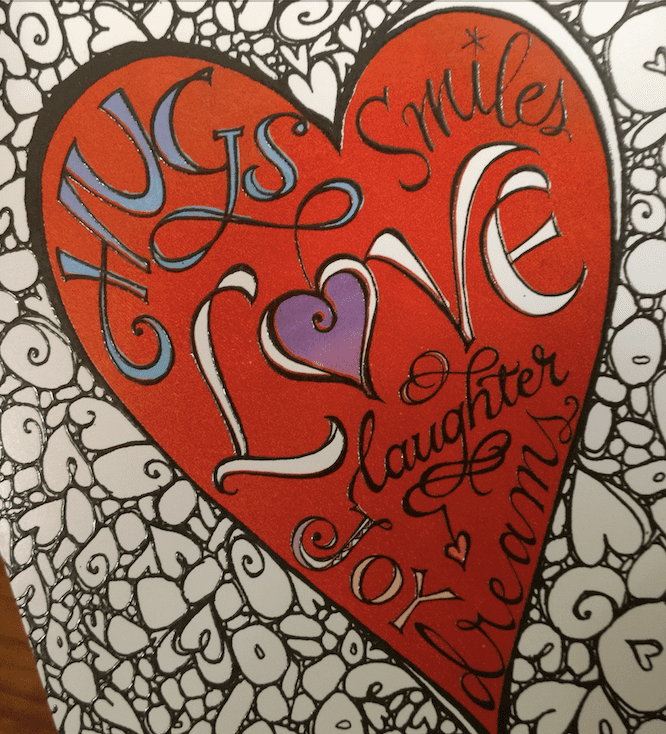 Also on the Love theme, is a 'foilux' card I created for Design Design. 'Foilux' cards are actually printed on a foil base, and then embossed so the foil areas catch the light. I love the way they shimmer!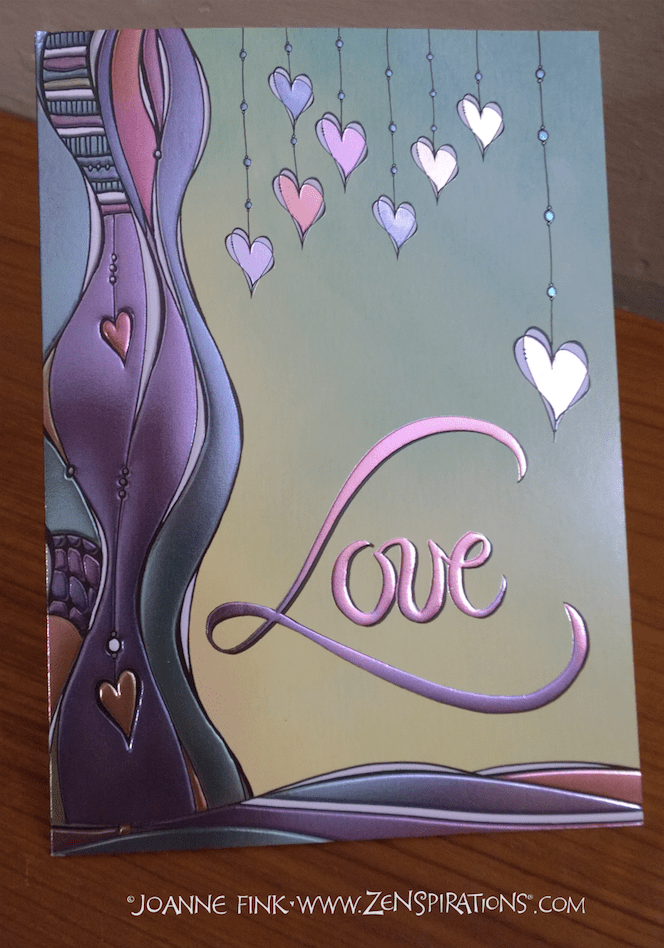 As many of you know, I come from a musical family, and was delighted when Design Design asked me to create a new music-themed birthday card: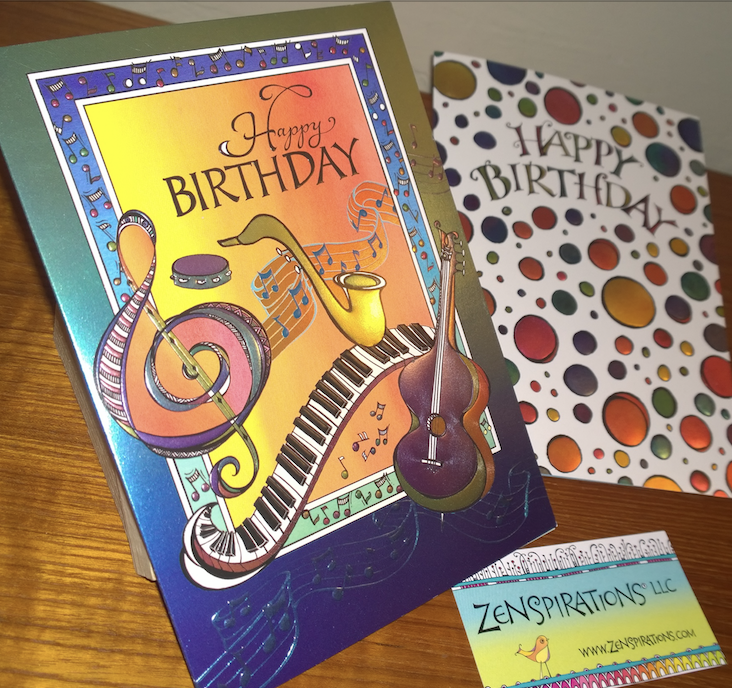 And while I'm on the subject of birthdays, Color & Creativity Enthusiast Fay Hall is celebrating her birthday today, so I made her a Zenspirational birthday card: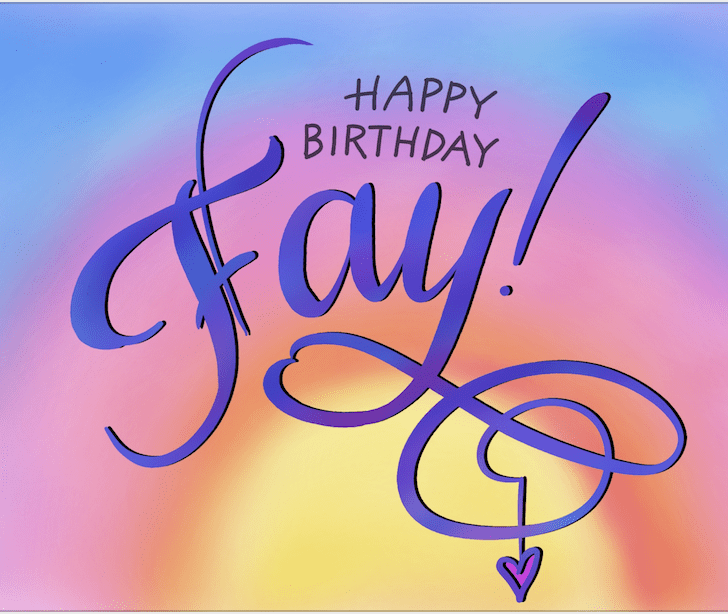 And my good friend, Jill Goldsmith, will be celebrating her birthday on Saturday: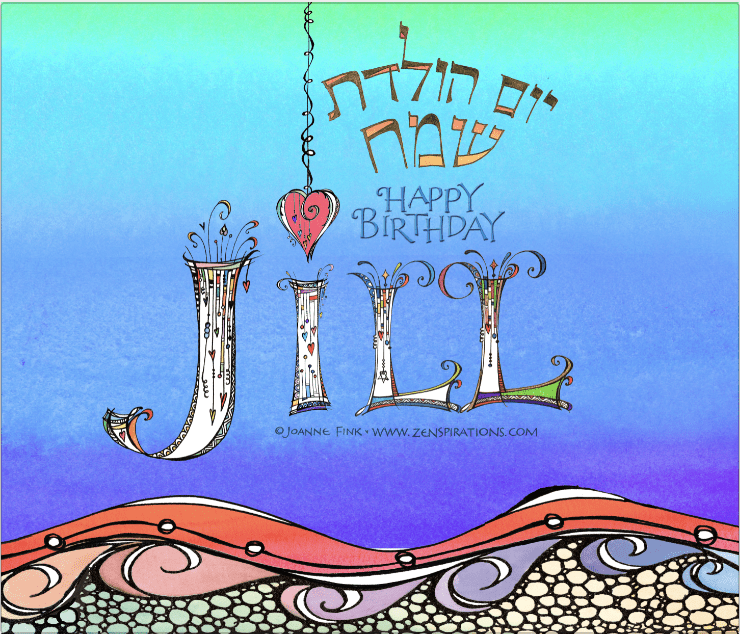 The small 'stones' at the bottom of Jill's card are similar to the ones I used in the background of the Valentine I shared above. It's an easy pattern to incorporate into any design, because you can change the size of the 'stones' to fit into different spaces.
Before closing tonight, I wanted to ask for your help selecting a meaningful 'word of the year' for 2017. This past year, which was the first time I chose a word of the year, I had a short list (read the blog about it here), and ultimately chose the word 'clarity'. This coming year, in addition to choosing a word for myself personally, I'd also like to choose a word for the Zenspirations® community, and would appreciate suggestions. I'd like it to be a word which will inspire us to grow creatively as a community. Please leave a comment letting me know any words that come to mind, and I will pick the ones which resonate, and ask the group to vote on which one we should use. As an incentive, I'll letter the personal word of the year of whoever suggests the word the group ultimately selects. As always, I look forward to your thoughts!
Stay Zenspired,
Joanne