Signs that Sparkle!
Tuesday, June 5, 2018
Hi Everyone,
I had a blast this weekend making signs for my friend Raiza's upcoming wedding. It took four hours to letter the signs in the photo below.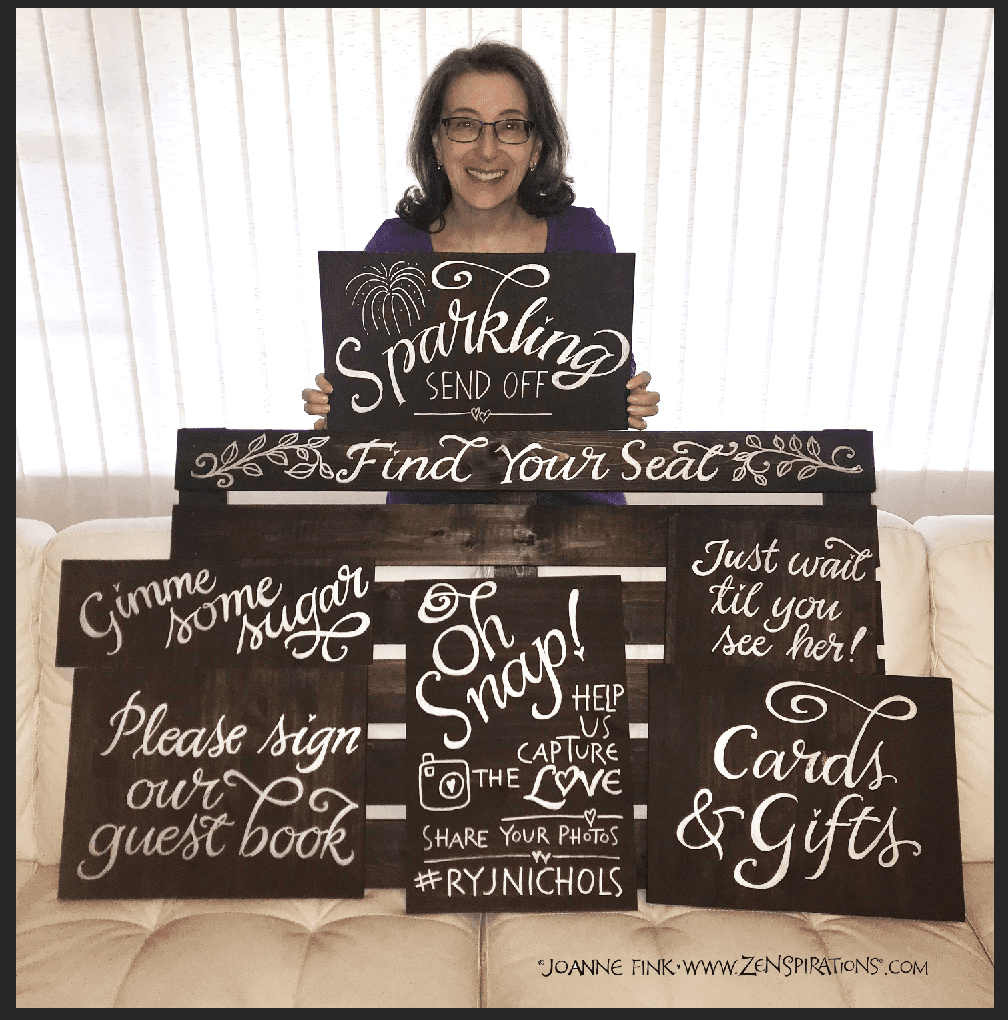 After the first couple of signs, I decided to ask Raiza to film me while I lettered them. I shared the photo on Instagram, (you can follow me at https://www.instagram.com/zenspirations/) and asked if people to leave comments if they'd like to see the videos– and was pleased that a lot of people expressed interest!
In the first  video we filmed, I make the 'Gimme Some Sugar' sign that Raiza is holding in the photo below.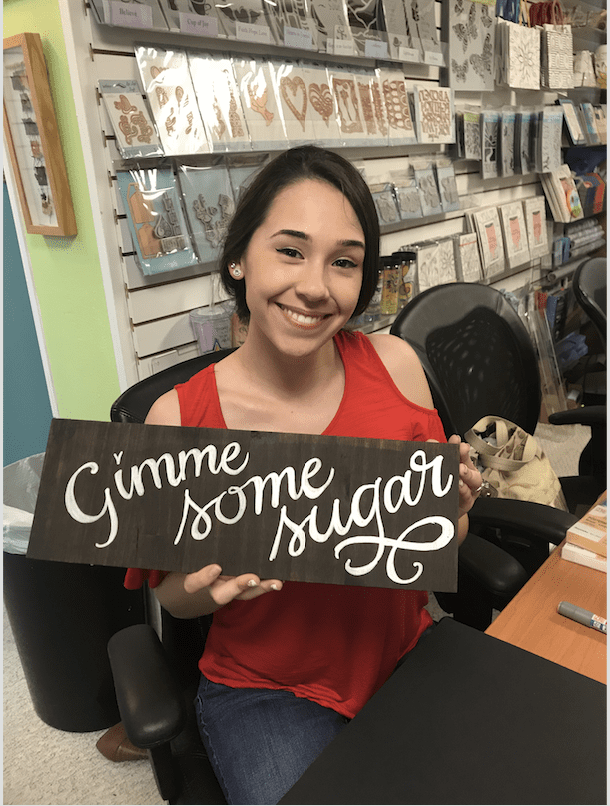 In the second video I letter the Find Your Seat board shown in the photo below.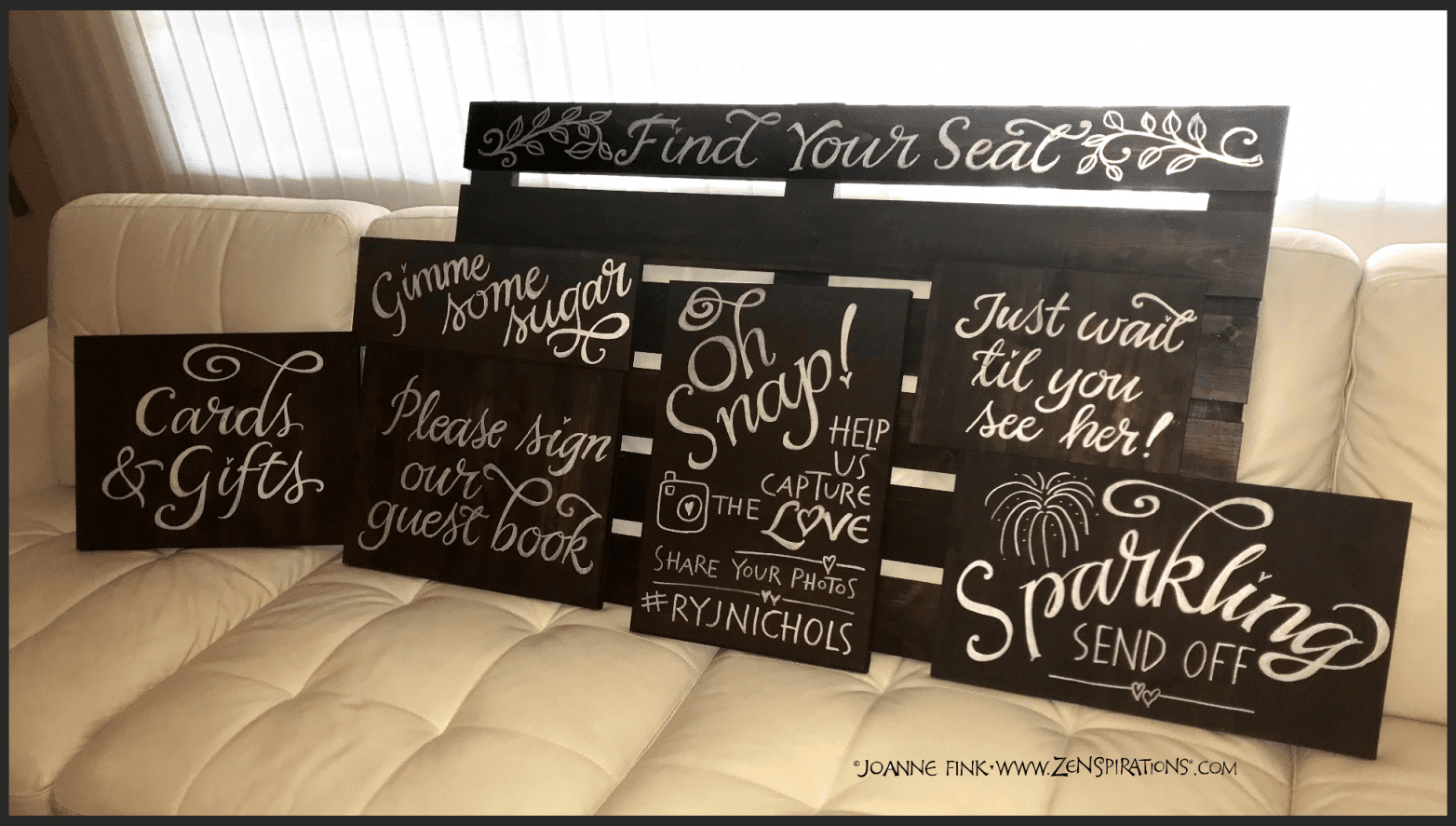 This was the first time I've written on wood, and I was surprised to discover how easy it is to do. I lettered all of the signs with a silver Pen-touch pen from Sakura of America; the metallic silver gleams and shines on the dark stained wood. It's a great look!
Raiza also filmed me lettering the Oh Snap! sign she's holding in the photo below: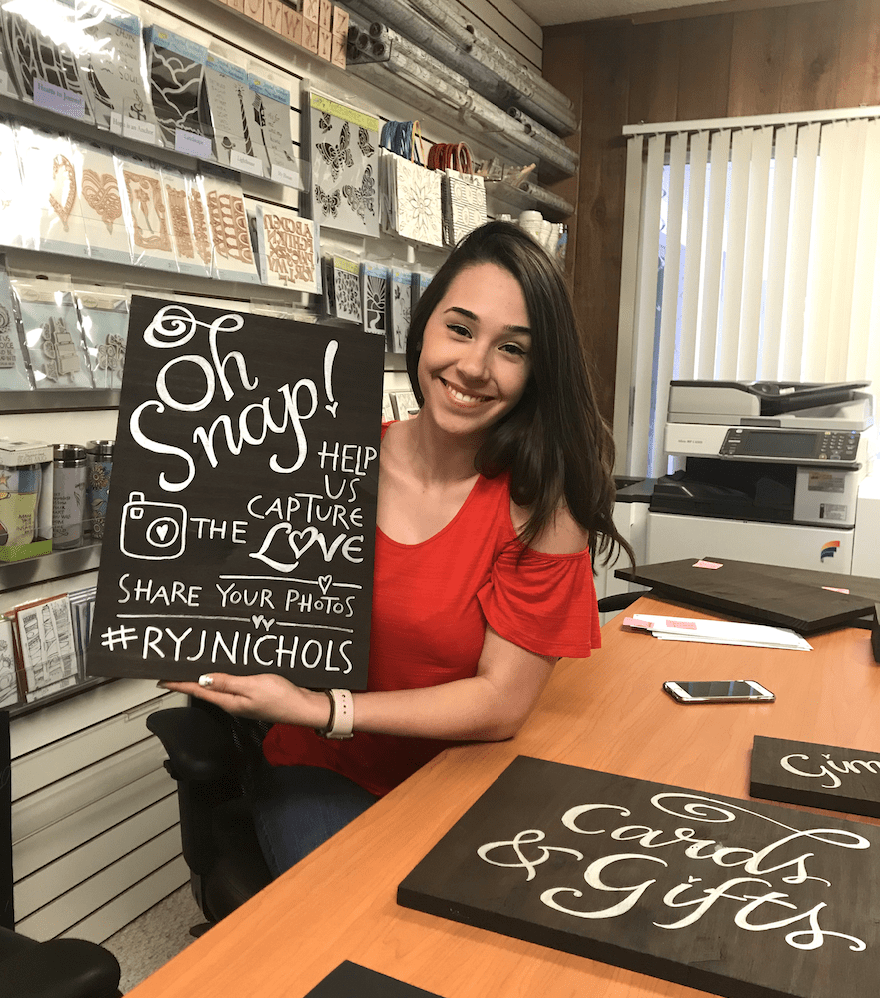 as well as my favorite sign, Sparkling Send Off. These videos are a bit longer, because I talked about layout techniques while I was doing them. I'd be happy to share them if you are interested– please leave a comment if you'd like me to post them.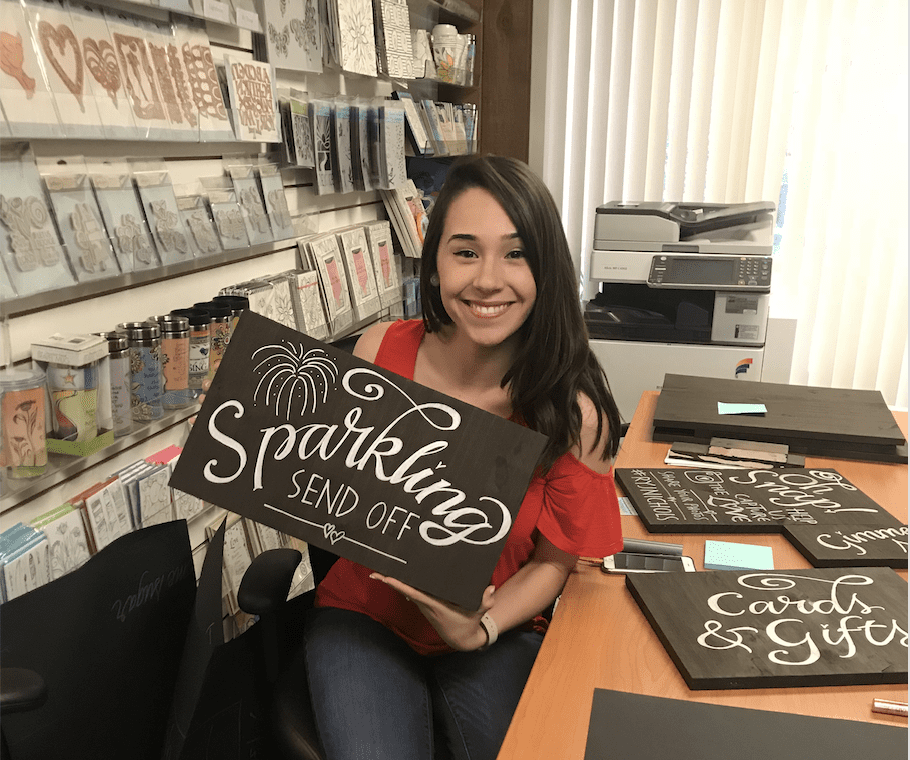 Before closing this week I wanted to give an update on the Care-Moji stickers. Last week I wrote, "Leave a comment on this week's blog letting me know which Care-Moji Collection you'd like to have, whether you want the iPhone or Android version, and where I should e-mail it. If you subscribe to the Zenspirations blog, I should already have your e-mail address. If you are not a blog subscriber please include your e-mail address in the comment. FYI, blog subscribers get a notice via e-mail (not Facebook) every Tuesday morning." I didn't realize that if you don't include your last name when you leave a comment, I won't know which e-mail address to is yours! For example, there are 8 people named Janice subscribed to the blog– so I wasn't sure which Janice left a comment. If you haven't gotten your Care-Moji collection, it's because I either didn't have your e-mail address, or didn't know whether you wanted the IOS or Android version. Please leave a comment WITH your last name (and the info I requested above) so I can get your choice of Care-Moji collection to you. If you aren't sure which collection you want, you can see them on the Care-Moji website, or see last week's blog for details.
Stay Zenspired,
Joanne