Zenspirations® Care-Moji™ App for BOTH Android & IOS!!!
Tuesday, May 29, 2018
Hi Everyone,
I'm really excited to announce that after almost a year in development, the Zenspirations® Care-Moji Sticker Collections are available for both iPhones & Androids!!! I can now fulfill the promise I made when I wrote, "I will give everyone who leaves a comment with their thoughts a free sticker pack of their choice when they are ready." So if you were one of the 100+ people who were kind enough to provide input when I was first developing the collections, here's what you'll need to do to get your FREE one:
Check to make sure you left a comment on the September 5th blog post,  Zenspirations® Emoji Stickers, or the October 24th blog post, Zenspirations® Digital Downloads & Emoji Sticker Update.
Leave a comment on this week's blog letting me know which Care-Moji Collection you'd like to have, whether you want the iPhone or Android version, and where I should e-mail it. If you subscribe to the Zenspirations blog, I should already have your e-mail address. If you are not a blog subscriber please include your e-mail address in the comment. FYI, blog subscribers get a notice via e-mail (not Facebook) every Tuesday morning. You can subscribe on the home page of the Zenspirations website, if you haven't already done so.                                                                            Here, in the order that they were created, are the five collections:
GET WELL WISHES, $0.99 for a collection of 25 heartfelt messages to share with those who aren't well.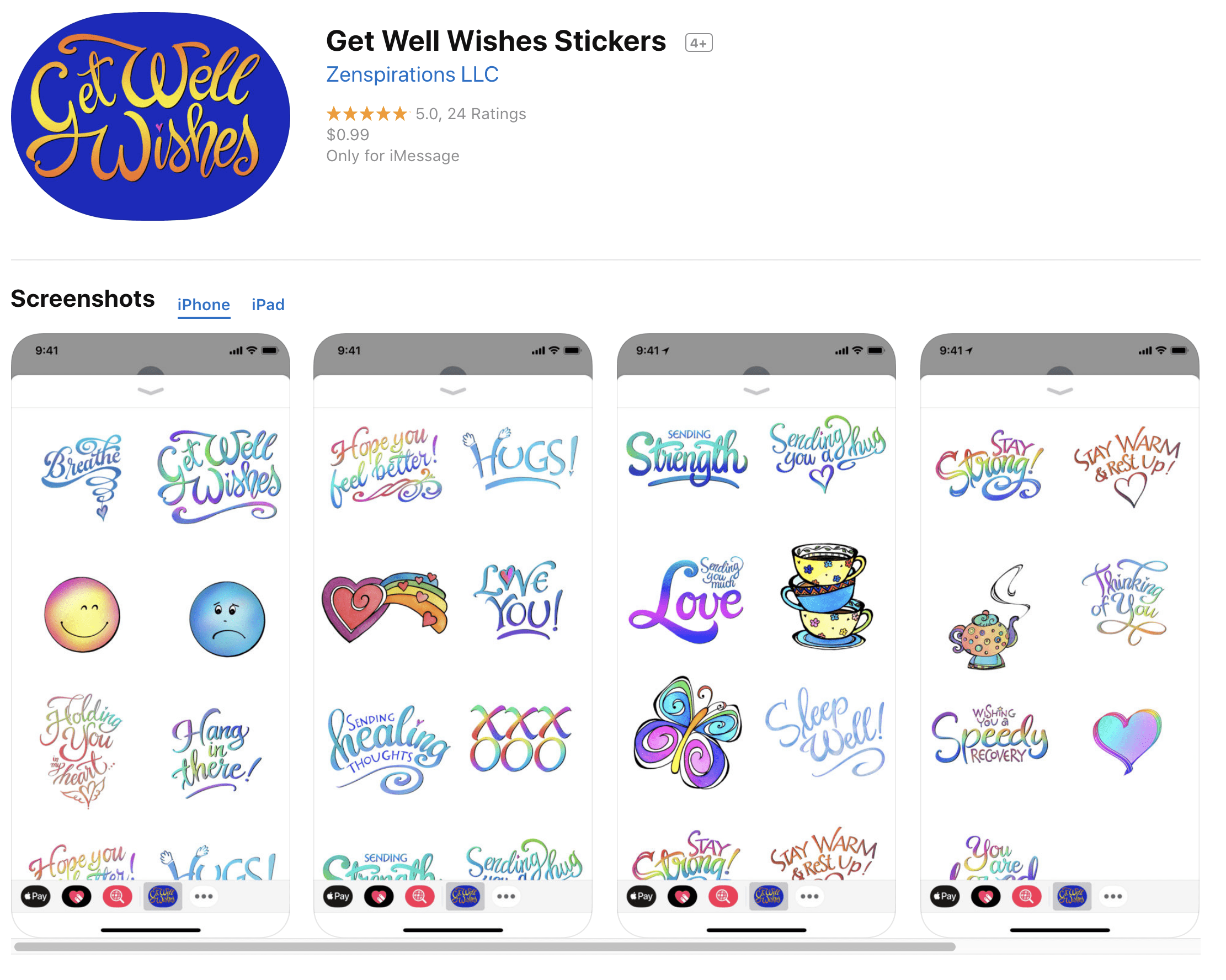 GREET-MOJIS, $0.99 for a collection of 25 colorful messages sure to brighten anyone's day.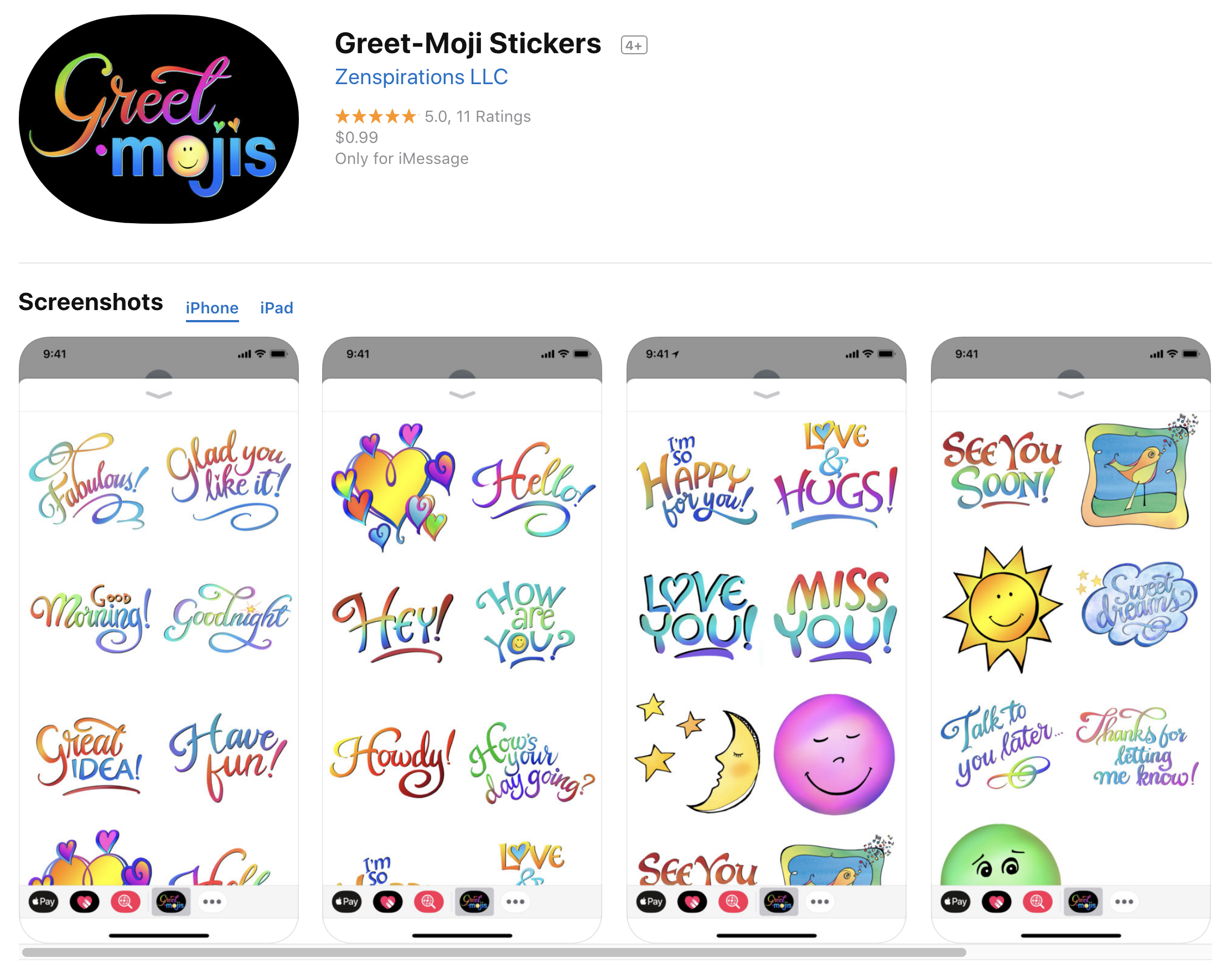 CONGRATS! STICKERS, $0.99 for a collection of 25 celebratory messages. I was surprised to discover that this is the collection I use the most– I love texting these sayings to my kids when they've shared good news.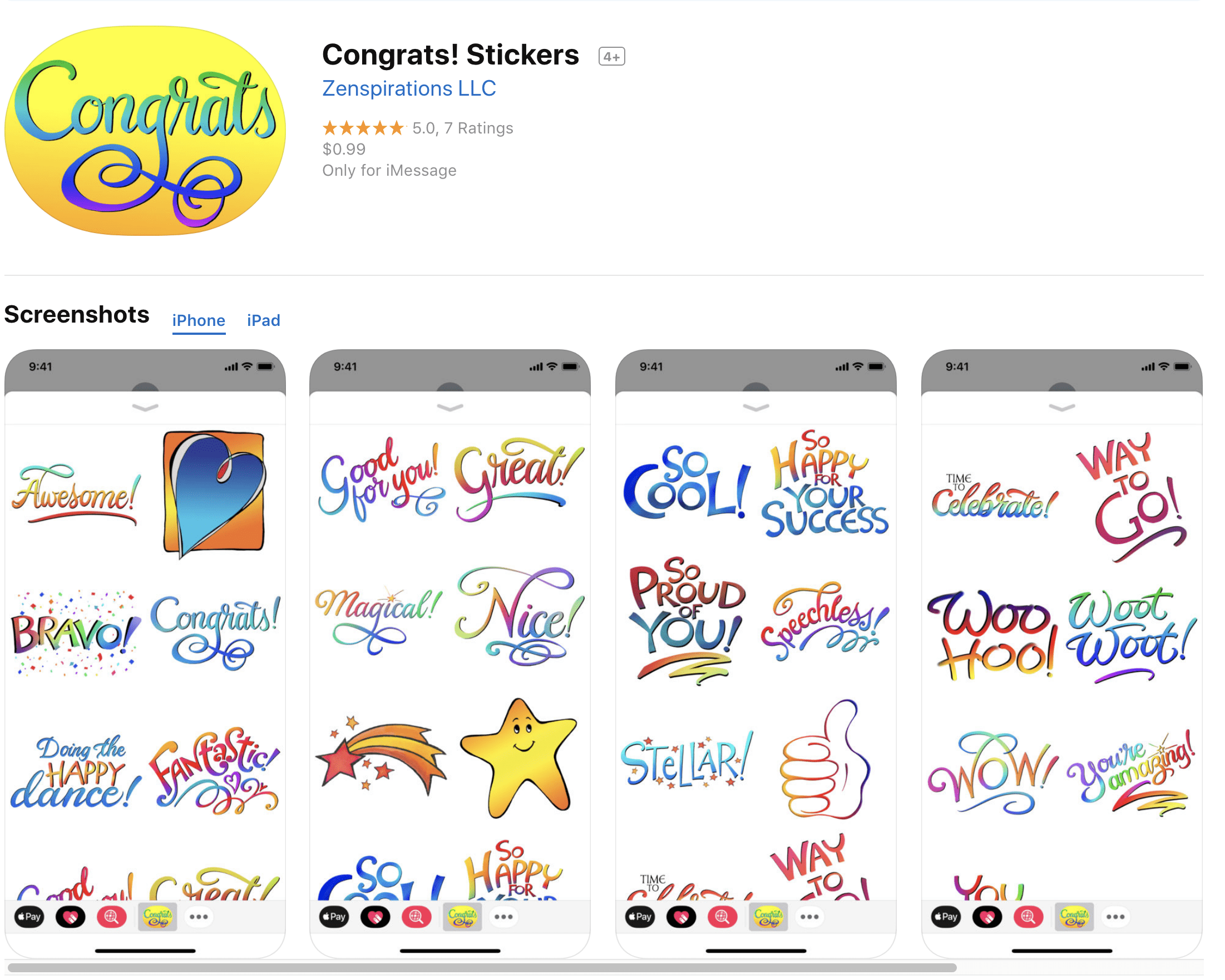 SHALOM STICKERS, $1.99 for the collection of 36 popular Judaic icons and phrases.
BUTTERFLY INSPIRATIONS, $0.99 for a collection of 25 beautiful butterfly images, many of which are paired with an uplifting, inspiring message.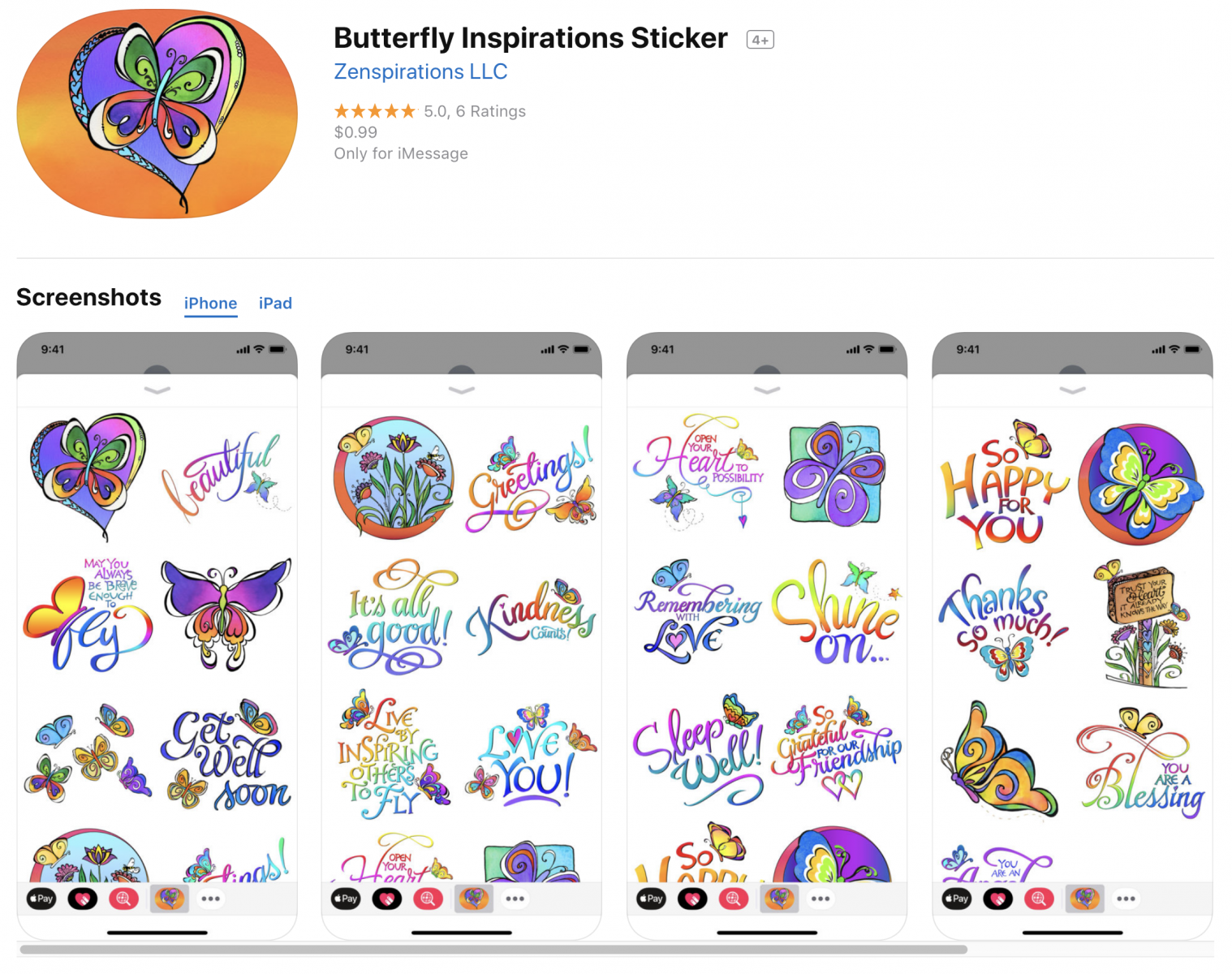 For more information about Care-Mojis, including short video tutorials showing how to install the App, visit the brand new Care-Moji website, www.care-moji.com. I'd be grateful if you would help me spread the word– please let your friends & family know that Care-Mojis are available on Google Play and in the App Store, and are only $0.99 for 25 Stickers!  Just put my name, Joanne Fink, or Zenspirations into the search bar, and they'll pop-up.
Here is a collage of some of my favorites Care-Mojis: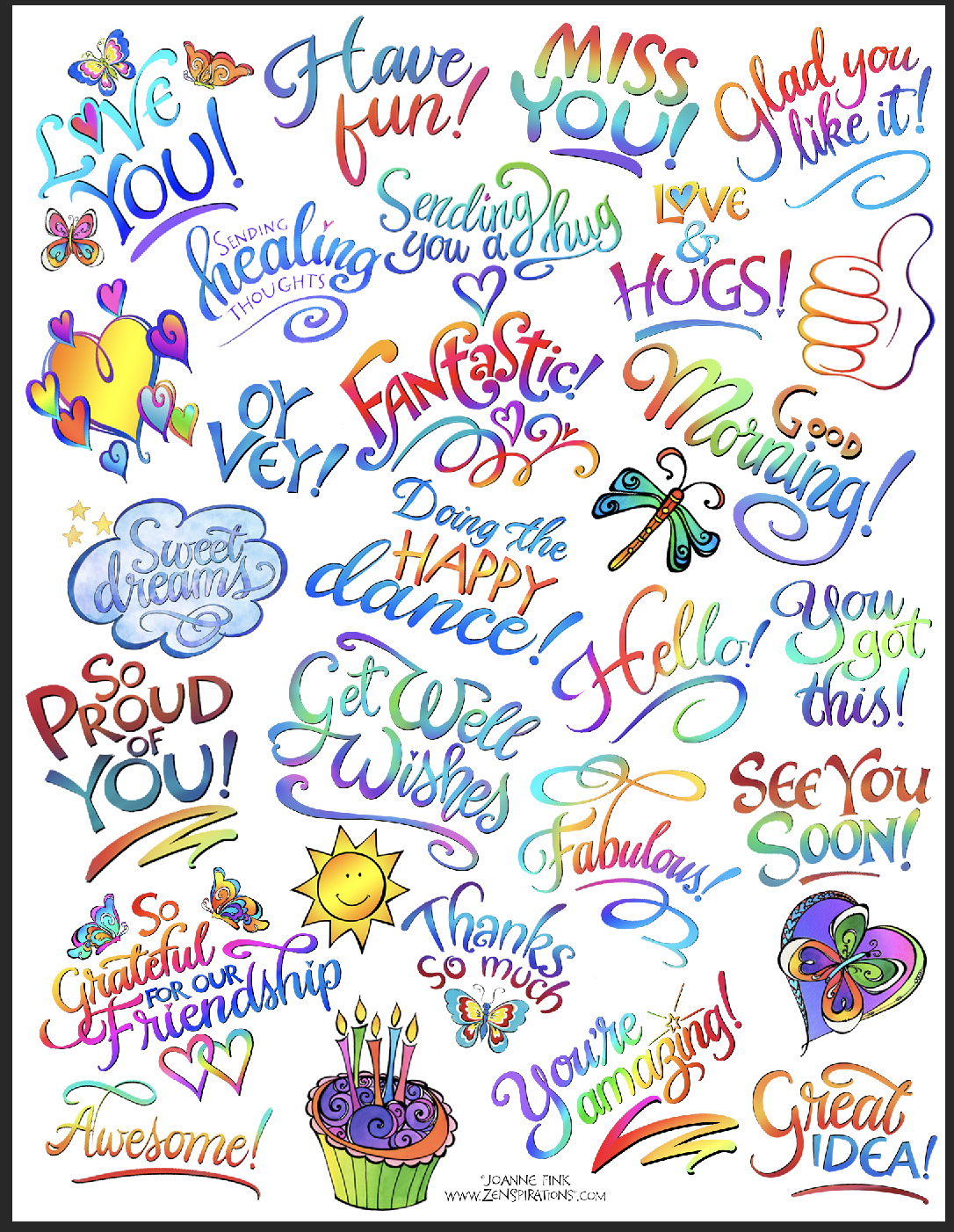 I can't wait to find out which are your favorites!
Stay Zenspired,
Joanne