Zenspirations® Digital Downloads & Emoji Sticker Update
Tuesday, October 24, 2017
Hi Everyone,
In my September 5th blog post, Zenspirations® Emoji Stickers, I shared some of the designs I've been working on, and was delighted to get a lot of positive feedback. I am hoping to be able to launch the emoji collections before the end of the year, and thought this would be a good time to give you an update, and get some additional input. Here are some of the phrases from the Prayers & Get Well Wishes collections: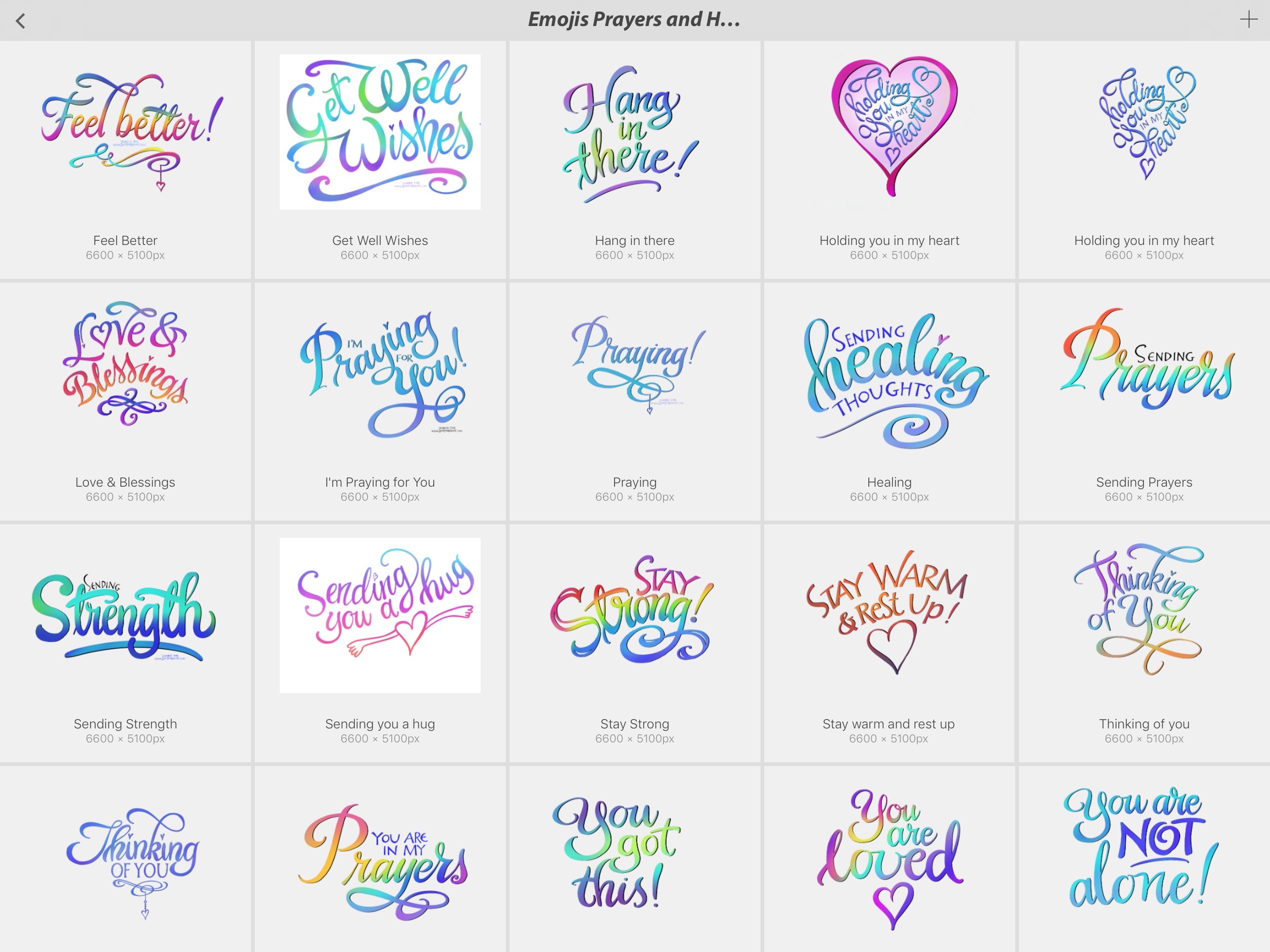 Here is a close up of two of the phrases: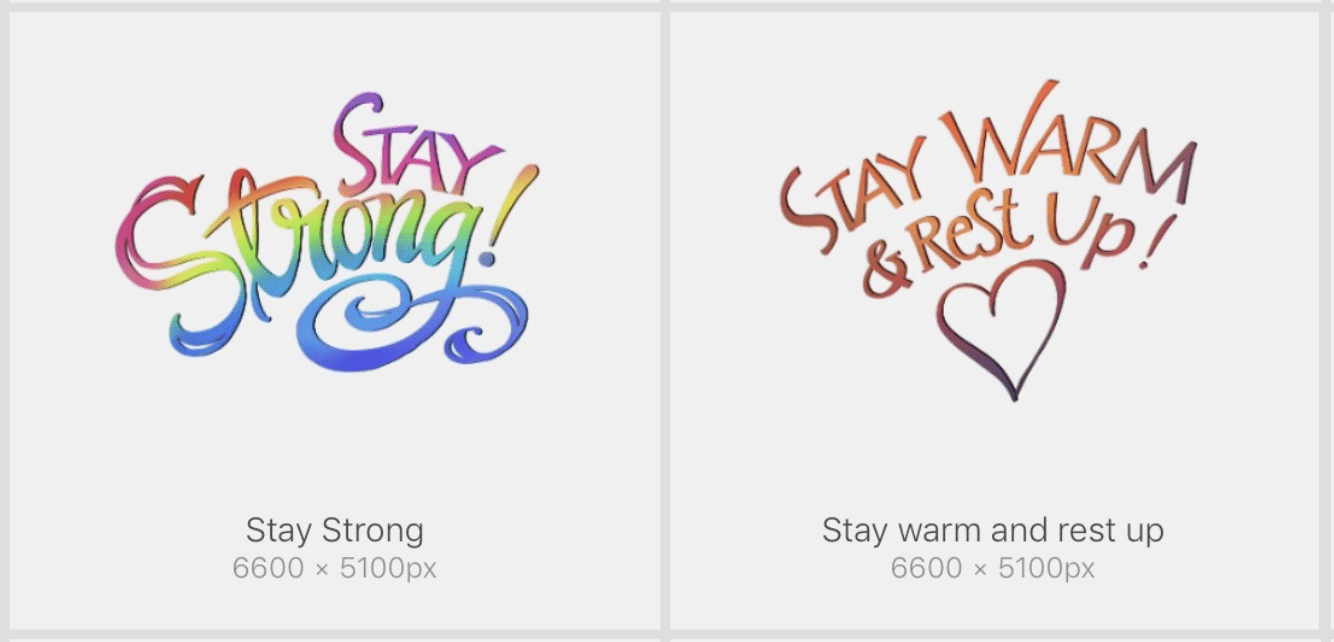 Below are some of the words and phrases from the Encouragement and Congratulations collections: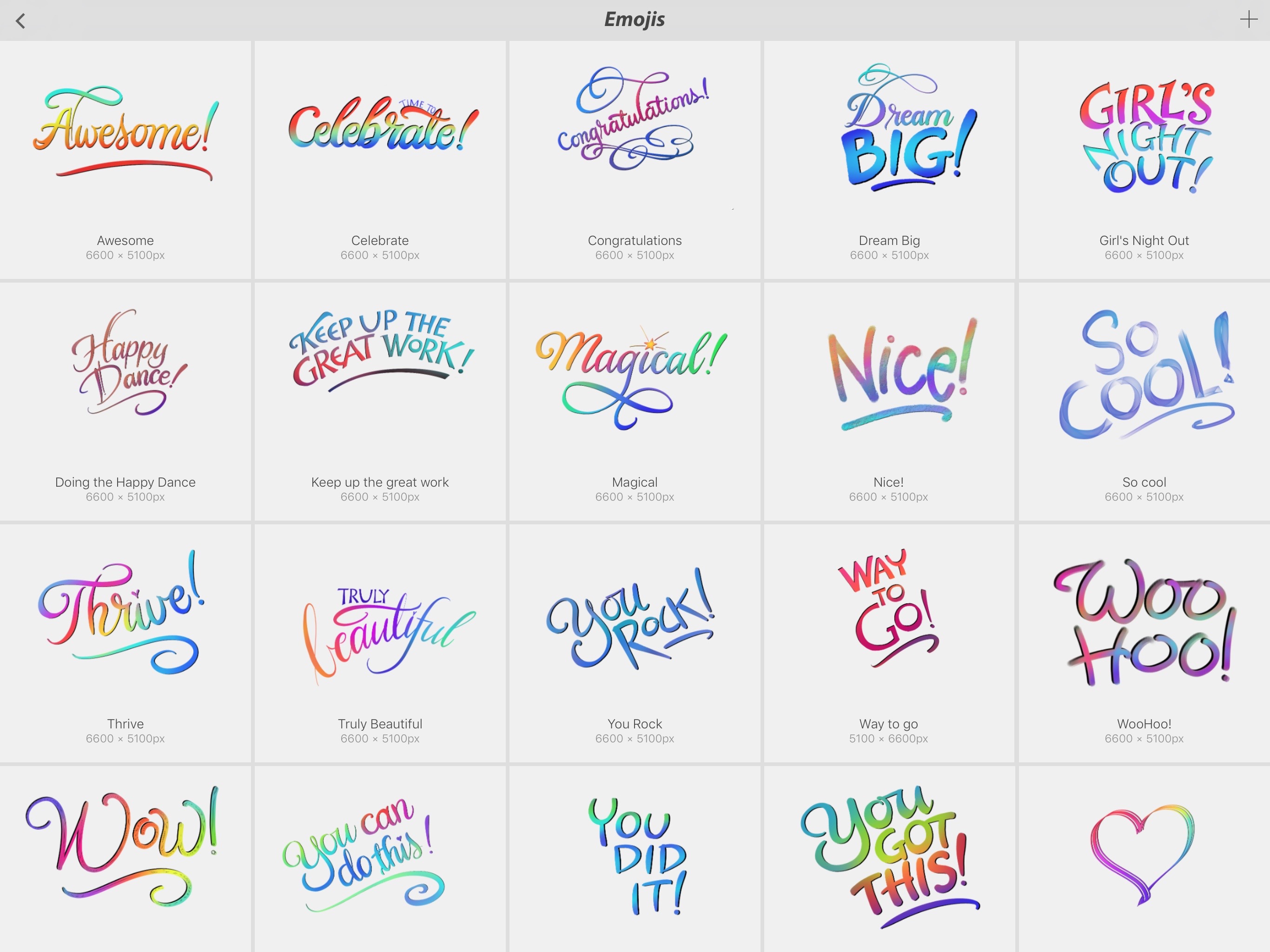 Another close up: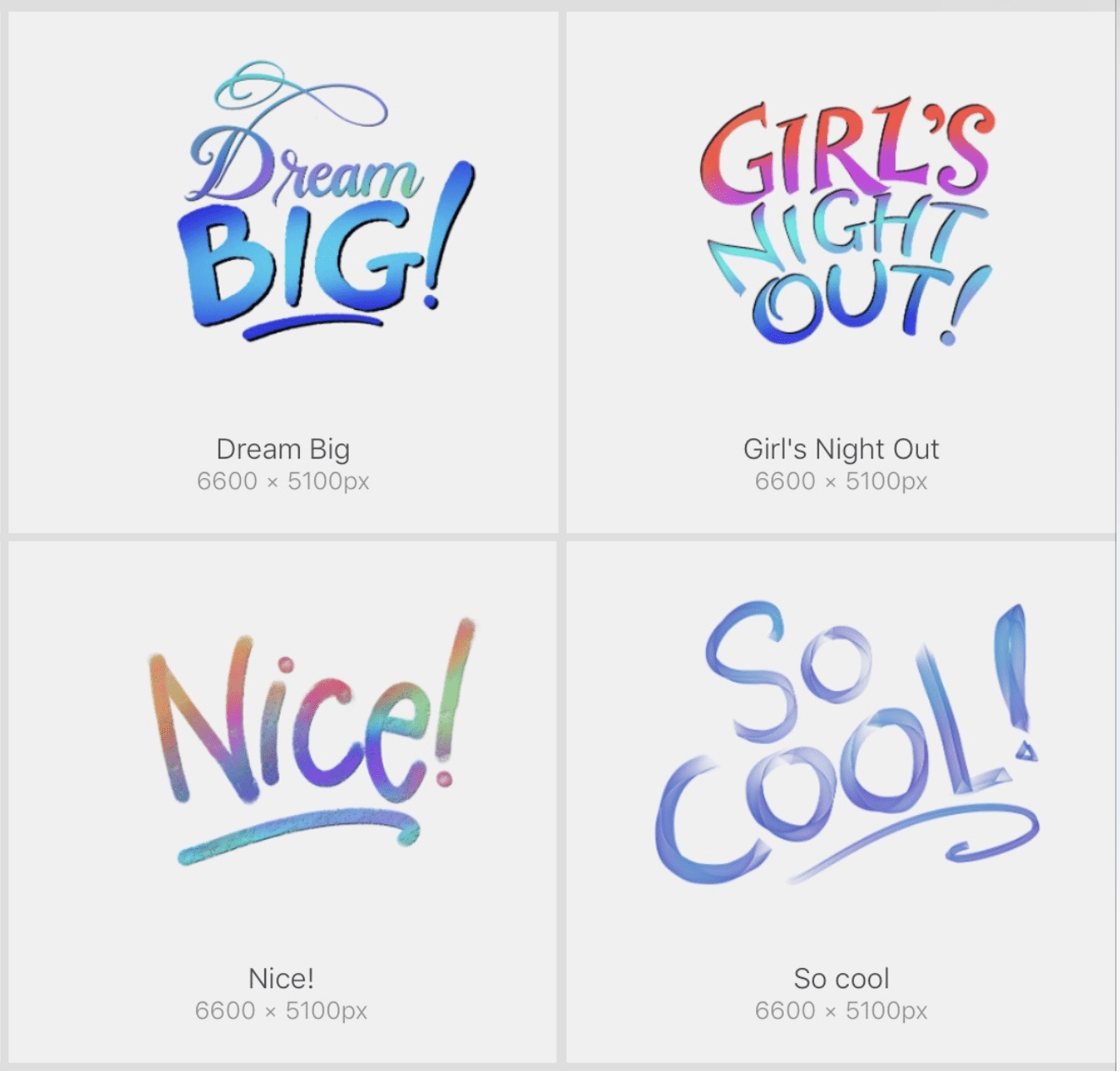 I'm having such a good time working on the Emoji Stickers, that I'm wondering what other things I should offer in the app. Would you be interested in downloadable names and birthday messages like these?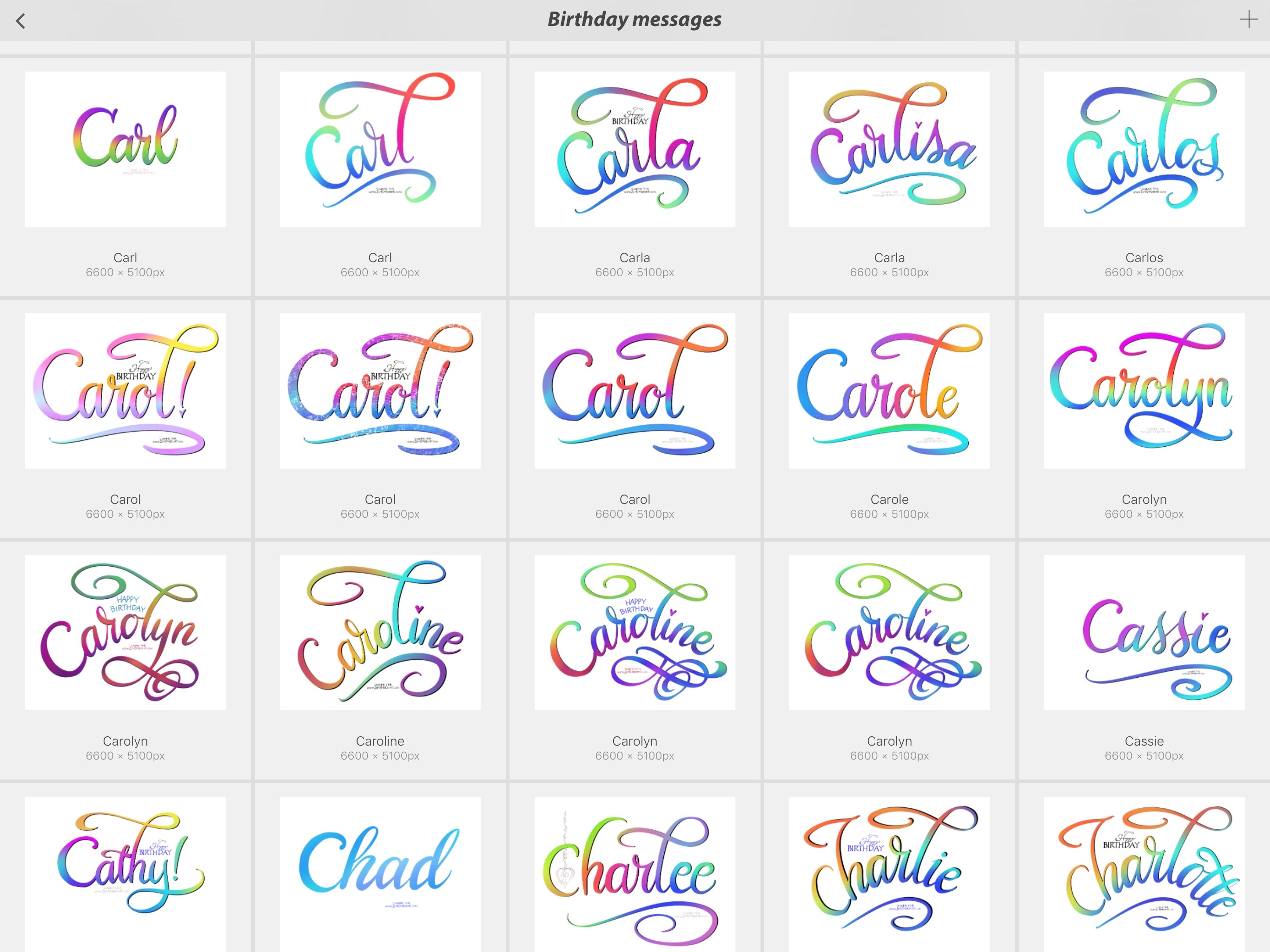 If there is enough interest, I can format the names for you to use as your Facebook cover photo.
I'm also thinking of offering Zenspirational images, like the ones below, as downloads and/or prints.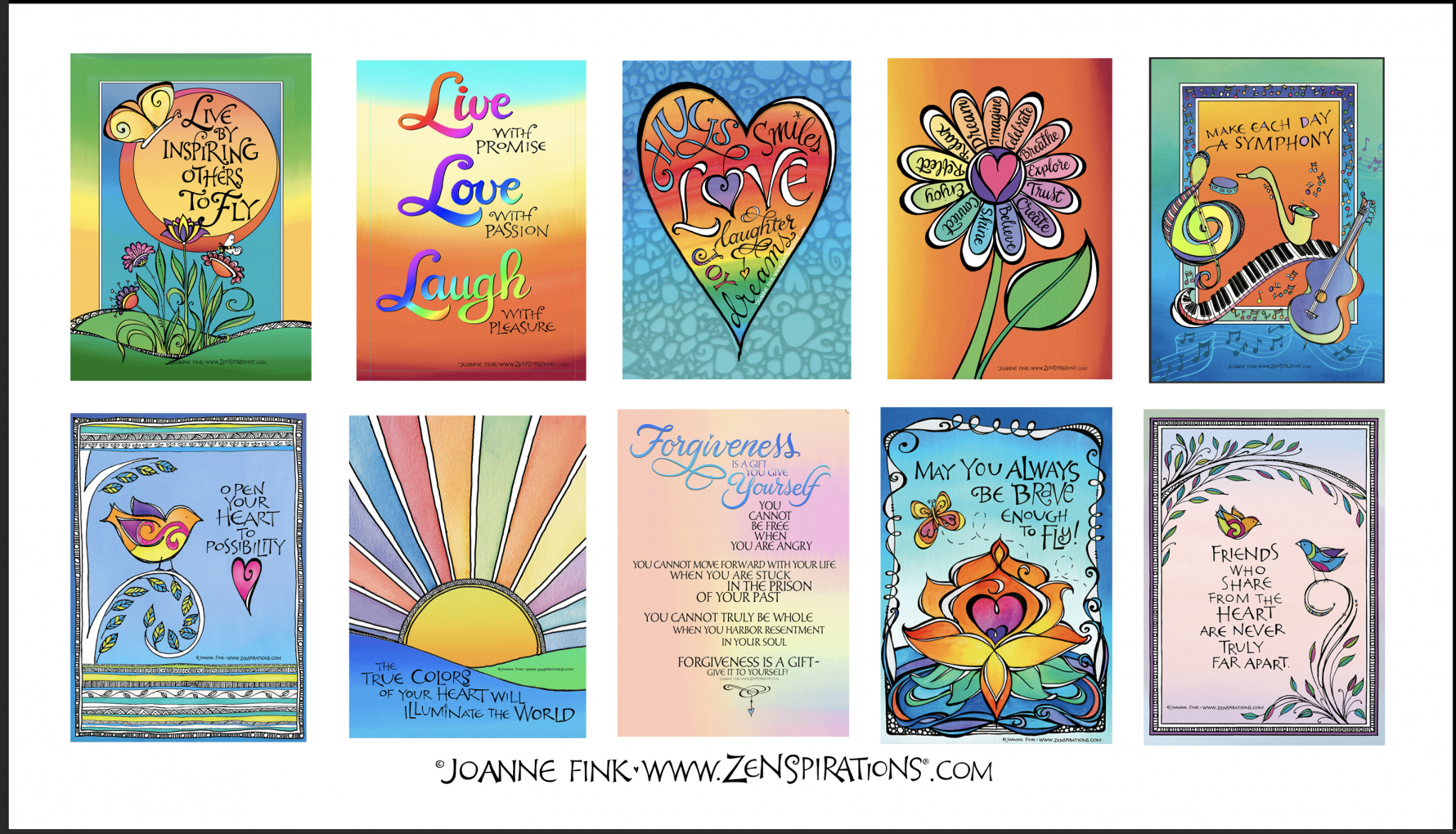 Here are a few close-ups: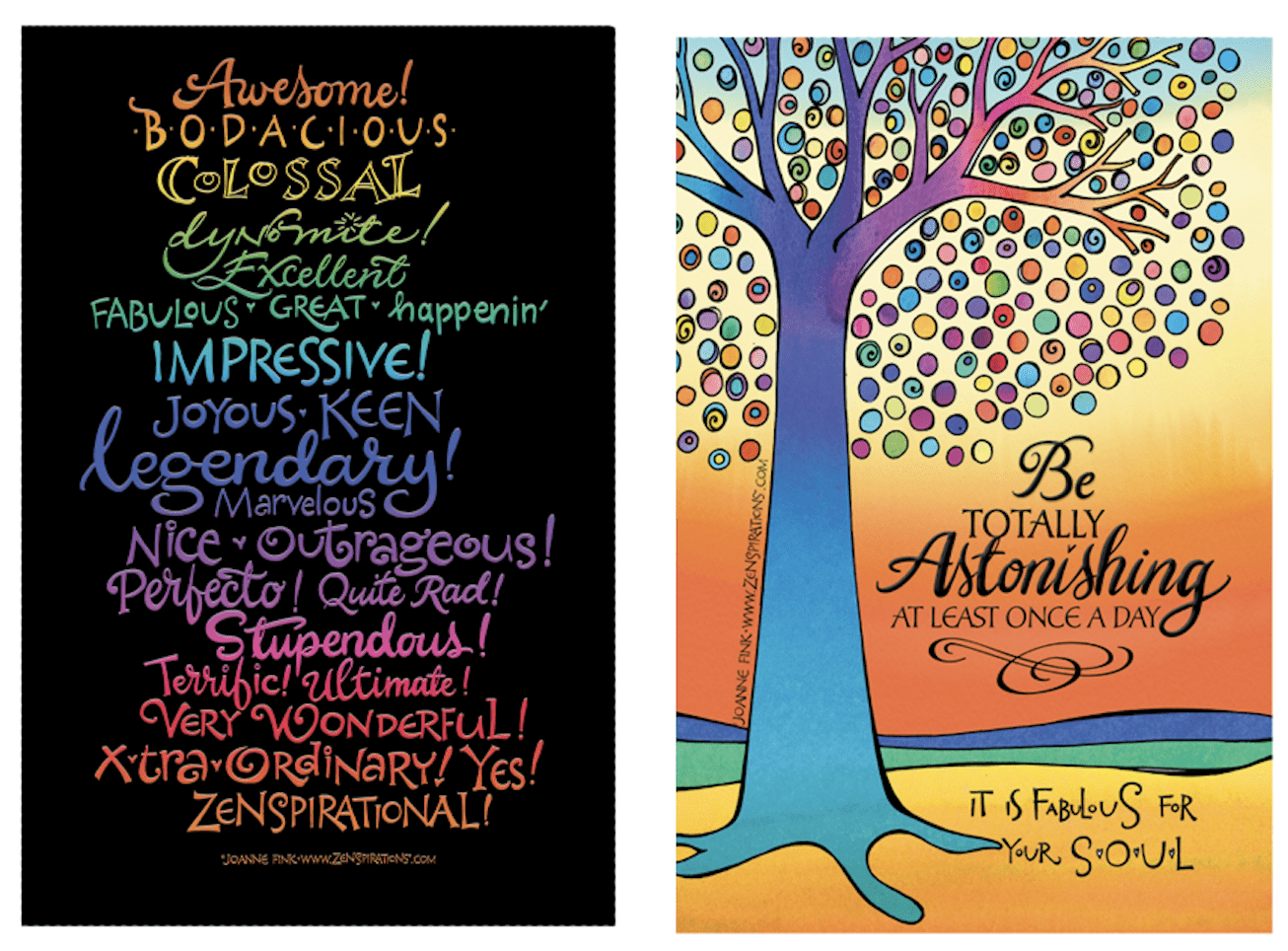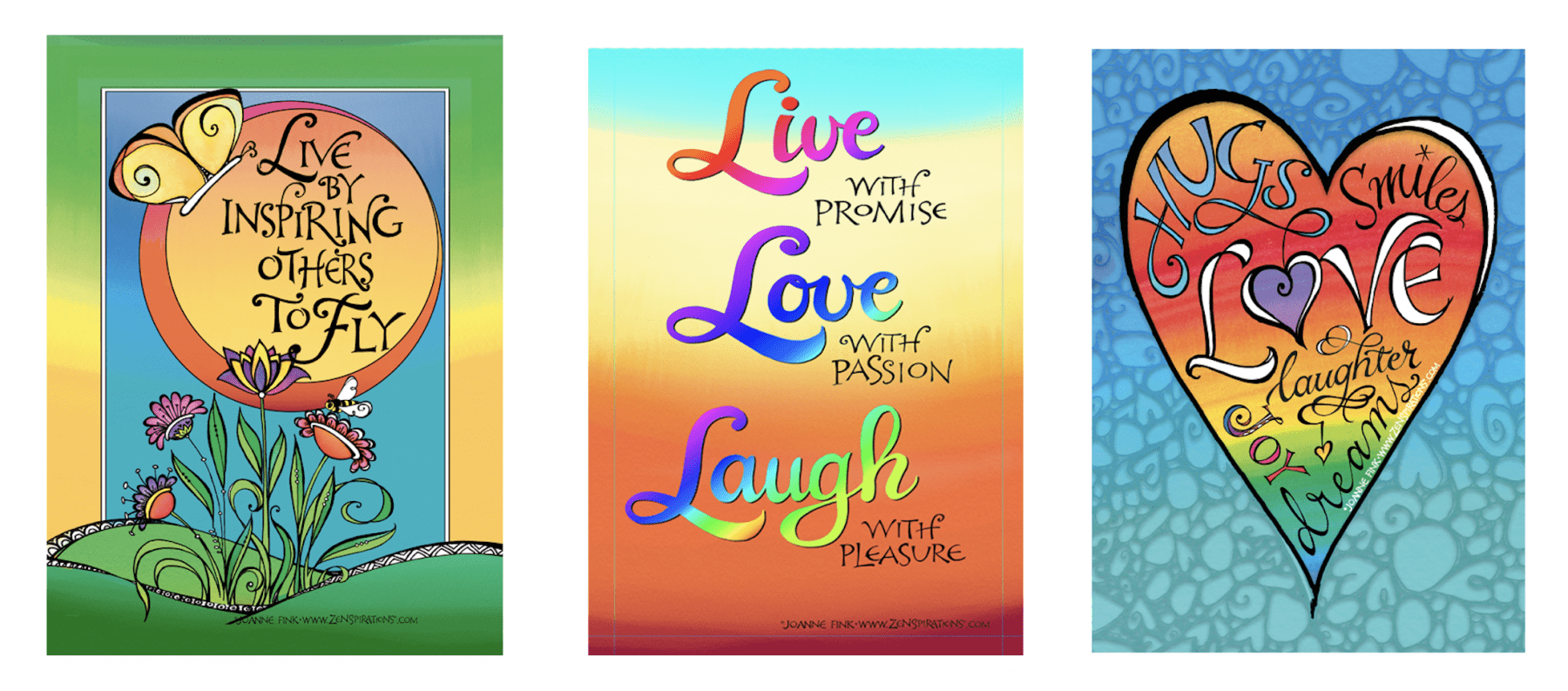 I'm trying to finalize the collections, and would really appreciate your input. As an incentive, I will give everyone who leaves a comment with their thoughts a free sticker pack of their choice when they are ready! Here's what I would like to know:
Would you buy a hand-lettered name for yourself or someone else? If so, which would you be most likely to buy:

Name only
Happy Birthday + the name
Name formatted for Facebook Cover Photo
Other:______________

How much would you pay:

for one name: ______
for 3 names: ________
for 5 names: ________

Would you buy a Zenspirations art piece for yourself or someone else? If so:

Which of the designs shown above would you buy?
How much would you pay for a design?
Would you be interested in scripture designs?
What other types of designs would you like?

Which interests you the most?

Emoji Stickers
Names
Zenspirations art pieces

Are there any specific images, names or phrases that you would like me to include?
Are there other ideas or suggestions you'd like to share?
Thank you, in advance, for your help! I am really looking forward to your input.
Stay Zenspired,
Joanne