Sometimes There Are NO Words…
Tuesday, June 6, 2017
Hi Everyone,
Almost a year ago, in my blog Brokenhearted Dawn, I wrote "The worst mass shooting– 49 killed and 53 wounded– in our country's history happened Sunday night, right here in Orlando where I live. Like many in our community, I feel somewhat shell-shocked; this hit a little too close to home."
It seems totally surreal that there could have been another mass shooting here in Orlando, one week before the anniversary of the Pulse massacre. Today, five innocent people were killed by a gunman who then turned the gun on himself. One of the five victims, Kevin Clark, was the father of my son's classmate, Gavin. Kevin and I sat at the same table the school's Leadership Banquet last month, and I really enjoyed talking with him. He was a talented photographer, and spent most of the evening taking pictures of the event. Kevin's wife died unexpectedly in 2010, so he knew first hand the grief of losing a spouse, and the challenge of being a single parent. My heart goes out to Gavin and his 14 year old sister, who will have to find their way in the world without either parent to guide them.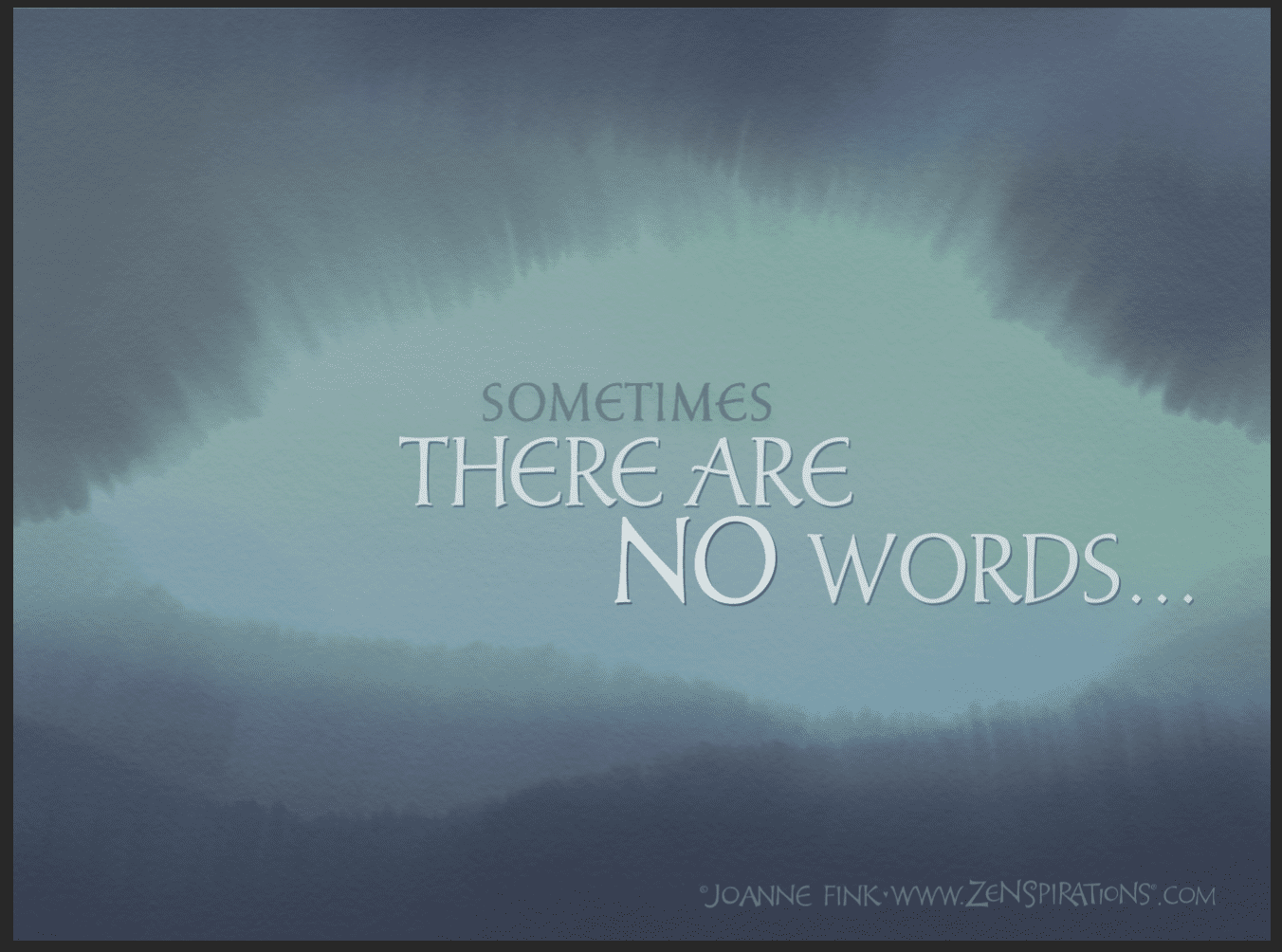 One of the things I've learned on my journey from grief to gratitude, is that when something unimaginable occurs, it's a wake up call; you realize that all you have is today. Although this realization can be scary, it can also be a blessing as it gives you the opportunity to reevaluate your life, and to re-imagine your future.
Last week I shared the exciting news that I had signed a licensing agreement to publish a trade edition of When You Lose Someone You Love, and that I'll be doing some book signings, leading seminars and teaching workshops. The book debuted at "BEA" (Book Expo America) this week, and my publisher said there was a lot of interest. I was really happy to see this photo, since I couldn't be there for the launch.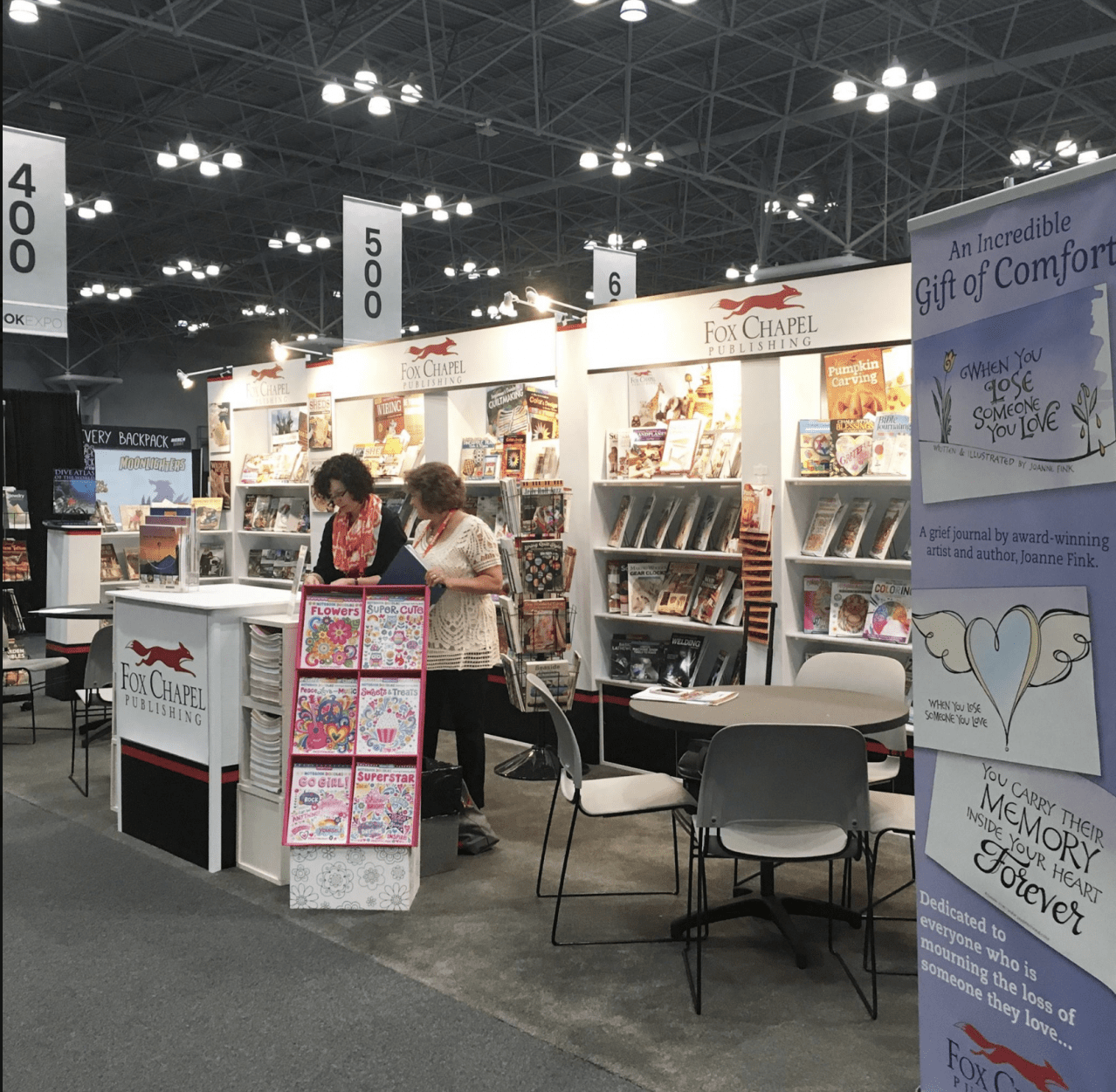 I am heading to Philadelphia and Lancaster later this month, and hope I'll get to see some of you while I'm there. If you live in the Philadelphia area, and would like a free copy of the book, please join me for one (or both) of these two events: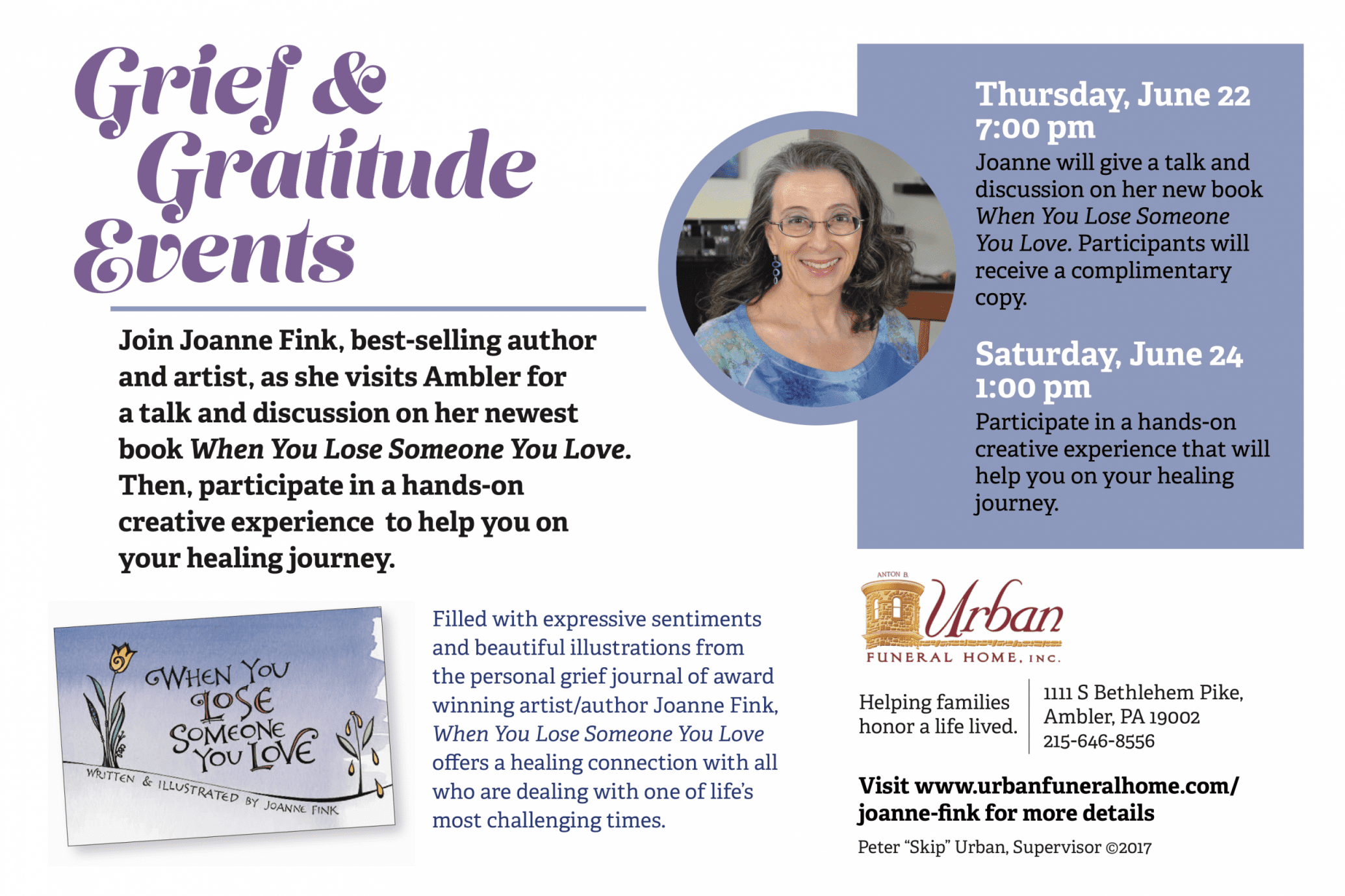 Both events are free, but space is limited– especially for Saturday's hands-on Zenspirations® workshop– so reservations are a must.
Click here to reserve your spot for the Thursday evening, June 22, program, which begins at 7:00 pm. It's called The Journey from Grief to Gratitude, and this is one of the designs I created to share during the presentation.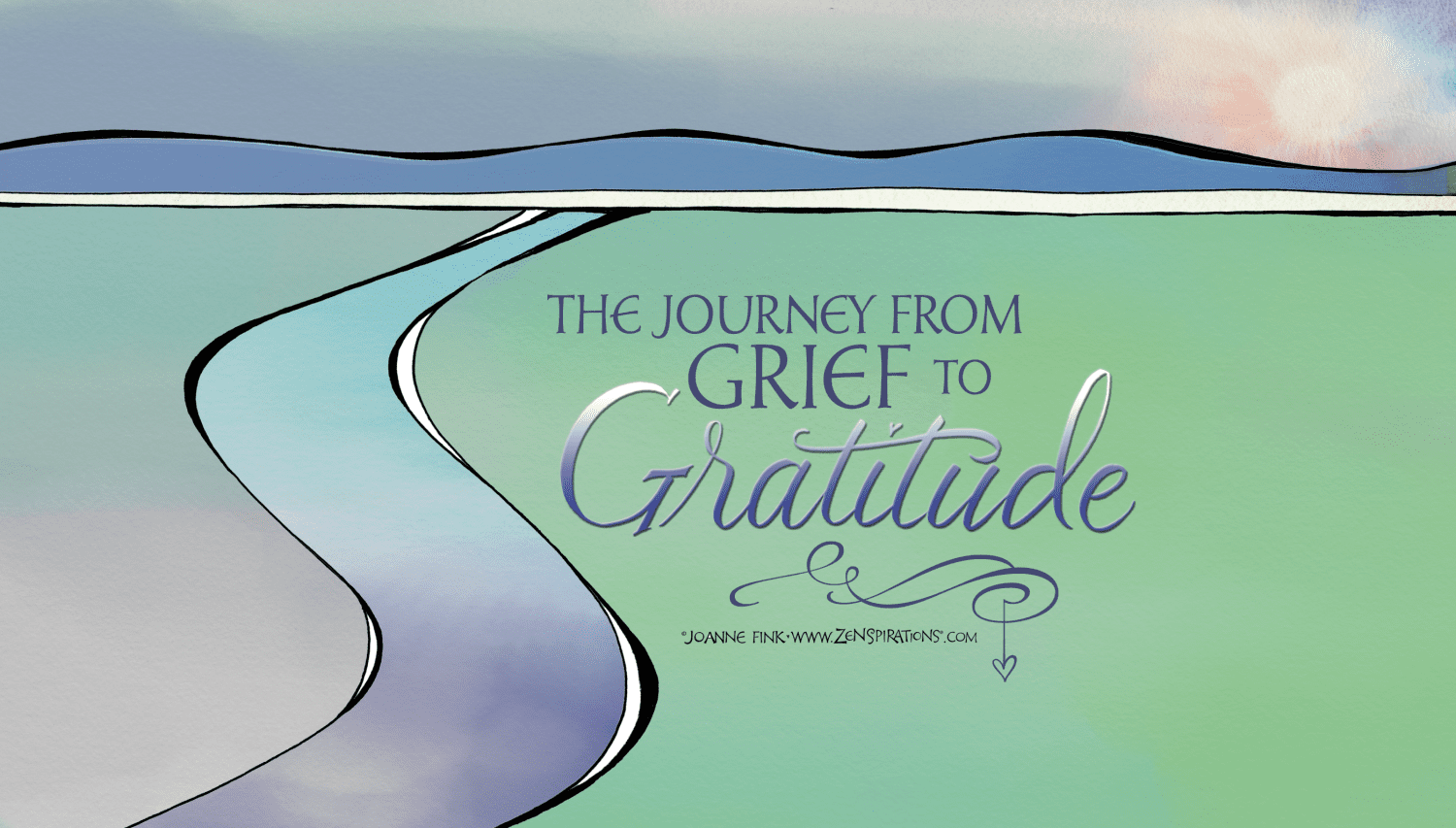 The workshop will be called "Color, Creativity, Grief & Gratitude", and I'll be teaching Zenspirations patterning, and helping each participant create a personalized memorial piece to honor the memory of their loved one.
Click here to reserve your spot for the Saturday afternoon, June 24th, workshop, which begins at 1:00 pm.  
I'm hoping for a good turn-out, and since the events are only a couple of weeks away, I'd appreciate your sharing this with anyone you know who lives in or near Ambler, Pennsylvania. Even if they haven't lost a loved, they might know someone who has, so thanks in advance for sharing.
Stay Zenspired,
Joanne