The Gift of Forgiveness
Tuesday, September 26, 2017
Hi Everyone,
Last week, Jews the world over celebrated Rosh Hashanah, the birthday of the world; this coming weekend is Yom Kippur, the Day of Atonement. It is customary to wish people a 'sweet and happy new year' at Rosh Hashanah, and an 'easy and meaningful fast' at Yom Kippur.
Pomegranates, a Biblical symbol of fertility, are traditionally eaten on Rosh Hashanah, in  hopes that the pomegranate's plentiful seeds will inspire many good deeds throughout the new year.
The colorful Hebrew letters in this new year's greeting are the words 'L'Shana Tovah,' which means 'Happy New Year'.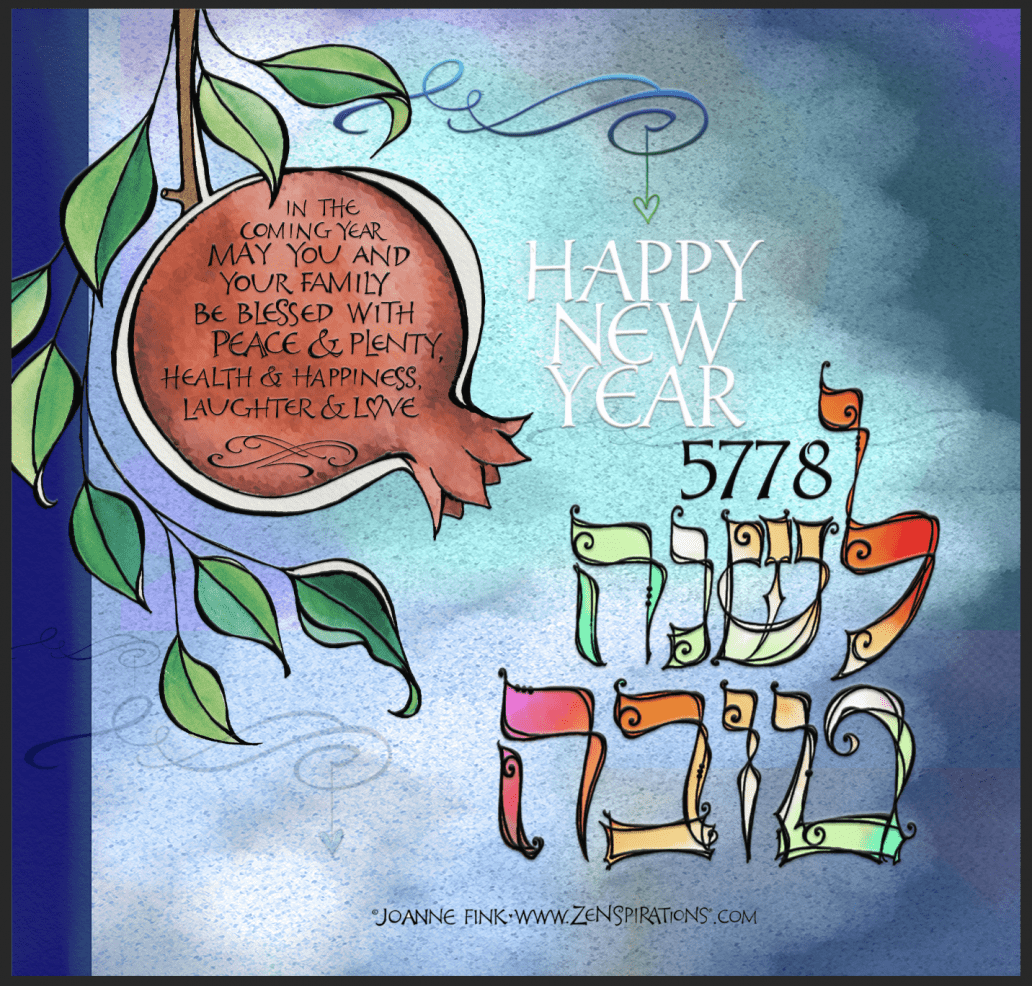 The ten days between Rosh Hashanah and Yom Kippur are a time of reflection and 't'shuvah' (repentance). T'shuvah is also translated as 'to turn'. The Day of Atonement (which some pronounce 'At-ONE-ment') provides the opportunity to evaluate our life's journey and 'return' to the right path.
A core concept of Yom Kippur is to ask forgiveness of those we may have wronged, knowingly or unknowingly, and to grant forgiveness to those who have hurt us. After all, how can we expect God to forgive our mistakes if we are not willing to forgive others?
Practicing forgiveness, just like practicing gratitude, mindfulness and positivity, is both healing and grounding. It is one of the most important gifts you can ever give– and you are the primary beneficiary! If you know someone struggling with anger or forgiveness, please share this piece with them: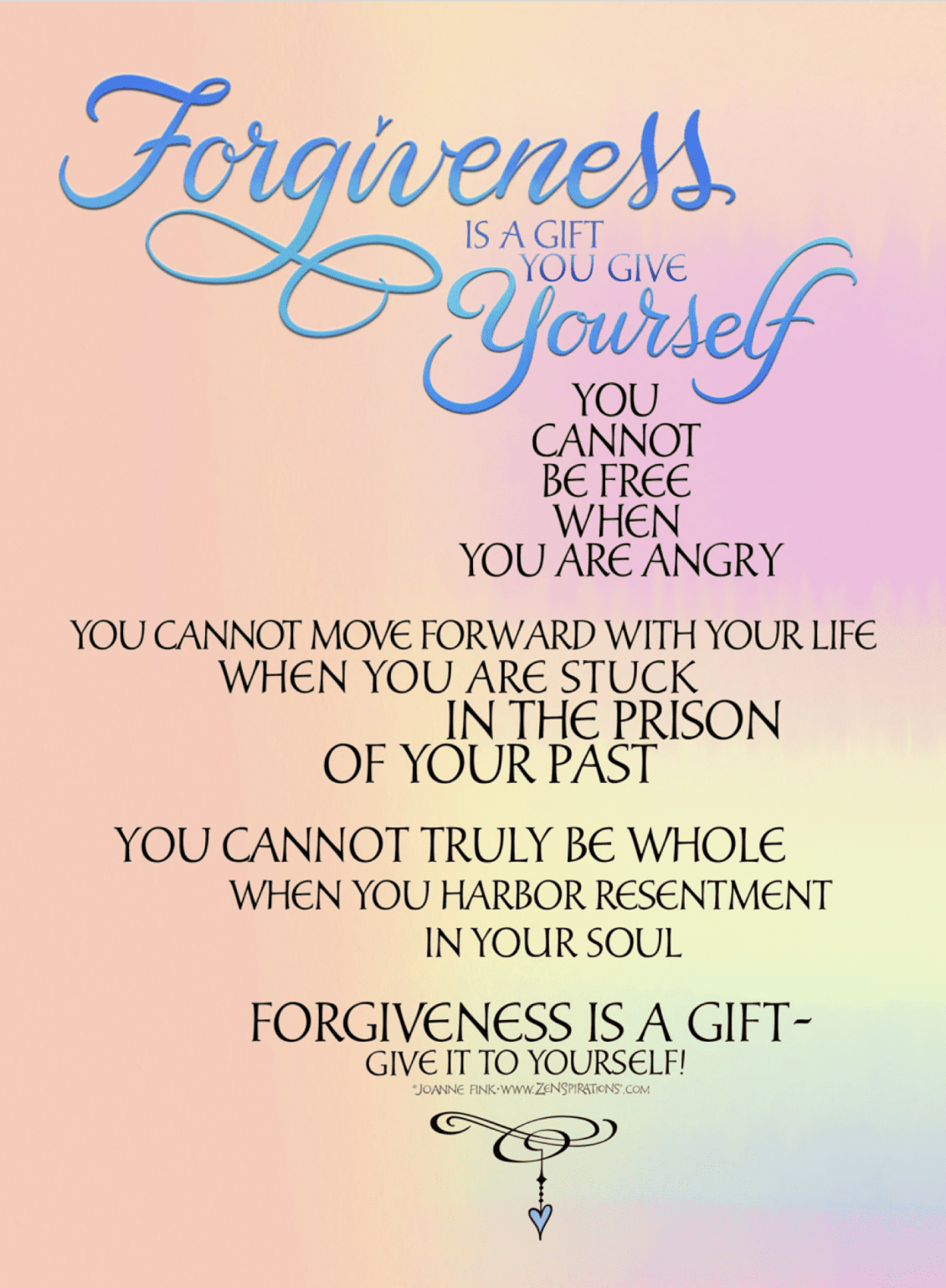 For those of you who are interested in Bible Journaling, I wanted to let you know that we now have a Bible Journaling Jumpstart Facebook Group, where you can ask questions, connect with others on a creative faith journey, and share your Bible Journaling progress. If you haven't had a chance to visit the new Bible Journaling website, www.BibleJournalingJumpstart.com; it's chock full of inspiration, information, resources and now SHOPPING! I especially want to point out the 'SHOP JOHN NEAL BOOKSELLER' button on the home page of the new website.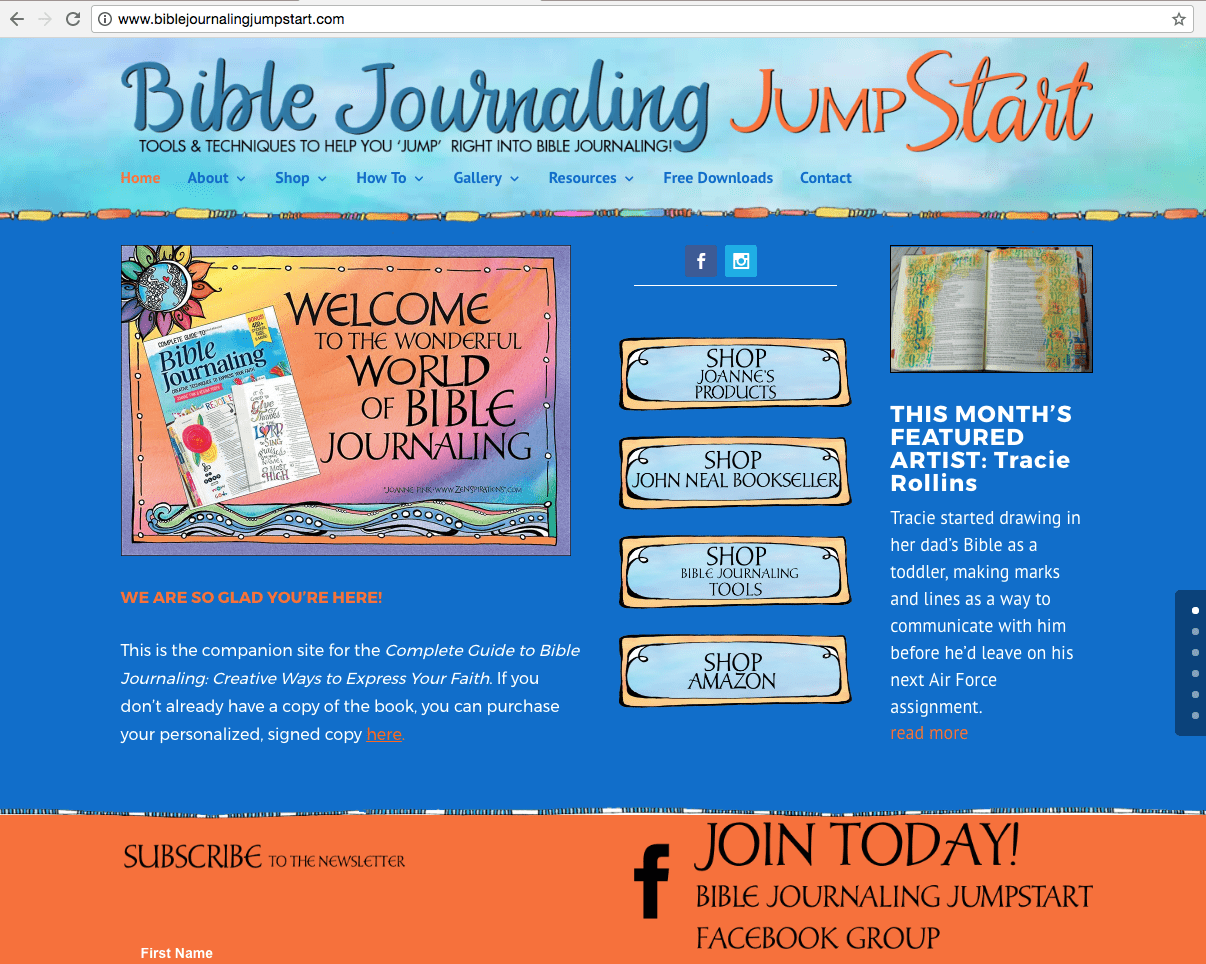 To celebrate the website's launch, John Neal Bookseller, where I get my calligraphy and Bible Journaling supplies, is offering a FREE copy of my giftbook, With God All Things Are Possible, (a $10.95 value) with any purchase of $25 or more made before November 1st. John ships internationally, which I know will make all of our international readers happy. You need to include the code: JUMPSTART17.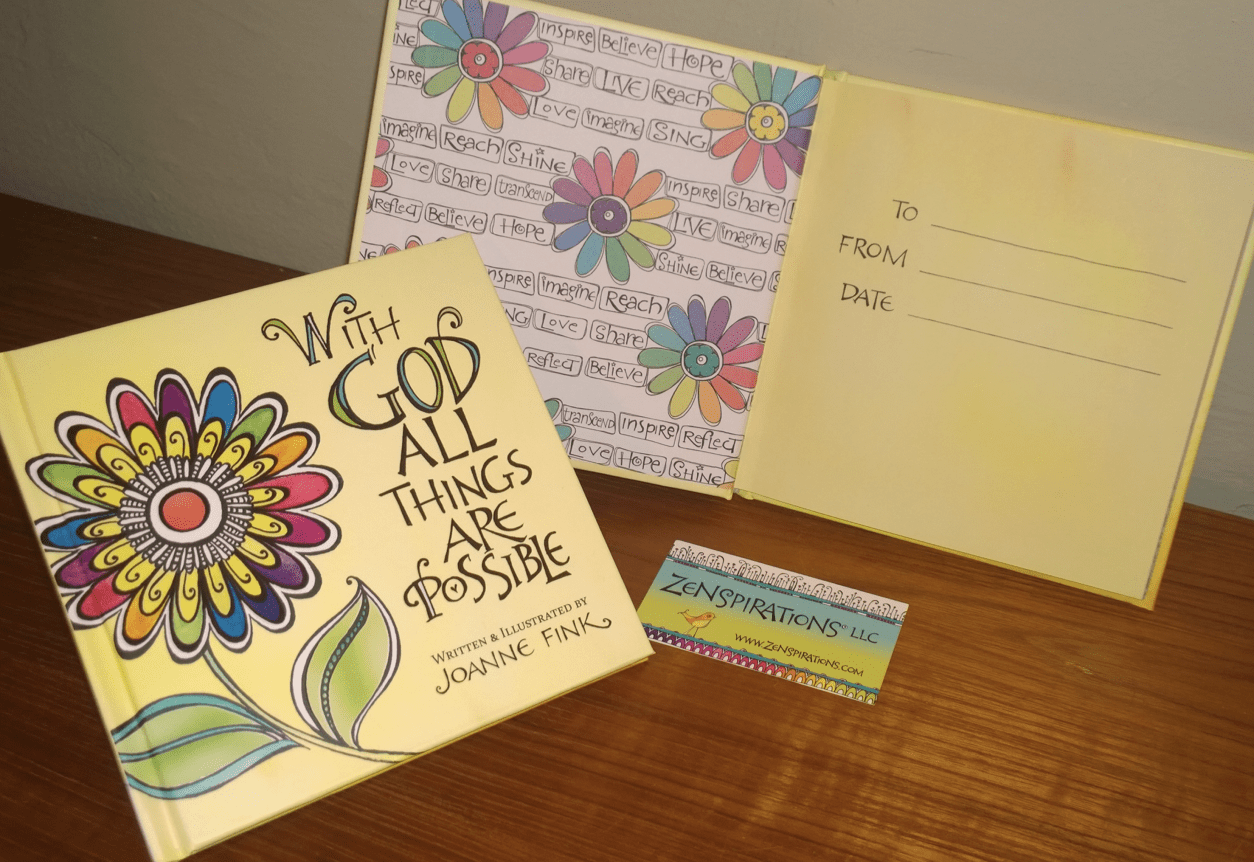 If you'd like to see pages from the book, check out the blogpost I wrote in May,  Doodles for My Daughter.
Thanks to John's generosity, you can stock up on your favorite lettering and drawing supplies, try out some new tools, and get a jump-start on your holiday shopping.
Before closing tonight, I wanted to share the calendar page I designed for October: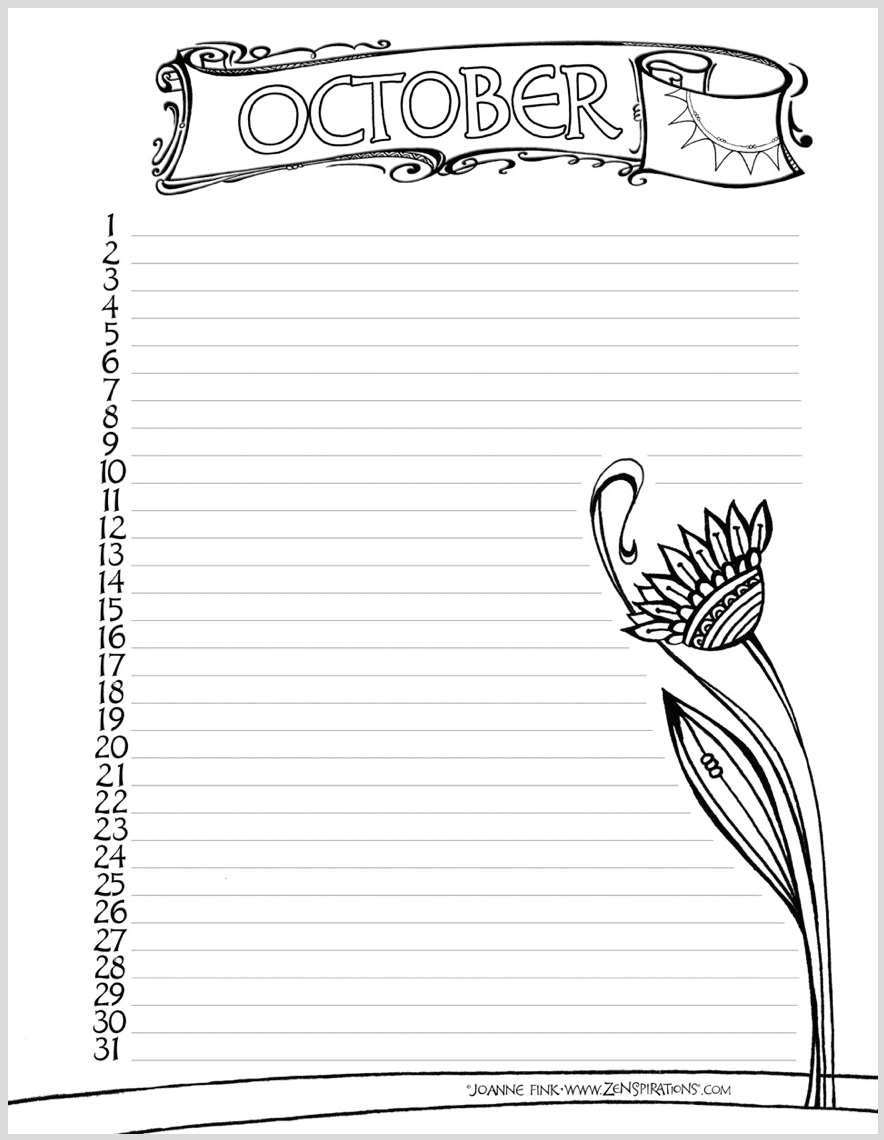 Click the link below for your FREE DOWNLOADABLE PDF.
Zenspirations®_by_Joanne_Fink_10_October_Calendar_Page
Now that I'm an empty nester, I'm starting to travel and lead seminars and workshops. In October and November I'll be in Minneapolis, Charlotte, Boston, Philadelphia, Denver & Bolder and would love to connect with members of the Zenspirations® community. Please e-mail me at [email protected], or leave a comment if you are interested in getting together and/or taking a mini workshop.
Stay Zenspired,
Joanne