"There's Just No Telling How Far I'll Go!"
Tuesday, May 9, 2017
Hi Everyone,
I am so incredibly proud of my daughter, Samantha Trattner, who graduated magna cum laude from the University of South Florida this week, that I had to share a few photos from her graduation. Here is Sam right after her graduation, making the classic USF "Go Bulls!" hand symbol: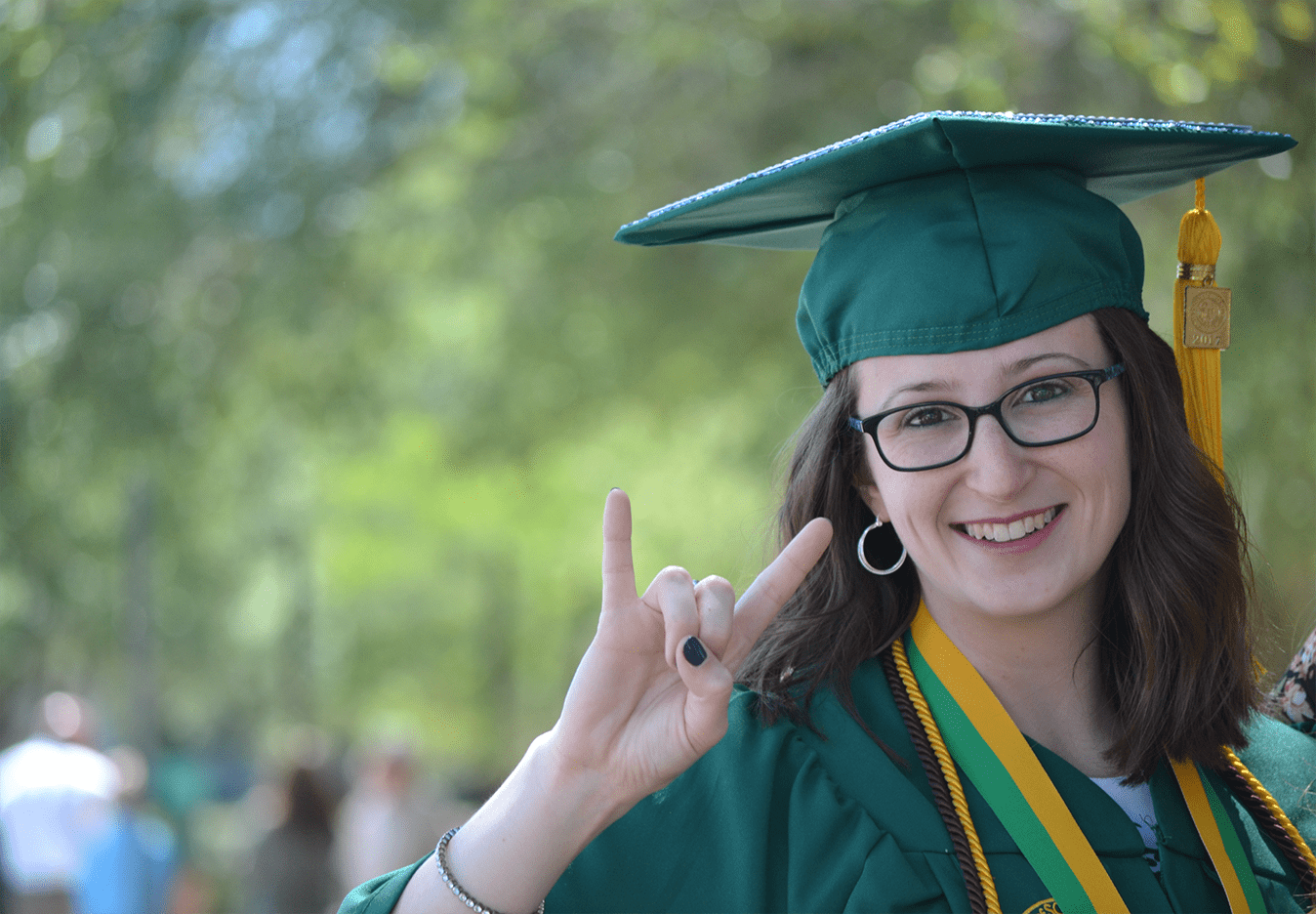 and 'riding' the school mascot.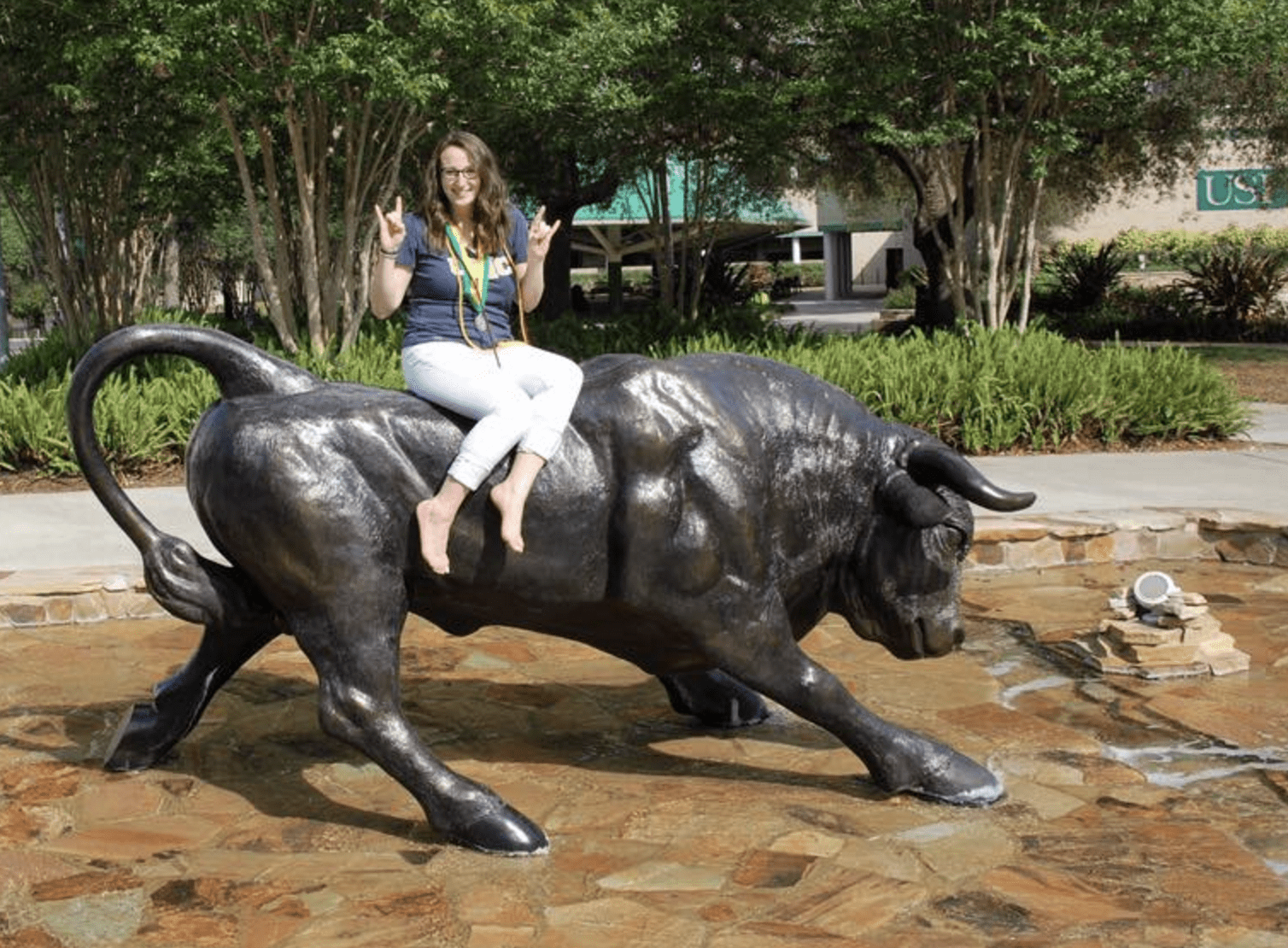 And here's a photo of us celebrating together: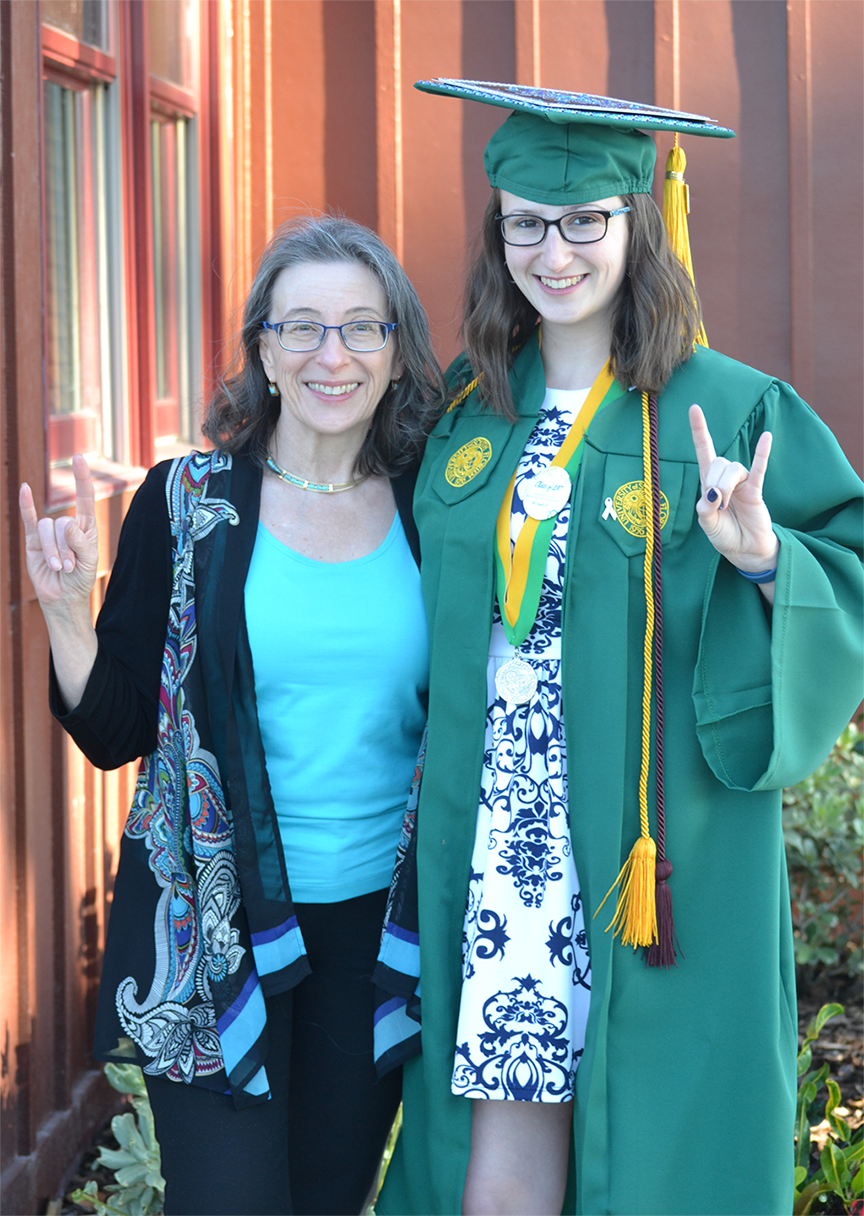 I think my love of patterning is rubbing off, because Sam designed a really cool image for her graduation cap.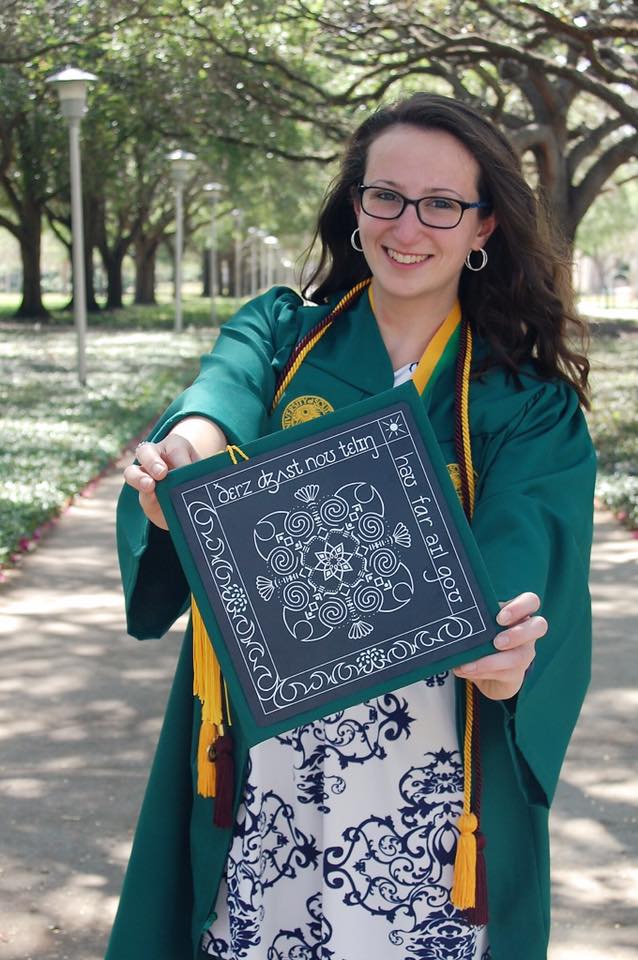 and then added bling!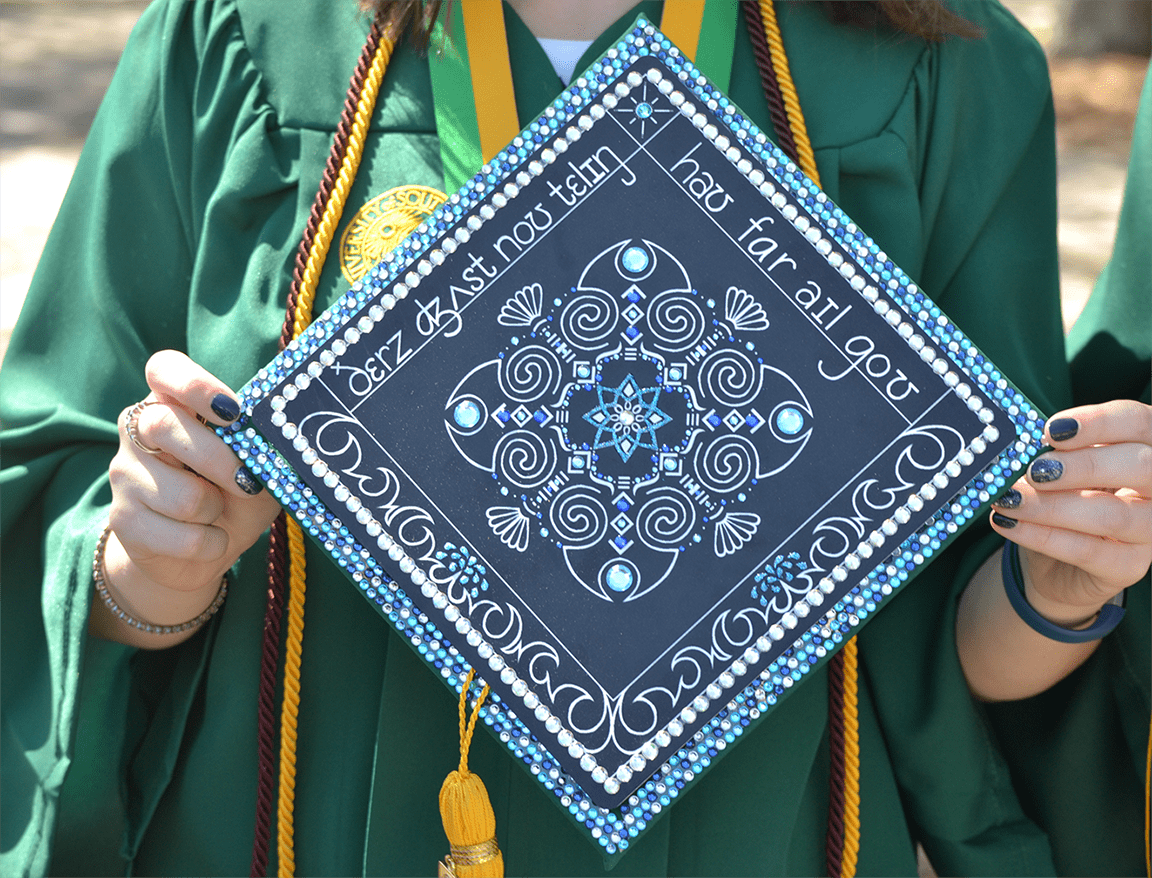 Her design features the lyrics "There's Just No Telling How Far I'll Go!" from Moana, one of Sam's favorite Disney movies. I know she'll be going far indeed, starting with Colorado, where a new adventure– grad school– awaits!
One of the best parts of Sam's graduation was that our family was able to celebrate with us. I will always treasure this photo Sam took of my parents and me.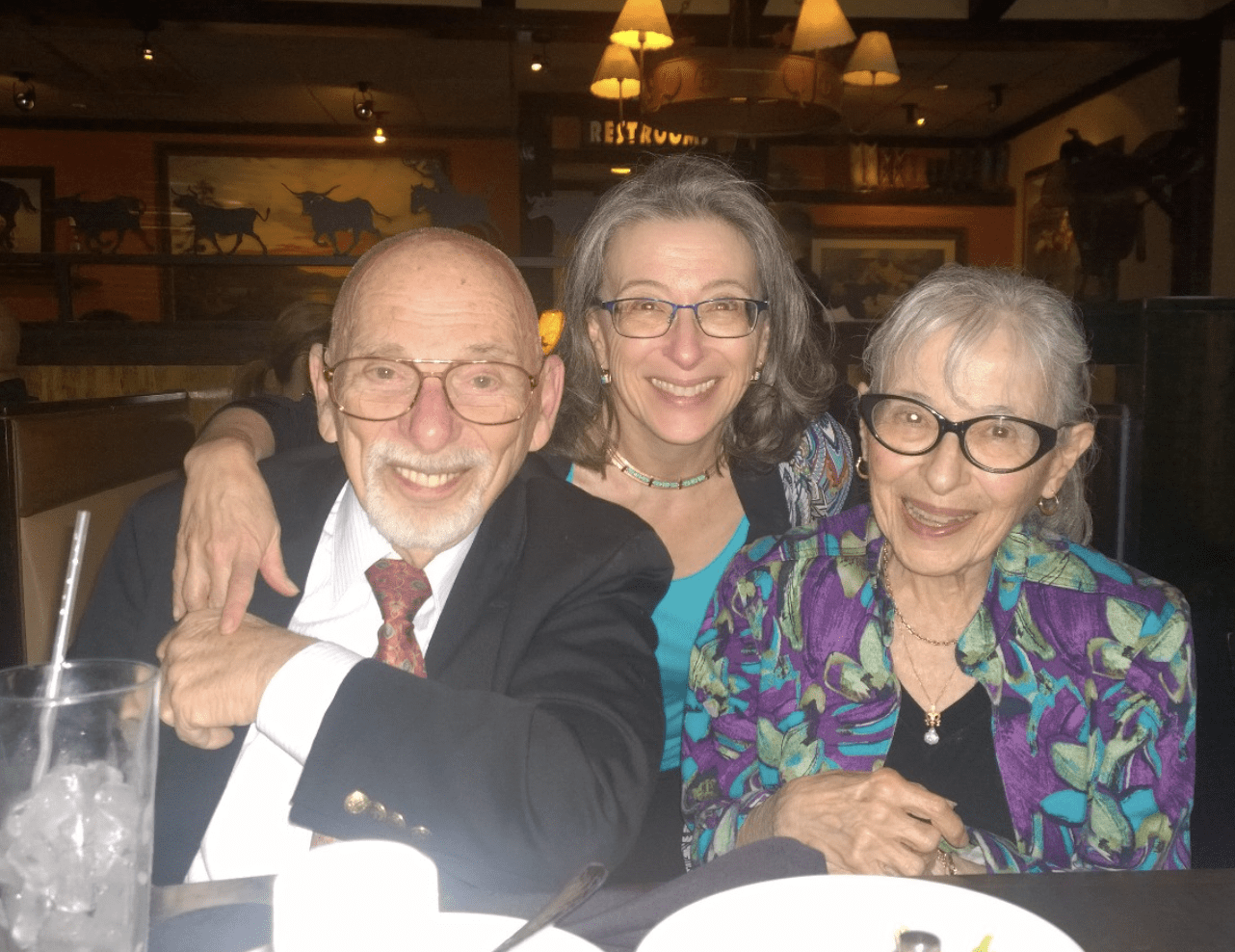 I know how blessed I am to still have both parents… and I appreciate them more with every passing year.
This coming Sunday is Mother's Day, and I wanted to share a version of the Mother's Day card I made for my mom.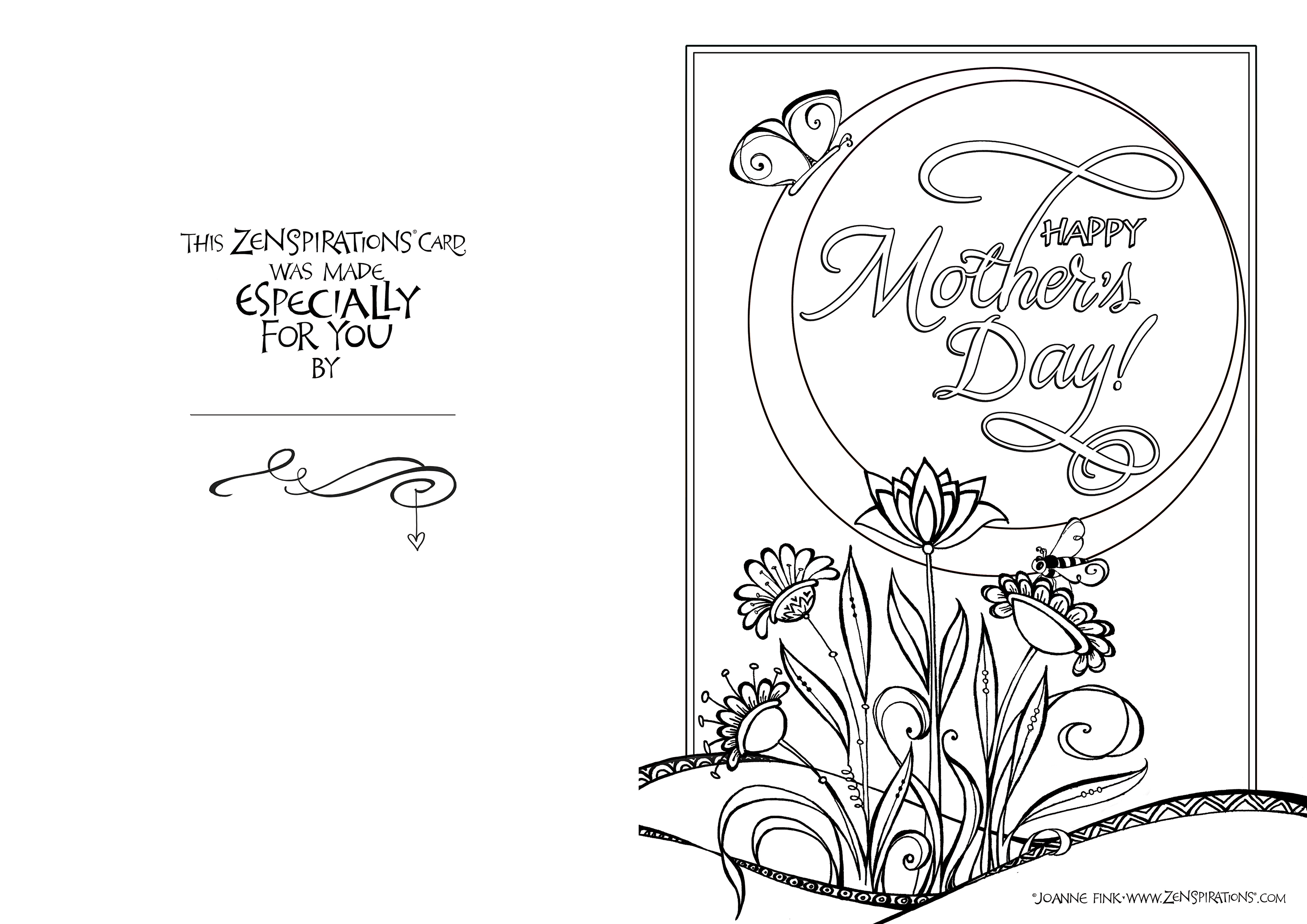 I'm making it available as a FREE DOWNLOAD. Click the link below for your copy:
Zenspirations®_by_Joanne_Fink_Mother's_Day_Card_FREE_Download
While many of us look forward to Mother's Day, it can be an especially difficult day for those who have lost a child, or who long for one of their own… as well as for those who have recently lost a parent or a spouse. I know first-hand that holidays are tough, and that it really helps to know that someone cares about what you are going through. Many Zenspirations blog followers share my commitment to making a difference in the world, and I'd like to encourage you to reach out to those you know who are grieving. Towards that end I have created three different designs, and hope you will share one or more of them. The first is something you can e-mail to a friend, or post on their FB wall: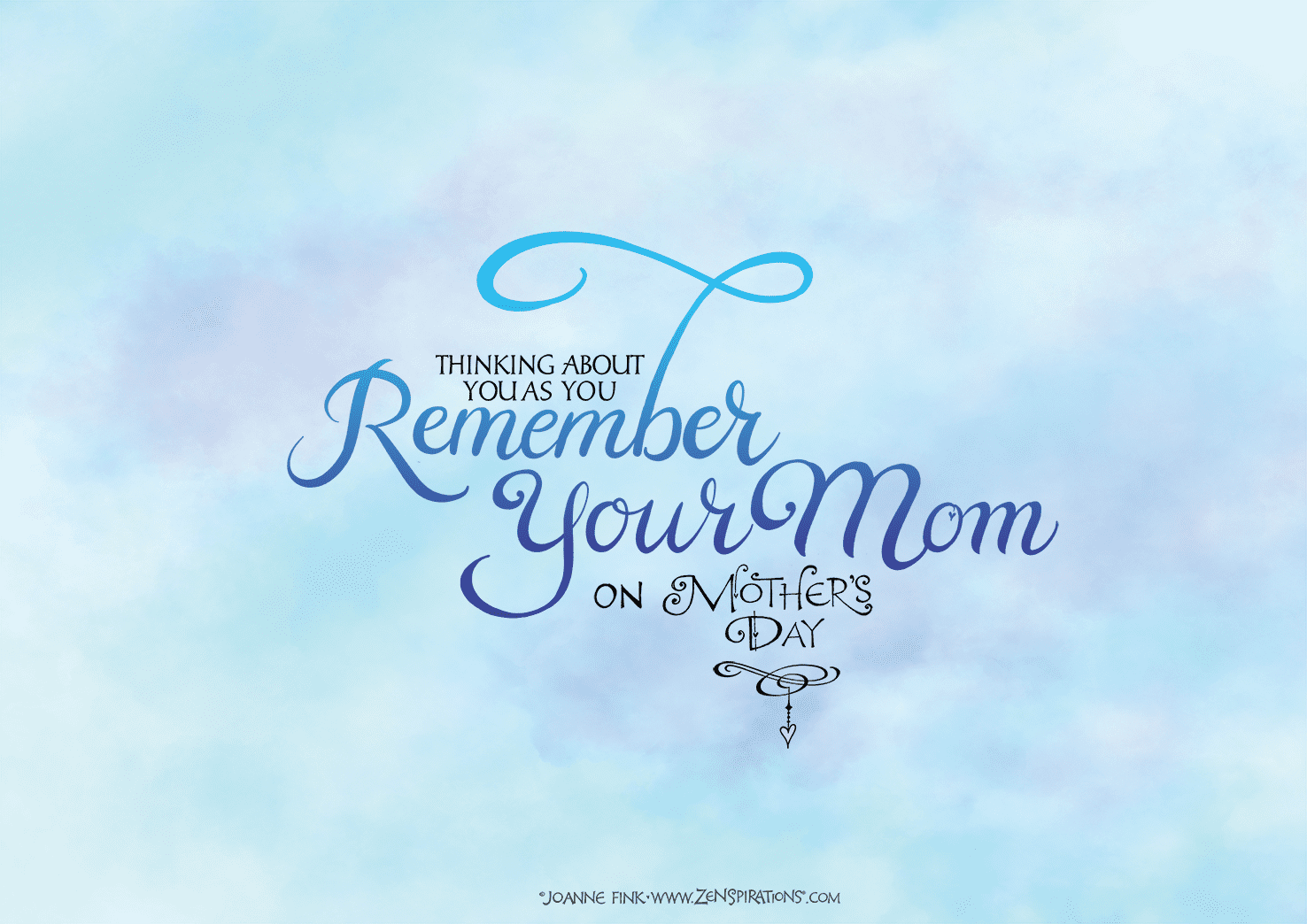 Click the link below to download your FREE copy:
Zenspirations®_by_Joanne_Fink_Mothers_Day_2017_As_You_Remember_Your_Mom_Card_FREE_Download
The second is for those who like to color: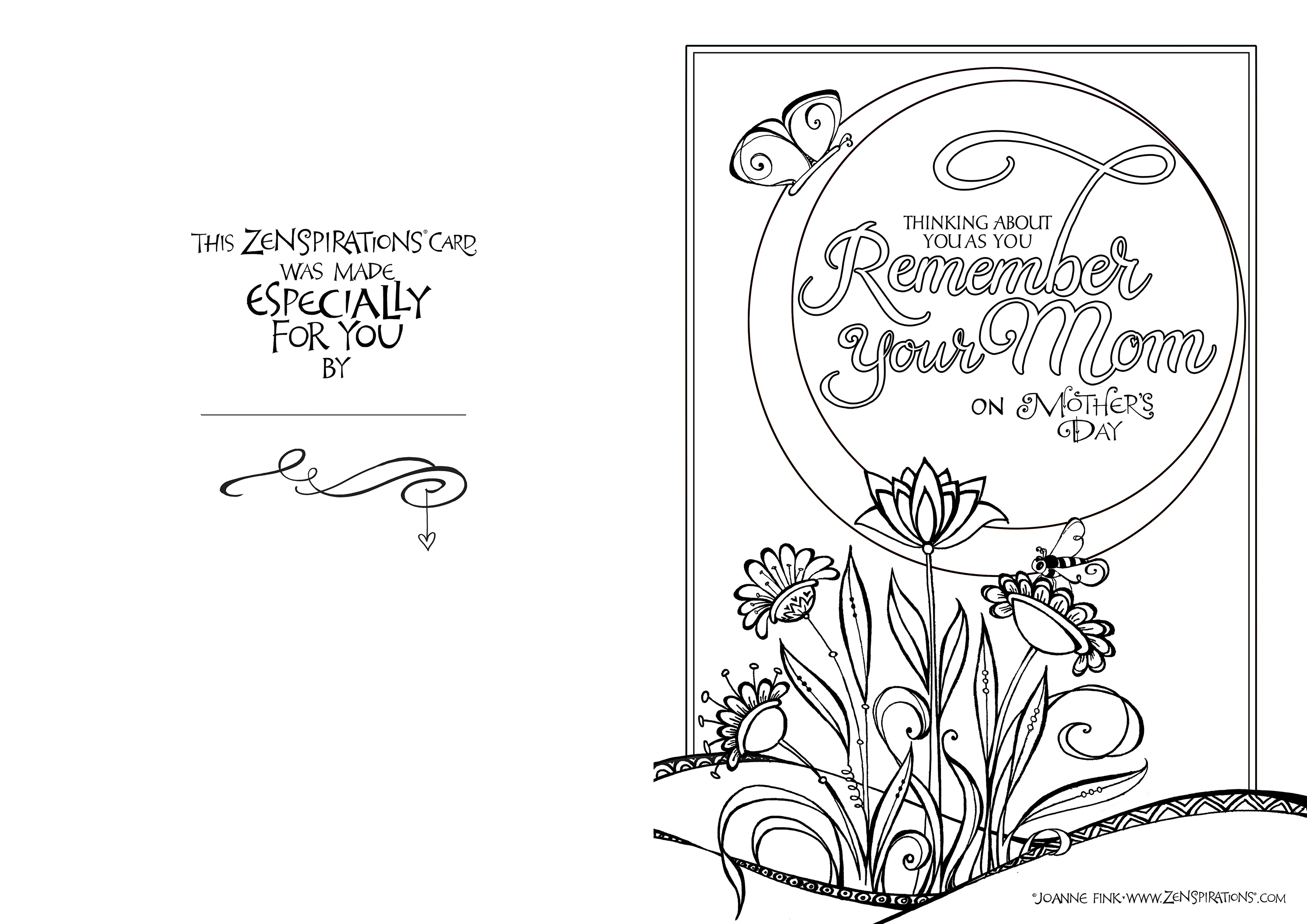 Click the link below to download your FREE copy:
Zenspirations®_by_Joanne_Fink_Mothers_Day_2017_As_You_Remember_Your_Mom_Colorable_Card_FREE_Download
The third is a card designed to send to anyone who has a hole in their heart… just to let them know someone cares: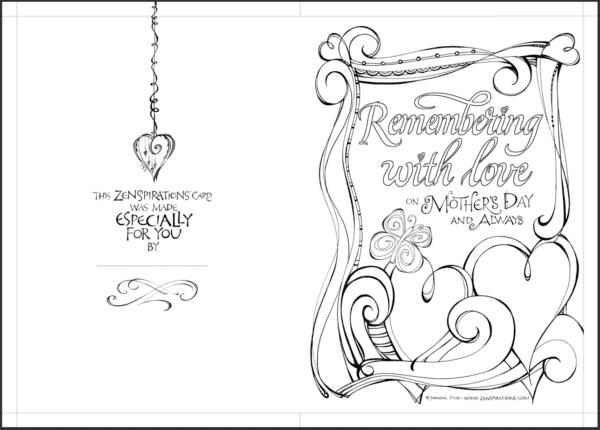 Click to download a pdf of the Zenspirations®Remembering_with_Love_card.
I hope you will help me bring comfort, hope & healing to those who might be struggling on Mother's Day by sending one of these cards to someone who recently lost a loved one. It would be great if you can go the extra mile and invite your friends and family to do the same. Small acts of kindness can make a BIG difference. Together we can touch a lot of hearts!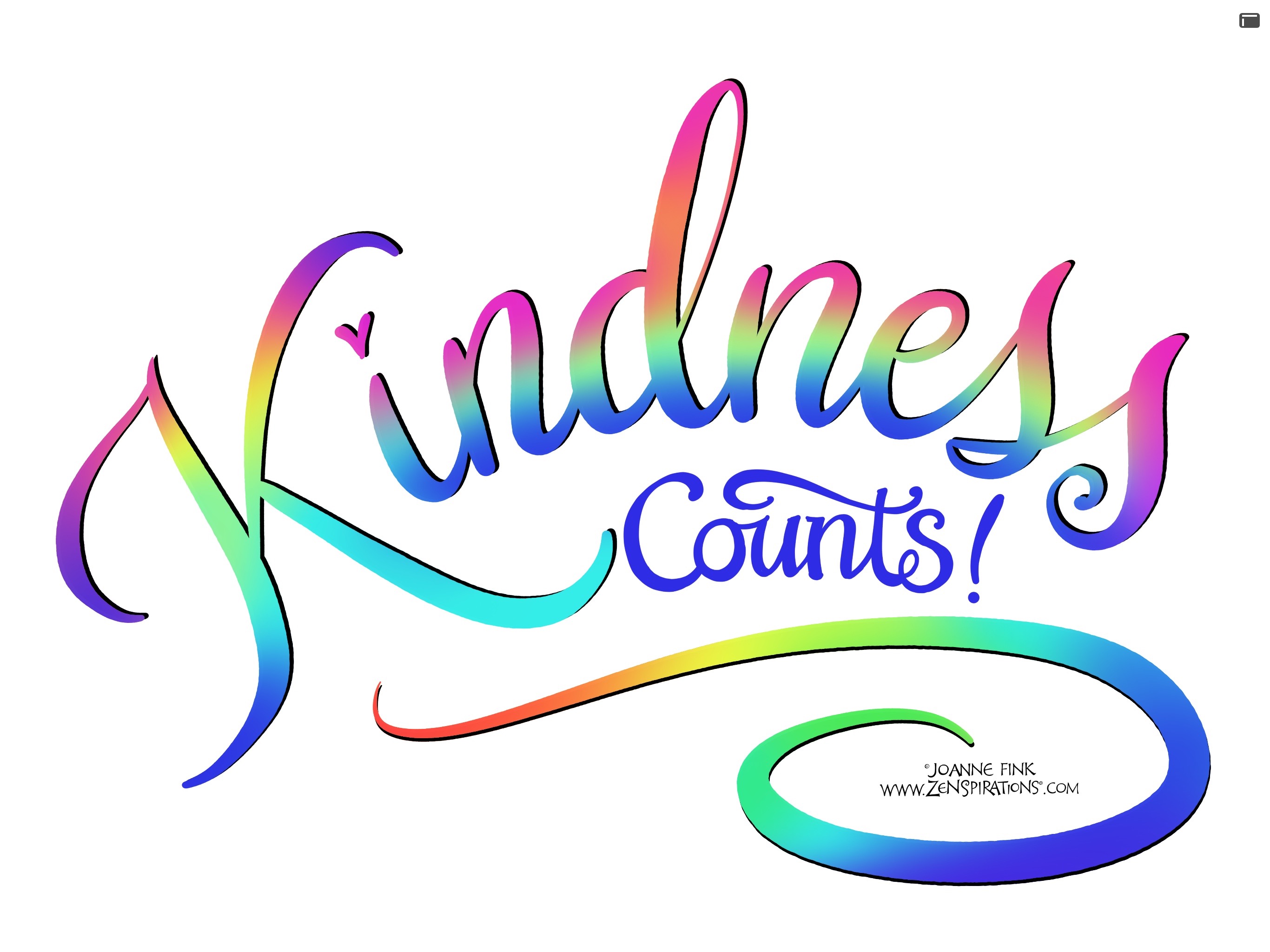 Before closing tonight I wanted to let you know that while the past month has been joyous personally, it's been challenging technically. Many of you find out about new blogposts from Facebook, but regular blog subscribers haven't been getting notifications, and there were a few problems with orders processing. My sincere apologies if you were one of those impacted… I think, hope & pray that all the problems have been resolved, but would greatly appreciate your letting me know if you find anything that isn't working correctly.
There are lots of new things in the Zenspirations webstore, including my new Strathmore water color pads, my Spellbinders rubber stamps & dies, and The Crafter's Workshop stencils.  In honor of Sam's graduation I'm going to include a free copy of With God All Things Are Possible (usually $10.95) with every order of $17 or more (not including shipping) during the month of May! (Check out last week's blog, Doodles for My Daughter, for more details):
I've never offered a 'gift with purchase' before, so please let me know what you think. You'll have to add the book into your shopping cart, and the price will be deducted from your order once you enter the coupon code: sam2017. Will you keep the book for yourself, or give it a graduation or Mother's Day gift? I am so grateful to everyone who supports the Zenspirations web-store because sales help pay for art supplies and other things, and allow me to create all the things I share in the weekly blog. Hope you'll check out– and try out– some of the new things I've been working on. And, as always, please feel free to share!
Stay Zenspired,
Joanne