Time to Celebrate!!!
Tuesday, July 17, 2018
Hi Everyone,
It's almost time to CELEBRATE!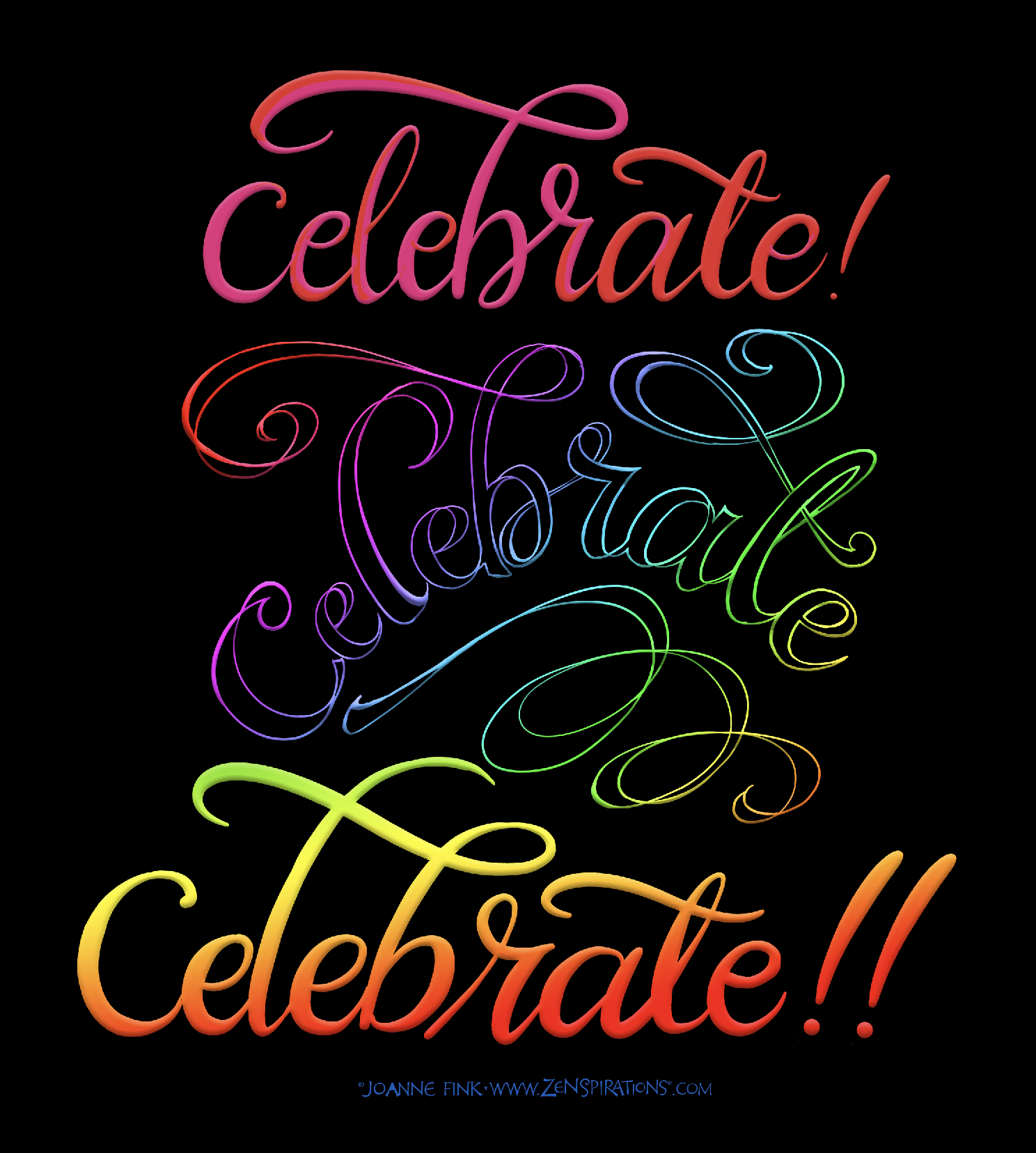 The Zenspirations Create, Color, Pattern, Play Facebook Group turns three on the 21st. We'll be celebrating all week, and I hope you'll join me on Saturday at 4:00 eastern time, for the 'kick-off' event: a Facebook Live behind-the-scenes tour of my studio, and a sneak peek at some of the projects I'm working on. Plus, I'm going to take requests and do some demonstrations. It would be helpful to know what you'd like to see so I can get the supplies ready. Please leave a comment with your top three picks from the following options:
Coloring, Dangling, Drawing, iPad Pro, Journaling, Lettering, Painting, Spellbinders Dies, Your Pick ____________ (fill in the blank).
Since it's our 3rd Anniversary, I'll be giving away 3 things during the Facebook Live. One of them will be this beautiful box that my friend Dawn Winburn made.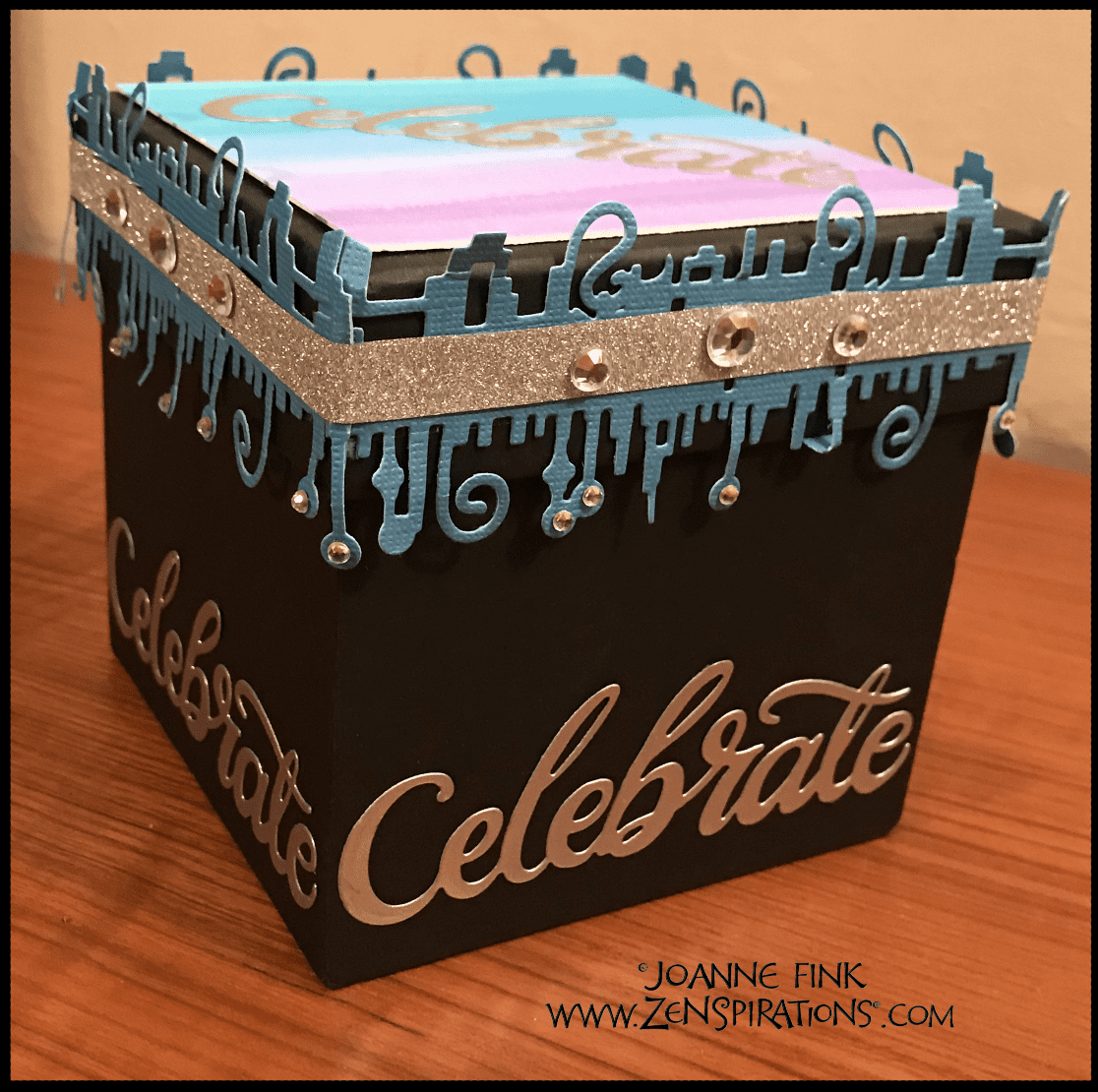 She used my Spellbinders Celebrate Die for the lettering: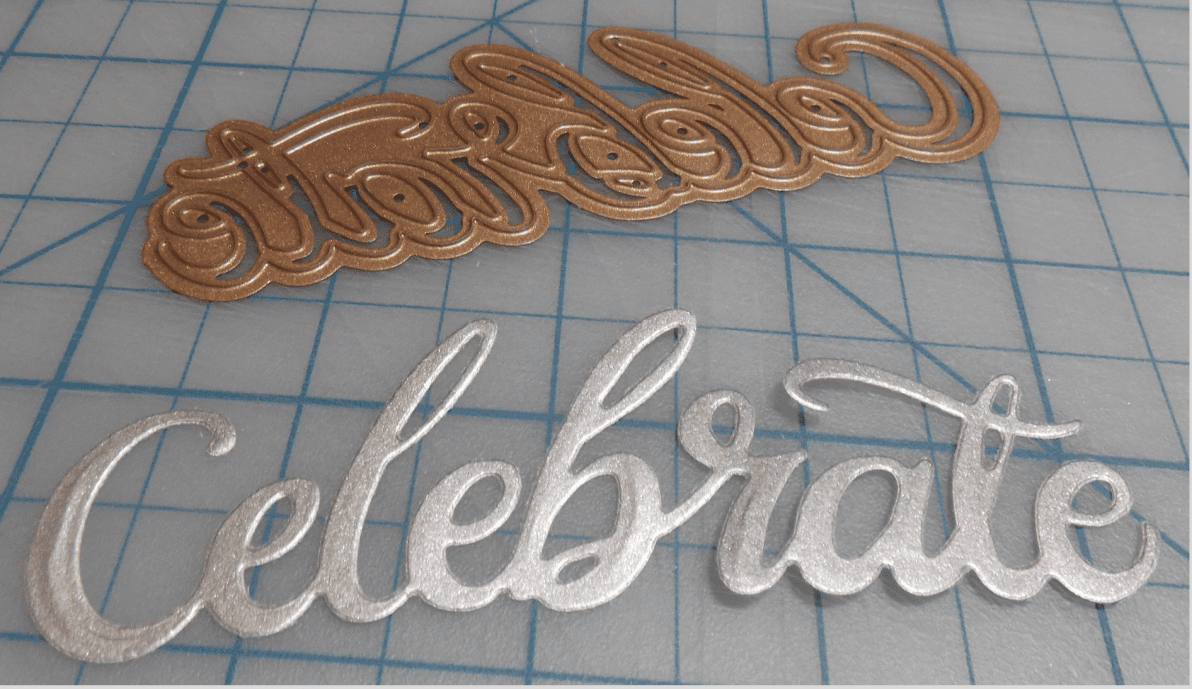 And my Dangle Die to embellish the top.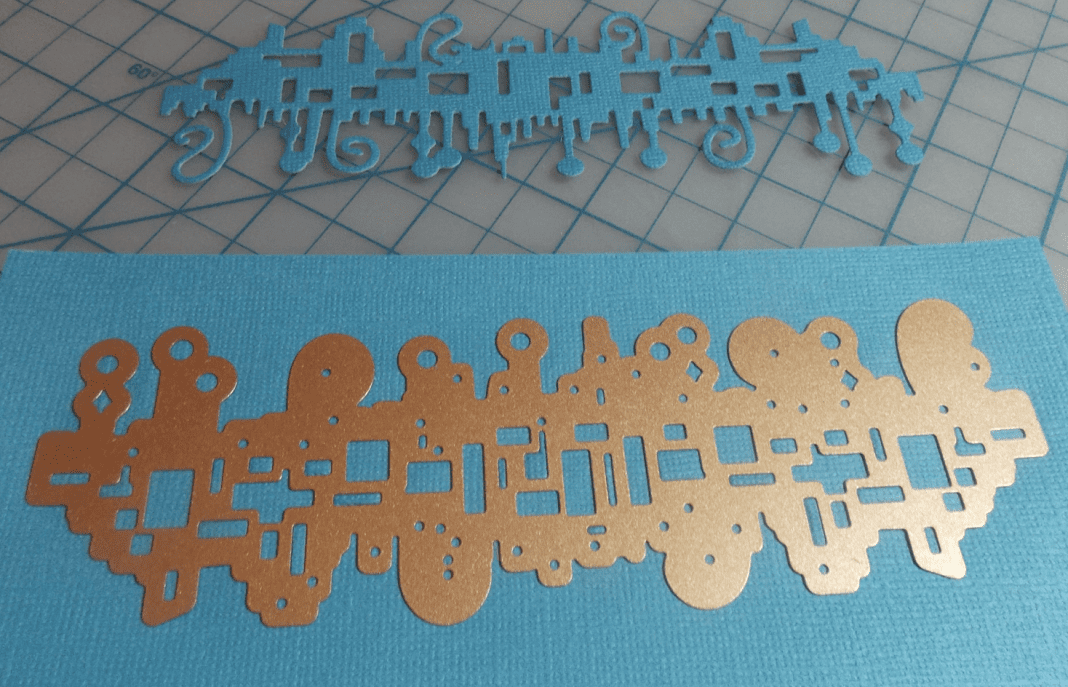 The rhinestones really make it sparkle!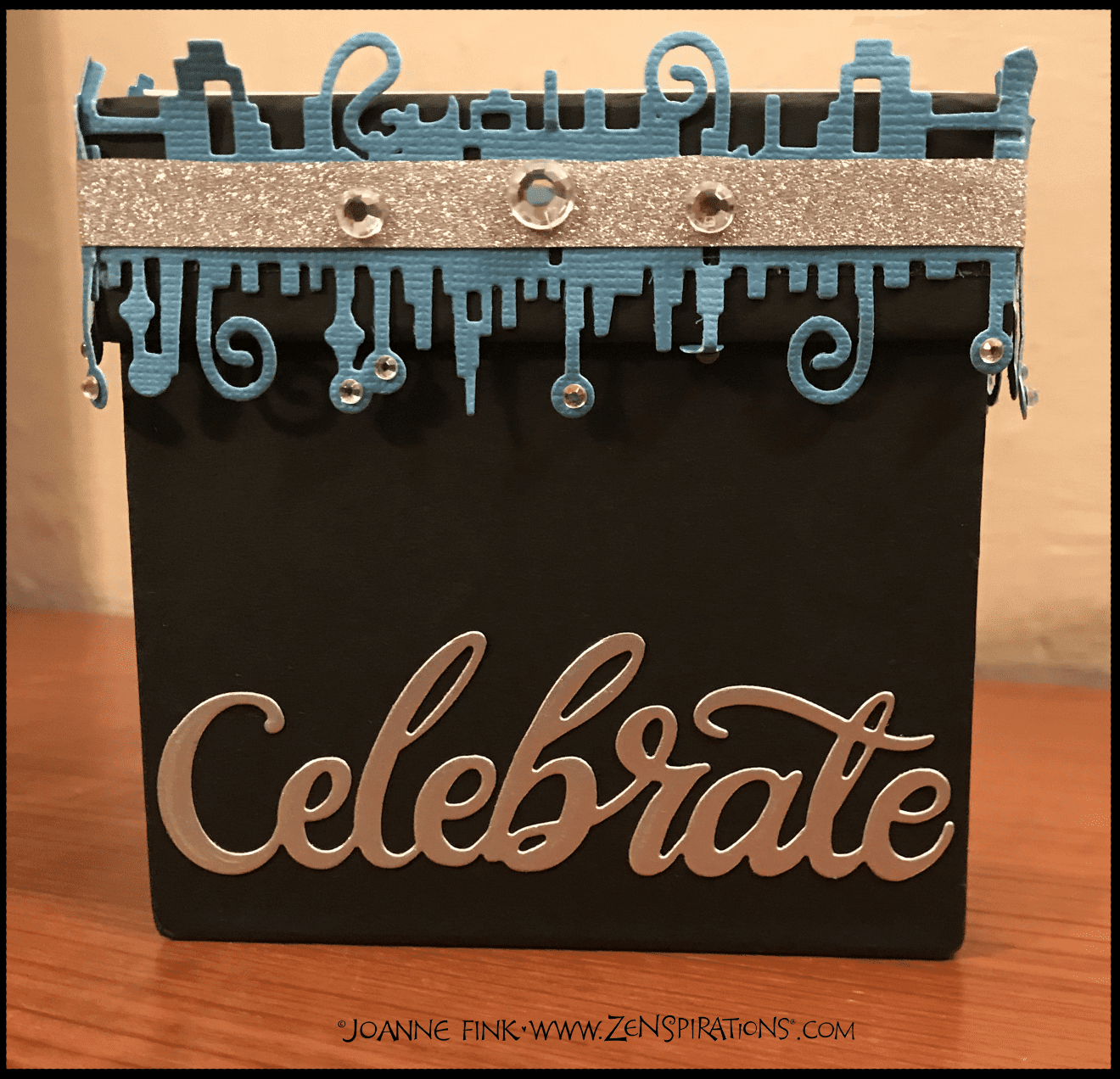 Here's a shot with the top off: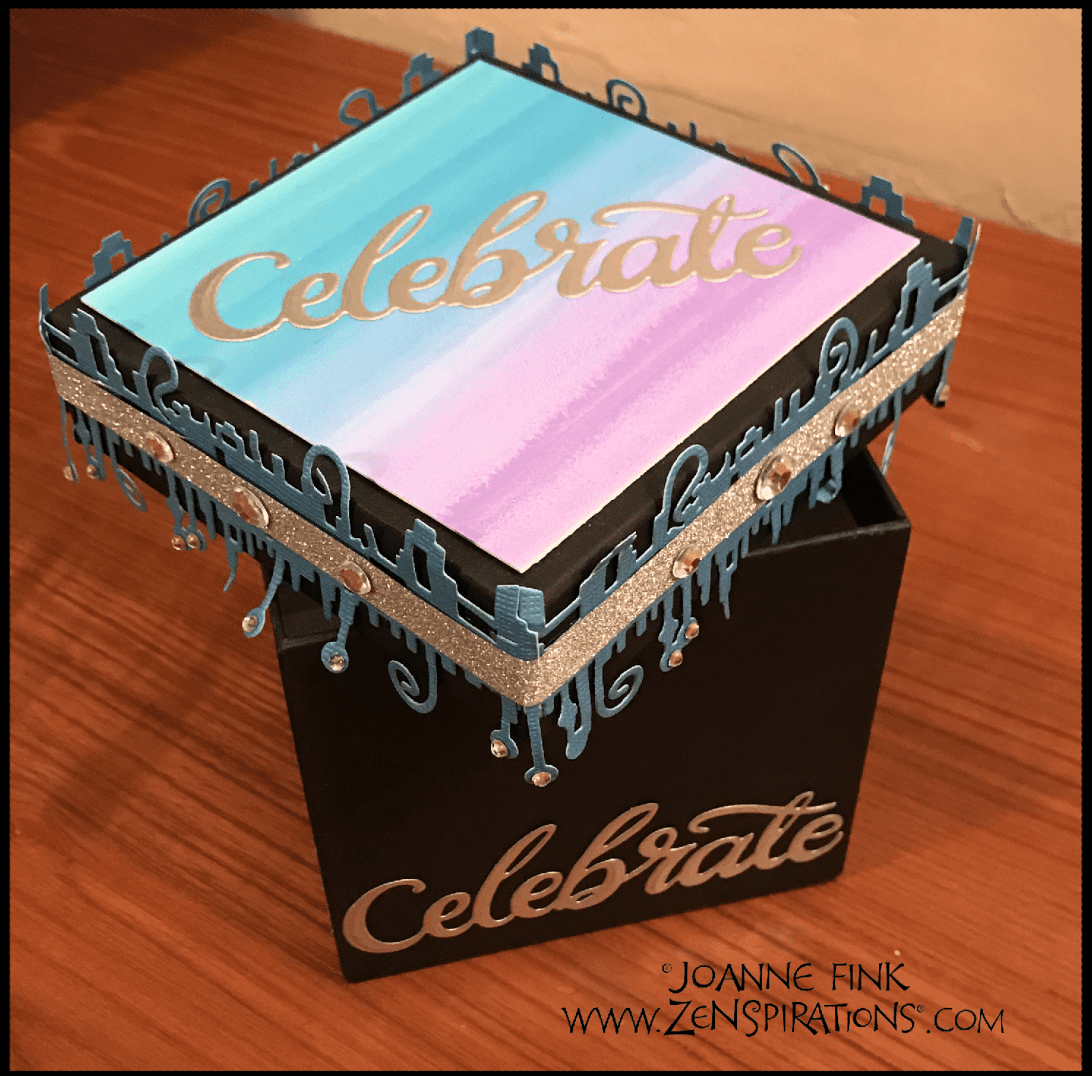 There will be a couple of surprises inside the box– so mark your calendars for Saturday, July 21st at 4:00 pm–  because you can watch afterwards, but only people who attend 'LIVE' will be eligible to win one of the prizes.
The best way to help celebrate (and to have multiple chances to some of the cool prizes, which include original art, books, art supplies, Zenspirations® gift products and a private lesson with me) is to submit a holiday design for our collaborative Care-Moji collection. It can be something you've drawn, or you can color one of my designs. It can be created by hand or digitally — your choice. You can submit up to 12 designs (the more designs you submit, the more chances you'll have to win). Rules and details are in last week's blog, Collaborative Care-Mojis.
Several people want to add text to their designs, and asked me about sharing some of my lettering. Your wish is my command! Here are a variety of hand-lettered sentiments that you can pair with your design. Feel free to use them as inspiration, trace them, or simply tell me which saying you want paired with your design and I'll make that happen if yours is selected to be in the collection.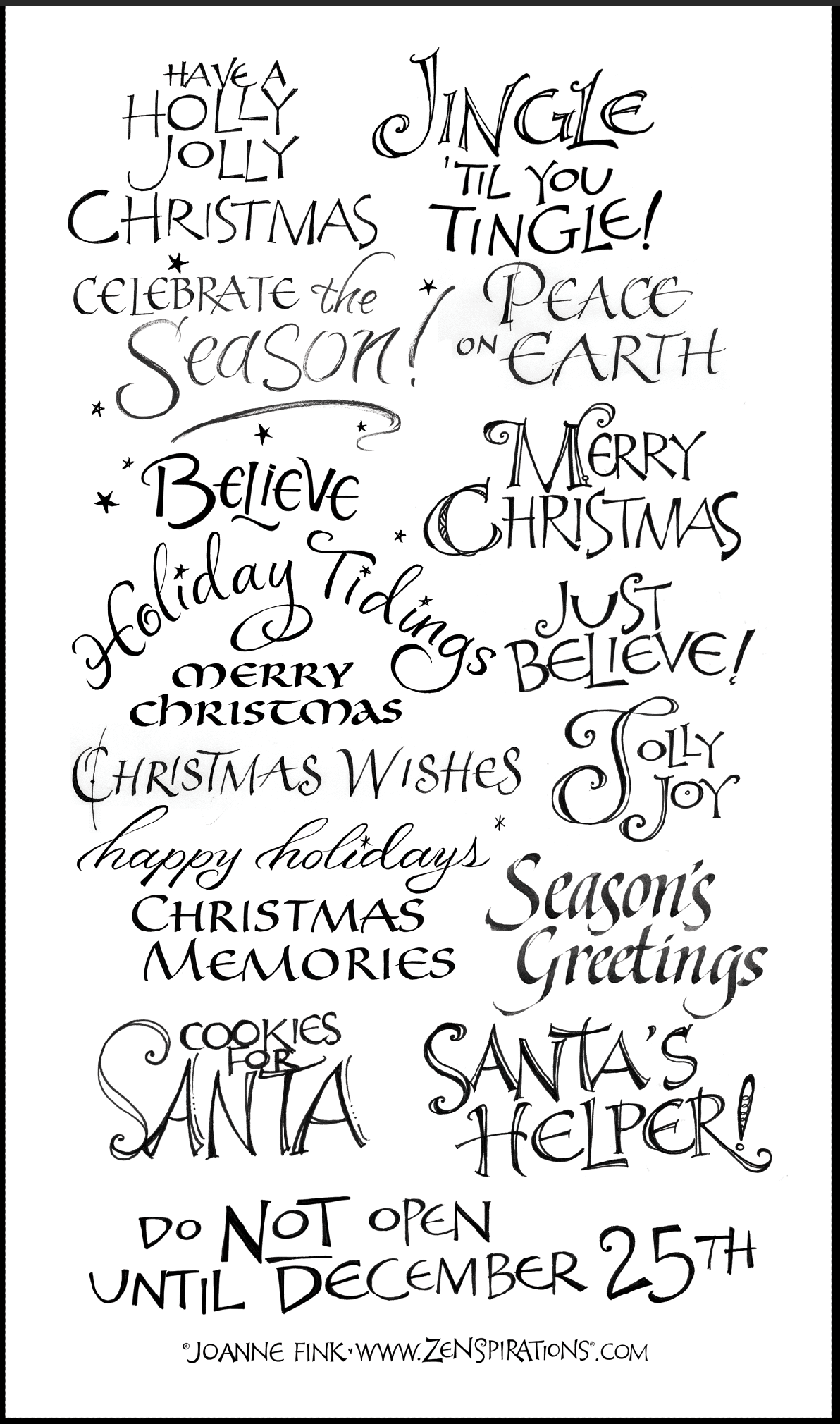 For those who would rather have open letters to enhance, here are five words which you can embellish and submit individually, or combine with an image or another word.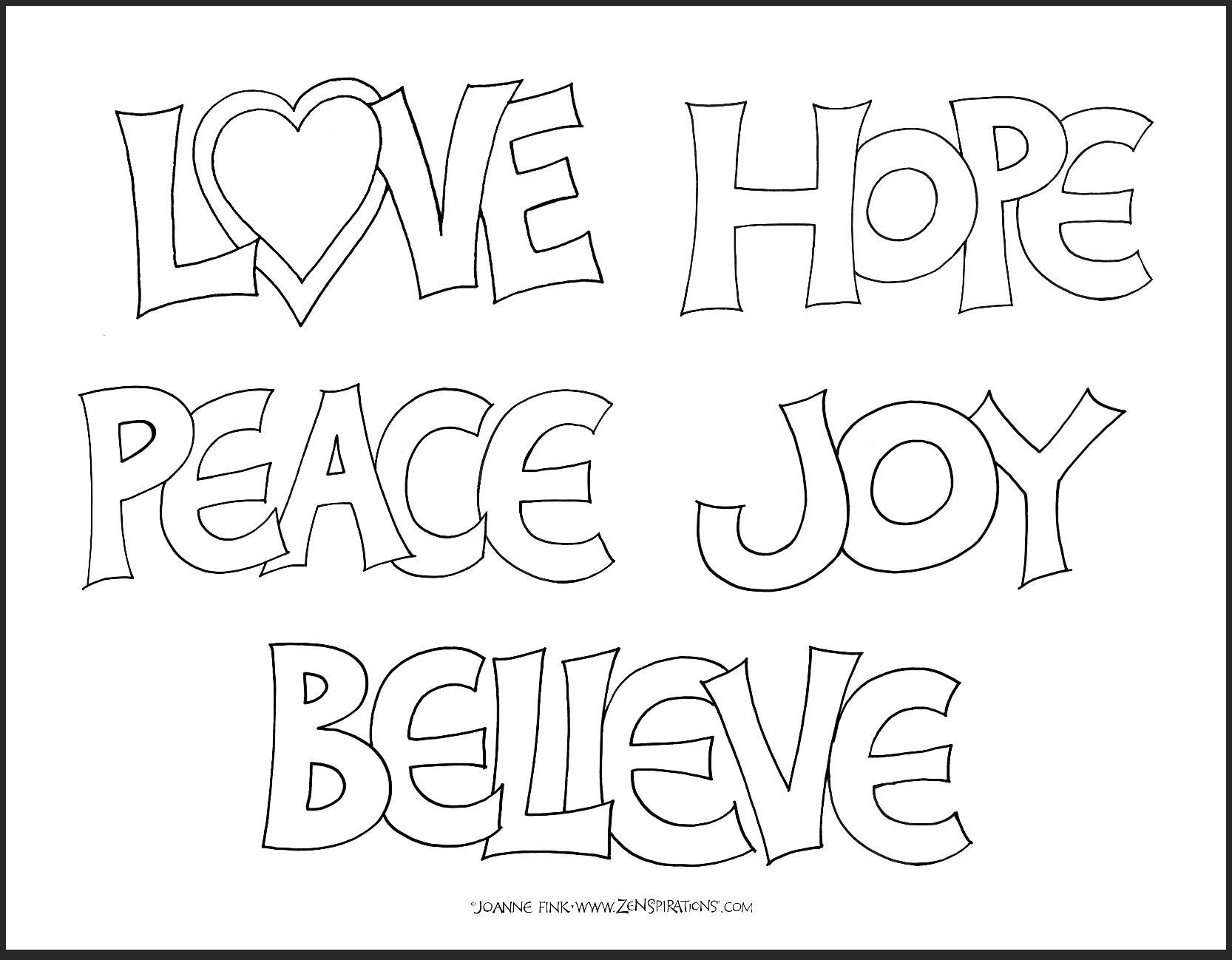 Click the link below to download your FREE Holiday Coloring Words.
Zenspirations®_by_Joanne_Fink_Blog_7_16_18_Coloring_Words  
For patterning inspiration, here are a few Versal words I decorated: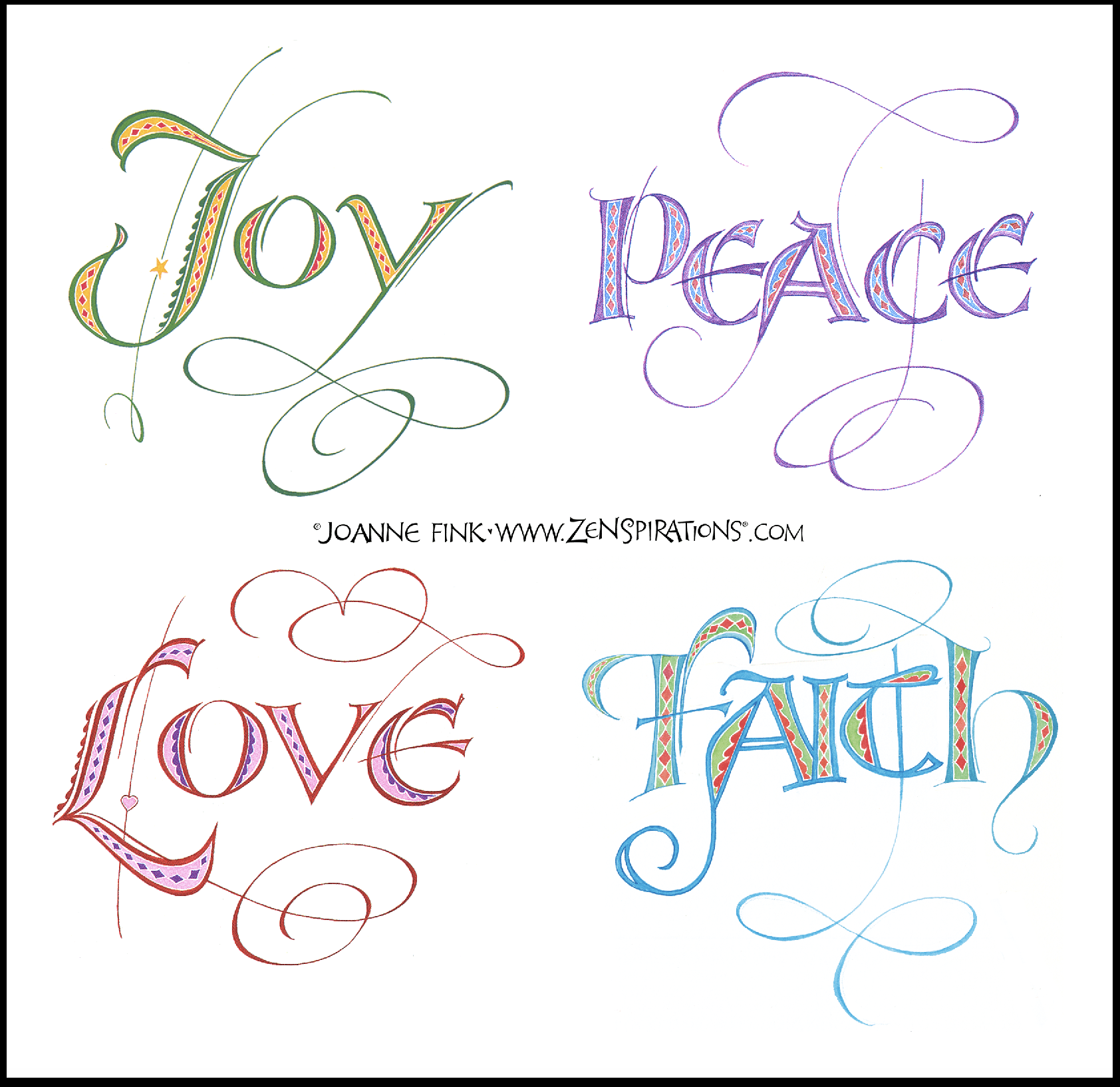 I look forward to seeing you on Saturday!
Before closing tonight, I wanted to share this reminder I made about using Zenspirations.com as a portal to Amazon.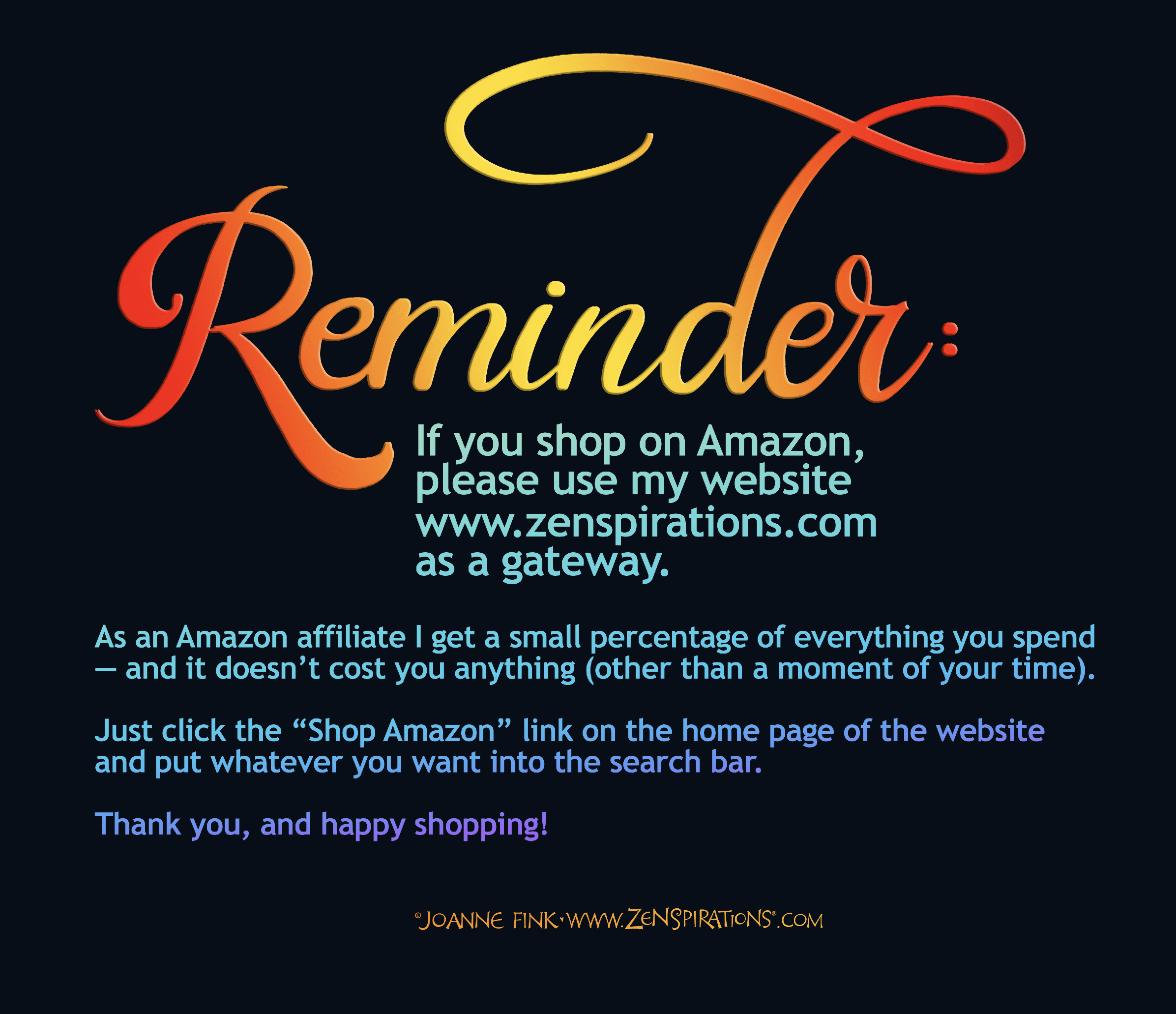 Your support means a lot to me– and helps me cover the costs of art supplies! So thank you, in advance, for your help.
Stay Zenspired,
Joanne