Tuesday, November 7, 2017
Hi Everyone,
I try to begin each day with my 'morning journaling practice'. I begin with a prayer of thanksgiving… for example, I have journaled countless variations of the sentiment below:
Most of my morning journals include a combination of prayers, blessings, doodles and.
Read More...
Tuesday,October 31, 2017
Hey y'all –
It's the last week of October, and since Joanne's on a whirlwind East Coast tour, she asked me to do another guest blog post and share the Zenspirations® calendar page for November.
I know that I'll use mine to record the things.
Read More...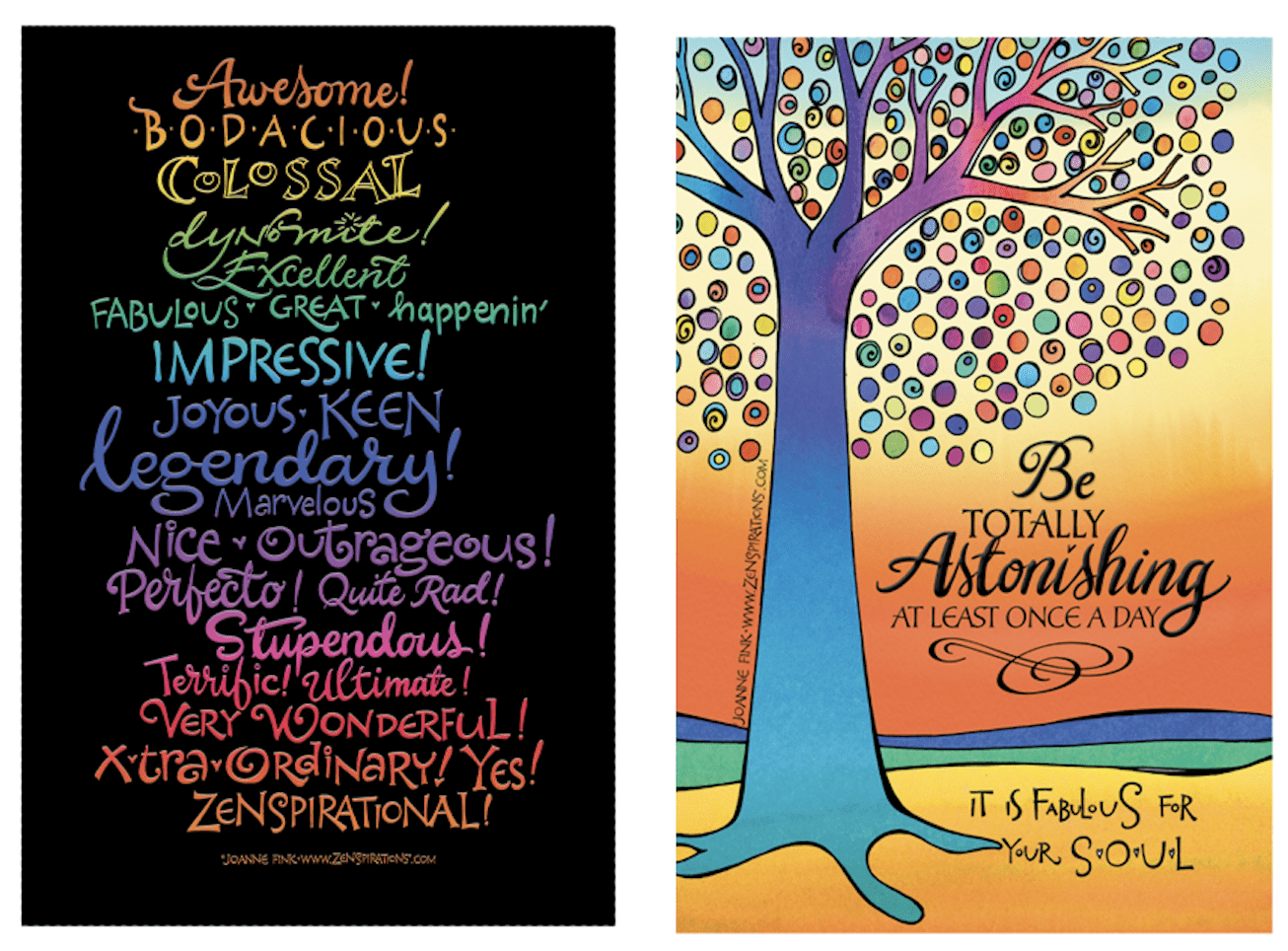 Tuesday, October 24, 2017
Hi Everyone,
In my September 5th blog post, Zenspirations® Emoji Stickers, I shared some of the designs I've been working on, and was delighted to get a lot of positive feedback. I am hoping to be able to launch the emoji collections before the end of the year,.
Read More...